Top 10 Actors and Actresses Who Nearly Died On Set
Many actors and actresses have gotten hurt during production, but were fortunately lucky enough to survive. The following are stars who were nearly killed after on set accidents.

The Top Ten

1 Tom Hanks (Cast Away)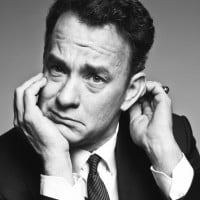 Thomas Jeffrey "Tom" Hanks (born July 9, 1956) is an American actor and filmmaker. He is known for his roles in Splash, Big, Turner & Hooch, Philadelphia, Forrest Gump, Apollo 13, Saving Private Ryan, You've Got Mail, The Green Mile, the Toy Story Franchise, Cast Away, The Da Vinci Code, Captain Phillips, and Saving Mr. Banks.
Tom Hanks suffered a cut on his leg on the set of the film, which quickly became infected and swelled for two weeks. He went to see a doctor, and as it turns out, he had a life-threatening staph infection. The cut could have poisoned his blood and kill him.
That's the reason I didn't become an actor. It isn't safe, man.
I hope he was alright
2
Johnny Depp (The Lone Ranger)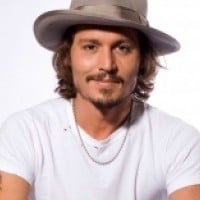 John Christopher "Johnny" Depp II (born June 9, 1963) is an American actor, producer, and musician. He has won the Golden Globe Award and Screen Actors Guild Award for Best Actor. ...read more.
During one horseback-riding scene, Depp's saddle slipped, causing the actor to slowly start sliding to the side, and eventually falling off onto the ground. Luckily, the horse lifted its front legs and went over Depp, but unfortunately its back leg had the actor's torso bruised.
Oh! I remember that blooper. It look like it would of hurt.
3
Jackie Chan (Armour of God)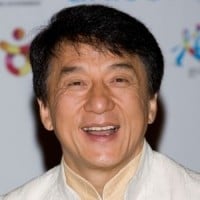 Chan Kong-sang known professionally as Jackie Chan, is a Hong Kong martial artist, actor, film director, producer, stuntman, and singer. He is known for his acrobatic fighting style, comic timing, use of improvised weapons, and innovative stunts, which he typically performs himself, in the cinematic world. He has trained in Wushu or Kung Fu and Hapkido, and has been acting since the 1960s, appearing in over 150 films.
The actor is known for performing his own stunts, but a particular one, during which he had to jump from a wall toward a branch, had caused him to land hard and caused his skull to collide with a rock. He sustained an injury so bad, it required surgery to be removed.
Jackie Chan can fill this list by himself.
4
Tom Cruise (The Last Samurai)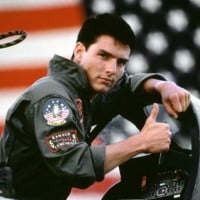 Thomas Cruise Mapother IV is an American actor and producer. He has received various accolades for his work, including three Golden Globe Awards and three nominations for Academy Awards. He is one of the highest-paid actors in the world.
In one scene, Tom Cruise and his Japanese co-star were seated on mechanical horses for a sword fight, but unfortunately these malfunctioned, which got Hiroyuki Sanada to lose control of the weapon. Thanks to Sanada's martial arts skills, he was able to stop the sword one inch away from Cruise's neck.
5
Michael J. Fox (Back to the Future III)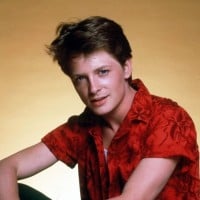 Michael Andrew Fox, known as Michael J. Fox, is a Canadian-American actor, author, producer, and activist. Michael is best known for his roles as Marty McFly, from the Back to the Future trilogy and Alex P Keaton, from Family Ties.
In the scene where Michael J. Fox's character Marty McFly is being captured and hung with a noose by "Mad Dog" Tannen and his gang, the actor was, in fact, actually being hung. Initially, Fox performed the scene while standing on the box, but it just didn't look convincing enough. And so, he did one take without it, but then passed out for half a minute.
What they done to Michael J. Fox should have been illegal and they should have made a life like dummy.
6
Margaret Hamilton (The Wizard of Oz)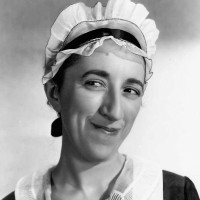 Throughout the film, Margaret Hamilton's character would often disappear in a cloud of smoke. However, during the filming of one such scene, this went horribly wrong, as the trap door she was supposed to escape in (before fiery jets were turned on) wouldn't open, leaving the actress suffer a second-degree burn on her face as well as a third-degree burn on her hand.
I think I heard about this. That would be horrible
7
Isla Fisher (Now You See Me)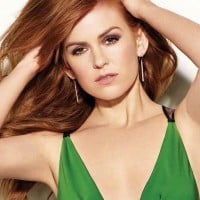 Isla Lang Fisher is an Omani born Australian actress. Born to Scottish parents in Oman, she moved to Australia at age 6. She appeared on the children's adventure series Bay Cove and the short-lived soap opera Paradise Beach, before playing Shannon Reed on the soap opera Home and Away.
During a scene where Isla Fisher's character performs a trick in which she makes a grand escape in a fish tank while being handcuffed, her being stuck wasn't actually an act. She tried banging on the glass to get the cast's and crew's attention, but since it was what her character was supposed to be doing, they all just assumed it was good acting. Thankfully, she was able to free herself before she could drown.
That would be terrifying
8
Jaimie Alexander (Thor: The Dark World)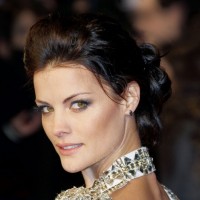 After tripping over in a rain-soaked metal staircase, Jaimie Alexander was left badly injured, injuries of which had almost left her paralyzed. According to her, she had herniated a disk in her Thoracic spine, dislocated her left shoulder, tore her right Rhomboid, and chipped eleven of her vertebrae.
9
Charlize Theron (Æon Flux)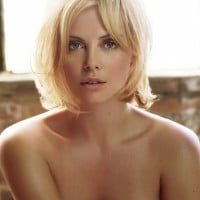 Charlize Theron is a South African and American actress, film producer and model. She is the recipient of several accolades, including an Academy Award, a Golden Globe Award, and the Silver Bear for Best Actress.
While performing a backflip, the actress accidentally landed on her neck, nearly leaving her spinal cord damaged. According to Theron, she was "almost paralyzed." The injury required her six weeks of physical therapy.
Glad she's still alive. One of my favourite actresses.
With all the a$$-kicking she did in Atomic Blonde,it seems she's in a healthy state. That's great.
10
George Clooney (Syriana)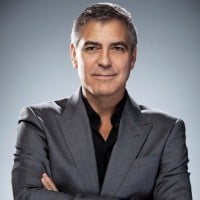 George Timothy Clooney is an American actor, filmmaker and activist. He has received three Golden Globe Awards for his work as an actor and two Academy Awards, one for acting and the other for producing.
During the film's torture scene, the chair George Clooney was tied to was pushed over which resulted him to hit his head, and crack open his skull. The injury had left him so badly damaged that spinal fluid was leaking from his nose. Clooney even contemplated suicide at one point. Thankfully, he was able to receive proper treatment.
The Contenders
11
Leonardo DiCaprio (The Revenant)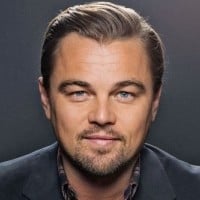 Leonardo Wilhelm DiCaprio (born November 11, 1974) is an American actor and film producer. Known for his work in biopics and period films, he is the recipient of numerous accolades, including an Academy Award, a British Academy Film Award, and three Golden Globe Awards. As of 2019, his films have grossed over $7.2 billion worldwide, and he has been placed eight times in annual rankings of the world's highest-paid actors. ...read more.
Leonardo DiCaprio had to risk getting hypothermia since he had to work in frozen rivers for the film.
12
Sylvester Stallone (Rocky IV)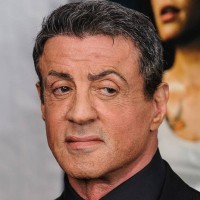 Michael Sylvester Gardenzio Stallone is an American actor, film director, screenwriter, and producer.
Sylvester Stallone asked his co-star to punch him as hard as he could, but when he did as he was told, he got Stallone's heart damaged. His heart got damaged so much that he was put in the hospital for over a week.
13
Bob Hoskins (Super Mario Bros.)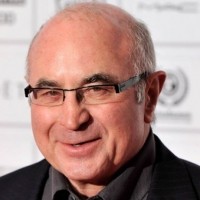 Bob Hoskins was injured several times during the production of Super Mario Bros. According to the actor, he got stabbed four times, got electrocuted, broke a finger, and nearly got drowned.
14
Ed Harris (The Abyss)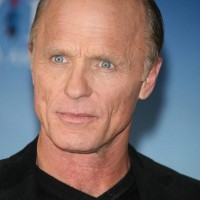 Edward Allen Harris is an American actor, producer, director, and screenwriter. His performances in Apollo 13, The Truman Show, Pollock and The Hours earned him critical acclaim in addition to Academy Award nominations.
In one scene, Ed Harris' character was supposed to run out of air. However, as it turns out, the actor actually was running out of air. To make the scene more realistic, the director purposefully made sure that Ed Harris' oxygen tank would run out, without even informing the actor. As a result, Ed almost drowned, and, because he was left gasping for air, he later punched Cameron in the face.
15
Daniel Day-Lewis (Gangs of New York)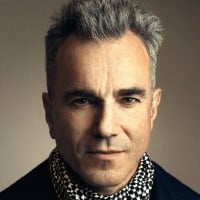 Sir Daniel Michael Blake Day-Lewis is an English actor. He holds both British and Irish citizenship. He has won 3 Academy Awards for Best Actor for My Left Foot, There Will be Blood, and Lincoln.
He was getting people killed. When method acting goes too far...
16
Jason Statham (The Expendables 3)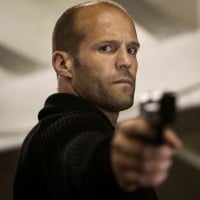 Jason Statham is an English actor. He is known for his roles in the Guy Ritchie crime films Lock, Stock and Two Smoking Barrels, Snatch, and Revolver.
While filming a stunt for the film, the breaks of the truck Jason Statham was driving failed to work, resulting to the truck crashing into the sea. Thankfully, as it careened into the sea, the actor was able to escape and jump out of the truck like a badass.
17
Halle Berry (The Call)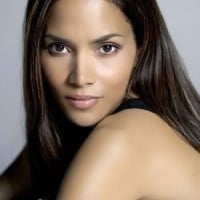 Halle Maria Berry is an American actress. Berry won the 2002 Academy Award for Best Actress for her performance in the romantic drama Monster's Ball. As of 2018, she is the only black woman to have won the award.
When filming a fighting scene, the actress slipped and smashed her head on a concrete floor, getting knocked out as a result. She was rushed to the hospital, and fortunately, she made a speedy recovery.
18
Diane Kruger (Inglourious Basterds)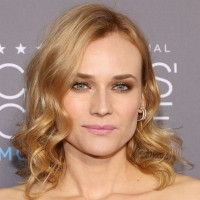 In the chocking scene with Hans Landa she almost died of lack of air.
BAdd New Item