Top 10 Actors Who Have Appeared in Movies by Christopher Nolan
The Top Ten
1
Leonardo DiCaprio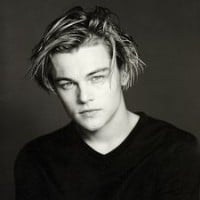 Leonardo Wilhelm DiCaprio (born November 11, 1974) is an American actor and film producer. Known for his work in biopics and period films, he is the recipient of numerous accolades, including an Academy Award, a British Academy Film Award, and three Golden Globe Awards. As of 2019, his films have grossed over $7.2 billion worldwide, and he has been placed eight times in annual rankings of the world's highest-paid actors. ...read more.
No duh. Look at his amazing career and performance in some of his movies. And his role in Inception was possibly his best, which is a huge achievement.
Best skills, best voice, best face, best accomplishments, biggest roles. I gotta hand it to him, Leonardo is definitely number one worthy
He is, undoubtedly, the best. No questions asked.
No duh sherlock. He is such an awesome actor
2
Tom Hardy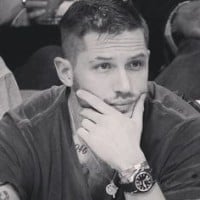 Edward Thomas Hardy, CBE is an English actor and film producer. Originally a model, Hardy made his film debut in Ridley Scott's Black Hawk Down.
It was hard to choose between his two big roles in the Nolan films for which one is his best in my opinion. Bane is his character who had the most screen time and is very iconic, but Eames from Inception was definitely his better role. He was like a hilarious, awesome James Bond kind of guy with a great mind and imagination, and with a British accent too. Inception was the movie that started his great acting spree. But, more people know him as Bane.
I actually thought that his role as Bane was better than the joker... he was so intimidating and his voice was awesome... Also Eames was super suave and funny and my favourite inception character
Tom Hardy is my personal favourite actor. I have only seen four movies he's in, including two Nolan movies, but he was so good in Madmax fury road and Inception so he is my favourite actor
Let's just say I love him like family. He is my favourite actor ever
3
Cillian Murphy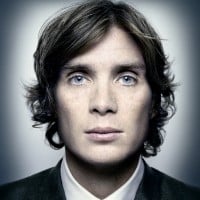 Cillian Murphy is an Irish actor of stage and screen. Since making his debut in his home country in the late 1990s, Murphy has also become a presence in British and American cinemas noted by critics for his performances in a wide range of roles.
He has also been in so many of Nolan's movies, from Dunkirk to The Dark Knight trilogy, but Inception was his best role. He was a really deep and emotional character who the whole movie kind of centred around, as he was the person they were performing Inception on.
4
Morgan Freeman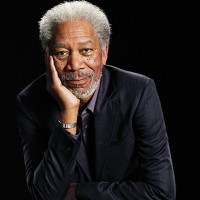 Morgan Freeman (born June 1, 1937) is an American actor, director and narrator. He has appeared in a range of film genres portraying character roles and is particularly known for his distinctive deep voice. Freeman won an Academy Award in 2005 for Best Supporting Actor with Million Dollar Baby (2004), and he has received Oscar nominations for his performances in Street Smart (1987), Driving Miss Daisy, The Shawshank Redemption and Invictus.
Morgan Freeman has appeared in countless films over the years, and though not a main character in the three Nolan films he appeared in, he still had a large role.
Freeman is so classic. Shawshank Redemption and 7even, two amazing classics, come to mind whenever you think of him. He should be in the top three
5
Christian Bale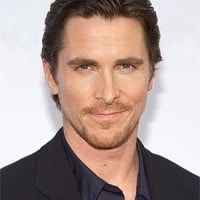 Christian Charles Philip Bale (born 30 January 1974) is an English actor. Known for his versatility and physical transformations for his roles, he has been a leading man in films of several genres. He has received various accolades, including an Academy Award and two Golden Globe Awards. Forbes magazine ranked him as one of the highest-paid actors in 2014. ...read more.
One of the greatest actors of the early 21st century. Also, he has by far the most screen time in a Nolan movie ever, almost tripling the second place guy since he was Batman in three Batman movies and the main guy in the prestige
Other than Michael Caine and Cillian Murphy, he has appeared in the most movies by Nolan and has by far the most screen time. He was also one of the two main characters in Nolan's The Prestige.
I am so crushing on him
6
Heath Ledger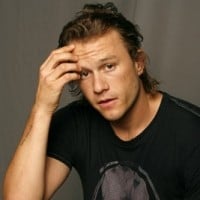 Heath Andrew Ledger was an Australian actor and director. After performing roles in Australian television and film during the 1990s, Ledger left for the United States in 1998 to develop his film career.
Possibly the greatest movie role for a villain I have ever seen. But, he only appeared in one Nolan film, so he can't go too high on this list
HOW IS HE 7TH? He delivers the greatest performance as a villain in movie history so it's ridiculous that he is so low
The Joker is most awesome ever. Get him one place
wow, is nobody acknowledging his great performance as the joker. Heath became super famous with one role. He was so great that his screen time was only like five minutes less than batman who is the main character he should at least be above cillian murphy and how is he behind the bane actor bane is not as good as the joker
7
Michael Caine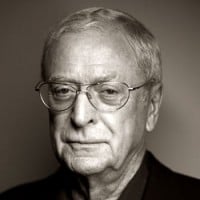 Sir Michael Caine, CBE (born Maurice Joseph Micklewhite, 14 March 1933) is an English actor, producer and author. He has appeared in more than 130 films in a career spanning 70 years and is considered a British film icon. Known for his cockney accent, Caine was born in South London, where during his early childhood, he and his parents lived in a rented flat on Urlwin Street, in Camberwell. ...read more.
What why is Michael Caine so low I can understand him not being in first because DiCaprio is amazing but seriously. 7th! He has the most comments by far and Slothwhatever started him in fourth so something isn't right, right?
He has been in almost every Nolan movie. I really like him as a guy, and he was even knighted. He also had a big variety. He was a mentor in TDK and Inception, yes, but he was a traitor in Interstellar and other things in other movies
Yep, Michael deserves first here. He is in even more Nolan movies than Cillian Murphy, and I can't believe Sloth21 started out Morgan Freeman above him
He always plays the same role in Nolan movies, so I don't think he's too good. He is always this mentor to the lead guy. Seriously
8
Guy Pearce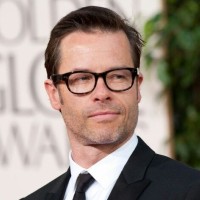 He had a very interesting, unique, and amazing role and performance in Memento.
9
Joseph Gordon-Levitt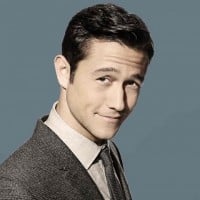 Joseph Leonard Gordon-Levitt is an American actor, filmmaker, singer, and entrepreneur. He has received various accolades, including nominations for the Golden Globe Award for Best Actor – Motion Picture Musical or Comedy for his leading performances in 500 Days of Summer and 50/50.
10
Liam Neeson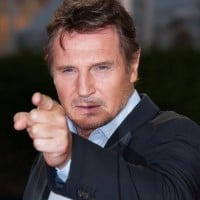 Liam John Neeson, OBE is an actor from Northern Ireland. In 1976, he joined the Lyric Players' Theatre in Belfast for two years. He then acted in the Arthurian film, Excalibur.
He is the most awesome actor you know. Very wise and powerful in Batman begins, and it reminded me of Doctor Strange (the start of Batman begins)
The Contenders
11
Johnny Depp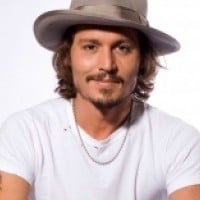 John Christopher "Johnny" Depp II (born June 9, 1963) is an American actor, producer, and musician. He has won the Golden Globe Award and Screen Actors Guild Award for Best Actor. His role in a movie is often rather big. His character is often on the "loopy side" and his character being in a darker state of mind, etc.
12
Marion Cotillard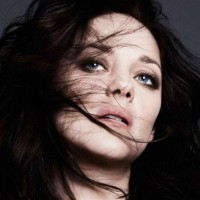 Marion Cotillard is a French actress, singer-songwriter, musician, environmentalist and spokesperson for Greenpeace who achieved international fame with the film La Vie en Rose.
I feel like the only problem with Nolan films is that there aren't very many female roles. I would have normally put Hugh Jackman here but I felt like a female needed to be in my original top ten, so I put her on here. She plays, in addition to Mal from Inception, Talia Al Ghul in the Dark Knight Rises. She turns out to be kind of the main villain of the movie, which kind of sucks because it made Bane, whose backstory we were building up for ages and who was going crazy and ruling Gotham, just some thug for her.
Ya I know I hated it when they made her the main villain. It's like they built up banes character and made him so crazy awesome and then said. Oh, wait, your just a thug, and he got killed by being randomly shot by some burgular
I have no real problem with Marion Cotillard, but her accent makes her hard to understand at times
13
Al Pacino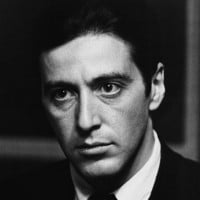 Alfredo James "Al" (April 25, 1940) Pacino is an American actor and filmmaker. Pacino has had a career spanning more than five decades, during which time he has received numerous accolades and honors.
Have you not seen him in Godfather or Scarface? The man can act!
This famous actor had a huge role in Insomnia, which is one of Nolan's worst movies but whatever
14
Hugh Jackman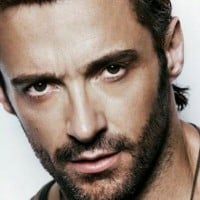 Hugh Michael Jackman (born October 12, 1968) is an Australian actor, producer and musician. Jackman has won international recognition for his roles in major films, notably as superhero, period, and romance characters.
15
Robin Williams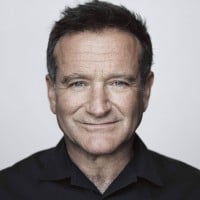 Robin McLaurin Williams was an American actor and comedian. Starting as a stand-up comedian in San Francisco and Los Angeles in the mid-1970s, he is credited with leading San Francisco's comedy renaissance. He died in 2014.
Excellent actor from The Prestige.
16
Matthew McConaughey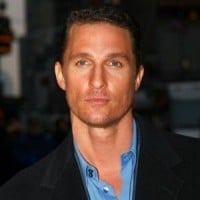 Matthew David McConaughey (born November 4, 1969) is an American actor. He had his breakout role with a supporting performance in the coming-of-age comedy Dazed and Confused (1993). After a number of supporting roles, his first success as a leading man came in the legal drama A Time to Kill (1996). His career progressed with lead roles in the science fiction film Contact (1997), the historical drama Amistad (1997), and the war film U-571 (2000). ...read more.
17
Scarlett Johansson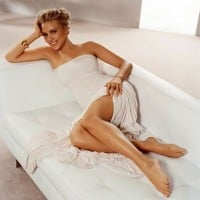 Scarlett Johansson (born November 22, 1984) is an American actress, model, and singer. She made her film debut in North. Johansson is considered one of Hollywood's modern sex symbols, and has frequently appeared in published lists of the sexiest women in the world. As of February 2017, she is the highest-grossing actress of all time in North America, with her films making over $3.6 billion. She has appeared in many movies such as 2014's Lucy or 2013's Under The Skin. She also plays the character 'Black Widow' in Marvel movies such as Ironman 2, The Avengers, Avengers: Age of Ultron, Avengers: Infinity War, and Avengers: Endgame
Who doesn't know Scarlett? Most people don't know her roles outside of the MCU, but she had a part to play in The Prestige
18 Ken Watanabe
19
Aaron Eckhart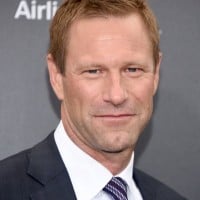 20
Anne Hathaway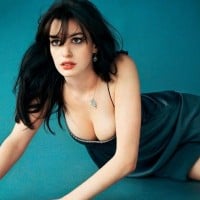 Anne Jacqueline Hathaway is an American actress and singer. Born in Brooklyn, New York and brought up in Millburn, New Jersey, Hathaway was inspired to act by her mother and as a high school student, was nominated for the Paper Mill Playhouse Rising Star Award for Best Performance by a High School Actress for her performance in Once Upon a Mattress.
21 Dileep Rao
22
Gary Oldman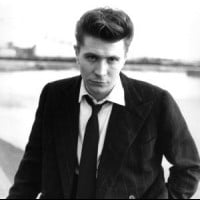 Gary Leonard Oldman is an English actor, filmmaker, musician, and author. Renowned for his "big" acting style, Oldman is one of the most celebrated thespians of his generation, with a diverse career encompassing theatre, film, and television. He has received a Golden Globe award and an Academy Award: best leading actor as Winston Churchill in the historical war drama Darkest Hour.
Whoops I completely overlooked him and forgot to add him to this list. Sorry!
23 Joe Pantoliano
24
Carrie Anne Moss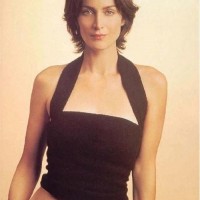 25 Elliot Page
BAdd New Item