Top 10 English Actors with the Best American Accent
Here are some English actors that you would never know that they were English in an American role.

The Top Ten

1 Gary Oldman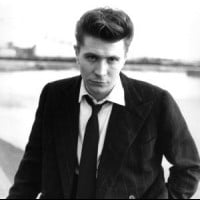 Gary Leonard Oldman is an English actor, filmmaker, musician, and author. Renowned for his "big" acting style, Oldman is one of the most celebrated thespians of his generation, with a diverse career encompassing theatre, film, and television. He has received a Golden Globe award and an Academy Award: best leading actor as Winston Churchill in the historical war drama Darkest Hour.
He can master every American or foreign accent thrown at his way, with all the nuances of it (speech speed, rhythm, cadence, and other details) and change it for each character he plays. His voice is always unique in each of his features, even if it's sometimes subtle. And when the character doesn't come from a specific place and era, he builds an accent based on real voices, like Jean-Baptiste-Emmanuel Zorg in "The Fifth Element" (a mix between Ross Perrot and Bugs Bunny). He's insane, in a good way.
Gary Oldman is so good at accents that a guy on Amazon left a negative review of "Darkest Hour", stating that Churchill shouldn't be portrayed by an "American actor".

In fact, he can perfectly recreate any regional accent as well as accents from non-English speaking countries (Russia, Romania, Germany) and idiolects (like the unique Lee H. Oswald accent in JFK.) And he has never used the same dialect twice in any of his movies. That's talent.
2
Orlando Bloom
Orlando Jonathan Blanchard Bloom is an English actor. After having his breakthrough as Legolas in The Lord of the Rings trilogy, he rose to fame by further appearing in epic fantasy, historical epic, and fantasy adventure films.
3
Tom Wilkinson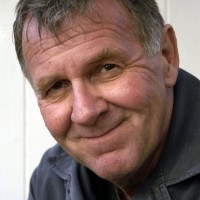 4
Christian Bale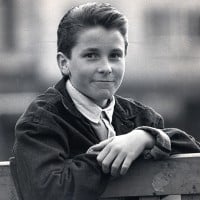 Christian Charles Philip Bale (born 30 January 1974) is an English actor. Known for his versatility and physical transformations for his roles, he has been a leading man in films of several genres. He has received various accolades, including an Academy Award and two Golden Globe Awards. Forbes magazine ranked him as one of the highest-paid actors in 2014. ...read more.
Can even do a Batman voice with an American accent. That's something.
I can't believe his a british.
5
Idris Elba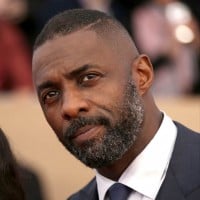 Idrissa Akuna "Idris" Elba OBE is an English actor, producer, musician and DJ known for playing drug trafficker Stringer Bell on the HBO series The Wire, DCI John Luther on the BBC One series Luther and Nelson Mandela in the biographical film Mandela: Long Walk to Freedom.
6
Daniel Day Lewis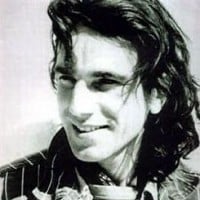 Sir Daniel Michael Blake Day-Lewis is an English actor. He holds both British and Irish citizenship. He has won 3 Academy Awards for Best Actor for My Left Foot, There Will be Blood, and Lincoln.
Not just American.. He can nail any accent! Just gotta let him. He is THE BEST
7
Hugh Laurie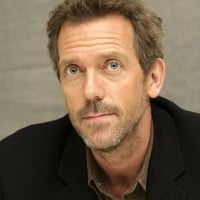 James Hugh Calum Laurie, is an English actor, writer, director, musician, singer, comedian, and author.
His accent is a "made-up" one, rather than something that exists. He adds some American features to his speech (hard R's, long vowels, etc.) to replace the English ones, which create something that sounds American, but can't be placed anywhere on a map, just like Bob Hoskins did before him. But he seems to do it well, given the number of positive comments I read about it across the web!
I didn't know he was English until I looked up his bio.
I had no idea Hugh Laurie was from the U. K. until I heard his Emmy award acceptance speech. Had me completely thinking he was from Urbana, Illinois.
8
Tom Holland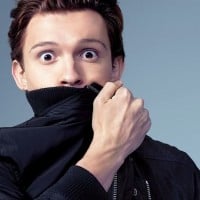 Thomas Stanley "Tom" Holland is an English actor and dancer. Holland is known for playing Spider-Man in the Marvel Cinematic Universe and starring in the 2012 film The Impossible. He started his career in 2008 when he played the lead role named Billy Elliot in Billy Elliot The Musical on Broadway in the Victoria Palace Theater, London, England.
9
Mark Strong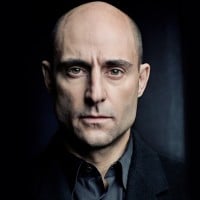 Mark Strong is an English film and television actor. He is known for his role in the television series Our Friends in the North and films such as Syriana, RocknRolla, Body of Lies, The Young Victoria, Sherlock Holmes, Robin Hood, Kick-Ass, Tinker Tailor Soldier Spy, Green Lantern, Zero Dark Thirty, John Carter, Mindscape, The Imitation Game, and Kingsman: The Secret Service.
10
Kate Beckinsale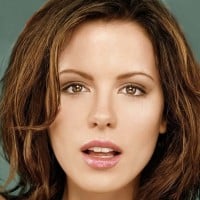 Kathrin Romary "Kate" Beckinsale (born 26 July 1973) is a British actress. After some minor television roles, she made her film debut in Much Ado About Nothing (1993) while still a student at the University of Oxford. She then appeared in British costume dramas such as Prince of Jutland (1994), Cold Comfort Farm (1995), Emma (1996), and The Golden Bowl (2000), in addition to various stage and radio... read more
When you see the " Emma " movie version with Kate Beckinsale ( in her born accent ) and the " Emma " movie version with Gwyneth Paltrow,you really see the difference between a bad fake brit accent ( Gwyneth Paltrow sucks in her brit accent ) and a real brit. But this British actress doesn't sound fake on the other hand when she's doing an American accent.
For someone who's got a strong british accent like her ( I love to hear her brit accent ) she's doing a great job to sound like an American.
She nails it. Jim Sturgess kind of lost it a little bit in 21, in my opinion, but Kate rocked hers in Click.
The Contenders
11
Vivien Leigh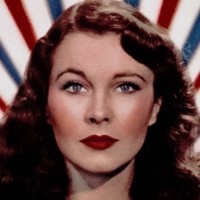 Vivian Mary Hartley, later known as Vivien Leigh and Lady Olivier, was an English stage and film actress.
She set the standard for the Southern accent in movies for decades.
12
James McAvoy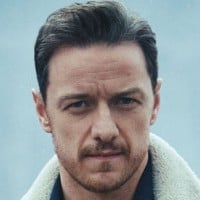 James McAvoy is a Scottish actor. He made his acting début as a teen in 1995's The Near Room and continued to make mostly television appearances until 2003, when his feature film career began and he continued to work in both areas from then on.
He's Scottish, but his English accent in Wanted was the best I've heard!
13 Mark Addy
14
Jim Sturgess
Jim had no touch of english in 21. He is also superb with the Irish aceent in 'Fifity Dead Men Walking'.
21 (First time I've seen him and I would of never guessed he was from the UK.
15 Jamie Bamber
16
Ian McShane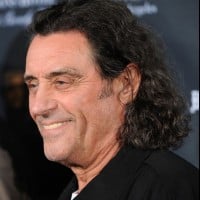 17
Tom Hiddleston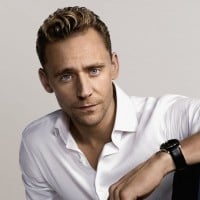 Thomas William Hiddleston is an English actor. He is best known for his role as Loki in the Marvel Cinematic Universe, appearing in Thor, The Avengers, and Thor: The Dark World.
18
Tilda Swinton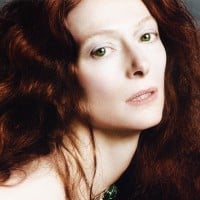 Katherine Matilda "Tilda" Swinton of Kimmerghame is an Anglo-Scottish actress, performance artist, model, and fashion muse, known for both arthouse and mainstream films.
Her American accent wasn't very good at first but it's absolutely awesome now
19
Kate Winslet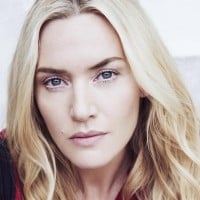 Kate Elizabeth Winslet, is an English actress and singer. She is the recipient of an Academy Award, an Emmy Award, four Golden Globe Awards, a Grammy Award, and three BAFTA Awards.
20
Robert Pattinson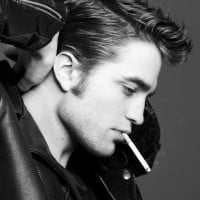 Robert Douglas Thomas Pattinson is an English actor, producer, model, and musician. He started his film career by playing Cedric Diggory in Harry Potter and the Goblet of Fire, a 2005 fantasy film.
21 Ed Westwick
22
Joely Richardson
Nip/Tuck she has an American accent.
A Girl with a Dragon Tattoo she has an English accent.
23
Andrew Lincoln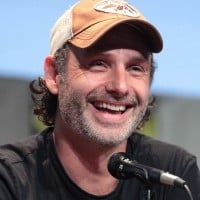 Andrew James Clutterbuck (born 14 September 1973), better known by his stage name Andrew Lincoln, is an English actor. His first major role was in the BBC drama This Life, followed by roles such as Simon Casey in the Channel 4 sitcom Teachers and Mark in the Christmas-themed romantic comedy film Love Actually (2003). More recently, he is known for his portrayal of Rick Grimes, the lead character in the AMC post-apocalyptic horror television series—based on the eponymous comic book series—The Walking Dead.
24
Andrew Garfield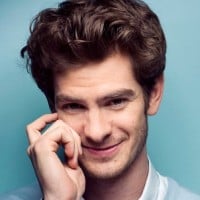 Andrew Russell Garfield is a British-American actor. Born in Los Angeles, California and raised in Epsom, Surrey, Garfield began his career on the UK stage and in television productions. He's best known for The Amazing Spider-Man films, and The Social Network (a film about the founding of Facebook), in 2021 he returned as Spider-Man in Spider-Man No Way Home. Garfield intentionally said he wasn't in the movie, claiming that the leaked footage was "photoshop" and that he wasn't the "werewolf", however, when the movie was released said claims ended up being proven false. Proving that he was lying probably as part of a Non-Disclosure Agreement thing most likely.
25
Daniel Craig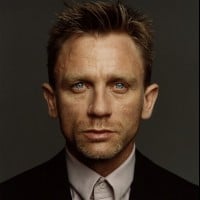 Daniel Wroughton Craig is an English actor. Craig trained at the National Youth Theatre and graduated from the Guildhall School of Music and Drama in 1991, before beginning his career on stage.
Awful accent in Lara Croft,mediocre in Knives Out but very good in Logan Lucky.
PSearch List