Top 10 Best Actors of the 2000s
The most successful and popular actors of 2000-2009.

The Top Ten

1 Johnny Depp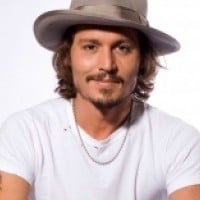 John Christopher "Johnny" Depp II (born June 9, 1963) is an American actor, producer, and musician. He has won the Golden Globe Award and Screen Actors Guild Award for Best Actor. His role in a movie is often rather big. His character is often on the "loopy side" and his character being in a darker state of mind, etc.
Johnny Depp is the best Character actor in history, in my opinion. He is not like Nicholas Cage or Will Smith (One of my favorites) as he can play any roll, no mater how odd, as if it was a completely different person playing the part.
Pirates of the Caribbean Movies, Finding Neverland, Charlie and the Chocolate Factory, and Sweeney Todd.
Really Awesome. My favorites with him are Charlie and the Chocolate Factory and Rango.
2
Jason Statham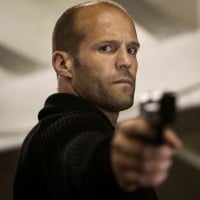 Jason Statham is an English actor. He is known for his roles in the Guy Ritchie crime films Lock, Stock and Two Smoking Barrels, Snatch, and Revolver.
Since he came onto the scene he cranked it up, in the name of the king, safe, transporter 1&2, crank, Italian job, the expendables, the mechanic,
3
Orlando Bloom
Orlando Jonathan Blanchard Bloom is an English actor. After having his breakthrough as Legolas in The Lord of the Rings trilogy, he rose to fame by further appearing in epic fantasy, historical epic, and fantasy adventure films.
He deserves to be number one! I mean Matt Damon, come on! Orlando Bloom totally dominates him! He's hot + such an amazing actor!
Pirates of the Caribbean, Lord of the Rings, Kingdom of Heaven, Ned Kelly, Elizabethtown, Haven, Calcium Kid, etc.
4
Christian Bale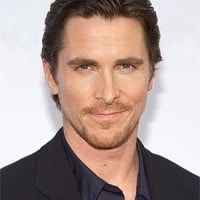 Christian Charles Philip Bale (born 30 January 1974) is an English actor. Known for his versatility and physical transformations for his roles, he has been a leading man in films of several genres. He has received various accolades, including an Academy Award and two Golden Globe Awards. Forbes magazine ranked him as one of the highest-paid actors in 2014. ...read more.
His acting is on another level! He turns himself into the character he is playing, and does a terrific job. Bales performance as Patrick Bateman in American Psycho was outstanding.
Not only is he batman but Christian bale has rocked the 2000s. He was brilliant in American Psycho and the mechanic. Bonus points for his role in The Fighter.
For this decade.. Christian bale for sure...
Amazing actor, complete dedication towards his roles.. Most importantly he has picked all the right scripts..
He should be on the top of the list. Actually his style is far better than the others on this list. "He Is King Of Hollywood"
5
Matt Damon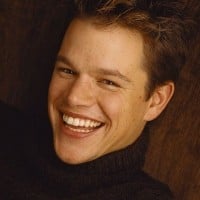 Matthew Paige "Matt" Damon is an American actor, film producer and screenwriter. He is ranked among Forbes magazine's most bankable stars and is one of the highest-grossing actors of all time.
ACTION, Comedy, Drama...
I was actually making the list of the things he can do, but it would be easier to make a list of what he can't do...
Overacting, make you hate him, and other things which most of the actors do, but not BOURNE...
A veteran character actor who delivers.
Damon is the best
6
Heath Ledger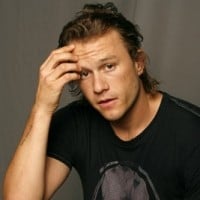 Heath Andrew Ledger was an Australian actor and director. After performing roles in Australian television and film during the 1990s, Ledger left for the United States in 1998 to develop his film career.
There never was one like Heath Andrew Ledger. I have never seen an actor like him, ever. He changed the way we see acting similar to Brando. From the Patriot, to Monsters Ball, to Brokeback Mountain to the Dark Knight, he's left us with a unique body of work that can never be replicated. He may have left us far to soon but I'm sure he would have a smile on his face when seeing the response to his body of work from people across the world. With what he was able to accomplish in his time he had on this earth he dove deep into his characters and was unrecognizable. In my opinion the greatest and most diverse actor of all time who left behind a unique and enduring legacy. He will live on. - RIP Heath
One of the most diverse actors of the 21st century. Ledger was only in the industry for a short number of years but managed to create outstanding performances that many actors cannot come close to achieving, even with 10 times the experience. even people like Michael Caine and Gary Oldman, who are also phenomenal and experienced actors, talked about how blown away they were by his talent. the man had 2 oscar nominations (one of which he won) in the span of just 2 years, and his career was only beginning. if he hadn't tragically passed away I can only imagine what he would be doing now. RIP
Seriously, how can one pick Depp over Heath Ledger? That's wrong! Ledger's acting abilities are so much more than Depp and his PR team can ever have.
This man was such an insanely good actor. It's so awful that he died! I hate that I can't see more of his acting.
7
Jake Gyllenhaal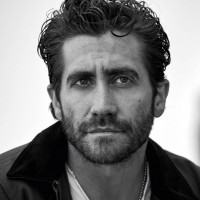 Jacob Benjamin "Jake" Gyllenhaal (born December 19, 1980) is an American actor, known for his work in films like "Donnie Darko", "Brokeback Mountain", "Prisoners" and "Nightcrawler". He is the son of director Stephen Gyllenhaal and producer/screenwriter Naomi Foner. Jake and his sister Maggie have been acting since childhood.
Just watch Nighycrawler.. You'll know the kind of greatness that he is headed towards...
8
Joaquin Phoenix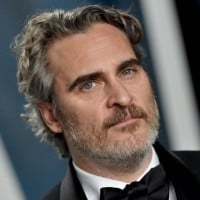 Joaquin Phoenix is an American actor and producer who was born on October 28, 1974, in San Juan, Puerto Rico. He comes from a family of performers and began his career as a child actor, appearing in various television shows and films. Phoenix's breakout role came in the 2000 film "Gladiator," for which he received an Academy Award nomination for Best Supporting Actor. He has since appeared in numerous critically acclaimed films, including "Walk the Line," "The Master," and "Joker," for which he won the Academy Award for Best Actor. Known for his intense and transformative performances, Phoenix is widely regarded as one of the most talented actors of his generation. In addition to his acting ...read more.
The Yards (2000), Gladiator (2000), Quills (2000), Buffalo Soldiers (2001), Signs (2002), It's All About Love (2003), The Village (2004), Hotel Rwanda (2004), Ladder 49 (2004), Walk the Line (2005), We Own the Night (2007), Reservation Road (2007), Two Lovers (2008).
9
Javier Bardem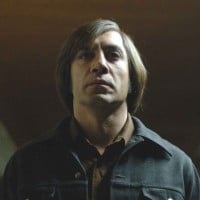 Javier Ángel Encinas Bardem is a Spanish actor. Bardem won the Academy Award for Best Supporting Actor for his role as the psychopathic assassin Anton Chigurh in the 2007 Coen Brothers film No Country for Old Men.
10
Brad Pitt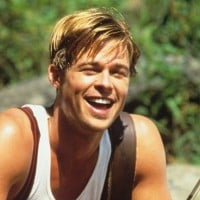 William Bradley "Brad" Pitt (born December 18, 1963) is an American actor and producer. He has received a Golden Globe Award, a Screen Actors Guild Award, and three Academy Award nominations in acting categories and received three further Academy Award nominations, winning one, as producer under his own company Plan B Entertainment. ...read more.
Fight club, Seven, Snatch, Oceans trilogy, A river runs through it, Moneyball, Tree of Life, those movies are AWESOME and he is the reason that those movies are awesome and that is the reason that I voted for him.
Really good actor
I love brad pitt
The Contenders
11
Mark Wahlberg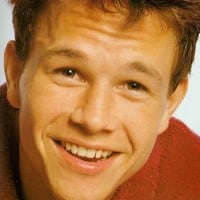 Mark Robert Michael Wahlberg is an American actor, producer, businessman, former model, rapper, and songwriter.
The Yards (2000), The Perfect Storm (2000), Planet of the Apes (2001), Rock Star (2001), The Truth About Charlie (2002), The Italian Job (2003), I Heart Huckabees (2004), Four Brothers (2005), Invincible (2006), The Departed (2006), Shooter (2007), We Own the Night (2007), The Happening (2008), Max Payne (2008), The Lovely Bones (2009).
12
Tom Hanks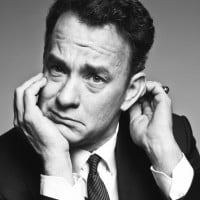 Thomas Jeffrey "Tom" Hanks (born July 9, 1956) is an American actor and filmmaker. He is known for his roles in Splash, Big, Turner & Hooch, Philadelphia, Forrest Gump, Apollo 13, Saving Private Ryan, You've Got Mail, The Green Mile, the Toy Story Franchise, Cast Away, The Da Vinci Code, Captain Phillips, and Saving Mr. Banks.
Best actor of the 2000s is it not? , most of the movies of his people talk about are from before then, there is no way his 2000s roles should be above Leonardo DiCaprio
Excellent young actor who has slowed down with time.
13
Eric Bana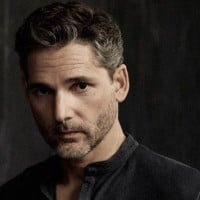 Eric Bana is an Australian actor and comedian. He began his career in the sketch comedy series Full Frontal before gaining critical recognition in the biographical crime film Chopper.
Chopper (2000), Black Hawk Down (2001), The Nugget (2002), Hulk (2003), Troy (2004), Munich (2005), Lucky You (2007), Romulus, My Father (2007), The Other Boleyn Girl (2008), Star Trek (2009), Funny People (2009), The Time Traveler's Wife (2009).
14
Will Smith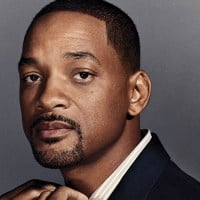 Willard Carroll "Will" Smith, Jr. (born September 25, 1968) is an American actor, comedian, producer, rapper, and songwriter. He is best known for his acting career overall. He has been in many popular movies, These include, but are not limited to, the Men in Black franchise, The Pursuit of Happyness, and After Earth. He is often referred to as one of the best African American actors.
A well rounded character actor. It will be interesting to see what Will chooses to do with his veteran years.
Good in everything he does!
Best actor ever
15
Morgan Freeman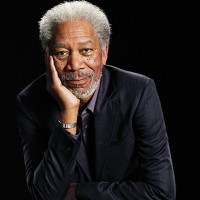 Morgan Freeman (born June 1, 1937) is an American actor, director and narrator. He has appeared in a range of film genres portraying character roles and is particularly known for his distinctive deep voice. Freeman won an Academy Award in 2005 for Best Supporting Actor with Million Dollar Baby (2004), and he has received Oscar nominations for his performances in Street Smart (1987), Driving Miss Daisy, The Shawshank Redemption and Invictus.
A character actor who will be remembered for many years to come.
16
Leonardo DiCaprio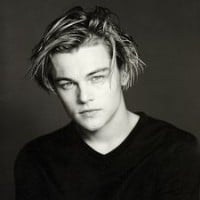 Leonardo Wilhelm DiCaprio (born November 11, 1974) is an American actor and film producer. Known for his work in biopics and period films, he is the recipient of numerous accolades, including an Academy Award, a British Academy Film Award, and three Golden Globe Awards. As of 2019, his films have grossed over $7.2 billion worldwide, and he has been placed eight times in annual rankings of the world's highest-paid actors. ...read more.
He is an inspirational and humble actor, who is great at what he does and I think a lot of his movies has shown that which is why he should be number 1, as it is well deserved.
The Beach (2000), Don's Plum (2001), Gangs of New York (2002), Catch Me If You Can (2002), The Aviator (2004), The Departed (2006), Blood Diamond (2006), Body of Lies (2008), Revolutionary Road (2008), Shutter Island (2009).
Leonardo has successfully changed hats on more than one occasion in his career. Strikes me as a hard worker.
What how is he not number 1, compare all of his 2000s movies to anyone else on this list and it's clear he is better.
17
Keanu Reeves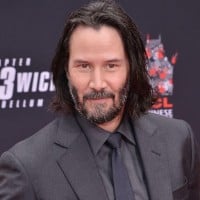 Keanu Charles Reeves (born September 2, 1964) is a Canadian actor, director, producer, and musician. He gained fame for his starring role performances in several blockbuster films, including comedies from the Bill and Ted franchise.
The Replacements (2000), The Watcher (2000), The Gift (2000), Sweet November (2001), Hard Ball (2001), The Matrix Reloaded (2003), The Matrix Revolutions (2003), Something's Gotta Give (2003), Thumbsucker (2005), Constantine (2005), A Scanner Darkly (2006), The Lake House (2006), Street Kings (2008), The Day the Earth Stood Still (2008), The Private Lives of Pippa Lee (2009).
18
Tom Cruise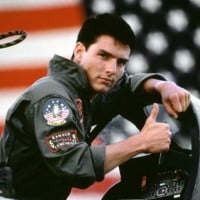 Thomas Cruise Mapother IV is an American actor and producer. He has received various accolades for his work, including three Golden Globe Awards and three nominations for Academy Awards. He is one of the highest-paid actors in the world.
Cruise stamped his persona as a star by churning out many hit movies in the new millennium, be it his death defying stunts in the mission Impossible movies or his epic performance in the last samurai, he showed versatility. And who could forget his role of bad ass vincent in collateral, one that is highly underrated but one of the best of all time...
Mission: Impossible II (2000), Vanilla Sky (2001), Minority Report (2002), The Last Samurai (2003), Collateral (2004), War of the Worlds (2005), Mission: Impossible III (2006), Lions for Lambs (2007), Tropic Thunder (2008), Valkyrie (2008).
The Ass hole of ass holes...Never..!
19
Robert Downey Jr.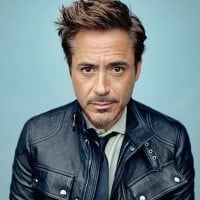 Robert John Downey Jr. (born April 4, 1965) is an American actor and producer. His career has included critical and popular success in his youth, followed by a period of substance abuse and legal troubles, and a resurgence of commercial success in middle age.
This man belongs necessarily on this list. He's the best!
20
Ralph Fiennes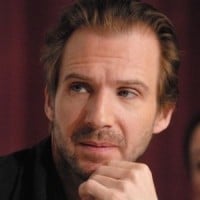 Ralph Nathaniel Twisleton-Wykeham-Fiennes (born 22 December 1962) is an English actor, director and producer. A noted Shakespeare interpreter, he first achieved success onstage at the Royal National Theatre. ...read more.
21
Denzel Washington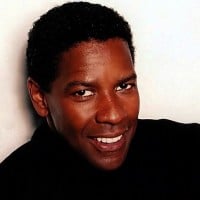 Denzel Hayes Washington, Jr. is an American actor and filmmaker. He has received three Golden Globe awards, a Tony Award, and two Academy Awards: Best Supporting Actor for the historical war drama film Glory and Best Actor for his role as a corrupt cop in the crime thriller Training Day.
Denzel is one of the best. Unfortunately, Hollywood always has him in violent homicidal roles that do not play to his true talents. Shame really.
22
George Clooney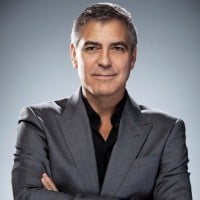 George Timothy Clooney is an American actor, filmmaker and activist. He has received three Golden Globe Awards for his work as an actor and two Academy Awards, one for acting and the other for producing.
23
Russell Crowe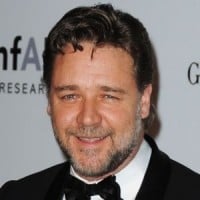 Russell Ira Crowe is an actor, film producer and musician. Although a New Zealand citizen, he has lived most of his life in Australia and identifies himself as an Australian.
There are a lot of great actors on this list, but I have to vote for Russell Crowe. He can either make you cheer him on or wish he were dead - and for that, I CHEER HIM ON! I can't vote for Johnny Depp because he's already so high on this list... But Orlando Bloom? Come ON! Russell Crowe should be Number One with Depp, Smith, Bale, Damon, and the One and Only Vin Diesel right behind him!
One of the greatest actors of our time. LA Confidential, Insider, Gladiator, Beautiful Mind, Cinderella Man, Master and Commander... who else could put together such an exceptional string of films all dependent on his strong character and exceptional talent.
Russell is a character actor with limits. He is wonderful when portraying fictional roles. Not as solid with sci fi themes.
24
Tom Kenny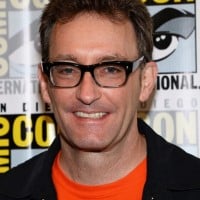 Thomas James Kenny is an American actor and comedian known for his long-running role as the title character in the SpongeBob SquarePants TV series and films. Kenny has voiced many other characters including Heffer Wolfe in Rocko's Modern Life, the Ice King in Adventure Time, the Mayor in The Powerpuff ...read more.
25
Ron Perlman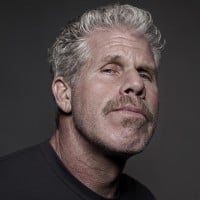 Ronald Perlman (born April 13, 1950) is an American actor. His credits include the roles of Amoukar in Quest for Fire (1981), Salvatore in The Name of the Rose (1986), Vincent in the television series Beauty and the Beast (1987–1990), for which he won a Golden Globe Award, One in The City of Lost Children (1995), Johner in Alien Resurrection (1997), Hellboy in both Hellboy (2004) and its sequel Hellboy II: The Golden Army (2008), Clay Morrow in the television series Sons of Anarchy (2008–2013), Nino in Drive (2011) and Benedict Drask in Don't Look Up (2021).
PSearch List