Top 10 Best Actresses of the 1980s
The Top Ten
1
Michelle Pfeiffer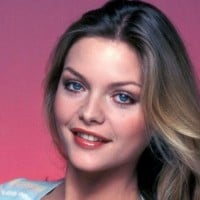 Michelle Marie Pfeiffer is an American actress and producer. One of the most popular actresses of the 1980s and 1990s, she has received international acclaim and many accolades for her work in both comedic and dramatic films.
Michelle Pfeiffer wasn't just one of the best, if not THE best, actresses of the 80's but she is still one of the best actresses today. She is multitalented (oil painter, singer, and she can fix things around the house), stunningly beautiful, A LOVING MOTHER AND WIFE, a classy and aspiring woman, doesn't hog the spotlight or use her children or sex appeal to make headlines, and she is extremely modest. Did I mention her potential humor? Michelle Pfeiffer is TIMELESS.
The Hollywood Knights (1980), Falling in Love Again (1980), Callie & Son (1981), Splendor in the Grass (1981), Charlie Chan and the Curse of the Dragon Queen (1981), Grease 2 (1982), Scarface (1983), Into the Night (1985), Ladyhawke (1985), Sweet Liberty (1986), The Witches of Eastwick (1987), Amazon Women on the Moon (1987), Married to the Mob (1988), Dangerous Liaisons (1988), Tequila Sunrise (1988), The Fabulous Baker Boys (1989).
I totally agree with the other comment. Besides her overwhelming beauty, talent, intelligence and humor, she is so deliciously humble. I so love and adore her
She or Kim Basinger would have been a better lead (for Tom Cruise) in TOP GUN!
2
Glenn Close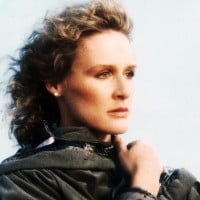 Glenn Close is an American actress, singer and film producer. With an acting career spanning over 40 years, she has been consistently acclaimed for her versatility and is widely regarded as one of the finest actresses of her generation.
Did someone of you see "Dangerous Liaisons" or " Fatal attraction"?
She was absolutely amazing in both of these movies!
3
Meryl Streep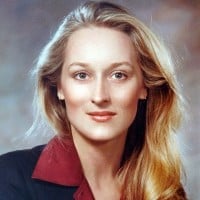 Mary Louise "Meryl" Streep is an American actress. Cited in the media as the "best actress of her generation", Streep is particularly known for her versatility in her roles, transformation into the characters she plays, and her accent adaptation.
She later won an Academy Award for Best Actress for her performance in Sophie's Choice (1982)... the best Meryl..
Well why isn't meryl number 1?
Best Actress of all times..!
She should be in the top 1!
4
Sissy Spacek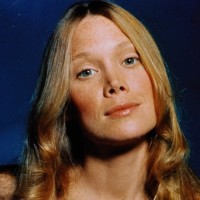 Mary Elizabeth "Sissy" Spacek is an American actress and singer. She began her career in the early 1970s and first gained attention for her role in the film Badlands.
Carrie she is amazing
5
Sally Field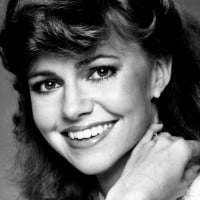 Sally Margaret Field is an American actress and director. Field began her career on television, starring on the sitcoms Gidget, The Flying Nun, and The Girl with Something Extra.
6
Jessica Lange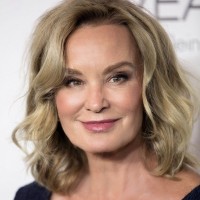 Jessica Phyllis Lange (born April 20, 1949) is an American actress who has received worldwide acclaim for her work in film, theater, and television. She made her professional film debut in the 1976 remake of the 1933 action-adventure classic King Kong, for which she won her first Golden Globe Award for New Star of the Year.

The recipient of several awards, including two Academy Awards, one Tony Award, three Emmy Awards, five Golden Globe Awards, one Screen Actors Guild Award, and three Dorian Awards; in 1998, Entertainment Weekly listed Lange among the 25 Greatest Actresses of the 1990s. In 2016, Lange became the twenty-second thespian in history to achieve the Triple Crown of Acting. ...read more.
7
Sigourney Weaver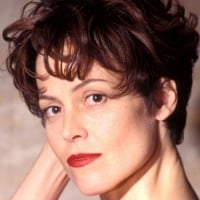 Susan Alexandra "Sigourney" Weaver is an American actress and film producer. Following her film debut as a minor character in Annie Hall, she quickly came to prominence in 1979 with her first lead role as Ellen Ripley in Alien.
Eyewitness (1981), The Year of Living Dangerously (1982), Deal of the Century (1983), Ghost Busters (1984), One Woman or Two (1985), Aliens (1986), Half Moon Street (1986), Working Girl (1988), Gorillas in the Mist: The Story of Dian Fossey (1988), Ghostbusters II (1989).
Ghostbusters and Aliens - enough said.
Alien was good
8
Diane Lane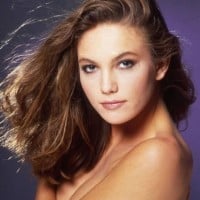 Diane Lane is an Oscar nominated American actress. Born and raised in New York City, Lane made her screen debut in George Roy Hill's 1979 film A Little Romance, starring opposite Sir Laurence Olivier.
Every character played by Diane Lane reminds me of, oh my gosh, Diane Lane. There are plenty of scenes where her efforts don't quite cut it. For the overwhelming majority of her scenes however, she manages to convince me Diane Lane is the character.

Either she's just that good, or I'm in love with her and can't tell the difference -- or both.
Touched by Love (1980), Ladies and Gentlemen, the Fabulous Stains (1981), Cattle Annie and Little Britches (1981), Child Bride of Short Creek (1981), National Lampoon's Movie Madness (1982), Six Pack (1982), Miss All-American Beauty (1982), The Outsiders (1983), Rumble Fish (1983), Streets of Fire (1984), The Cotton Club (1984), Lady Beware (1987), The Big Town (1987), Love Dream (1988).
Diane Lane was and is a beautiful actress, she is funny, lovely, and most of all a GREAT actress.
She was and still is an awesome actor. I liked her as Cherry Valance on the outsiders movie!
9
Geena Davis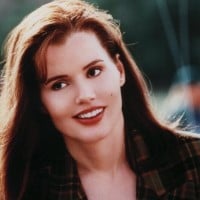 Virginia Elizabeth "Geena" Davis is an American actress, film producer, writer, voice actress, former model, and former archer.
10
Debra Winger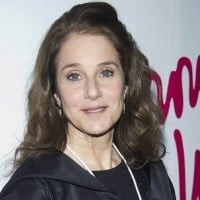 An Australian actress and director. Absolutely gorgeous in "Dead Men Don't Wear Plaid," where her acting talents and her deadpan comic ability shine.
The Contenders
11
Jennifer Jason Leigh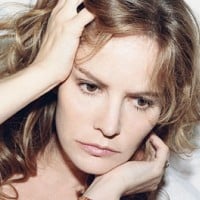 If we are talking about the 80s and greatest actresses she has to be top 3.. To many movies to name
12
Whoopi Goldberg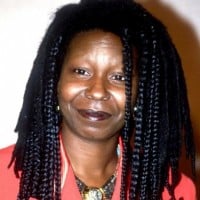 Caryn Elaine Johnson, known professionally by her stage name Whoopi Goldberg, is an American actress, comedian, and television host.
She help Sam in ghost
13 Lesley Ann Warren
14
Molly Ringwald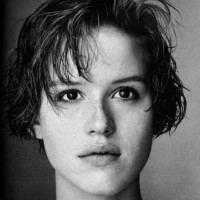 Molly Kathleen Ringwald is an American actress, singer, dancer, and author. Her first major role was in The Facts of Life before making her motion picture debut in the independent film Tempest, which earned her a Golden Globe nomination.
Top 5 reasons: She is a Wonderful actress, she is Talented, she is Beautiful, she is Unique, and she has feeling as an actress.
Molly is the greatest. I love her. Also, she is probably one of the most beautiful people I've ever seen.
16 Candles and The Breakfast club are the epitome of 80's classics.
15
Winona Ryder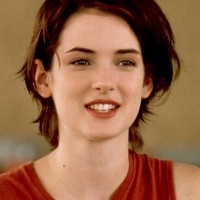 Winona Ryder is an American actress. One of the most profitable and iconic 1990s actresses, she made her film debut in the 1986 film Lucas.
16
Kim Basinger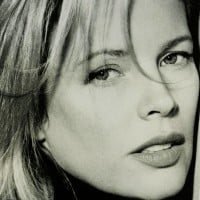 Kimila Ann Basinger is an American actress, singer and former fashion model. Following a successful modeling career in New York during the 1970s, Basinger moved to Los Angeles where she began her acting career on television in 1976.
She is the sexiest woman I would love to buy her lunch.
And I'm 74 years old... I just love the lady.
Can't beat those lips.
17
Kathleen Turner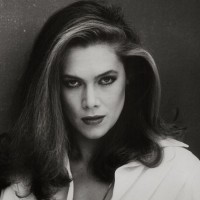 Mary Kathleen Turner, better known as Kathleen Turner, is an American film and stage actress and director.
Childhood classics like Jewel of the Nile and Romancing the Stone were practically one with my VCR! And she was the epitome of natural beauty in the era of breast enlargement, Lipo, plastic surgery...
Body Heat (1981), The Man with Two Brains (1983), Romancing the Stone (1984), A Breed Apart (1984), Crimes of Passion (1984), Prizzi's Honor (1985), The Jewel of the Nile (1985), Peggy Sue Got Married (1986), Julia and Julia (1987), The Accidental Tourist (1988), Switching Channels (1988), The War of the Roses (1989).
Kathleen Turner in her prime had a natural vibrant femininity that could be breathtaking.
Super actor and hotter woman in the beginning and as late great still as a wiser woman!
18
Jodie Foster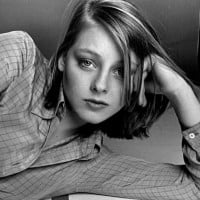 Alicia Christian "Jodie" Foster is an American actress, director and producer who has worked in films and on television. She has often been cited as one of the best actresses of her generation.
19
Phoebe Cates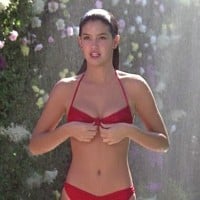 Phoebe Cates Kline, better known as Phoebe Cates, is an American retired film actress, model and singer.
Phoebe Cates was not only beautiful, but a very good actress, didn't always get the really good roles, was never really taken seriously by Hollywood, they only considered here as a sex symbol, which she was of course, but she definitely had acting talent besides beauty!
July 16, 2015

Happy Birthday Phoebe! We, your fans will always be here for you, No matter

What. God bless and Mabuhay!
See did not get enough acting roles. She could act and looked great.
Was and is the best looking sexy hot!
20 Kristy McNichol
21
Diane Keaton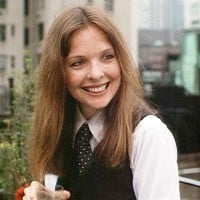 Diane Keaton, born Diane Hall (January 5, 1946) is an American film actress, director and producer. She began her career on stage and made her screen debut in 1970. ...read more.
22
Mia Farrow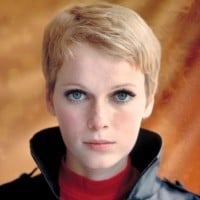 23
Holly Hunter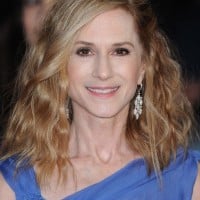 Holly Hunter is an American actress and producer. For her performance as Ada McGrath in the 1993 drama film The Piano, she won the Academy Award, BAFTA Award, Golden Globe Award, and Cannes Film Festival Award for Best Actress.
24
Helen Mirren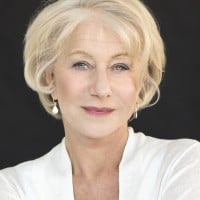 Dame Helen Lydia Mirren, is an English actor. Mirren began her acting career with the Royal Shakespeare Company in 1967, and is one of the few performers who have achieved the Triple Crown of Acting, having won the Academy Award for Best Actress in 2007, after two previous nominations, for her performance ...read more.
25 Barbara Hershey
PSearch List