Top 10 Best Creature Performers
Creature performances have enthralled moviegoers since the silent film era. Lon Chaney and his son, Lon Chaney Jr., revolutionized the creature performance in films like The Hunchback of Notre Dame (1923), and The Wolfman (1941), but who are the performers behind the make-up in today's cinema? This is the list of the Top 10 performers behind Monster Makeup and Creature suits.

The Top Ten

1 Terry Notary

Terry is really the best at what he does! Not only are his work ethics top notch, but his transformations into characters are truly amazing. He has done so much more than this mentioned here. Look him up on IMDB to see his incredible resume. It speaks for itself. Which is why he is number 1!

Terry Notary is the most detailed artist and an a perfectionist, which makes him the best of the best in all the characters movements in the biggest hit movies in Hollywood! The movements of Banshee in Avatar were unbelievable. What a career. Thumbs up to Terry!

Terry Notary a stuntman and movement coordinator, performed the motion capture movements for the character Banshee in Avatar, and for the Hulk in the 2008 Incredible Hulk film. He can also be seen as the Alpha Ape in the upcoming Rise Of the Apes film.

2 Doug Jones

Doug Jones is the go to guy for creature performances. Doug, a former mime artist, has played some of the most memorable characters in modern film. He is Guillermo Del Toro's go to actor, playing Abe Sapien in Hellboy 1 and 2, as well as the Faun and the creepy Pale Man in the Academy award winning film Pan's Labyrinth. He was also the Silver Surfer in Fantastic Four 2, the Rise of the Silver Surfer, Mac in the Mac Tonight Mcdonald's commercials, and the Ice Cream Man in the film Legion. Looks like he will be playing Frankenstein's monster in Del Toro's remake of Frankenstein. Doug is featured in Wyrd's upcoming documentary Men In Suits.

Doug is not really a 'creature' performer, and certainly not a stunt man, but an accomplished, trained classical actor who happens to spend some of his time working under extreme prosthetics. His ability to create what director Guillermo del Toro calls 'an ecosystem' around each unique character he plays is unsurpassed, and he has been called, quite rightly, the Lon Chaney of his generation. He is, quite simply, the best. And, as has already been mentioned, he is also the nicest guy in the business!

3 Brian Steele

Brian Steele is the go to guy for large creatures. This 6 foot 6 inch actor has played some of our favorite creatures in numerous films. He played a Predator in the most recent Predators film. He has also been a werewolf in all three Underworld films, as well as numerous characters in Guillermo Del Toro's Hellboy films. He is featured in Wyrd's upcoming documentary Men In Suits. Brian got his start as a creature performer playing the lovable big foot character Harry in the TV series Harry and the Hendersons.

Brian has a way of making his creatures seem as if they have always just naturally existed. He is able to make the suspension of judgment concerning the implausibility a non issue!

Nobody plays a beastie like Brian plays a beastie! His creations are truly memorable and make you root for the bad guy!

4 Andy Serkis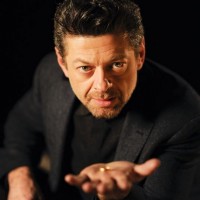 Andrew Clement "Andy" Serkis (born 20 April 1964) is an English actor and film director. He is best known for his performance capture roles comprising motion capture acting, animation and voice work for such computer-generated characters as Gollum in The Lord of the Rings film trilogy and The Hobbit: An Unexpected Journey.
Andy Serkis isn't like the others on this list since he does not don pounds of make-up and prosthetics in his creature performances. Andy, is the top CGI performer in the world. What does that mean? He does the performances and then the computer artist CG in a character on top of his performance. What notable characters has he done you ask? Well, he played King Kong in the Peter Jackson remake of King Kong. Also, he was amazing as Gollum in the blockbuster Lord of the Rings trilogy, which he will be reprising in the upcoming film The Hobbit.
Cesar! That's all we need for be number one!
5
Douglas Tait
Douglas Tait has now become one of the go to guys for creature performances. Douglas a former basketball player with a tall athletic frame has played some classic characters in recent years. He played a Sleestak in the 2009 Land Of The Lost film, and The Long Face Alien in J. J. Abrams Star Trek. He also played a Zorgon in Jon Favreau's Zathura. Douglas played the role of Abominog and a Frost Giant in the upcoming films: Knights Of Badassdom and Thor. He is featured in Wyrd's upcoming documentary Men In Suits. Douglas got his start playing Jason Voorhees in the ending of Freddy Vs. Jason.
I enjoyed watching Douglas as the Long Face guy at the Bar in the last Star Trek.
6
Derek Mears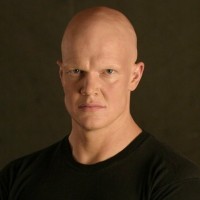 Derek Mears is an American actor and stuntman, best known for his role as Jason Voorhees in the reboot of Friday the 13th and Hawes in Hatchet III.
Derek Mears uses his large frame and stunt training to bring to life some of the most iconic characters in the horror genre. He dons the infamous Predator outfit in the Robert Rodriguez film Predators. He took over the role of Jason Voorhees in the Michael Bay re-envisioning of Friday the 13th. Derek appeared in The Hills Have Eyes 2, and he played a Zorgon in Jon Favreau's Zathura. Derek also plays a character in the upcoming Pirates of the Caribbean: On Stranger Tides film.
7
Tom Woodruff Jr.
Tom Woodruff Jr. is not only a talented creature performer and puppeteer, but he is also co-owner and an Fx designer at Amalgamated Dynamics Inc. He got his start playing Gilman in The Monster Squad. He played Pumpkinhead in the 1998 Horror of the same name. Tom has played an Alien in 4 of the Alien and Alien Vs. Predator films. He is also featured in Wyrd's upcoming documentary Men in Suits.
You've barely scratched the surface... He has many more credits and has nearly died during filming on 3 different occasions.
8
Kane Hodder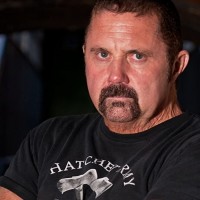 Kane Hodder is a stuntman who is best known for playing Jason Voorhees in four Friday the 13th films. He got his start as a creature performer in the 80's horror hit House 2 as a gorilla. Most recently he plays the deformed killer Victor Crowley in Adam Green's Hatchet 1 and 2 films. Kane is the most famous for playing killers on the big screen.
9
Kurt Carley
Kurt Carley got his start in 1998 performing the creature movements in Godzilla. He played a Sleestak in the 2009 Land Of The Lost film, and has been a Werewolf in all three Underworld films. Kurt played Tartutic in M. Night Shyamalan's Lady In The Water, and is featured in Wyrd's upcoming documentary Men In Suits.
10
Kevin Peter Hall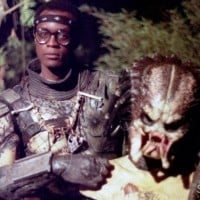 Love this guy! Wish we'd had him longer!
The Contenders
11
Tom Morga
Tom Morga a stuntman for over 23 years, has appeared as three horror icons. He was stunt double for Jason Voorhees, Michael Myers, and Leatherface. He has also appeared as the stunt double for the Klingon General Martok on Star Trek DS9. He is most notable for being the stunt double of Leonord Nimoy's Spock in Star Trek: The Motion Picture.
12
Lon Chaney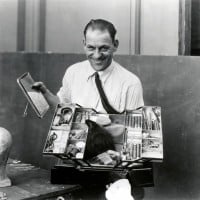 BAdd New Item