Top 10 Best Hindi Actors and Actresses
If you're here, you've likely experienced the magic of Hindi cinema, often known as Bollywood. The colorful costumes, the emotion-laden dialogues, the catchy song-and-dance numbers, and the engaging storytelling - all of these elements come together to create a cinematic spectacle that's hard to resist. And at the center of it all, breathing life into these stories, are the talented actors and actresses who captivate us with their performances.

Now, we're asking you - who do you think are the best Hindi actors and actresses? This is your chance to champion the stars who've captivated you with their on-screen performances. Think back to those memorable characters, the iconic dialogues, the dramatic scenes, and the moving performances that stayed with you long after the credits rolled.

Is it the charismatic leading man who swept you off your feet with his charming smile and passionate delivery? Or is it the powerhouse actress who impressed you with her ability to bring complex characters to life with finesse? Maybe it's the character actor whose performance added depth and realism to the narrative? Or perhaps it's the rising starlet whose raw talent and versatility hold promise for a bright future in cinema?

This isn't just about the glitz and glamor of Bollywood. This is about acknowledging the craft of acting and celebrating the performers who've mastered it. It's about recognizing those artists who, with their emotive expressions, their nuanced performances, and their magnetic screen presence, have managed to transport us into their world, making us laugh, cry, love, and dream along with them.

The Top Ten

1 Shah Rukh Khan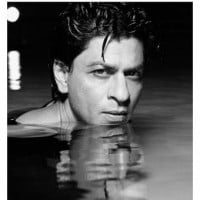 Shah Rukh Khan, also known as SRK, is an Indian film actor, producer, and television personality. Referred to in the media as the "Badshah of Bollywood", "King of Bollywood", "King Khan", he has appeared in more than 80 Bollywood films, and earned numerous accolades, including 14 Filmfare Awards.
King of bollywood all of time , famous his film is kuch kuch hota hai , one day played all of years .
Shah rukh khan you are my favourite actor.
Absolutely excellent actor ever!
He has a good personality.
2
Aamir Khan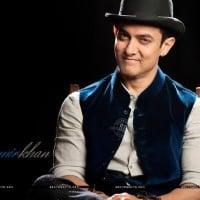 Aamir Khan is an Indian film actor, filmmaker and television talk-show host. Through his thirty-year career in Hindi films, Khan has established himself as one of the most popular and influential actors of Indian cinema.
Aamir Khan is what his name suggests- rich in talent, ideas and inspirational to all who watch him.
All time number 1 actor
3
Sridevi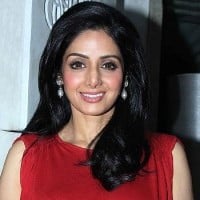 Sridevi Kapoor was an Indian film actress who worked in Tamil, Telugu, Hindi, Malayalam and Kannada films. She died in 2018.
Never was there a heroin that was number 1 in Tamil movies then in Hindi movies as well. And that's just tip of her achievements.
4
Amitabh Bachchan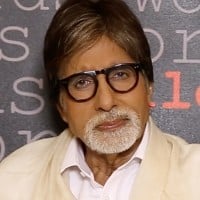 Amitabh Harivansh Bachchan is an Indian film actor. He first gained popularity in the early 1970s for movies like Zanjeer and Deewar, and was dubbed India's first "angry young man" for his on-screen roles in Bollywood.
5
Hrithik Roshan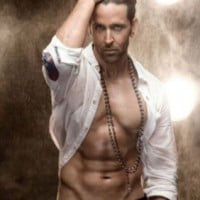 He is way better than the over hyped khans. He is by far the best legitimate actor/dancer in Bollywood. In fact he is the best actor in both of those categories just mentioned. There is no doubt that he is the best dancer. However, without considering how good all his cinema qualities add up too, he is the best actor. He possesses amazing dramatic range and can perform any genre with ease. Although this might be a controversial statement considering how famous SRK and Big B are, it is an agreeable statement due to the fact that he gives you a true acting performance without using his body or boldness like salman khan, or his charm to please the female audience like SRK. And if you add up all his factors, there is no doubt that he is a way complete actor than anybody in Bollywood. Don't believe me p, his results speak for himself.
I think hrithik has awesome acting skills and also with a good looking face. Its just that he isn't getting good opportunities in the film industry currently that's all. Not that amir khan isn't good but I feel hrithik is better.
I agree with this comment.. Even they look good both are very talented actors.
Hrithik roshan is an exceptionally talented actor. He is probably the best along with aamir khan
6
Salman Khan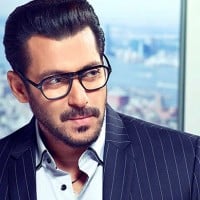 Abdul Rashid Salim Salman Khan, credited as Salman Khan, is an Indian film actor, producer, singer and television personality.
My favorite. Though more of a movie star than an actor. All my favorites have always brought a big part of themselves to their roles.
The man who bron as an King of Entertainment. The biggest actor of Hindi cinema. The most charming actor I have seen.
Adorable, very good actor, with golden Heart...
Your films are so good... I love you
7
Madhuri Dixit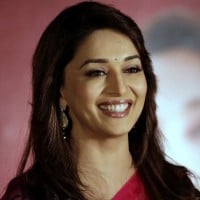 Madhuri Dixit, also known by her married name Madhuri Dixit Nene, is an Indian actress who is known for her work in Hindi cinema.
Madhuri is having magnetic personality She is magical in every way. That is the reason she proves her capability in limited scenes given to her compared to others who cannot prove themselves in the full fledged roles... That's Madhuri!
Madhuri should be in top 3. Shocked to see Sri devi in the list and at the top position
Deserves to be at the top of the list. Most beautiful and talented actor of bollywood industry..
Madhuri is the best actress, she is magic.
8
Priyanka Chopra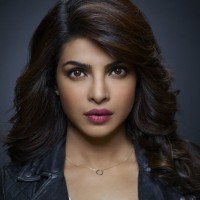 Priyanka Chopra is an Indian actress, model, singer, film producer, philanthropist, and the winner of the Miss World 2000 pageant.
Priyanka is the greatest actress at present... see her performances in Fashion, Saat Khoon Maaf, Barfi and Bajirao Mastani and you'll blow away... She is what we call an "actress"
9
Kajol
Best actress ever!

You and Shahrukh together on screen are so adorable!
You are the most beautiful and is the best actress ever in Bollywood!
She is the best
10
Ranbir Kapoor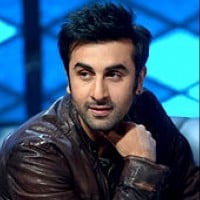 The Contenders
11
Aishwarya Rai
Aishwarya Rai is an Indian actress who was born on 1 November 1973 in Karnataka, India. She was the winner of Miss World 1994 pageant. She has done many successful Bollywood films such as Jeans, Hum Dil De Chuke Sanam, Devdas, Mohabbatein, Dhoom 2, Jodhaa Akbar, and Ae Dil Hai Mushkil. She received numerous awards including 2 Filmfare Awards for her excellent performance.
12
Akshay Kumar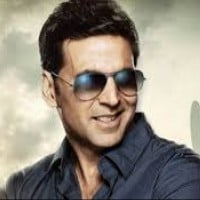 Rajiv Hari Om Bhatia, better known by his stage name 'Akshay Kumar', is a Canadian actor, producer and martial artist who has appeared in over a hundred Hindi films.
Smart gorgeous tall nice body structure and good looks.
Akshay Kumar is a good actor, and a great man.
Will be in top 15...
Just love him
13
Katrina Kaif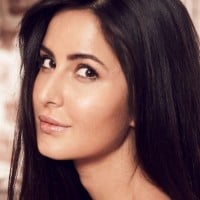 Katrina Kaif is an English actress who works in Hindi films. Despite receiving mixed reviews from critics for her acting prowess, she has established herself in Bollywood and is one of India's highest-paid actresses.
Boo. She is stone - faced and ugly. Her eyes are not expressive, she is not cute also, why the hell do some people find this ugly woman hot? Katrina is born to show off her butt and boobs, and do pornography. She's horrible and talentless. She is bubblous bitch who has no expressions, her personality is very bad. She's too overrated, she's not pretty and Kat, silver scene is not for raggedy and talentless people like you. Worst! Your old screeching voice and stupid shimmies take the beauty off you
14
Deepika Padukone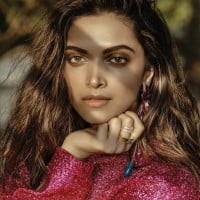 Deepika Padukone is an Indian film actress. She is one of the highest-paid Indian celebrities and is cited in the media as one of the nation's most popular and attractive personalities.
15
Hema Malini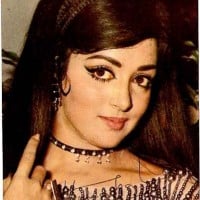 Hema Malini ("Hema Malini Chakravarty") (born 16 October 1948, Ammankudi (Orathanadu), Tamil Nadu, India) is an Indian actress, director, producer, dancer and politician.
Hema Malini is India's 1st female superstar - not Sridevi. Hema's success and beauty is unparalleled. No one can match her in terms of beauty or grace. That's why she will always be known as the eternal Dream Girl.
16
Rani Mukerji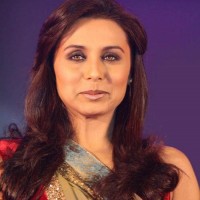 Rani Mukerji is an Indian actress. Through her Bollywood career, she has become one of the most high-profile celebrities in India, winning several awards, including seven Filmfare Awards.
Rani Mukherjee in BLACK proved why is considered on of the best actresses ever... Truly one of our most gifted actresses
17
Dilip Kumar
Do I need to say anything?
Ask any of the person you have voted here.
18
Mithun Chakraborty
The man who made himself. True great& vetaran actor ever Indian cinema has been produced.
First rockstar of indian cinema...
19
Shahid Kapoor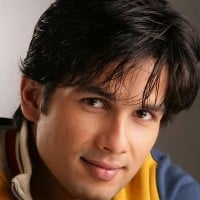 20
John Abraham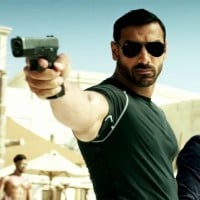 He is a good Hindi actor
He is a good actor
21 Farhan Akhtar
22 Dev Anand
23 Abhishek Bachchan
24
Kareena Kapoor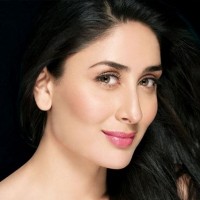 Versatile actress, adds zest to movies...
Beautiful and talented
25
Sunny Deol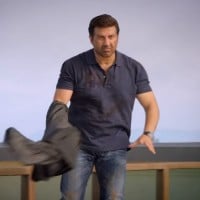 PSearch List