Top 10 Best Irish Actors
Ireland has long been known for its rich cultural heritage, with a legacy of literature, music, and the arts that has captivated audiences around the world. One area where Ireland has truly shone is in the field of acting, producing some of the most talented and celebrated performers in history. From stage to screen, these Irish actors have brought their unique style and charisma to a wide range of roles, captivating audiences with their talent and leaving a lasting impact on the world of entertainment.

In this top ten list, let's explore the best Irish actors of all time, from legends of the golden age of Hollywood to modern-day stars who continue to dazzle audiences with their incredible performances. These actors have not only made a name for themselves in Ireland, but have also left an indelible mark on the international stage, demonstrating the enduring appeal and influence of Irish talent.

The Top Ten

1 Jonathan Rhys Myers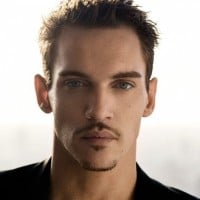 He is just The Genius! Jonny is the only actor in the world, who has such a powerful gift of reincarnation! Thank you, Ireland, for Jonathan! Sorry for terrible English, from Moscow with love)
2
Liam Neeson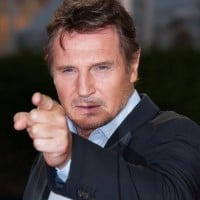 Liam John Neeson, OBE is an actor from Northern Ireland. In 1976, he joined the Lyric Players' Theatre in Belfast for two years. He then acted in the Arthurian film, Excalibur.
Liam Neeson needs some serious recognition. He's such an epic person. Such an epic actor. Taken is epic. Schindlers List Eis epic. Batman is epic. This guy is just epic. Epic
Very underrated actor! cannot forget Schindler's List and his recent Taken! Truly entertaining to watch!
Vote for him... or he WILL find you.
Liam Neeson is amazing.
3
Pierce Brosnan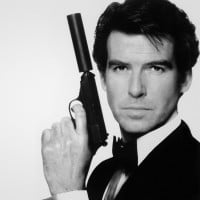 Pierce Brendan Brosnan is an Irish actor and film producer who after leaving comprehensive school at age 16, began training in commercial illustration.
4
Colin Farrell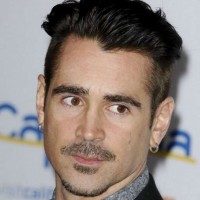 Colin James Farrell is an Irish actor. A leading man in blockbusters and independent films since the 2000s, he has received various awards and nominations, including two Golden Globe Awards and a nomination for an Academy Award.
5
Cillian Murphy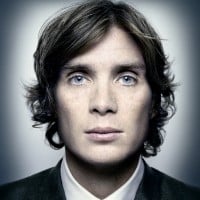 Cillian Murphy is an Irish actor of stage and screen. Since making his debut in his home country in the late 1990s, Murphy has also become a presence in British and American cinemas noted by critics for his performances in a wide range of roles.
Don't even get me started. He's a brilliant, underrated actor. He can disappear into a role and wow you. A transvestite, split personality, zombie killer, psychotic doctor, terrorist (Red Eye), a scientist, a film-noir buff, an illusionist or whatever in Red Lights. I also love that he isn't HOLLYWOOD! You don't see scandals about him in the news and he keeps his personal life very separate. When asked about his family, he ignores and doesn't say a damn thing. He plays truly, dynamic characters and no one else could play them except for him.
I love Cillian Murphy, 28 days later, sunshine, batman begins, their all great movies. I love it how he goes for the more complicated roles and not the really simple roles. He has stared in a lot of American films but manages to maintain his Irish accent because I loved that kind of accent.
He's so underrated! One of my favorites
6 Gabriel Byrne
7
Colin Morgan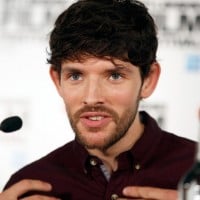 He is my favorite actor and he is the BEST. Though I'm interested in acting I'm gonna be a doctor but he was; is and always will be my idol I talk so much about. For once in a lifetime if I'd get to meet him, that's all I ever need. I adore him a lot I hope you guys do so too! He's so cute, handsome, hot, sexy and I love him. He's also really mesmerizing. And he's actually, honestly a great guy. He has a great personality. He's kind, caring, brave, lovely and he's all the positive words I can think of. I'm really looking forward to meet him one day. He's really sweet too. His eyes sooo hot. Many people like those rough tough save the world kinda men but this guy is really more, more cool than that. Don't anybody try to blame him alright? Cause he have magic [LOL] Just kidding!

I just wanted to request you all something, please VOTE THIS NICE PERSON TO COME TO THE TOP 10!

I can praise him all day but I think I'll stop now. At last I just wish Cols forever lasting peace ...more
8
Stephen Rea
I was torn apart between Byrne and Rea, because I adore both. They have that certain something, I don't know what it is. Obviously being Spanish I find their Irishness incredibly atracctive, but there's something more.

They're both extraordinary actors, they're acting monsters. But this time I'm going to give my point to Stephen because I think he is less known and he deserves better.
9
Colin O'Donoghue
He's the best actor!
10 Stuart Townsend
The Contenders
11
Chris O'Dowd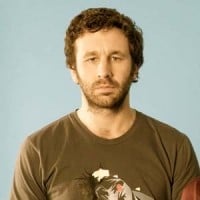 12 Ciaran Hinds
13
Richard Harris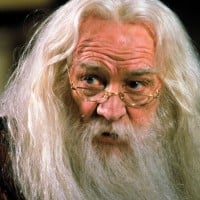 Richard Harris was a British television writer, most active from the early 1960s to the mid-1990s. He writes primarily for the crime and detective genres, having contributed episodes of series like The Avengers, The Saint, The Sweeney, Armchair Mystery Theatre, and Target.
14
Brendan Gleeson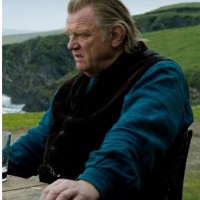 He's good in every film
15 Niall MacGinnis
16
Jamie Dornan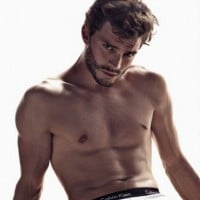 James Dornan (born 1 May 1982) is an actor, model, and musician from Northern Ireland. He played Sheriff Graham Humbert in the ABC series Once Upon a Time (2011–2013), and serial killer Paul Spector in the BBC Two and RTÉ One crime drama series The Fall (2013–2016), the latter of which won him ...read more.
17
Daniel Day Lewis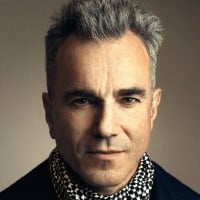 Sir Daniel Michael Blake Day-Lewis is an English actor. He holds both British and Irish citizenship. He has won 3 Academy Awards for Best Actor for My Left Foot, There Will be Blood, and Lincoln.
18 Paul Mescal
19 Barry Keoghan
20
Kenneth Brannagh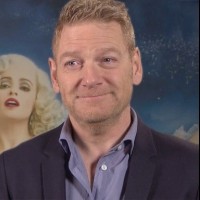 21 Colm Meaney
22 Mick Lally
23
Patrick Bergin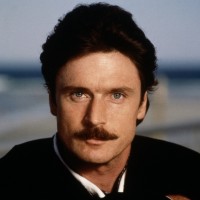 Patrick Connolly Bergin (born February 4, 1951) is an Irish actor. His film appearances include Mountains of the Moon, Sleeping with the Enemy, Patriot Games, Map of the Human Heart, Lawnmower Man 2: Beyond Cyberspace, Eye of the Beholder and Ella Enchanted among many others.
24
Peter O'Toole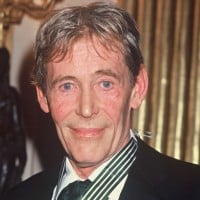 Peter James O'Toole was a British stage and film actor of Irish descent. He attended the Royal Academy of Dramatic Art and began working in the theatre, gaining recognition as a Shakespearean actor at the Bristol Old Vic and with the English Stage Company before making his film debut in 1959.
25
Michael Gambon
Sir Michael John Gambon is an Irish-born English actor who has worked in theatre, television and film.
PSearch List