Top 10 Best Indian Actors and Actresses
The Top Ten
1
Shahrukh Khan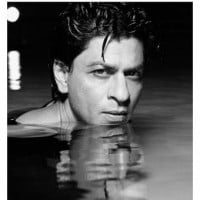 Shah Rukh Khan, also known as SRK, is an Indian film actor, producer, and television personality. Referred to in the media as the "Badshah of Bollywood", "King of Bollywood", "King Khan", he has appeared in more than 80 Bollywood films, and earned numerous accolades, including 14 Filmfare Awards.
This man has won 13 out of 14 Filmfare awards. He is one of the world's best actors. Billions around the world know and love him. We have huge respect for him because he is humble, polite, and kind. We admire his great works that he has done in the past. People follow his footsteps to be a better actor. If he acted in Hollywood instead of Bollywood, he would have won numerous awards by now. We love you, King Khan.
He is the best because he is the face of India. The world knows the Indian Movie Industry equals SRK. By the way, who is Sanaya Irani? Why is she in the top 10? She is not fit to come in the top 100,000 list. Thank God the South Indian RAVAN's didn't vote much here. Otherwise, their ugly actors would fill this list. Still, many voted. It's really funny to see Vijay got a higher rank than Akshay Kumar. He is not fit to carry even Akshay's shoes.
SRK can't be compared with anyone. He is the best based on his self-made personality, brand endorsement, popularity abroad, consistency, status as an icon of romance, longest-running films, wealth, and the most number of hits. According to many surveys, he is always declared the number 1 Bollywood actor. Yes, I also agree that sometimes he can't do proper justice to a role in movies.
I think that's why the name King Khan has been given. It's only because he is always supposed to be in the number 1 position.
2
Sanaya Irani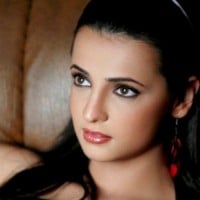 Sanaya Irani is an Indian model-turned-actress. Her first major role was in the Indian youth show Miley Jab Hum Tum.
Although she belongs to the Indian drama industry, her expressions, actions, and everything become their best and most memorable when she performs.
Expressions, smile, anger, moves, and now dance are all listed under her skills. She is the most beautiful, gorgeous, and humble Indian actress who has her own place in the viewers' hearts and minds.
She's the best when it comes to what she does. Her acting, her dancing, and every performance are so versatile. Sanaya Irani totally deserves to be on this list.
Sanaya Irani is the best Indian TV actress. She is amazing and deserves to be an international actress.
3
Vijay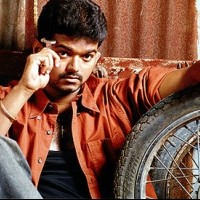 Joseph Vijay, better known mononymously as Vijay, is an Indian film actor and playback singer who works in Tamil cinema and his films dubbed into Telugu, Hindi, Malayalam and Mandarin Chinese. He is one of the highest paid actors in Tamil cinema.
Vijay is the man of simplicity and has a large fan base in all parts of India. He has excellent records under his belt and has the power to change politics in Tamil Nadu. He is a good and excellent actor.
He is a very good hero in India. He is the best hero in Tamil film. He helps everyone and also has a six-pack, like Aamir Khan. He has many fans around the world.
Vijay is a good hero in India. He has many fans in India, and I am also one of them. He is a good singer and dancer, and I like his songs. He is a good actor.
Vijay is one of the actors in the world who is loved by fans and family, similar to how he is loved in his own state. He is often called The Adopted Child of Kerala in Kerala.
4
Aamir Khan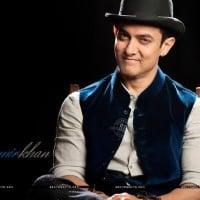 Aamir Khan is an Indian film actor, filmmaker and television talk-show host. Through his thirty-year career in Hindi films, Khan has established himself as one of the most popular and influential actors of Indian cinema.
He is really able to portray his roles well. His acting skills are natural. When you see him on the screen, you forget that he is just an actor. You think that the character is real, and that you are part of the movie.
Aamir Khan is 4th... Impossible... He should be second... Aamir Khan is just great... Wait a minute... Is this because he doesn't accept any awards? No, then he wouldn't be in the top ten list if it were like that. Aamir is the best, after Shahrukh Khan. His movies are marvelous. This guy, and his acting in Dhoom 3, his eyes and body... Oh my, I love him!
Mr. Perfect for me, the best ever. For me, the best movies in Bollywood have to be about quality, not quantity, unlike other actors. Cheers, and in addition to that, he's the only Indian actor starring in 4 movies that are listed in the top 250 best movies ever on IMDb.
He is not only a great actor but also a wonderful example of a person who can adapt to any situation. Good looks do not make an actor. It's the way he acts that counts.
5
Hrithik Roshan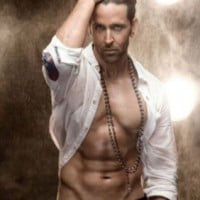 I am a woman of color who was born and lives in the US, specifically in Los Angeles, California. I have loved Bollywood films since the early '80s and wish I had been introduced earlier. Hrithik Roshan is by far my favorite. He seems to be a beautiful man inwardly as well.

He reminds me of comments people used to make about American actor Johnny Depp in his younger days. I could watch Hrithik act, dance, smile, read the phone book, sleep - you name it! I would love to see him burst onto the Hollywood scene. He would make all the Brad Pitts run and hide. Be still my heart!
Who is the best dancer in Bollywood? Only one: the greatest personality, Mr. Hrithik Roshan.

Who is the multi-talented No. 1 actor in Bollywood? Only one: the greatest personality, Mr. Hrithik Roshan.

Who is the best personality in Bollywood? Only one: the greatest personality, Mr. Hrithik Roshan.

Who is the very, very fit actor in Bollywood? Only one: the greatest personality, Mr. Hrithik Roshan.

Which Bollywood actor has a glamorous and sexy body? Only one: the greatest personality, Mr. Hrithik Roshan.
Well, we have all sorts of actors in today's industry, and without a doubt, all of them have proved themselves. Today's world demands versatility and perfection. Some people join this industry with very little skill, but over the years, they develop themselves and establish a strong foothold. When it comes to Hrithik Roshan, I don't need to give a second thought in voting him the best actor. Yes, I agree that he has not done an adequate number of films compared to the length of his career, and many of his films did not do well at the box office... BUT THIS IS EXACTLY WHAT PROVES HIS WORTH. Despite many unsuccessful projects (and very few projects, as it is), he has successfully created a permanent mark in the industry! He is a complete powerhouse... looks, acting skills, dance, dialogue delivery, voice... oh my God... there's hardly anyone who can compete with him! To top it all off, our Mr. Perfectionist has a very impressive charisma! No matter how long it takes for him to appear on ...more
Actors with high potential for doing a variety of roles unlike others in Bollywood exist, and they offer a complete entertainment package. If it's a Hrithik film, we can go and watch without thinking.
6
Salman Khan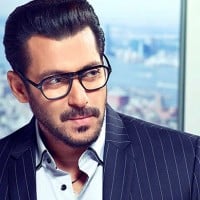 Abdul Rashid Salim Salman Khan, credited as Salman Khan, is an Indian film actor, producer, singer and television personality.
More than an actor, he is the best person.
The icon of acting, the king of heat, and the bhai of entertainment. He's the only one in the world who became popular in every genre: comedy, romance, action, thriller, drama, political, emotions, lover boy, cop, musical, documentary, family, etc.

He's been ruling the industry for 26 years. He's the man with a golden heart and the biggest movie megastar we have. He is the best.
I have seen all of your movies, and I love your six-pack. I love your style, and I love your movies. You are the best actor in the world, and I will see the first show of the Mental movie. I love you, Salman Khan. You are the best. My name is Gautam Agrawal.
You are my favorite actor.

You have style and the best six-pack.

I love all of your movies.
7
Rajinikanth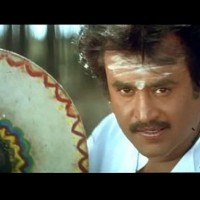 Shivaji Rao Gaekwad better known by his stage name Rajinikanth (born 12 December 1950) is an Indian Tamil film actor and is considered as Super Star of Kollywood after M. G. Ramachandran. After earning ₹26 crore (equivalent to ₹55 crore or US$8.2 million in 2016) for his role in Sivaji (2007), he was the highest paid actor in Asia after Jackie Chan at the time. The Government of India has honoured him with the Padma Bhushan in 2000 and the Padma Vibhushan in 2016 for his contributions to the arts. At the 45th International Film Festival of India (2014), he was conferred with the "Centenary Award for Indian Film Personality of the Year". Rajinikanth has won six Tamil Nadu State Film Awards—four ...read more.
He has a lot of fans all over the world. He is popular for his style and simplicity. In other countries, people know our state because of our style king, Rajini. No one can beat him.
He's really talented at acting and everyone favors him. Even Shah Rukh Khan likes him. He made a song called Lungi Dance in Chennai Express!
Superstar Rajinikanth and Anushka Shetty are a super couple in the upcoming movie, Lingga. The world loves them.
Rajini is always a superstar in the world. No one can compare to him. He is the mass of world cinema.
8
Mohan Lal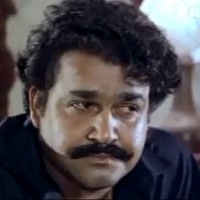 Mohanlal Viswanathan Nair (born 21 May 1960), better known as Mohanlal (and affectionately by fans as "Lalettan"), is an Indian actor best known for his work in Malayalam films. Film critics, contemporaries, and other experts consider him as one of the greatest actors in Indian cinema for his versatile and natural acting. Widely regarded as a cultural icon, he also holds a matinee idol status in the popular culture of the Indian state of Kerala.
Mohanlal is the University of Acting. He is the greatest actor that Indian Cinema has ever seen. Besides, he is so simple and kind towards his co-actors as well as his fans. He also respects other legends of Indian Cinema. He always tries to maintain friendship with other actors. The man is a legend.
Oh man, what can we say about this talented actor? He is the best in the Indian film industry. No one can compare to his flexibility and his variety of acting skills, including comedy.
Mohanlal is the best actor of all time. He is the most natural actor I have ever seen. He is so flexible and can handle any type of role with ease: serious, comedy, tragedy, action, drama, hero, romance, and even as a villain.
Most flexible actor. We feel the beauty in his unique acting style. No words. Kamal is only the best in his brilliance in filmmaking, not as an actor. Sorry guys, that's the fact. Please do watch his movies. Must, must, must.
9
Kamal Haasan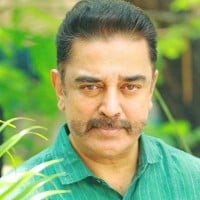 Parthasarathy better known by his stage name "Kamal Haasan" (born on 7 November 1954) is an Indian Tamil Film Actor, Screenwriter, Director, Producer, Playback singer, Choreographer, Lyricist, Philanthropist, Dancer and a Politician. He was born to D. Srinivasa Iyengar, (who was a Lawyer & Freedom Fighter) and Rajalakshmi (who was a Housewife) in Paramakudi, Ramanathapuram, Tamilnadu. He also worked in Telugu, Hindi, Malayalam, Kannada, and Bengali films. He has won 4 National Film Awards and 19 Filmfare Awards, Kalaimamani award in 1984; the Padma Shri in 1990; the Padma Bhushan in 2014 and the Ordre des Arts et des Lettres (Chevalier) in 2016. "Makkal Needhi Maiam" is Kamal's Political Party ...read more.
Really, it's foolish to compare other Indian actors with Kamal Hassan, who is a living film encyclopedia, legend, 100% devoted, and a model actor for other actors in Indian cinema.
I wonder why he is not in the top 2! This seems to be a list of favorite actors, not the best ones.
I feel very bad to see Kamal sir in the 10th position. He must be in 1st position. 1. Kamal 2. Mohanlal 3. Amir Khan 4. Amitabh 5. Mammootty
He is a versatile actor - director, dialogue writer, lyricist, dance master, producer.
10
Amitabh Bachchan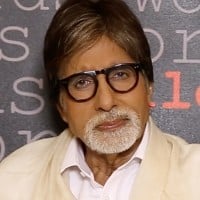 Amitabh Harivansh Bachchan is an Indian film actor. He first gained popularity in the early 1970s for movies like Zanjeer and Deewar, and was dubbed India's first "angry young man" for his on-screen roles in Bollywood.
The Millennium Star - Amitabh Bachchan is the best actor in Bollywood. He can act in any kind of role provided to him. Most other actors need comedians to act out comic roles and entertain the audience, but Mr. Bachchan does it himself in most of his movies. One role played by him that I can never forget is the scene in which he talks to himself in front of a mirror. Another memorable scene is when he acts like a mirror in a window with Prem Chopra.
The best actor of all time. Simply, he is the number 1 actor. Everything the Indian film industry is today has a lot to do with the great contribution of this genius. The most versatile actor of all time. As one Italian film director said, He is not an actor but an industry.
He is the unbeatable king! He has to be number 1. All the other actors are great, but they cannot be compared to him because he is simply the best!
He's the best actor with noble aims, goals, and intentions. He is a role model for many.
The Contenders
11
Pawan Kalyan
Pawan deserves this spot. In fact, I personally recommend him a little higher than this. He is the only actor with the best openings in the Telugu film industry, even if the movie is a flop.
When a movie featuring a big hero is released in Tollywood, many people ask how the film is. However, if it's a movie starring PA1 KALYAN, people think about the stampede that could take place in AP theaters. It is the peak of the charisma that the power star has.
He is the most desired actor in India. His movie openings are at a peak, whether they are hits or flops.
He is the one and only star without speaking of any records and collections. But only his movies will speak, setting all-time industry records.
12
Mahesh Babu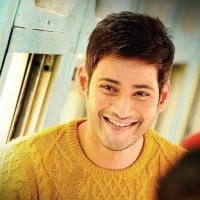 Mahesh Babu is an Indian actor, producer, media personality, and philanthropist known for his works in Telugu cinema.
Youngster's icon. Legend in the making. Down to earth. An absolute superstar in his stardom. It's Mahesh all the way!
Mahesh Babu is hot, and his pairing with Samantha is the best in the Tollywood industry. His skin tone is lovely.
Now, he is the young superstar of Indian cinema.
I think you are the best with your dances!
13
Suriya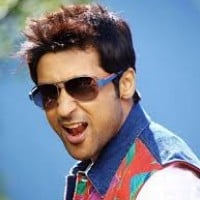 Saravanan Sivakumar, better known by his stage name Suriya, is an Indian film actor, producer and television presenter, who is currently working in the Tamil film industry.
Suriya deserves to be in the top ten. He is superb!
You are really the best, Mr. Surya.
He is the handsome king in Kollywood. He is called the Indian Romeo. He is still a roaring lion (Singam).
He is always adopting different styles, and most of his films have different stories.
14
Shahid Kapoor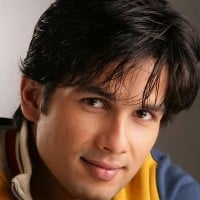 I think he is the best actor in the Indian movie industry. He is so sexy, the hottest, and a dream man. He is the best dancer in Bollywood. All of his Shanatics love him.
Shahid Kapoor is a cute and naughty guy. He has a nice personality. I like Shahid Kapoor very much and want to meet him.
Amazing! Amazing! AMAZING. He is the best. So cute, and his dance is just out of this world.
He is the best actor and dancer in the world. He is my favorite actor. He is so cute and handsome.
15
Akshay Kumar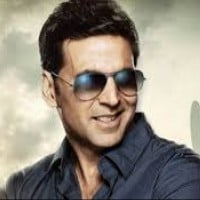 Rajiv Hari Om Bhatia, better known by his stage name 'Akshay Kumar', is a Canadian actor, producer and martial artist who has appeared in over a hundred Hindi films.
Akshay Kumar is a real action hero compared to all other heroes. He is a good chef in Bollywood as well. He has a black belt in martial arts. He is one of the best comedians in the heroes category. His stunt work in Bollywood is also commendable, as well as his acting. He deserves the position of rank one in the industry.
He is the best ever. No words to describe him. He is truly the king of Bollywood and deserves the number one spot on this list.
Your rating is bogus. Akshay Kumar has more fans than SRK and Salman. So change your rating first.
He should be first because he deserves it.
16
Katrina Kaif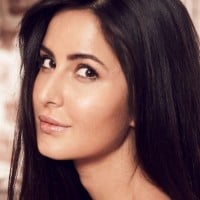 Katrina Kaif is an English actress who works in Hindi films. Despite receiving mixed reviews from critics for her acting prowess, she has established herself in Bollywood and is one of India's highest-paid actresses.
Katrina is a very good actress, and she was really good in the movies "Jab Tak Hai Jaan" and "Ek Tha Tiger." Even though she annoyed me in "Ek Tha Tiger," she was still really good.
She can't act, can't speak Hindi, and is just extremely annoying. It's obvious people only like her because she's pretty.
I've never seen such a hottie in Indian movie history. She looks damn hot in all her movies. I like her assets. So hot, Katty.
She is a super, excellent model. She is a bomb, and she is so sexy in all her movies.
17
Sivakarthikeyan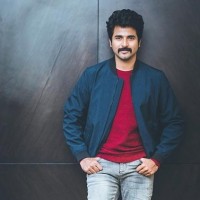 Sivakarthikeyan is an Indian actor, comedian, playback singer, producer and lyricist who works in Tamil films.
I really love him. He has superb looks and is a boss at choosing movies.
Your movie is very super, and your comedy is very, very super. I like you.
Not suitable for action movies, but he is a legend in comedy and humor.
18 Keerthi Suresh
19
Vikram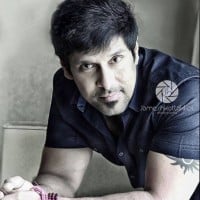 Vikram is an Indian film actor who predominantly appears in Tamil language films and has won six Filmfare Awards as well as one National Film Award and Tamil Nadu State Film Award amongst other recognitions and was awarded an Honorary Doctorate by the People's University of Milan in May 2011.
He is the best actor after Kamal.
For others, doing movies is just a job, but for him, he treats it like his life.
20
Deepika Padukone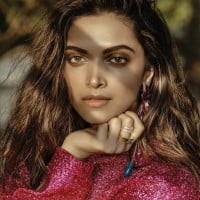 Deepika Padukone is an Indian film actress. She is one of the highest-paid Indian celebrities and is cited in the media as one of the nation's most popular and attractive personalities.
Deepika has shown so much growth as an actor! From Om Shanti Om to Cocktail/Yeh Jawani, she has shown an unbelievable amount of improvement. Remember, she is only a few films old and has a long way to go. She is a natural beauty with large expressive eyes, a stunning dimpled smile, dusky caramel skin, flawless hair, and a body worth dying for. She seems down-to-earth and real, unlike so many other plastic, talentless Bollywood actresses (if I can even call them that). Beauty and looks can only take you so far. Once that starts fading, only talent will help you survive in the industry, which Deepika definitely has. Best of luck, Deepika! I am sure you have a wonderful career ahead of you. Lots of love.
She so hot beautiful sexy and I I'm a big of of her since I was small she is my favorite actress in industry and there's no doubt in it that she will continue to be my favorite her name in my favorite list comes at they top... Besides her beauty she is such an excellent actress her work in film is always admirable... she fits in any role given to her I think that if she would not be their in Bollywood, the Bollywood would not be at the place at which it is now I think that she is the best and best actress in the world I could not expressing my complete feeling about her Ultimately she is too Good... she is best and best. I just love her and would continue to love and appreciate her in all her work
She is one of the best actresses of all time and will be because she is cute, smart, wears good clothes, gives her best, and looks good with any actor. I think she should be number one. Deep down, everyone loves her!
She is a gift to the Indian film industry. She is extremely beautiful, sexy, and hot. Her smile is worth a million dollars. She has proved her mettle in acting through movies like Om Shanti Om, Love Aaj Kal, Cocktail, YJHD, KCK, and many more. She is super awesome.
21
Ajith Kumar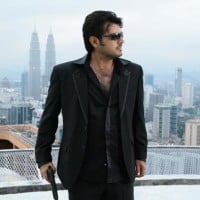 Ajith Kumar (born 1 May 1971) is an Indian film actor best known for his work in Tamil cinema. He is one of the most successful actor in Tamil Cinema. In addition to his acting, Ajith Kumar in a sabbatical, participated in the 2004 British Formula 3 season as a Formula Two racing driver and was ranked the third best motor car driver in India at his peak. In 2014, Ajith was listed in Forbes India's Top 100 Celebrities.
I said he is not the best actor, but he is an honest, best, and real hero in real life. So, I truly, madly like Ajith. He doesn't rely on media support. Only fan support matters to him. I am proud to be an Ajith fan. Thank you, guys.
Ajith is an awesome actor. Only dance is not enough to become a favorite hero. Good acting is also needed. I said Ajith should be in the top 5.
My name is Bhuvaneshwari (Roja). I am the biggest fan of Ajith. My lifetime ambition is to see Ajith at least once. You are the best mankind. You are so down to earth. I like your humbleness. I am studying in SKP Engineering College and live in Tiruvannamalai.
More than a hero, more than an actor, more than a simple man, HE IS AJITH.
22
Priyanka Chopra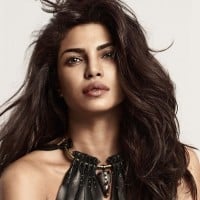 Priyanka Chopra is an Indian actress, model, singer, film producer, philanthropist, and the winner of the Miss World 2000 pageant.
Oh my God, I can't believe this. Priyanka Chopra is at number 20 and Katrina Kaif is at number 10? Those of you who've voted for losers and bimbos like Katrina and Deepika should start watching meaningful cinema and start appreciating real talent like Priyanka. Please stop judging talent on the basis of sex appeal.
Priyanka Chopra should be the best female actress because she is impeccably the best. She is multi-talented, energetic, and enthusiastic in what she does. To me, she is better than all the female actresses listed above. She is totally adorable. I die. I pray to meet her. She is my best.
She is super talented. She can perform any role given to her. And she's a complete rock star. Her new album is totally amazing. She is an all-rounder. The best!
Priyanka Chopra is so hot I am going to kiss her marry her I am going to see a lot of stuff. From your future husband
23
Madhuri Dixit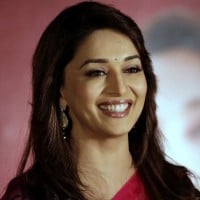 Madhuri Dixit, also known by her married name Madhuri Dixit Nene, is an Indian actress who is known for her work in Hindi cinema.
Madhuri Dixit is the most complete, versatile, and talented actress ever in the Bollywood industry. She is the only actress who is known as the 'Female Amitabh Bachchan'.
Madhuri doesn't need a hero for box office pull. She is truly the best actress the industry has ever had. Nobody matches up to her in dancing and acting. Truly a living legend!
No doubt, it's Madhuri Dixit and only Madhuri Dixit. Of all time, no one can beat her. Her grace, style, dancing, and acting are incomparable.
Madhuri is the greatest and the best legendary actress. No one in Bollywood can reach that level of stardom, and what Madhuri has achieved, nobody else can.
24
N. T. Rama Rao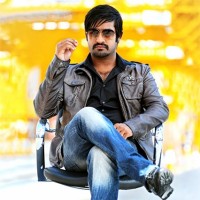 Nandhamuri Taraka Rama Rao was born on 20 May, 1983. He is an Indian actor in the Telugu film industry. His nicknames include "Young Tiger" and "Tollywood Thalaiva".
Stupid poll. Even after 100 years, SR NTR will be number one because no one can portray such characters. He is a legendary actor turned politician. Hats off.
NTR - daredevil on the screen, deity in human hearts, family member of the poor. East or west, NTR is the best.
Till today, he is the number one star in India. Please do not compare any star with this legend.
NTR is a boon to the Telugu film industry. In the world, no one can equal NTR in mythological casting. NTR is Nabootho Na Bavishyath. Such a person has never existed in the past and will never exist in the future.
25
Chiranjeevi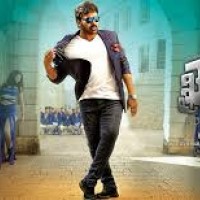 He is one of the greatest actors, and I place him in the top 5 of the best Indian actors list.
Megastar Chiranjeevi...hey, hey, hey!
No words. Only Megastar.
Anyya, we love you. You are the best person. Win or lose, we are with you.
PSearch List