Best Superhero Movie Actors
The Top Ten
1
Robert Downey Jr. (Iron Man)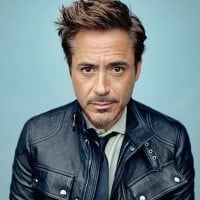 Robert John Downey Jr. (born April 4, 1965) is an American actor and producer. His career has included critical and popular success in his youth, followed by a period of substance abuse and legal troubles, and a resurgence of commercial success in middle age.
(I know I already posted this on another survey, but I feel it needs to be heard by all) RDJ deserves to be higher Batman. I know Batman is Batman, but I feel he is overrated. Sorry fanboys, attack me as you please. Anyway, without RDJ's stellar performance in Iron Man as everybody's favorite genius, billionaire, playboy, philanthropist, we would have WAY less superhero movies, which would suck for a superhero geek like myself. Believe it or not, Iron Man was originally an obscure character. He was better known than Star-Lord, but was definitely not popular. RDJ changed all that with his flawless performances as Iron Man and (in a sense) created a new popular genre. So thank you, RDJ. Not only do I love everything about you, I am grateful for your talent.
Are you kidding? Just because the movies were incredible doesn't mean Christian Bale's acting was. I mean, it was still good, but nothing there was too hard or new or unique.
Robert Downey jr, on the other hand, fits into the role of Tony Stark like a glove. Little things like face twitches, awkward pauses, smart-ass comebacks and sarcastic remarks make him the ultimate portrayal of Iron Man. I don' think any one ever, past, present or future can match up to this
2
Christian Bale (Batman)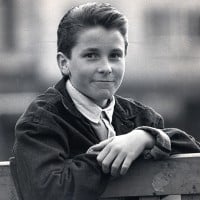 Christian Charles Philip Bale (born 30 January 1974) is an English actor. Known for his versatility and physical transformations for his roles, he has been a leading man in films of several genres. He has received various accolades, including an Academy Award and two Golden Globe Awards. Forbes magazine ranked him as one of the highest-paid actors in 2014... read more
Did a fantastic job showing both sides of the character. Took Batman and superheros to a new level that no one is able to touch.
Christian Bale is the best batman of our time. He has an epic voice and a strong play. Epic.
The best actor. His action is in peaks in the dark knight trilogy. No one can replace him in the role of batman
3
Hugh Jackman (Wolverine)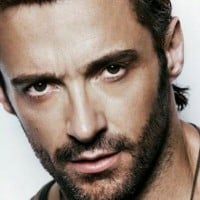 Hugh Michael Jackman (born October 12, 1968) is an Australian actor, producer and musician. Jackman has won international recognition for his roles in major films, notably as superhero, period, and romance characters.
Really, people? Christian Bale at #1? He was average at best. I can play Batman better than he did. No I can't, that's a lie, but Michael Keaton definitely beat him in batman. I was almost tempted to go for Robert Downey Jr, But I like X-Men days of Future Past better than Iron man, sue me. Hugh Jackman as wolverine is in maybe top ten casting choices of all time, right alongside Heath Ledger as the Joker and JK Simmons as J Jonah Jameson (Tom Hanks as Forrest Gump probably tops that list, though). I can't put my thoughts into words without spoiling any of the movies, so if you haven't already, go buy them.
Hugh jackman is really looks like a real life wolverine this character is preety cool no one can act as wolverine accept jackman even batman can be acted by christian bale, keaton etc. This wolverine only suitable for jackman. He gives us the exact comic wolverine action in movies
4
Tobey Maguire (Spider-Man)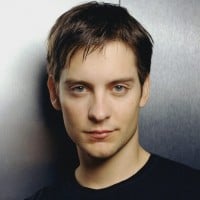 Tobias Vincent "Tobey" Maguire is an American actor and film producer who gained recognition for his film roles in Pleasantville, The Cider House Rules, Wonder Boys, Spider-Man, Seabiscuit, Spider-Man 2, The Good German, Spider-Man 3, Brothers, and The Great Gatsby. He was nominated for the Screen Actors Guild and Golden Globe Awards and received two Saturn Awards, including one for Best Actor. Newer films he's been in include Pawn's Sacrifice, The Boss Baby, The 5th Wave, and Spider-Man No Way Home.
His my childhood hero, he will always be that spider-man, yet his performance may be kind of different to the character in comic series but I don't give a f, I watched him as I grew up, he stopped the train in Spider-man 2, I could not hold my tears even as a child.

His Spider-man and Christian Bale's batman will always be my favorite superhero of all time.
He is just amazing. Wow.
5
Chris Hemsworth (Thor)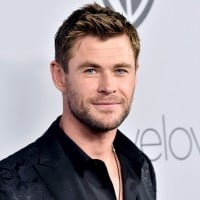 Chris Hemsworth is an Australian actor. He is best known for his roles as Kim Hyde in the Australian TV series Home and Away and as Thor in the Marvel Cinematic Universe films Thor, The Avengers, Thor: The Dark World, Avengers: Age of Ultron Thor: Ragnarok, Avengers: Infinity War and Avengers: Endgame.
He always does what it takes to look like his character. My family loves him and that is why you should vote for Chris Hesmworth!
He as an the exact body language of Thor. Like Robert Downey Jr. No one can play the role of Thor than Chris hemsworth.myfavourite superhero is also Thor.
Because I like thor
6
Chris Evans (Captain America)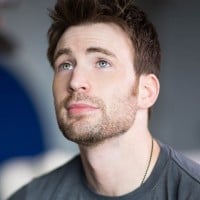 Christopher Robert Evans is an American actor. Evans is best known for his superhero roles as the Marvel Comics characters Captain America in the Marvel Cinematic Universe and the Human Torch in Fantastic Four.
Chris Evans played Captain America so well. Cap would be a really hard person to play. Because his morals (and Peggy) are most important to him. Also he is an old man so playing a character would be so hard and no one could have done a better job than Chris Evans
Chris Evans is the best because he plays Captain America AND The Human Torch. Also Captain America is the best superhero.
He is Captain America! He should be number 1!
7
Christopher Reeve (Superman)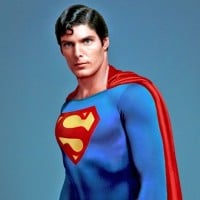 Christopher D'Olier Reeve was an American actor who played DC comic book superhero Superman, beginning with the acclaimed Superman, for which he won a BAFTA Award.
Christopher Reeve is The King of Kings of Super Hero Movie Portrayals of All Time! And Christopher Reeve is The King of Kings of Superman Portrayals of All Time! He should be at number 1 here not Robert Downey Jr.
The only person who perfectly presented Superman. Lots of these other actors are great, but Reeve really embodied who he was acting as.
Chris sorpases every one on this list hands down he is the best actor ever! '!
8
Ryan Reynolds (Deadpool)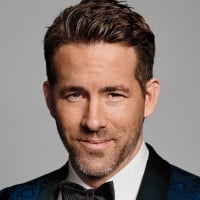 Ryan Rodney Reynolds is a Canadian actor and producer. He portrayed Michael Bergen on the ABC sitcom Two Guys and a Girl, Billy Simpson in the YTV Canadian teen soap opera Hillside, as well as Marvel Comics characters Hannibal King in Blade: Trinity, Wade Wilson / Weapon XI in X-Men Origins: Wolverine, and the title character in Deadpool.
Hate me as you wish, but I LOVE Green Lantern. I know the movie was bad, but I didn't mind his performance. I am voting for him because I feel this movie was needlessly hated on. And we can't forget about his awesome powers, right?
Straight badass. Born to play this role.
Funny, Badass, And Bloody Amazing what else can you ask for, and he is Deadpool
9
Heath Ledger (Joker)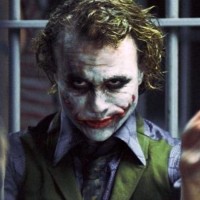 Heath Andrew Ledger was an Australian actor and director. After performing roles in Australian television and film during the 1990s, Ledger left for the United States in 1998 to develop his film career.
10
Michael Keaton (Batman)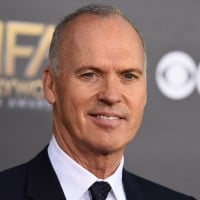 Michael John Douglas (born September 5, 1951), professionally known as Michael Keaton, is an American actor. He is best known for portraying the DC Comics superhero Bruce Wayne / Batman in the films Batman (1989) and Batman Returns (1992), and is set to reprise the role in the DC Extended Universe (DCEU) films The Flash (2023) and Batgirl. Keaton is also known for his work as Jack Butler in Mr. Mom (1983), Betelgeuse in Beetlejuice (1988), and Adrian Toomes / Vulture in Spider-Man: Homecoming (2017) and Morbius (2022). ...read more.
Best actor and batman of his time.
The Contenders
11
Samuel L. Jackson (Nick Fury)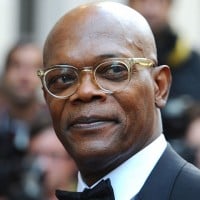 Samuel Leroy Jackson is an American actor and film producer. He achieved prominence and critical acclaim in the early 1990s with films such as Jungle Fever, Patriot Games, Amos & Andrew, True Romance, Jurassic Park and his collaborations with director Quentin Tarantino including Pulp Fiction, Jackie Brown, Django Unchained & The Hateful Eight.
(Again, I posted this on another list, but whatever, people need to hear it) He is THE Nick Fury. They redesigned him as black, and based his appearance of of Samuel Jackson. That ALONE is cool enough to get him in the top 5. He is older, but he can fight the villains just as well as the Avengers. He created and assembled the Avengers Initative. How much more evidence do I need? Come on people! Vote for Samuel. He should be at least higher than Chris Hemsworth (people probably voted for him thanks to looks)
Nick fury we would not have the avengers with out Samuel L. Jackson
12
Mark Ruffalo (Hulk)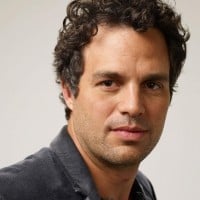 Mark Alan Ruffalo is an American actor, producer, and political activist who made his screen debut in an episode of CBS Summer Playhouse, followed by minor film roles.
13
Edward Norton (Hulk)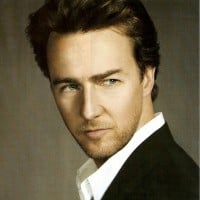 Edward Harrison Norton is an American actor, filmmaker and activist. He has been nominated for three Academy Awards for his work in the films Primal Fear, American History X and Birdman.
14
Tom Holland (Spider-Man)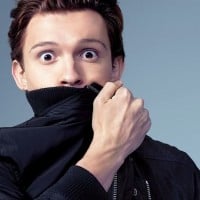 Thomas Stanley "Tom" Holland is an English actor and dancer. Holland is known for playing Spider-Man in the Marvel Cinematic Universe and starring in the 2012 film The Impossible. He started his career in 2008 when he played the lead role named Billy Elliot in Billy Elliot The Musical on Broadway in the Victoria Palace Theater, London, England.
Why is he even here? He's good but not awesome though he doesn't actually look25 in his spidey movies like tobey
Because he is so amazing and hot and is a great actor I love him so much
He is amazingly fit
15
Scarlett Johansson (Black Widow)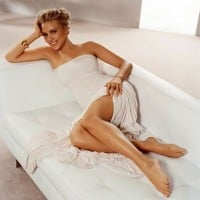 Scarlett Johansson (born November 22, 1984) is an American actress, model, and singer. She made her film debut in North.

Johansson is considered one of Hollywood's modern sex symbols, and has frequently appeared in published lists of the sexiest women in the world. As of February 2017, she is the highest-grossing actress of all time in North America, with her films making over $3.6 billion.

She... read more
The best female actress
16
Henry Cavill (Superman)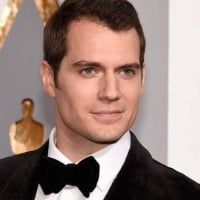 Henry William Dalgliesh Cavill is a British actor. He began his career with roles in the feature adaptations of The Count of Monte Cristo and I Capture the Castle.
17
Patrick Stewart (Professor X)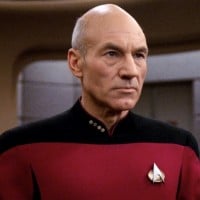 Sir Patrick Stewart is an English actor whose career has included roles on stage, television, and film.
18
Ian McKellen (Magneto)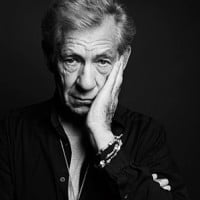 Sir Ian Murray McKellen is an English actor. He is the recipient of six Laurence Olivier Awards, a Tony Award, a Golden Globe Award, a Screen Actors Guild Award, a BIF Award, two Saturn Awards, four Drama Desk Awards and two Critics' Choice Awards.
19
Wesley Snipes (Blade)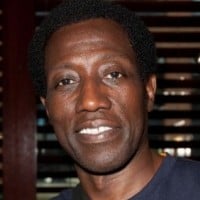 20
Ron Perlman (Hellboy)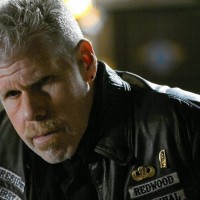 Ronald Perlman (born April 13, 1950) is an American actor. His credits include the roles of Amoukar in Quest for Fire (1981), Salvatore in The Name of the Rose (1986), Vincent in the television series Beauty and the Beast (1987–1990), for which he won a Golden Globe Award, One in The City of Lost Children (1995), Johner in Alien Resurrection (1997), Hellboy in both Hellboy (2004) and its sequel Hellboy II: The Golden Army (2008), Clay Morrow in the television series Sons of Anarchy (2008–2013), Nino in Drive (2011) and Benedict Drask in Don't Look Up (2021).
21
Ben Affleck (Batman)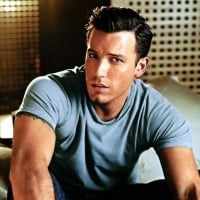 Benjamin Geza Affleck-Boldt is an American actor and filmmaker. His accolades include two Academy Awards, three Golden Globe Awards, two BAFTA Awards, and two Screen Actors Guild Awards.
22
Benedict Cumberbatch (Doctor Strange)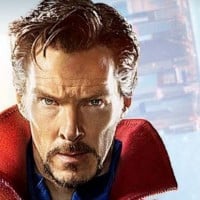 23
Jennifer Garner (Elektra)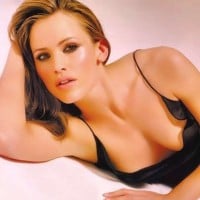 Jennifer Anne Garner is an American actress and film producer. She made her film debut in the comedy Dude, Where's My Car.
24
Jackie Earle Haley (Rorschach)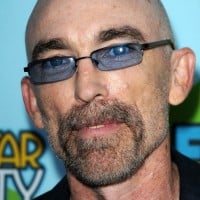 He deserves to be in the top five. The best and exact superhero portrayal after Christian Bale's Batman, Hugh Jackman's Wolverine and Henry Cavil's Superman.
Wish there was more of him for me to be him higher in the list sadly. He's was my favorite for a long time
25
Kevin Conroy (Batman)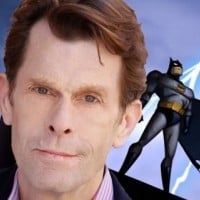 Kevin Conroy (November 30, 1955 - November 10, 2022) was an actor known for portraying the DC character Batman from Batman: the Animated Series & many more. He died on November 10, 2022, after a short battle with cancer.
PSearch List