Top Ten Biggest Snubs in the 2018 Oscar Nominees
The Oscars 2018 has just been released, and there was some really good choices for nominations here and there. But of course it had some snubs as well. Here are the biggest snubs of the 2018 Oscars!

The Top Ten

1 Logan
I didn't finish this movie yet, but even then I know a lot of people wanted this to be nominated for best picture. Also Hugh Jackman got snubbed here too, why wasn't he nominated for best actor?!
That this wasn't recognized is beyond strange. Yes the screenplay was great, but without a singular cast to deliver the goods particularly Hugh Jackman that isn't much. It deserved to be nominated in BP, BA, and BSA if not more.
The Academy rarely ever nominates superhero blockbusters for major awards. I was honestly surprised that it got a Best Adapted Screenplay nomination.
2
The Lego Batman Movie
While not nearly as good as The Lego Movie (which wasn't nominated either), The Lego Batman Movie is still a hilarious and inventive feature that's a blast of energy. The Academy nominating The Boss Baby over it proves that they just see animated films as interchangeable and don't deserve respect amongst their live-action companions.
How the actual living hell did THE BOSS BABY get a nomination over this! Once again a lego movie gets snubbed completely! This movie was totally liked enough by the people to get a nomination! At least the other contenders for the award are looking good however.
How the hell did boss baby get nominated but not this?
3
James Franco - The Disaster Artist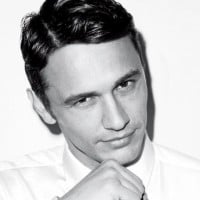 James Edward Franco is an American actor and filmmaker. His first prominent acting role was the lead character Daniel Desario on the short-lived cult hit television program Freaks and Geeks.
James Franco may be under a ton of allegations right now, but there's no denying that his performance was way too great as Tommy Wiseau to not get a nomination for best actor.
This will be the landmark case that demonstrates how any woman who just wants to get revenge can ruin a man's life.
4
The Greatest Showman
I moved my score up to an 8 on this one (Another viewing). It's such a fun movie and the soundtrack is actually quite amazing, don't listen to the snobby critics! It should have totally got a nomination for best original soundtrack! (It did get one for best original song though, which is nice).
I wish this film would have gotten more critical appreciation. It's an absolute amazing film
5
A Silent Voice
Of all 5 anime movies submitted this year, A Silent Voice would have to be the biggest snub for Best Animated Feature Film. Not only do the Oscars not even give as much love to the animation category as they do with their live-action counterparts, but Japanese animation hasn't really been able to stand toe to toe in the Oscars. The last time an anime movie won an Oscar was Spirited Away back in 2002. Since then, while I know there have been some good Western animated movies to come out this past decade (minus the bad ones), I really feel like both Japanese animation and animation in general aren't given good footing for nomination and treatment at the Academy Awards.
A movie about a baby corporation where Alec Baldwin plays essentially himself as a baby gets a nomination, but a relevant and relatable movie about bullying, its consequences, and how it affects people in the future gets no recognition. Did the Academy just say "Hey, we've already met our foreign film quota, and foreign films don't win anyway, just put in mainstream bull that made a lot of money." I am really getting tired of Hollywood treating animation like a joke. So much effort is put into it, as much as live action, but it's seen as "just kids stuff" by so many. It's infuriating.
6
It (2017)
I don't really understand why people call Get Out a "horror movie". It's much more creepy and suspenseful than it is scary. I don't even think Jordan Peele (congrats on Best Director nom) was even trying to scare the audience. I call Get Out more of a dark comedy/thriller.
It recieved a lot of praise, but not many horror movies get much Oscar recognition. At least Get Out did (planning on watching soon)
7
Baby Driver
It did get nominated for sound mixing, but I felt this movie deserved some more recognition, like best director (Edgar Wright).
8
Thor: Ragnarok
9
Hugh Jackman - The Greatest Showman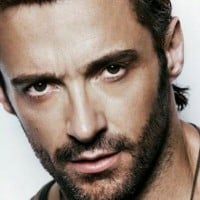 Hugh Michael Jackman (born October 12, 1968) is an Australian actor, producer and musician. Jackman has won international recognition for his roles in major films, notably as superhero, period, and romance characters.
I really loved Hugh Jackman as P.T. Barnum in the Greatest Showman to where I felt he deserved a nomination.
10
Blade Runner 2049
A phenomenally rare film that builds upon its predecessor without copying it. This film is unique and a master craft in sci-fi that is hardly ever made anymore. the fact that this got snubbed is a disgrace.
The Contenders
11
Edgar Wright - Baby Driver
He directed the movie amazingly!
12
Tom Holland - Spider Man Homecoming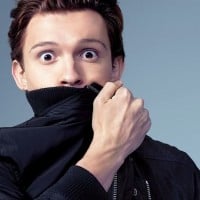 Thomas Stanley "Tom" Holland is an English actor and dancer. Holland is known for playing Spider-Man in the Marvel Cinematic Universe and starring in the 2012 film The Impossible. He started his career in 2008 when he played the lead role named Billy Elliot in Billy Elliot The Musical on Broadway in the Victoria Palace Theater, London, England.
I don't think the Academy Awards will ever nominate a superhero for Best Actor or Best Actress. I really respect the Oscars because of that. They're not like the Grammys where they just pick artists with big hits. The Oscars objectively look at each film and decides the best regardless of their box office numbers. If the Oscars were run like the Grammys, Marvel would probably win every award in every category.
Looks like Homecoming got no nominations, but that's fine because I didn't expect it to. However I do think Tom Holland really deserved major credit for being a great Spider-Man!
Tom Holland not being present really tingles my spidey sense.
13
Gal Gadot - Wonder Woman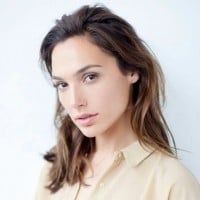 Gal Gadot Varsano (born 30 April 1985) is an Israeli actress and model. At age 18, she was crowned Miss Israel 2004. Gadot's first international film role came as Gisele Yashar in Fast & Furious (2009), a role she reprised in subsequent installments of the film franchise.
I didn't care that much that Wonder Woman got zero nominations. However I do think Gal Gadot deserved some credit!
14
Spider-Man: Homecoming
15
Tom Hanks - The Post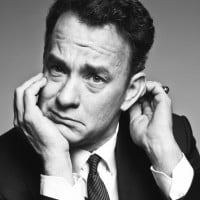 Thomas Jeffrey "Tom" Hanks (born July 9, 1956) is an American actor and filmmaker. He is known for his roles in Splash, Big, Turner & Hooch, Philadelphia, Forrest Gump, Apollo 13, Saving Private Ryan, You've Got Mail, The Green Mile, the Toy Story Franchise, Cast Away, The Da Vinci Code, Captain Phillips, and Saving Mr. Banks.
Hanks already has two Oscars and five nominations, so the Academy might want to get someone else. Then again, they nominated Meryl Streep who has three Oscars and twenty-one nominations so what do I know?
I have yet to see this best picture nominee, but I don't see why they would leave out someone like Tom Hanks!
16
James McAvoy - Split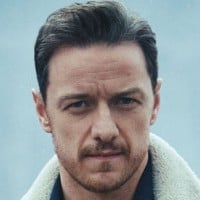 James McAvoy is a Scottish actor. He made his acting début as a teen in 1995's The Near Room and continued to make mostly television appearances until 2003, when his feature film career began and he continued to work in both areas from then on.
17
Wonder Woman
18
Sword Art Online the Movie: Ordinal Scale
SAO over Boss Baby any day. Anyone who says otherwise, I don't know what to say for you. The Boss Baby BARELY tried as a movie, even by DreamWorks standards. It didn't feel like anything the studio poured all their hearts into; just some corporate cash grab, no less. I'm not saying Ordinal Scale is Coco or anything, but while I still have yet to watch it, I loved what it did for the SAO franchise. The concept was a breath of fresh air that took things from virtual reality to augmented reality in the movie and Yuna seems quite intriguing as a character! Say what you will, but I think Ordinal Scale is on the same of scale of greatness as all the other anime movies that deserved to be nominated for the Oscars this year.
19
Smurfs: The Lost Village
Deserved animated film nomination.
20
Valerian and the City of a Thousand Planets
This was more deserving of a Best Visual Effects nomination (and possibly win) over Kong Skull Island.
21
Captain Underpants: The First Epic Movie
I finally got to watch this recently and I must say it absolutely is better than The Boss Baby. If the academy was just going with "Dreamworks" they should have picked this. It's still a 7/10 movie for me though, and I think Lego Batman was better, but this being nominated instead of Boss Baby would make me less angry.
This was the better of the DreamWorks animated features to have been released in 2017. Why The Boss Baby and not Captain Underpants? The Oscars seriously need to stop treating animation like a joke, man.
22
Cars 3
Not the greatest animated movie of 2017, but it was one of the better ones that year, and surely it's much better than The Boss Baby!
23
Get Out
24
Mary and the Witch's Flower
I find it odd that when it comes to anime at the Oscars, only Studio Ghibli movies are favored upon. I know Mary and the Witch's Flower is a Studio Ponoc movie, but that studio was comprised of former Studio Ghibli employees. Either way, the fact that The Boss Baby snubbed The Lego Batman Movie, A Silent Voice, this, and the other anime movies submitted including In This Corner of The World, Napping Princess, and Sword Art Online the Movie: Ordinal Scale really enrages me.
25
In This Corner of the World
They chose The Boss Baby over a realistic portrayal of traditional life in Japan during the WWII-era. More or less, I'd say that's actually just heartless. Just heartless. Just as heartless as A Silent Voice being snubbed too and as heartless if The Breadwinner never got nominated (I'm glad it did, though).
PSearch List