Top Ten Music Artists Popular in Germany but Not in the Us that Americans May Also Enjoy
Martin_Canine
Since I found TheTopTens I figured out more about the pop cultural differences between the US and the German speaking territories. I knew that when it comes to music, of course most German artists had no international relevance whatsoever, but often musicians that the German media calls international superstars are successful in several countries, but not the US. But what baffled me even more is that not all popular American artists are famous over here, or as famous over here. Some other artists heavily differ in critical and popular reception in the two cultures. Now, in turn I want to show you some artists that are very popular over here but not in the US, but that you also might enjoy. The artists I added all sing mostly in English, as I think American audiences do prefer music in their language.
The Top Ten
1
Anastacia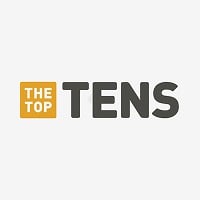 Anastacia Lyn Newkirk is an American singer-songwriter, producer and former dancer. Her first two albums Not That Kind and Freak of Nature were released in quick succession to major success.
I am at a discount score now and they actually have Anastacia pullovers, boots and sneakers for women for 20 euros. I am still trying to figure out how they relate to her. But hey, she and her official logo are on the box
(No merchandising or fashion lines, those are just regular cheap clothes you can find in every discount score). - Martin_Canine
Country: USA
Genre: pop, pop-rock, soul, disco
Notable hits: Left Outside Alone, Sick and Tired, I'm Outta Love, Paid My Dues, I Belong To You

If you know me for a bit longer and probably know that she has made a huge career outside of her home country. Not just in Germany, she is also famous in a lot of other European countries, such as the UK, the Netherlands, France or Italy, among several ohers.
As far as I know, her reception differs from country to country, but in Germany she is praised for her songwriting and singing voice. She is also a pop artist that non-pop artists enjoy due to her interpolations of other music genres such as rock, soul or disco funk. Her album "Anastacia" is her best selling. - Martin_Canine
2
Robbie Williams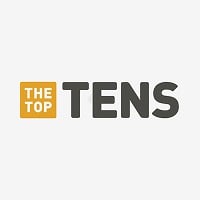 Robert Peter Williams is an English singer, songwriter and actor. He was a member of the pop group Take That from 1990 to 1995 and again from 2009 to 2012. He has also had commercial success as a solo artist.
Country: UK
Genre: pop, rock, swing
Notable hits: Let Me Entertain You, Feel, Rock DJ, Supreme, Candy
The British singer-songwriter made a huge career since the late 90s in several countries of the world and is seen as one of the greatest popular music stars of his generation over here with several chart topping albums. His songwriting and performances have earned him much acclaim and many of his hits are already evergreens. What makes him so good are a more mature image and lyrics but still delivering songs that are instantly memorable. He's one of the artists listened to by both the mainstream mass and more sophisticated circles. Before his massive solo career, he was part of the pop group Take That, but his solo success surpassed their fame by miles. - Martin_Canine
3
Sarah Connor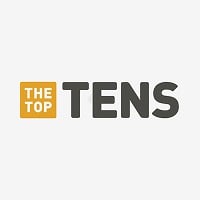 Sarah Marianne Corina Lewe, better known by her stage name Sarah Connor, is a German pop and soul singer and occasional songwriter from Hamburg born on June 13, 1980. ...read more.
Country: Germany
Genre: soul, RnB, pop
Notable hits: From Sarah With Love, Music is the Key, Living to Love You, Just One Last Dance, From Zero to Hero

Known as one of Germany's biggest singing voices, Sarah Connor made a big career ever since her debut album. Especially her dramatic ballads became songs everybody knows and loves, and fans of Celine Dion or Tony Braxton are likely to enjoy them as well. But her discography also features a lot of catchy uptempo RnB songs. Americans might enjoy her first four studio albums and her soul cover album "Soulicious", after that the quality declined heavily for two albums until her 2015 blockbuster "Muttersprache", which also had her as a songwriter and is arguably her most emotional record, but is in German. - Martin_Canine
4
Amy MacDonald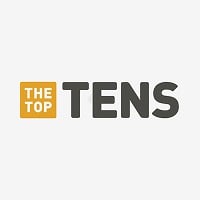 Country: UK
Genre: country, folk
Notable hits: This is the Life, Dream On, Don't Tell Me That It's Over, Mr. Rock & Roll, Run

While almost nobody of her genre is famous over here, the Scottish singer-songwriter-guitarist had the talent and charisma it takes to make it big. Two of her four albums topped the German charts, the other two hit number two and three, respectively. Her music feels very much alive, very natutal and very honest. It does not feel like a setup, and her voice is instantly recognizable. - Martin_Canine
5
Sunrise Avenue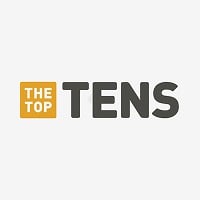 So many memories with that "Fairytale Gone Bad" song!
Country: Finland
Genre: alternative rock
Notable hits: Hollywood Hills, Fairytale Gone Bad, Lifesaver, Romeo, Choose to Be Me

The Finnish alternative rock band started their career in a big way in 2006 with hits "Romeo" and "Fairytale Gone Bad", especially the latter received much airplay, and still does. In fact this was a bit stunning retrospectively, as that style was way more successful in the US at that time, and barely in Germany. The group since then gathered a big fanbase and turned into a household name, especially lead singer Samu Haber became a T.V. personality, going so far that he even served as a judge on the German The Voice, next to such big names as Nena, Stefanie Kloß (of Silbermond) or Xavier Naidoo, despite not speaking German. - Martin_Canine
6
Boney M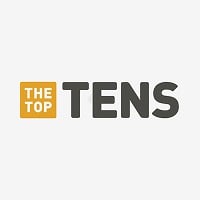 Boney M. is a vocal group created by German record producer Frank Farian. Originally based in Germany, the four original members of the group's official line-up were Jamaican-born singers Liz Mitchell and Marcia Barrett, Maizie Williams from Montserrat and Bobby Farrell from Aruba.
Rasputin is one of the most unforgettable songs of all time. - IronSabbathPriest
Country: multinational
Genre: disco
Notable hits: Daddy Cool, Rivers of Babylon, Sunny, Rasputin, Hooray! Hooray! It's a Holi-Holiday

If you ask a German about big pop bands of the 70s, they will say ABBA, The Bee Gees and Boney M. They are the three essential groups that had so many cult classic hits that people will know absolutely all of the songs on the countless different best of compilations. Every kid could name you several of Boney M's songs, and they will always be one of the essential popular bands of that music era of whom every household owns a compilation.
The group was also successful in many other countries around the globe, but not in the US. - Martin_Canine
7
The Kelly Family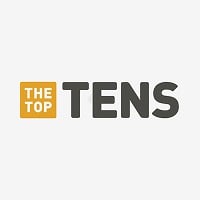 Country: Ireland, USA
Genre: folk rock
Notable hits: An Angel, I Can't Help Myself (I Love You, I Want You), Because It's Love, The Children of Kosovo, Mama

The Kelly Family (not a stage name, they really are a family with the surname Kelly) is one of the big success stories in music history. They were a traveling throughout Europe for years, decades even, living a nomadic lifestyle playing and releasing their music with little to no success until the media finally discovered them and they became popular in a bunch of European countries, they are arguably biggest in the German speaking countries. Their 1994 album "Over the Hump" did not only become their breakthrough, it even became one of the tem best selling albums of all time in Germany, ranking before any work of Queen or The Beatles. Since then, they have been constantly present in the media and have just released another chart topping album. - Martin_Canine
8
Mando Diao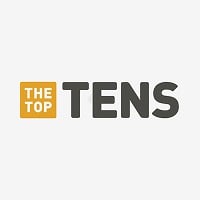 Country: Sweden
Genre: alternative rock, indie rock
Notable hits: Dance With Somebody, Black Saturday, Gloria, Down in the Past, Long Before Rock'n'Roll
With Mando Diao, it's not so much how many hit songs they had but how memorable the few were. Everyonce knows "Dance With Somebody" and the band itself, and several of their albums became big hits, including chart topping ones. They are generally more of an album band and very popular with indie audiences. - Martin_Canine
9
Sugababes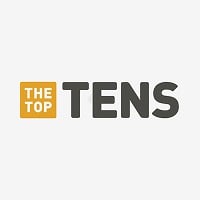 The Sugababes are an English girl group, formed in 1998 with founding members Siobhán Donaghy, Mutya Buena and Keisha Buchanan.
Country: UK
Genre: pop
Notable hits: Hole in the Head, Push the Button, Overload, About You Now, Ugly

Between 1998 and 2011, the British girl group Sugababes had several hits in Europe, and while biggest I'm their home country, they also had their share of fame over here, and some songs are still much remembered. For all those getting turned off by the term girl group, imagining a bunch of attractive women casted to sing mind numbing songs written by a couple of producers... they weren't like that. Despite the infamous line up changes, they wrote their music themselves and had a personality and attitude other girl groups lacked. They were actually pretty independent and dominant and cleverly used female stereotypes to expose the guys. They were much more like P! nk than the PCD. - Martin_Canine
10
The BossHoss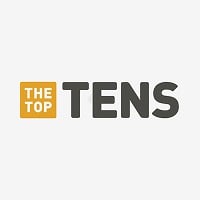 Country: Germany
Genre: country
Notable hits: Don't Gimme That, Jolene, Hey Ya!, Do It, Dos Bros

To be honest, I am not even so sure if Americans would like them as much as we do, but I am sure they are interesting for them. They successfully make country music, but country isn't a popular genre over here to begin with, unlike in the US. Country is more associated with westerns and America, and The BossHoss have a certain coolness and rock attitude that Germans associate with these type of things, their image being that of simply being "awesome", like a cowboy in a spaghetti western movie. But Americans are exposed to country way more, and their view on the genre may vary greatly.
The group also recorded several cover versions of popular songs in a country style. The BossHoss refers to both the entire group and their two lead singers, who call themselves The Boss and The Hoss. The latter are famous T.V. personalities with an I-don't-give-a-damn rockstar attitude. - Martin_Canine
The Contenders
11 Robyn
12
Sandra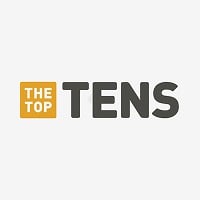 Sandra Ann Lauer, commonly known under her stage name Sandra Maria Magdalena", "In the Heat of the Night", "Everlasting Love", "Secret Land", "Hiroshima" and "Don't Be Aggressive".
13
Eleni Foureira

BAdd New Item
Related Lists

Top Ten Non-Tarantino Movies of the 90s or Newer that Fans of Quentin Tarantino May Enjoy

Top 10 Things You Would Like to Happen but Will Also Be Saddened By

Top Ten Movies that are Rated R in the USA but 12, 6 or All Ages in Germany
Most Popular Cartoons in Germany
List Stats
13 listings
2 years, 34 days old

Top Remixes

1. Anastacia
2. Sarah Connor
3. Robbie Williams
Martin_Canine
Error Reporting
See a factual error in these listings? Report it
here
.