Top 10 Best Bands from Pittsburgh, PA
The Top Ten
1
Icarus Witch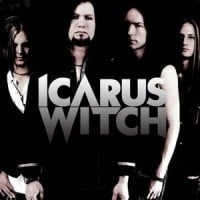 Icarus Witch is a heavy metal band from Pittsburgh, Pennsylvania, United States, formed in 2003 by bassist Jason Myers.
Not exactly well known, but they are a Heavy Metal band formed in 2002 that plays like a Traditional Metal band. They started an underground movement called "The New Wave of Traditional Metal", which to me, is like the NWOBHM Part 2. They have opened for big named bands such as Queensryche and former Iron Maiden singer Paul Di'Anno.
What's the epitome of the true Pittsburgh blue collar work ethic? Work hard, take pride in a job well done and forge onward despite adversity or trends. That's the spirt this band embodies and a testament to Icarus Witch's enduring legacy in the Steel City and beyond.
The real deal...Over and above the excellent musicianship is incredible melodic metal...Rikkivi
2
Anti-Flag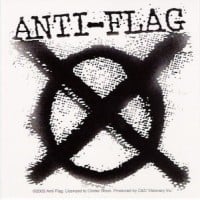 Anti-Flag is an American punk rock band from Pittsburgh, Pennsylvania, United States. The band is well known for politically charged lyrics and activism, focusing on anti-war activism, anti-imperialism, class struggle, human rights, and various sociopolitical sentiments.
Great Punk Rock/Anarcho Punk band from the late 80s/early 90s. They are one of the most popular Punk bands of all time
I am so glad that they made the list!
3
The Clarks
Very popular Alternative/Garage Rock band from just south of Pittsburgh. Indiana, PA to be exact, but its considered the Pittsburgh region. They are arguably the most popular band here
Their album collection is greatly underrated. Each is a bit unique with the same clasic Clark's sound.
Always a fun band to listen to.
4
Rusted Root
Great modern rock band from 1990 on that plays like a Classic Rock band.
5
Zombi
A really cool Space Rock/Psychedelic Rock duo that hasn't exactly received much notoriety so far, but they are one of the best modern Psych Rock bands out there.
6 Vulture
7 Liverball
8
The Code
A pretty good Punk Rock/Ska Punk band that only lasted for 6-7 years. (2000-2006) They gained notoriety for touring with popular bands such as Rise Against and Anti-Flag
9
Red Room Effect
Up and coming alternative band from Pittsburgh. Centered around rock, blues, and funk, they are known for their live performances. Their single "Raindrops" was recently nominated by 97.7 The ROCK Station for best song.
Friday night funk
10
Falling Upward
Progressive Metal/Rock band that consists of kids in their late teens and early 20s. I found out about them thanks to a Heavy Metal blog.
The Contenders
11
The Cynics
A good Garage Rock/Indie band that's quietly been releasing great music since the early 80s. Other indie bands like The Killers, Strokes, and Arctic Monkeys have overshadowed them.
12
Code Orange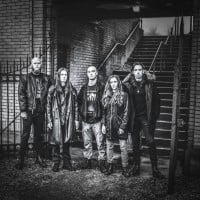 Code Orange is an American metallic hardcore band that formed in Pittsburgh, Pennsylvania in 2008. Formed in high school as Code Orange Kids, the band acheieved early success for their energetic performances and hard-hitting music. In 2014, the band's name was officially changed to Code Orange, just ...read more.
13
Chon
Chon is from San diego... whoever put tbis list together must've been living under a rock for the last 10 years
14
Nunslaughter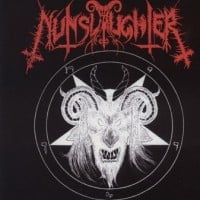 Might just be the most evil, blasphemous death metal band to take the stage. I just found out they were from Pittsburgh too
15
Don Caballero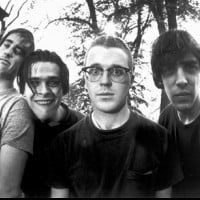 Don Caballero is an American math rock group from Pittsburgh, Pennsylvania. The group took their name from the character Guy Caballero, portrayed by Joe Flaherty, on the sketch comedy show Second City Television.
A band formed in 1991 that pioneered 2 rock subgenres. They are considered one of the first Post-Rock bands and one of the first Math Rock bands. They have gained television exposure as well.
16
Wicked Earth
The best band ever
17 Aus-Rotten
18 Submachine
19 The Filthy Lowdown
20
Signs of the Swarm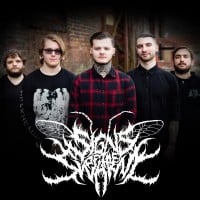 21 Misaligned Mind
BAdd New Item