Top Ten Best Bands Who Use Uncommon Instruments
I'm sure I speak for everyone when I say we all love music. Of course, we all have our different tastes and that is completely fine. The world would be boring if we all liked the same things. Personally, I've always enjoyed listening to foreign bands, because they often share their culture through their music, but also because they often use different instruments than those we are used to. For this list, it is important to clarify what is an "uncommon" instrument. Basically, any instrument that is not commonly used by bands, unlike guitars, bass guitars, drums and the piano qualifies as an uncommon instrument.

The Top Ten

1 Nightwish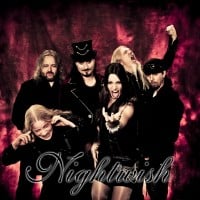 Nightwish is a symphonic metal band from Kitee, Finland. The band was formed in 1996 by lead songwriter and keyboardist Tuomas Holopainen, guitarist Emppu Vuorinen, and lead singer Tarja Turunen. It's currently formed by Tuomas, Emppu, lead vocalist Floor Jansen, bassist and vocalist Marco Hietala, multiinstrumentist and vocalist Troy Donockley, and drummer Jukka Nevalainen (currently on hiatus and replaced by Kai Hahto).
Nightwish are a symphonic metal band from Finland. They have used many uncommon instruments like flutes, strings, piano, keyboards and even a pipe organ!
Wow, Pipe Organ! That certainly is cool. Where's that band that only uses their own bodies for instruments?
Not sure if piano counts as an uncommon instrument but I think I probably should check out this band.
2
Eluveitie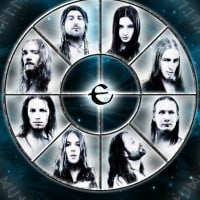 Eluveitie is a Swiss folk metal band. They use a wide range of instruments like the guitar, bass and drums, but also traditional instruments such as fiddles, tin whistles and flutes, bagpipes and hurdy-gurdies. They might be one of, if not the only band to have a full time hurdy-gurdy player.
Yeah, Folk metal bands often incorporate traditional and cultural instruments in their music. What a remarkable list, great job!
3
The Hu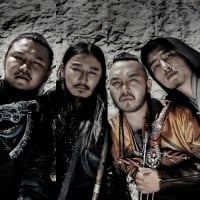 For those who are unfamiliar with The Hu (not to be confused with English band The Who), they are a Mongolian rock band who formed in 2016. They primarily use traditional Mongolian instruments such as the Morin Khuur (horsehead fiddle), Tovshuur (mongolian guitar), and Tumur Khuur (jaw harp). I've been hooked ever since I first listened to their songs, I highly recommend checking them out.
Such an amazing band, I love their music.
4
Chthonic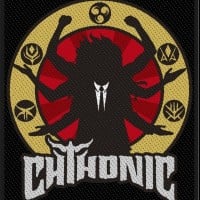 Chthonic is a Taiwanese heavy metal band. The group incorporates influences from traditional Taiwanese music, including adaptations of folk songs and the use of traditional instruments, most notably the erhu. They also use stringed instruments including the koto and shamisen, as well as Tibetan Bells and shakuhachi and pgaki flutes, the latter of which are traditionally used by the aboriginal people of Taiwan.
5
Korn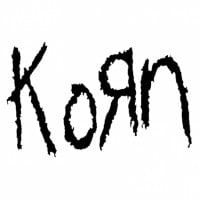 Korn is an American nu-metal band from Bakersfield, California, formed in 1993. The band's current lineup includes founding members Jonathan Davis, James "Munky" Shaffer, Brian "Head" Welch, and Reginald "Fieldy" Arvizu, with the addition of Ray Luzier, who replaced the band's original member, David Silveria in 2007. Korn was originally formed by three of the members of the band L.A.P.D. ...read more.
Korn is a very well known nu metal band, I'm sure most of you wouldn't expect to see them on this list, but they did use an uncommon instrument in a few of their songs: bagpipes. Yes you read that right, bagpipes. Jonathan Davis, the band member who uses the instrument, said that Star Trek inspired him to learn how to use the instrument.
I would not expect a nu-metal band to use bagpipes.
6
Korpiklaani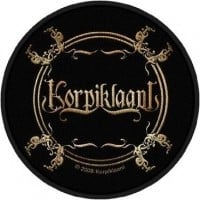 Korpiklaani are a folk metal band from Finland. They incorporate shamanic instruments as well as violin and accordion in the majority of their songs as well as sing in Finnish.
7
Heilung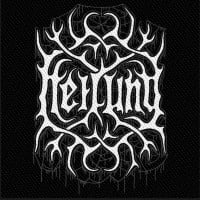 Heilung is an experimental folk music band made up of members from Denmark, Norway, and Germany. Their music is based on texts and runic inscriptions from Germanic peoples of the Bronze Age, Iron Age, and Viking Age. They use no modern instruments in their songs, not even classical instruments. In an interview, they named many of their instruments: drums, including one with horse skin painted with human blood, two drums with deerskin and a drum with goatskin, bones, a buffalo horn rattle, a clay rattle with human ashes, a Hindu ritual bell, a reconstructed silver cup from the Viking age, a ravanahatha (an ancient Indian instrument) other rattles, whistles and percussive instruments.
8
Ensiferum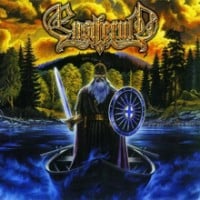 Ensiferum is a Finnish folk metal band from Helsinki. The members of the band label themselves as "melodic folk metal."
Ensiferum are a Finnish folk metal band. They of course us the good ol' guitar, bass, drums and piano, but they have also used a nyckelharpa on all their albums since Victory Songs. The band also used bagpipes, Hammond organ
9
Apocalyptica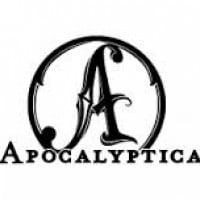 Apocalyptica is a Finnish metal band from Helsinki, Finland formed in 1993. The band is composed of classically trained cellists Eicca Toppinen, Paavo Lötjönen, and Perttu Kivilaakso and drummer Mikko Sirén.
Apocalyptica are a symphonic metal band from Finland who started out as a Metallica cover band. They incorporate classical instrumentation in their music like the cello.
10
Amorphis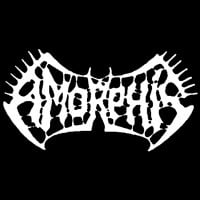 Amorphis is a Finnish metal band formed in 1990. Initially, the band was a death metal act, but on later albums they have evolved into playing other genres, such as folk metal and progressive metal.
Amorphis is a Finnish heavy metal band Initially, the band was a death metal act, but on later albums they evolved into playing other genres, including progressive metal, and folk metal. Amorphis have used saxophones, flutes and choral sequences among other things in their music.
The Contenders
11
Equilibrium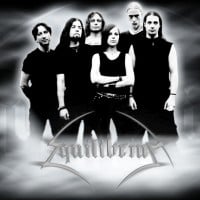 Equilibrium is a German folk metal band. The band's music combines elements of folk music, power metal, black metal and symphonic metal with various other influences.
Equilibrium is a German folk metal band. The members use all the conventional instruments of a heavy metal band (electric guitars, drums, bass) but their songs are almost always accompanied by accordion, flutes, and other folk instruments.
12
Incubus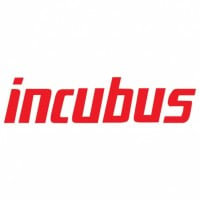 Incubus is an American alternative rock band from Calabasas, California. The band was formed in 1991 by vocalist Brandon Boyd, lead guitarist Mike Einziger, and drummer Jose Pasillas while enrolled in Calabasas High School and later expanded to include bassist Alex "Dirk Lance" Katunich, and Gavin "DJ ...read more.
13
Wardruna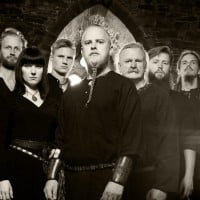 Wardruna is a Norwegian music group. They are dedicated to creating musical renditions of Norse cultural and esoteric traditions, and make significant use of Nordic historical and traditional instruments including deer-hide frame drums, flutes, kraviklyra, tagelharpe, mouth harp, goat horn, and lur. Non-traditional instruments and other sources of sound like trees, rocks, water, and torches are also used.
14
Counting Crows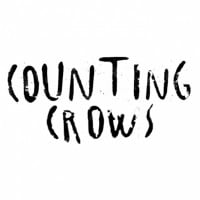 Counting Crows is an American rock band from Berkeley, California, formed in 1991. The band consists of Adam Duritz, David Bryson, Charlie Gillingham, Dan Vickrey, David Immerglück, Jim Bogios and Millard Powers.
They used an accordion in "Omaha".
15
Jackyl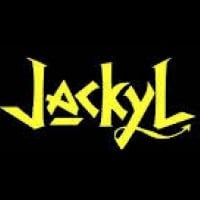 Jackyl is an American rock band formed in 1991. The band is best known for the song "The Lumberjack", which features a chainsaw solo by lead singer Jesse James Dupree. I debated over if I should include them on the list, but since they use the chainsaw as an instrument, I decided it should count.
16
Nine Inch Nails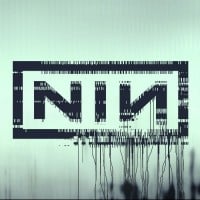 Nine Inch Nails is an American industrial rock band, founded in 1988 by Trent Reznor in Cleveland, Ohio.
17
Beach Boys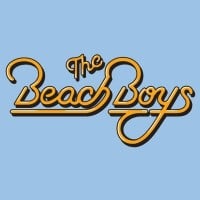 The Beach Boys are an American pop rock band formed in Hawthorne, California in 1961. The group's original lineup consisted of brothers Brian, Dennis, and Carl Wilson, their cousin Mike Love, and their friend Al Jardine.
18
I'm from Barcelona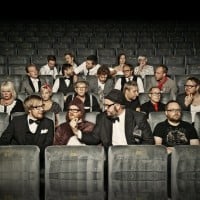 I'm from Barcelona is a Swedish pop group (yes Swedish, not spanish like the name indicates) best known for its 29 band members and eclectic mix of instruments such as clarinets, saxophones, flutes, trumpets, banjos, accordions, kazoos, as well as the common instruments for a band like guitars, drums, and keyboards among others.
19
Soundgarden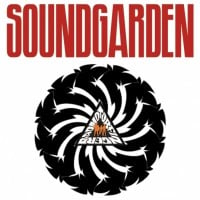 Soundgarden was an American grunge/alternative metal band formed in Seattle, Washington, in 1984 by singer and rhythm guitarist Chris Cornell, lead guitarist Kim Thayil, and bassist Hiro Yamamoto. Chris Cornell died on May 17th, 2017.
20
Muse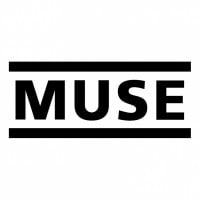 Muse are an English alternative rock band from Teignmouth, Devon, formed in 1994. The members are Matt Bellamy (lead vocal, lead guitar, piano, keyboard), Dom Howard (drums, percussion) and Chris Wolstenholme (bass, backing vocals). They've won several awards including 5 MTV Awards, 8 NME Awards, 2 Brit Awards, and 2 Grammy Awards.
They used a bass clarinet for one of their songs.
21
Wagakki Band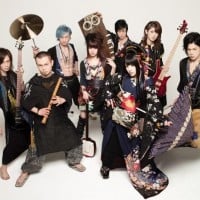 They incorporate metal with Japanese folk instruments.
22
Rivers Of Nihil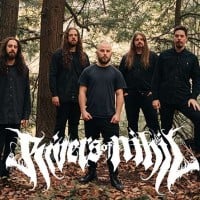 Rivers of Nihil are a technical death metal band, just by reading this you'll probably be surprised to learn that they use a saxophone in their song "The Silent Life" from the album "Where Owls Know My Name". They are low on the list because they only use the instrument for one song so far, but I felt it was worth a mention as extreme metal bands don't usually use saxophones.
23
Motograter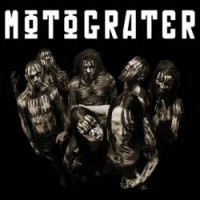 24
Shepherds Reign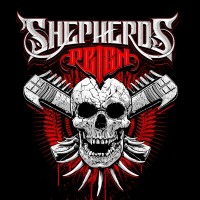 Shepherds Reign are a Polynesian metal band from South Auckland. The bandmembers are of Maori and Asian descent, which they bring to their music, notably with traditional instruments such as the pātē (a samoan percussion instrument) and pacific log drums.
25
Fishbone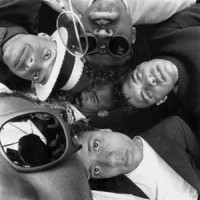 PSearch List