Top 10 Bands with the Most Interesting Band Name Etymologies
Band Name Etymology is how the bands got their names, how they came up with their names.

The Top Ten

1 Barenaked Ladies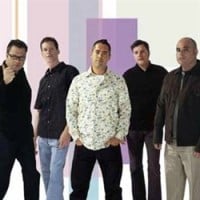 Barenaked Ladies is a Canadian rock band. The band is currently composed of Jim Creeggan, Kevin Hearn, Ed Robertson, and Tyler Stewart.
Two friends and aspiring musicians, Steven Page and Ed Robertson, were bored at a Bob Dylan concert and turned to amusing each other by making up fictional band names, one of which was Barenaked Ladies.
Ed had a band that was supposed to perform in a battle of bands but his band broke up and he forgot about the gig. A week before the show he got a phone call and was asked to confirm the gig. He improvised that the band name had changed to "Barenaked Ladies", recalling it from the Dylan concert. He then called Steven and asked if he wanted to do the gig - Steven agreed but couldn't believe Ed had given that name.
To prepare for the gig they arranged 3 rehearsals and missed them all. Nevertheless, the two played the show but instead of competing, they played while the other bands set up, playing every song they could think of that they both knew. Surprisingly, the show went well and they continued as Barenaked Ladies and invited more musicians.
2
Led Zeppelin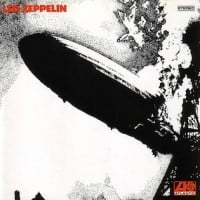 Led Zeppelin was an English hard rock band formed in London in 1968 as the New Yardbirds. The group consisted of Robert Plant (Vocal), Jimmy Page (Guitar), John Paul Jones (Bass, Keyboard) and John Bonham (Drums) and was very much the child of Jimmy Page who even financed their first tour. He had tasted some previous success with The [original] Yardbirds and was friendly with some big names in rock. Page states it was Keith Moon of The Who that claimed the band could only go down, like a lead balloon -- thus prompting the iconic name of Led Zeppelin. The band's heavy, guitar-driven sound, rooted in blues and psychedelia on their early albums, has earned them recognition as one of the progenitors ...read more.
Led Zeppelin refers to the Hindenburg disaster and originated from a joke made by Keith Moon and John Entwistle, members of The Who. The two were discussing the idea of forming a supergroup containing themselves, Jimmy Page, and Jeff Beck.
Moon and Entwistle thought that such a band would go down like a "lead balloon" (a British idiom for disastrous results). The name was misspelled intentionally to ensure correct pronunciation by announcers.
3
AC/DC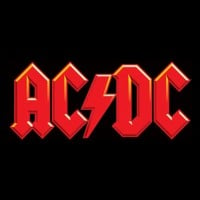 AC/DC are a Australian hard rock band, formed in November 1973 by brothers Malcolm and Angus Young, who continued as members until Malcolm's illness and departure in 2014 . They were fronted by Bon Scott until his untimely death due to alcohol poisoning in 1979, after which they hired Brian Johnson to front the band. Commonly referred to as a hard rock or blues rock band.
Malcolm and Angus Young's sister saw AC / DC on an electric sewing machine, and said "why not AC/DC".
4
311
311 is the police code for indecent exposure in Omaha, Nebraska.
One day bassist P-Nut and some friends went skinny dipping in a public pool. The police arrested one the friends, Jim Watson - he was cuffed (naked) and taken home to his parents.
The band found the incident amusing, so they based their name on it.
5
Dire Straits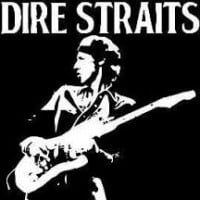 Dire Straits were a British rock band formed in 1977 by Mark Knopfler, his younger brother David Knopfler, John Illsley, and Pick Withers.
Comes from the band's financial situation at the time of forming.
6
R.E.M.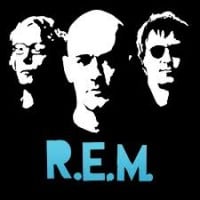 R.E.M. was an American alternative rock band from Athens, Georgia, formed in 1980 by lead singer Michael Stipe, lead guitarist Peter Buck, bassist/backing vocalist Mike Mills, and drummer Bill Berry.
7
Megadeth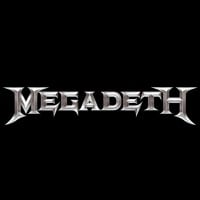 Megadeth is an American thrash metal band from Los Angeles, California. Megadeth was formed in 1983 by guitarist Dave Mustaine and bassist David Ellefson, shortly after Mustaine was fired from Metallica. They have released 15 studio albums to date, and have gone through many lineup changes, with Dave Mustaine being the sole constant member.

They released their debut album "Killing Is My Business...And Business Is Good!" in 1985, but became successful after the release of "Peace Sells...But Who's Buying?" in 1986. ...read more.
Mustaine got kicked out of Metallica and was traveling on a bus - to pass the time he started writing lyrics on the back of a handbill. The handbill itself quoted "The arsenal of megadeath can't be rid no matter what the peace treaties come to".
This inspired him to use Megadeath as his band name but he dropped the 'A' in 'Death'.
Fun fact:
one of the former band names for Pink Floyd was "The Meggadeaths".
8
Black Sabbath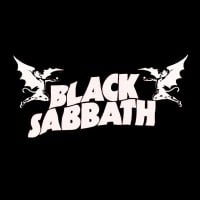 Black Sabbath were a Heavy Metal band formed in Birmingham, England in 1968 by guitarist and songwriter Tony Iommi, singer John "Ozzy" Osbourne, bassist and main lyricist Geezer Butler and drummer Bill Ward.

The band became mainstream after improving after their debut album got panned. In 1978, Osbourne was fired and replaced with former Rainbow vocalist Ronnie James Dio. Who went to release 2 albums before leaving in 1983, only for Osbourne to return in 1992. ...read more.
Originally their name was Earth but there was another group with the same name and they had to change the name. One day they saw a cinema playing a film titled Black Sabbath. They couldn't believe people paid money to be frightened. But decided to use Black Sabbath.
9 Drummer
10
Green Day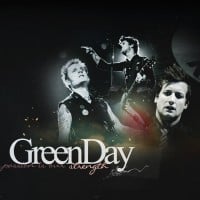 Green Day are an American pop punk/punk rock band formed in East Bay, California in 1987. The members include Billie Joe Armstrong (vocals and guitar), Mike Dirnt (bass), Tré Cool (drums) and Jason White (guitar). Green Day are associated with punk rock, pop punk and alternative rock. Some of their influences include The Ramones, Sex Pistols, NOFX, and Bad Religion. They are best known for their songs like 'Boulevard of Broken Dreams', 'Basket Case' and their 'American Idiot' & 'Dookie' albums. American Idiot sold 6 million copies in the U.S. and won a Grammy Award for "Best Rock Album". Green Day have sold over 75 million records worldwide and have won 5 Grammy Awards. They ...read more.
Originally they were "Sweet Children" until Billie Joe Armstrong wrote a song called "Green Day" - "Green day" is a slang for spending a day smoking marijuana and the song was about Joe's first experience with the drug.
The Contenders
11
The Smiths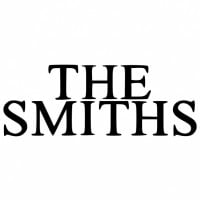 The Smiths were an English rock band formed in Manchester in 1982. The band consisted of vocalist Morrissey, guitarist Johnny Marr, bassist Andy Rourke and drummer Mike Joyce.
12
Architecture in Helsinki
Lead singer Cameron Bird came up with this name by cutting up words out of a newspaper and rearranging them on a table until something jumped out at him.
13
Jets to Brazil
Rumor has it drummer Chris Daly saw it on a poster in Audrey Hepburn film Breakfast at Tiffany's.
14
The Rolling Stones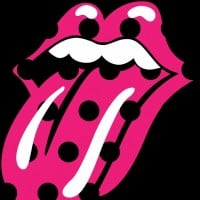 The Rolling Stones are an English rock band formed in London in 1962. The first settled line-up consisted of Brian Jones (guitar, harmonica), Ian Stewart (piano), Mick Jagger (lead vocals, harmonica), Keith Richards (guitar), Bill Wyman (bass) and Charlie Watts (drums). Their best works include songs like Paint it Black, Sympathy for the Devil, Satisfication (Which ranked no. 2 in The Rolling Stones Magazine's best songs of all time list). The Rolling Stones were inducted into the Rock and Roll Hall of Fame in 1989, and the UK Music Hall of Fame in 2004. In 2012, the band celebrated its 50th anniversary.
When Brian Jones was on the phone with Jazz News magazine, the man on the phone asked him what the band's name was. Brian realized that they didn't have a name, so he looked around the room for inspiration and saw a Muddy Waters LP lying on the floor. One of the songs was called "Rollin' Stone", so he told the guy that they were the Rollin' Stones (the "g" was added soon after). I have always found it interesting that something that was originally meant to be a placeholder ended up sticking in the public conciousness and becoming one of the most recognizable band names.
BAdd New Item