Best Kamelot Songs
The Top Ten
1
March of Mephisto
One of the darker songs by this band. Mephisto, (a demon sung by Shagrath) tries to seduce Ariel (a human man sung by Kahn) by tempting him with a woman who resembles Ariel's dead lover, and Ariel almost falls under his spell.
One of the best songs in the power (melodic prog ) metal scenes, great guitar performance, epic keyboards and Roy Khan's and shagrath's voices are very awesome!
I simply never get tired of this song. I checked in iTunes and I've listened to this song 512 times! It's like the more I listen to it the more I like it!
2
Center of the Universe
Kamelot forever... Yeahh! , veryday I listen to Kamelot... Never be replaced with other song, all the best for Kamelot... Purely awesome...
Great vocal pattern I ever head. Kamelot is one of my best band. Keep rocking kamelot.
"Show me a sign of paradise..." that part alone is 10points. But Karma is also deserved number 1 alongside with Forever.
Oh yes have to agree this song and the entire album gets murdered everyday on my iPod followed by Black Halo. Karma etc
3
The Haunting (Somewhere in Time)
Simone and Khan are epic together. It's a pity that Simone seems more like a guest singer in this song (to be fair she is but I wished it was something along the vein of House on a Hill where she'd actually sing her own verses). Other than that minor gripe, the album version is amazing in its own right, but the live version on One Cold Winters Night takes that up a notch. A must listen and watch!
This song is very emotional and yet, at the same time, very powerful. The rhythm of the electric guitars in this song back the amazing duet between a younger Simone Simmons and Roy Khan in his prime.

You gotta love some Kamelot!
It's a very difficult decision choosing JUST one song to be their best.
Simone and Khan have great harmony throughout the song and the guitar and keyboards are incredible.
Definitely one of, if not, their best songs.
4
Karma
First song I ever heard of them, I loved it the very first seconds, great intro! Love the band since then...
I may be biased, since this is the first song I heard of Kamelot. It's got it all. Thank you Karma.
Karma is an absolute classic when it comes to power metal.
5
Ghost Opera

By far, best from Kamelot. Never get tired of listening.
I think this is their best song, You can hear the arrangment in this one much better than in any of the others
6
Memento Mori
Memento Mori is not a song, It is a piece of art <3 The orchestration is beautifully done and it ends off the two album long Faust-Themed story in the greatest way possible... The vocals stand out amazingly and it is arranged superbly - my favorite bit is the duet part of Mephisto and Helena... Beautifully made
Unquestionably their best song, brilliantly formatted (kind of like a Billy Joel song), and the entire range of Kamelot's music, from hard hitting fast paced power metal to serene and haunting ballads.
This song just has it all!
The magical voice of Roy, the phenomenal lyrics, the dark sound with catchy up tempo parts... Just one of the best songs they ever made!
7
Soul Society
Some of the best vocals Roy ever produced for Kamelot. The strings and rifts are, simply put, epic. It has a very Iron Maiden feel to the song and that is a complement of the highest regard
Deep lyrics, Powerful Riffing and Strings, just an all around amazing song from the best power metal band.
Roy really voices the man who truly believes what he does is for the good of the ones he love so, so well!
8
When the Lights are Down

How is this not a top 10? Between the fast paced guitar, the amazing bass line, and the kick ass catchy lyrics there is no way it should be in 14th. I am personally offended that this song is not higher up on the list.
Where's the love for this song?!?! It's their most rapid and instrumentally powerful song, it is awesome. This is where they earn their title as a power-metal band.
How is this not one of the top 10 is way beyond me! This should be one of the top 5 along with Karma!
9
Moonlight
Another great song on The Black Halo!

Moonlight is a catchy Kamelot song that is heavily driven by vocals and interludes with woodwind intstruments. Give it a good listen, it seems to be underrated at the moment!
Beautiful atmospheric piano intro, which builds into an extremely groovy and catchy song - great performance by the whole band!
This song has become my fourteenth all-time favorite song.
10
Forever

The song's got a momenta, that only increases till the end. The guitar work is phenomenal so is the voice backing up the instruments. So much energetic and its like a Power Metal's Dream song. Should be far up!
I'm in love with live version from "One Cold Winter's Night". Song is just beautiful, these lyrics, guitar intro inspired by Edvard Grieg's song... On "Karma" album it was good, but when I saw Roy performing this live... Their best song ever.
I have to agree that the live version is amazing... After that am I the only who have noticed those breathtaking lyrics and feel them into my heart with the voice of the amazing Roy Khan
The Contenders
11
Sacrimony (Angel of Afterlife)

This song basically showed that Tommy Karevik is a great replacement for Roy Khan. Every single aspect of this song shows Kamelot in their top form, and pretty much shows that Tommy has brought new life to the band.
The first song I've heard of this band and the best ever since.
Perfect since the first second and when the Amaranthe singer joins, it turns in pure art.
The best Kamelot's song.
This song is epic! How can it be this low? It deserves to be in the top five somewhere with Ghost opera and Karma, these songs kick ass.
12
The Fourth Legacy

This song was one of the few first songs I have ever heard from the power metal genre. The chorus is very emotional and easy to follow. Hard to misheard lyrics as well. Perhaps not the "best" song since they have many others good ones.
The song which introduced me to the finest band on planet earth. The perfect album opener. Fantastic uptempo verses, scintilating solos and a chorus which will pin you to the wall. What else do you want from a song? The blueprint for Forever & Centre of the Univese which followed on later albums.
I think it should get the 1st spot this song is awesome... The symphonic music and the catchy power metal vocals...
13
The Black Halo

It's just so powerful! Darkness come alive!
14
Liar Liar (Wasteland Monarchy)
I may be a sucker for the older albums but one would be insane to claim this one does not live up to that standard I have!
Singers and music are perfect, one of the best ever.
One of the best songs ever made. Every single part of this song is pure gold
15
Abandoned
This song is PHENOMENAL! The emotion, the articulation, the dynamic, and the passion. This song truly stirs and moves the soul. I never tire of listening to it.
This is one of the songs that listen to the loudest on my iPod, next to Numb, but I could never tire of this song equivalent of a Picasso.
Abandoned is a show of how great Khan is, he can sing great metal, but this isn't metal, and he sings it equally as well.
16
Serenade

The happiest song from a concept album about loss and immorality.
It also has some hella good guitars and that classic line which conveys the whole theme of the albums:

"What does the winter bring, if not yet another spring."
17
Wings of Despair
Damn, This is one the best songs of Kamelot. I don't know why this is at so bottom. Some people just want to watch the world burn!
18
Lunar Sanctum

Different enough to warrant a listen. Very good song.
Very particular song, the melody is haunting.
19
The Human Stain

The lyrics to this song are amazing and deep! The music is also beautiful and haunting. One of their songs that has greatly impacted me.
There's something very existential about this one that I absolutely love.
The first song I heard from kamelot, the lyrics are a bit hard to make out at first but their effect is powerful and passionate, this is still my favorite song by far and I can't help but sing along
20
Love You to Death

When I listened to this song for the first time, I thought maybe this is a good song. But after I read the lyrics and sing along with the song, my tears was shed, and I realized that this is one of their best song.
Love you to death, Kamelot.
I liked pop songs. Then I listened to Kamelot's Love you to death. It literally changed my life. Thanks to it now I listen to pure music. I think it is simply perfect.
Although not my favorite, this song deserves a much higher position. The vocals are awesome, it has touching lyrics and the guitar solo speaks for itself.
21
My Therapy

22
Poetry for the Poisoned

23
Farewell
24
Nothing Ever Dies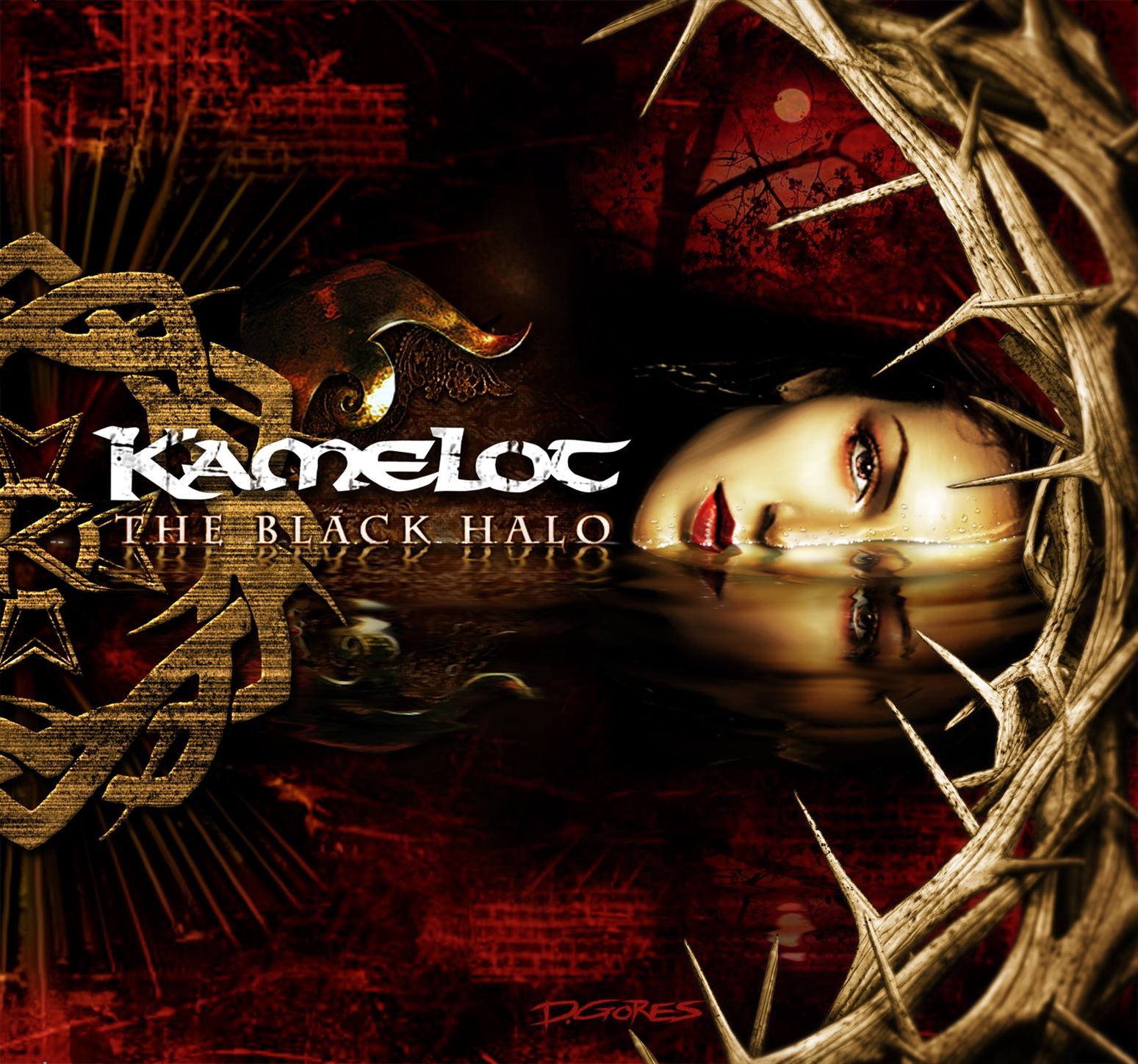 For me, that is the Best of whole Kamelot and Metal World.
25
Rule the World

When I heard this song I was blown! Really powerful song! Listen and enjoy!
PSearch List