Top 10 Best Latin Female Singers
The Top Ten
1
Gloria Estefan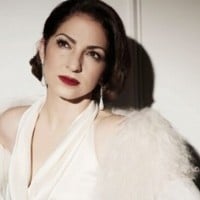 Gloria Estefan is a Cuban singer who currently resides in the United States. She is known for fronting the Latin pop band Miami Sound Machine and for several solo songs.
She is the most beautiful singer ever. In the 90s she was sexy but now she is even more. Her lovely body is more mature and she is still a sweet singer. She doesn't dance much on stage now but her body is still marvelous to watch. She is greatest woman.
Gloria has been a great artist over several years, singing in three languages Spanish, Portuguese and English, catering for several audiences. Renowned for her singing of disco hits and pop, traditional Cuban and Latin music, her creamy, radiant voice is as well suited to ballads as to disco and rock. Although today her singing is not flawless, the very evenness of her tonality and wide register creates an authentic sound, human and unaffected. It would be easy to concentrate only on her technical attributes but the energy of her performance, her enthusiasm and pleasing personality adds much to the overall experience of listening to Gloria Estefan. In addition, her physical attractive qualities, both in physique and facial beauty enhances the whole experience of being a Gloria Estefan fan.
Gloria is not just a stunning beauty who happens to sing, Gloria is the most talented singer and performer in the whole world. Her voice and also her writing talent are a treasure to us all. Yes, the world of latin singers is a rich one with many talented vocalists out there but I feel that Gloria should certainly be at the very least in the top two. I understand Selena's place at number one such is the power and range of her voice but Gloria is and always will be for me the number one artist (not just Latin artist) in the world. The longevity of her career and the consistency of her performances is testimony to her continuing talent. Gloria Estefan is the most beautiful, lovely singer in the entire world - I love her.
There is something about Gloria that puts her head and shoulders above all other female singers. She is a very talented singer songwriter, dancer and stage performer. She is also a very beautiful woman who has captivated the hearts of millions of loving fans - and I am one of them. Gloria has a special place in my heart and listening to her music is one of the true pleasures in life. Gloria is also a lovely person, a very caring and loving wife, daughter and mother. Family is important to Gloria and she reminds us all that much of life is ephemeral - family and friends are the important things in life.
2
Selena Quintanilla-Perez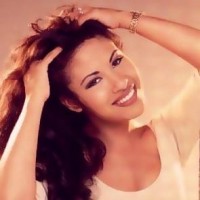 Selena Quintanilla-Pérez was an American singer, songwriter, spokesperson, actress, and fashion designer.
To see Selena at #2 shows us not enough people heard her music & realized she was becoming the true Latin queen. She had a voice like no other in Latin music & she would've been bigger than all the others if she still lived. She was shot at the end of March just 2 weeks before what would've been her 24th birthday. She was the light of Latin pop & no other will ever match her quality. She was the inspiration of the name of Selena Gomez. What do you think about all that? She can't be matched. R.I.P. queen Selena.
I fell in love with Selena the first time I ever saw her. When I then heard her sing my love for her strengthened from a simple crush to true appreciation of her as an artist. Selena is one of those rare individuals that capture your heart and senses before you even realize it is happening to you. I think that Selena is the best female singer of all time because of her voice and all the wonderful things she did on stage and because she is so so beautiful and sexy. She was blessed with stunning good looks and is to this day one of the most attractive women ever to have walked on this planet. I still love my Selena with all of my heart.
When you think of Selena, you automatically think of someone who was not only one of the biggest inspirations in the world of Latin Music, but also one of the greatest female artists of all time, possessing the potential to be one of the biggest names in music. The shame is, that her life was ended far too soon, and her true potential was not realized. But, even after 18 years since she's been gone, her name is still known in countries all over the world, and continues to be an inspiration to Mexican-American artists and the younger generation who are still just now learning of her inspiring story. Selena was and always will be, the Queen of Tejano.
I watched Selena's last concert again last night. Wow could she dance! Her voice was so beautiful and strong it makes my heart soar into the sky when I hear her sing. That beautiful smile can lift you when you are sad. Her lips are beautiful and delightful and I still love her to this day. I wish she was still here giving her all to her fans again. She was the best female latin singer and was a great entertainer and such a kind and thoughtful person. I feel so sorry for her family to have this shining gem stolen from them. I love you Selena, you will be in our hearts forever.
3
Shakira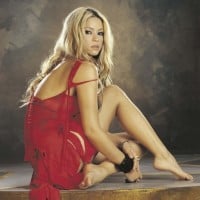 Shakira Isabel Mebarak Ripoll is a Colombian-Spanish singer, songwriter, dancer, record producer, choreographer, and model.
How can anyone rate higher than Shakira? This little woman is a sensational singer - powerful voice, great intonation, superb range. This girl has it all. She is also one of the most stunning beauties to grace the stage. She can sing, she can dance and her figure is incredible. Look at that face - she is gorgeous - and on top of all that she is a great philanthropist. The Pies Descalzos Foundation was founded to help improve the life chances of poor children in Colombia when she was only 18 years old - long before the 'big fame' period! This girl is a wonder as well as a stunning beauty.
She shows her feelings through her songs, performance and voice. Not only does she devote herself to her music but to the public. She works night and day on her songs and really tries to perfect them. Passion, devotion, love, charm and beauty; that is just some words to describe Shakira.
To me She is the best Latino female singer I heard in my life she has a beautiful voice she is a wonderful dancer and she's a mom with a great style of clothes and she has very beautiful songs!
She has a very diverse vocal range and her performance abilities are phenomenal. Shakira is well off as one of the most significant singer/ song writers in the world.
4
Jennifer Lopez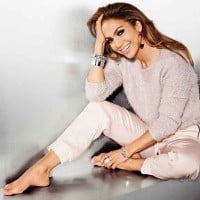 Jennifer Lynn Lopez, also known as J. Lo, is an American singer, actress, dancer, fashion designer, author and producer.
Jennifer is by far my favourite Artist! I see the word artist and not singer because she does soo many different things. It is inspiring to me how she follows her passion and makes so many things work without letting herself be held back.
Her music has character and you can see, feel and hear that she puts all of her into her music.
She is to most beautiful person I have ever seen beautiful is just a word Jennifer gives a meaning to it her voice is not strong is is very sweet she is beyond awesome love her so so much! She can sing she can dance she can act what can't she do she's a mom and she is the highest paid Latin actress she is the queen of scents!
She is one of the most talented artists in the world! She acts, she sings and she dance so so wonderfully! I LOVE HER!
She sings and dance so good! Love her a lot..
5
Thalia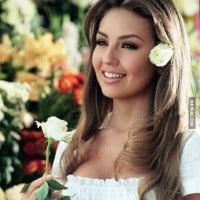 Thalia is the female singer that Mexico send to the world to represent this country, she is very talented, her music and her acting are such a good reference of a complete artist, I think that she will be remembered forever.
This woman is all talent. Is most beautiful woman. Her singing and dancing are extraordinary. I loved watching all her novelas. No one is better than you Thalia. You make Mexicans proud to have such talent in their beautiful ladies. I love you Thalia.
She can ask for a music treacher to teach her how to become a signer... She is a product of marketing and even lies... She has not sold over 20Million records but they always said she has sold more...
I cannot believe how under-rated she is. She has everything, the looks the voice and the body. How on earth is she so low on this list?
6
Celia Cruz
The Cuban queen of latin music is the reason why a new door was opened for latin music to enter American culture. Celia Cruz had a positive and humble way in looking at the reality of life, no matter the obstacles she believed that every person has to experience difficulties in ordet to truly tast the fruit of life.
I so agree with the other post, This trailblazing woman should of been 1st. At the very top! She laid the ground work for every single Latina singer that came after her. And she is listed at 9? terrible.
Not only the most powerful voice, but the most influential, charismatic and representative of all latin singers.
She has such an amazingly soulful and sultry voice, its surprising she isn't first on this list.
7
Demi Lovato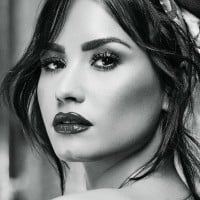 Demetria Devonne "Demi" Lovato is an American singer, songwriter, and actress. After appearing on the children's television series Barney & Friends as a child, she received her breakthrough role as Mitchie Torres in the Disney Channel television film Camp Rock and its sequel Camp Rock 2: The Final Jam. ...read more.
Ahm, I love her so much.. I love all her songs and the only artist that can fully sing live with beautiful voice and vocal from the start to the end of the concert or etc.. Love you demi
Best female singer since Christina Aguilera! One of my best with Ariana Grande,Selena Gomez.
She should also be there on the list.
Best Disney star ever!
8
Selena Gomez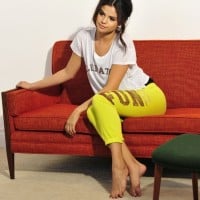 Selena Marie Gomez is an American actress and singer. She is best known for songs like "Come & Get It", "Good For You", "Same Old Love", and "It Ain't Me". Selena Gomez's voice is mezzo-soprano but she usually sings in alto. She is best known for her role as Alex Russo in Wizards of Waverly Place.
Her music wants you to feel good. She always has somthing different to share like love like a love song had a Japanese vibe to it while come and get it has a middle eastern vibe to it.
Stars dance is very dancy but a year without rain is very different. She also grew up in a very elegant way. It is hard to grow up in front of cameras. It's even harder to go gracefully.
This young lady not only does she have a great voice but it is a great actor. Beautiful Mexican American beauty.
Selena Gomez
She is a very talented woman and is very passionate about her work and loves her fans. I love her and I am inspired by her.
A real winner! Such a beautiful, talented young lady!
9 Paulina Rubio
10 Edith Márquez
The Contenders
11
Shelly Lares
It's true that she doesn't get that recognition she obviously deserves. But hey! At least she got recognized on here, and even on that, along with one of her best friend's, Selena! I've said it once and will continue to say it, Shelly is the last of the Selena era top female artists that has kept it more "Tejano" and has stayed within her music style range no matter how our style and generation of music has changed. She doesn't need to go out and try to collaborate w/successful Mexican groups to look for a possible hit, she doesn't need to change her music style much or even at all. She stays w/her feet well planted and keeps it as Tejano as she can deliver it to us. And look, she's living proof that it can be done no matter of time changes, etc. She just keeps on doing what she loves, is living comfortably, has a beautiful, strong, loving family by her side, and still delivering great music to all of us SHELLIANS. We love you Shelly! Keep on keeping it real! Congratulations by the ...more
Great, Wonderful Awesome Tejano singer If you get a chance to see her live Do it You will be Blown away She is a very talented singer Does Country too! I've been a fan for quite some time Now! Thanks for all your hard work and dedication MS Shelly Lares you are fantabulous!
Its amazing to hear such a GIGANTIC voice come out of such a tiny person! Besides being such a talented singer, she's such humble, wonderful person.
Shelly is an amazing entertainer! What you see is what you get, Love that about her!
12 Jennifer Pena
13
Karol G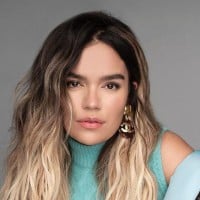 14
Christina Aguilera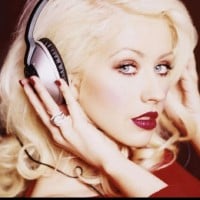 Christina María Aguilera is an American singer, songwriter, and record producer, best known for songs such as "Beautiful", "Genie In A Bottle", "Fighter", "Hurt", "Dirrty", "Your Body", "Lady Marmalade", "Reflection", "I Turn To You", "Come On Over Baby (All I Want Is You)" "What A Girl Wants", and ...read more.
Aguilera has a pure raw power when she sings, it was MI Reflejo that jolted my admiration for her voice. She has not disappointed when delivering powerful songs that I and many people can relate to. I am still waiting for her second full length LP.
Great voice. A giant of a voice, this beautiful Mexican American lady. Just love her in Burlesque.
She has a voice like no other... only comparable to Mariah Carey in strength and notes! Amazing!
Amazing voice and stage presence!
15
India
India is a powerhouse when it comes to her voice! Second to none, she has proved that her range along with the emotion behind each and every word is not to be reckoned with. She not only has shown that she can master the salsa genre, but she is currently working on a CD of ballads which is being produced by none other than the Mexican super star Juan Gabriel. She will be around for a long time and I can only imagine the success that she will be walking into with her great personality and her versatility for music. India, you are number 1 in my book!
India is amazing. She makes all who hear her energy submit to falling into the groove she displays. She does not receive the exposure via the media in the US she can establish.
India is the best! From Freestyle to house to salsa and now ballad! She is a woman for all genres. I love you India!
16
Jenni Rivera
Jenni, you did open barriers for Mexican Americans. It's a shame that you didn't start in the you S with English music. Like Selena you had to sing in Spanish first which shows how Mexican Americans are highly discriminated upon in their own country. Hopefully it will change in the near future. RIP, we will always love ❤ you.
No one word can describe this beautiful strong woman. She did so much not just gor her community but for people everywhere. Mainly for woman. She was and still is such an inspiration to us all. She will always be remebered and loved
Jenni should be on top since we are voting for best Mexican female singer
17
Vikki Carr
Vikki Carr is a four-time Latin Grammy winner and is extremely popular and loved throughout Latin America! Still recording in the studio and has a new CD out called "Viva La Vida"! Pickup your copy today and/or any of her other latin CD's and you'll hear why she is The Best!
Has a voice that is hard to beat. Dean Martin described her as "the best girl singer in the USA," and it's hard to disagree with that.
She is the most talented singer I have ever heard. She has great vocal control and colors her songs like painting on canvas.
Great singer - very under-rated here! This woman is one of the greatest latin and anglo singers of all time.
18
Olga Tañón
Olga is the best singer in her generation. Her vocals are absolutely amazing. She has it all as a performer. She is the ultimate role model for any young artist!
19 Alicia Villarreal
20
Laura Pausini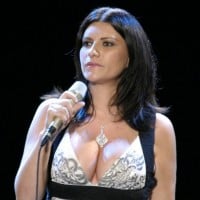 Laura has 10 albums. Countless awards:
5 ASCAP Latin Music Awards
2 Billboard Latin Music Awards
1 Grammy
3 IFPI Platinum Europe Awards
3 Latin Grammy Awards
Plus a dozen others. She sings with passion. Not just dance tunes but pure ballads. I can't believe she isn't higher on the list. She's had a successful 20 years in the business. As much as I <3 Demi and Selena they are not true latin singers if they are only having a couple of latin songs. Most of there stuff is in English. But Laura she can speak Italian, Spanish, Porteugese, French and English. She also has a lot of Italian albums, then she made one completely in Spanish and one in English. She's the best.
Her voice is one of a kind that's why she's the best singer of all female singers.
Laura pausini should be in top 10!
21
Mercedes Sosa
Mercedes Sosa's "Gracias A La Vida" is one of the top unforgettable latin songs of all time. A lot of the current nominees and contenders would likely be inclined to agree.
Legend of legends... Masterful voice range, power, grace. Sang "Gracias a la Vida, " one of the greatest songs of all-time.
By far the best
22
Naya Rivera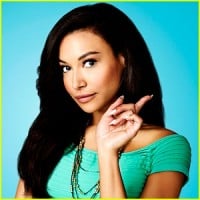 Naya Rivera Dorsey (January 12, 1987 - July 8, 2020) was an American actress, singer and model, known for playing Santana Lopez on Fox's musical comedy-drama television series Glee. She started as a child actress and model. She was the mother of Josey Dorsey.
Just look up all of Santana Lopez solos and tell me she is not an amazing singer her vocal range is ridiculous and her voice can melt with anyone.
Okay if you don't know who she is then search these performances:
Glee Nutbush City Limits
Glee Girl On Fire
Glee Valerie
Glee Back to Black

If you don't like her after hearing those songs than just watch her character Santana on Glee.
Best version of "Girl on Fire" I've ever heard, including Alicia Keys
23
Rocio Durcal
Her voice is unique, beautiful and enchanting. Every time I hear her sing, I get hypnotized and enamored with her voice and song interpretation. That is why she is probably the oldest in this or any list like this. Unforgettable.
I wish I would have discovered her earlier in my life. A gringo, it took me a while to get into researching the great talents from Mexico and Spain. This lady was tremendous talent.
Lovely classy lady great style, the songs that she sang we're beautiful I miss her very much. I'm glad she recorded a lot of songs in her life.
I loved her singing and the way she holds her self when she sings
24
Aneeka
She is the best latin singer these days!
Best new latin singer
25
Gloria Trevi
Definitely the most unique and trend defining female singer in latin America. In the 90's Gloria was the most original and controversial singer, song writer. After her incident, she returned to entertainment as strong as before. Her music has evolved with time, and while other great singers of her time are no longer current, Gloria keeps filling stages.
I love her music
PSearch List