Top 10 Biggest Wannabes and Posers in the Music Industry
Those music artists are the biggest wannabes or posers of all time. They're either copying off some of the original music artists or they try way too hard with their music. Wannabe: A person who tries to be like someone else. Poser: Someone who's trying to be like something that they're not. Also, feel free to add some more items on this list.

The Top Ten

1 Cardi B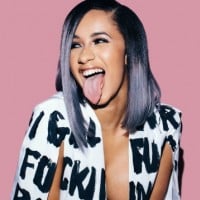 Belcalis Marlenis Almánzar (born October 11, 1992), known professionally as Cardi B, is an American rapper. Born and raised in New York City, she became an Internet celebrity by achieving popularity on Vine and Instagram. From 2015 to 2017, she appeared as a regular cast member on the VH1 reality television series Love & Hip Hop: New York, which depicted her pursuit of her music aspirations. She released two mixtapes—Gangsta Bitch Music, Vol. 1 (2016) and Vol. 2 (2017), before signing with Atlantic Records in February 2017. ...read more.
I actually like some of her songs but she cashed in on black culture and slipped through the doors when Nicki walked through. She performs everything like even that overexaggerated blackcent and tries so hard to convince people that she isn't acting by constantly trying to defend it. She makes bunches off our culture and has become the poster child for cultural appropriation. White kids love her because she is a shining example of how they too can create a whole career off of trying to act like a" ghetto or black" stereotype and look super cool at the same time.
Hands down the most abhorrent female rapper of all time. She is no more than a cheap ripoff of Nicki Minaj and other female rappers combined who has no real talent. She tries too hard to sound like a gangsta, going to the point where she sounds incredibly laughable and fake. There is simply nothing to like about Cardi B, she is a more disgusting, more awful, more fake, more unoriginal and more talentless version of any other female rapper. End of story.
Cardi B's the biggest wannabe rapper of all time. She's a huge rip-off of Nicki Minaj. Cardi B's rapping isn't original at all. Her voice is also much more cringy than Nicki Minaj's. Even Iggy Azalea can rap better than Cardi B. Also, Cardi B's songs are much worse than Nicki Minaj's songs. Her music if far from being unique and original. All Cardi B cares about is fame and nothing else.
She's such a mindless annoying rat who wants more attention & doesn't put enough effort into music. She's wannabe/poser.
2
Blood on the Dance Floor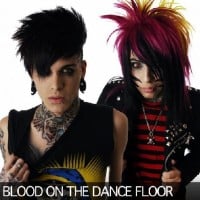 Blood on the Dance Floor was an American scene duo currently consisting of Dahvie Vanity and Fallon Vendetta that formed in 2006. Former members include Jayy von Monroe (2009-2016) and Garrett Ecstasy (2009). All of them provided vocals to the project. ...read more.
This band isn't even real music. They're some of the biggest posers of all time. They look like clowns trying to be as emo as possible. All they do is whine because they got exposed for being a bunch of rapists and awful people. Their singing's really fake. They abuse the autotune to the max. Their songs are either about sex or whining about their lives. They might look tough and scary, but their music is just some Crunkcore and Techno junk that most people don't care about. They're huge posers and they can't even sing without autotune.
It's like any other emo band but this time, with disgusting lyrics, weird productions filled with video game beats and a singer who is a rapist and an objectively disgusting person. There is nothing original about any emo bands in general because most of them consist of fake meaningful songs and they sound incredibly fake and whiney.
Now, when I think of it, they should be at number 1. They're horrible and they're some of the biggest posers of all time.
To be honest, I should have put them higher than Imagine Dragons.
3
Miley Cyrus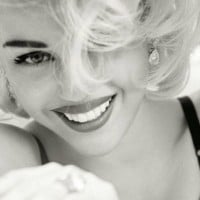 Miley Ray Hemsworth (born Destiny Hope Cyrus), known as Miley Cyrus, is an American singer, songwriter, and actress. She was born on November 23, 1992, in Franklin, Tennessee, to Tish Cyrus and Billy Ray Cyrus. Her voice type is Mezzo-Soprano and has 4 octaves. She became a teen idol starring as the ...read more.
She sounds similar to Kylie Minogue, to be honest. Her songs are pretty close to the ones by Kylie. Miley Cyrus sounds like a wannabe of Kylie Minogue and Madonna, combined. Miley tried way too hard with her songs. Her music is filled with autotune, as well. Her songs are so unoriginal. Her songs are extremely inappropriate, especially her most recent songs. She also can't sing at all. She's also giving pop a very bad name. She's one of the biggest wannabe singers of the 2010s.
4
Chris Brown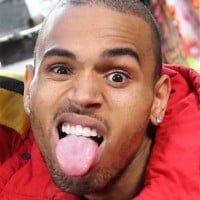 Christopher Maurice "Chris" Brown (born May 5, 1989) is an American singer, songwriter, dancer and actor. Born in Tappahannock, Virginia, he was involved in his church choir and several local talent shows from a young age. He is most well known for his physical assault towards the singer Rihanna in 2009. He is also known for many hit singles, such as "Kiss Kiss", "Run It!", "Forever", "Deuces", "Look At Me Now", "Loyal", "Ayo", and "Back to Sleep".
Knew the second he put his hands on
Rihanna, he would change his image to bad boy and get a million tats overnight...and he did. He approached the domestic abuse aftermath with a nasty dismissive attitude and really rode his new image home to the bank. The old Chris would never be the, "hoes ain't loyal" kind of jackass but since he had a new image to protect and a new fan base to tend to, he just became a wanna be rapper poser jackass
5
Brokencyde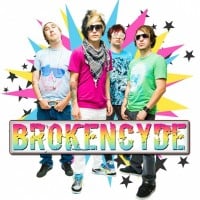 Brokencyde is an American crunkcore musical group from Albuquerque, New Mexico, founded in 2006. The group's lineup consists of David "Se7en" Gallegos and Michael "Mikl" Shea, and musically are one of the founding groups in the crunkcore genre, which is crunk hip-hop with screamed vocals.
6
Halsey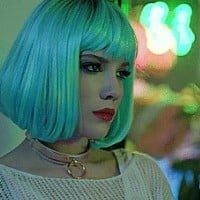 Ashley Nicolette Frangipane, known by her stage name Halsey, is an American singer and songwriter. She was born on September 29, 1994 in New Jersey. She started her career by releasing songs on SoundCloud, and now she is a well-known pop singer with hits like Bad at Love, and Now or Never. She had originated ...read more.
I honestly agree with this she tries too hard to be Alternative or Indie Rock when she's Indie Pop at most.
7
Billie Eilish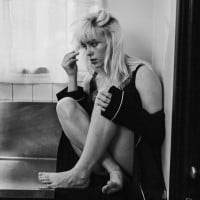 Billie Eilish Pirate Baird O'Connell, known professionally as Billie Eilish (born December 18, 2001) is an American singer and songwriter, best known for her songs "When the Party's Over", "Bury a Friend", "Everything I Wanted", "Happier Than Ever" and especially "Bad Guy".
Is this list intended to be exclusively negative? Because I like her music but I can actually understand why she could be considered a poser given that her persona that is displayed in her music is very different from her real personality.
''Reinvented pop'' she did nothing what so ever to pop. She is, at best, a one off (thank god) whisperer with decent success who ripped of bjork
8
Ashlee Simpson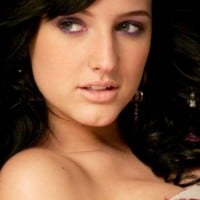 Ashley Nicolle Næss, known by the stage name Ashlee Simpson, is an American singer-songwriter, actress, and media personality.
9
Blake Shelton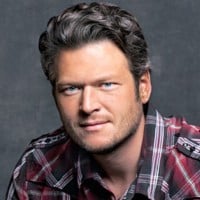 Blake Tollison Shelton is an American country singer and television personality. In 2001, he made his debut with the single "Austin".
He's such a terrible country singer. He's my most hated country singer of all time.
10
Blink-182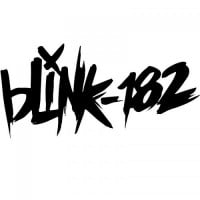 Blink-182 are a pop-punk band formed in 1992. Original lineup were Mark Hoppus (Bass Guitar, Vocals) ...read more.
These emos tried way too hard with their music. Their music is far from being a good punk band, yet some people call them punk. They have some of the most unoriginal and whiny songs of all time. They can't even play with their music instruments, properly. Tom DeLonge's also a terrible singer who's constantly whining, non-stop. Their music is extremely far from being unique and original. It's not even real punk music, it's either emo or pop punk, at best. The only thing that the members of Blink-182 really care about is their money and their fame, they don't care about their music nor their fans. Out of all the pop punk bands, Blink-182 is definitely one of the biggest poser bands of all time.
It's just a generic pop band disguised as a punk band. Their music is so boring, generic and whiney like almost any other pop punk band I know. They try too hard to sound like an actual punk rock band but fails miserably due to how generic they truly are.
I disagree. I've always considered them more as a band that has fun making music, rather than a poser band. It's what makes them great.
The Contenders
11
Rick Ross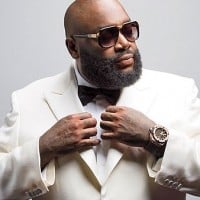 William Leonard Roberts II, better known by his stage name Rick Ross, is an American rapper and entrepreneur.
12
5 Seconds of Summer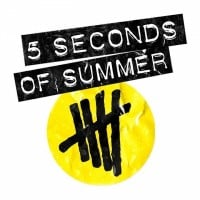 5 Seconds of Summer are an Australian pop-rock band from Sydney, Australia, that formed in 2011. The group were originally YouTube celebrities, posting videos of themselves covering songs from various artists during 2011 and early 2012. They rose to international fame while touring with One Direction ...read more.
This is basically the more emo version of One Direction but more annoying and even worse. They are just another boy band that is supposed to sound more like pop punk but fails miserably.
They sound like most other boy bands to me.
13
Kid Rock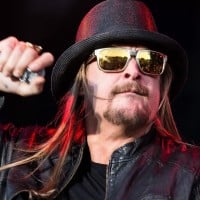 Robert James Ritchie Sr., known professionally as Kid Rock, is an American singer-songwriter, rapper, musician, record producer, activist, minister and actor.
14
Machine Gun Kelly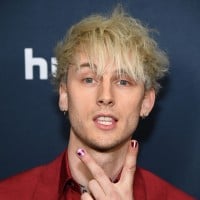 Colson Baker, better known by his stage names MGK and Machine Gun Kelly, is an American rapper and actor, from Cleveland, Ohio.
Attention seeking poser who ripped off lil peep and insults two genres of music just by existing in that space. And he looks like a Skeleton with a wig.
15
Charli XCX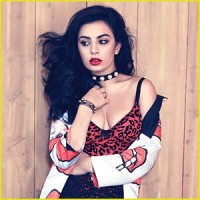 Charlotte Emma Aitchison, better known by her stage name Charli XCX, is an English singer and songwriter. Her most famous songs include Boom Clap and her feature on Iggy Azalea's Fancy.
16
Bhad Bhabie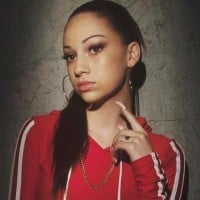 Danielle Bregoli, known professionally as Bhad Bhabie, is an American rapper and internet celebrity. She gained fame in 2017 and is known for her songs like "Gucci Flip Flops" and "Geeked Up"
Knew this was a a clout chasing poser who would try to squeeze relevance out of that Dr. Phil episode...and she did
17
Boys Like Girls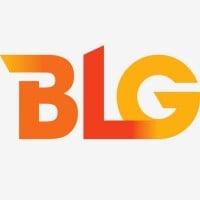 Boys Like Girls is an American pop rock band from Boston, Massachusetts. Formed in 2005, the group gained mainstream recognition when it released its self-titled debut album.
They're some massive posers, in the music industry. They're not even pop punk, at all. They're more pop rock, pop or power pop at best. Their songs aren't even nearly heavy enough to be called pop punk. Boys Like Girls is also one of the whiniest bands of all time. Their vocals are also extremely whiny.
18
Hinder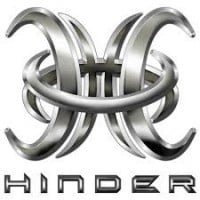 Hinder is an American post-grunge band from Oklahoma that was formed in 2001 by drummer Cody Hanson, lead singer Austin Winkler and guitarist Joe "Blower" Garvey.
Hinder may not be that bad of a band, but it's a wannabe music artist. They sound like a rip-off version of Nickelback. They also got somewhat famous with their song "Lips of an Angel." It's not that bad of a song, but it sounds like a rip-off of Nickelback. It's also a much more obscure band than Nickelback. Hinder's less post-grunge and it's more alternative rock, as well.
Hinder is a more bland version of Nickelback. However Hinder isn't the only poser rock band out there which sounds like Nickelback, there is also Theory of a Deadman, Creed and Three Days Grace (The more emo version of Nickelback which gets slightly more phrase than the other bands I mentioned). Nothing original, it has already been done before many times.
Yeah, you're right. They're a bland version of Nickelback, and their vocals are even worse.
19
Greta Van Fleet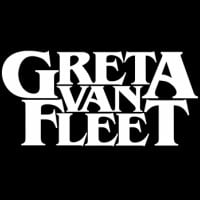 20
Mark Wahlberg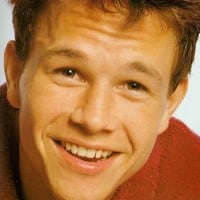 Mark Robert Michael Wahlberg is an American actor, producer, businessman, former model, rapper, and songwriter.
21
Ariana Grande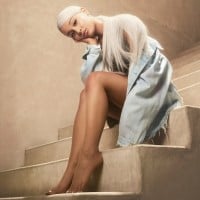 Ariana Grande-Butera (born June 26, 1993) is an American singer, songwriter, and actress. Her four-octave vocal range has received critical acclaim, and her personal life has been the subject of widespread media attention. She has received numerous accolades throughout her career, including two Grammy ...read more.
22
John Lydon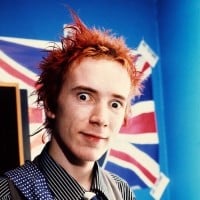 John Joseph Lydon, also known by his former stage name Johnny Rotten, is an English singer, songwriter, and musician.
Poser? The Sex Pistols were one of the first true punk rock bands. They also influenced countless bands. Not the biggest fan of him and his band but I don't think they are posers
23
Fall Out Boy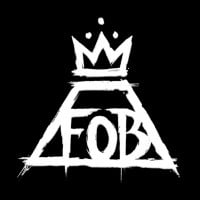 Fall Out Boy is an American pop punk band formed in Wilmette, Illinois, a suburb of Chicago, in 2001. The band consists of vocalist and guitarist Patrick Stump, bassist Pete Wentz, guitarist Joe Trohman, and drummer Andy Hurley.
To be honest, I find them extremely whiny. I used to like them, but now I don't. They're mediocre at best.
24
Jojo Siwa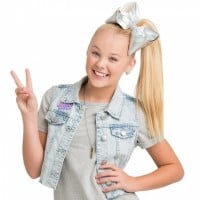 Joelle Joni Siwa, also known as Jojo Siwa is an American dancer, singer, actress, and YouTuber. She joined the masked singer in 2020.
Am I the only one who always thought it was super awkward and cringe that a grown adult, a 19 year old, dresses like a child and has a whole career of trying to pass herself as a child so she can sell bows and crap to little kids? I don't even know why this girl is famous. Is she a Disney star? Who is this? I heard a while back that she came out and I was expecting her to change her image after and nope. She is really working hard to cosplay a third grader. It's hard to even want to know anything about her because the whole thing is a mess.
25
Taylor Swift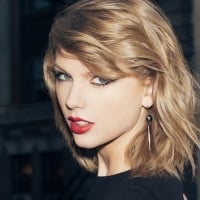 Taylor Alison Swift is an American singer-songwriter. ...read more.
PSearch List