Best Blake Shelton Songs
This is the top 10 songs' list of the great country artist Blake Shelton.

The Top Ten

1 Boys 'Round Here
This song is undoubtedly number one. The song which will make you fall in love with. You would surely hit the ' replay ' button.
This is a fun song and the lyrics are amazing too. Talks about the country boys and their nature. It's a great listen.
Why do people think they are such hicks when they go to a concert in the cities and live near or around. Damn posers, A&X foREVer
This my all time favorite song!
2
Honey Bee
This is just the cutest love song ever and the music video is just wonderful. Cute and charming just like Blake. The perfect song to listen in the morning to make your day brighter.
Oh! What a song! Couples can sing this to each other all the time! It received 138,000 downloads in its first week!
3
God Gave Me You

A beautiful song filled with true and genuine emotions. Something to sing to your loved ones to show them how much they mean to you.
"God gave me you for the ups and downs,
God gave me you for the days of doubt,
God gave me you.."
4
Austin

This song is truly amazing and is one of Blake's early hits. The lyrics are beautiful and narrate a beautiful love story. It's one of those songs that touches your heart and stays with you forever.
" And P.S. if this is Austin, I still love you"
Blake's first single! He started his tremendous career with this song. It have him his identity in music industry.
5
Sure Be Cool If You Did
I love this song.
6
Doin' What She Likes
7
Hillbilly Bone

This is a fun and cheerful song that will brighten your day for sure.
This is a good song it one of my favorites ever since I first heard it
8
Mine Would Be You
9
Footloose
10
Who are You When I'm Not Looking
This is not only an amazing song to listen to, it is also lyrically beautiful. Blake's voice sounds amazing in this as it sucessfully conveys all the right emotions that the lyrics demand. It's a song about a man wondering about all the little things like habits that the woman he loves has that only comes out when she is all alone I. E he wonders how the real person is behind that mask. This song reminds us that it is not just the exterior that matters but the true nature and the little things about a person that actually makes them and that is what we should be falling in love with.
" My oh my you're so good looking,
But who are you when I'm not looking? '
It's about as sappy as I'm comfortable for another guy to get.
Love this song!
The Contenders
11
My Eyes
Best possible song to describe your girlfriend on date night!
A sweet romantic song, sung beautifully by Blake. It's amazing.
Awesome! Really loved it!
12
The Baby

Dedicated to all mothers on this planet. I really felt like crying! It was very difficult to choose its position, I.E. , first or second. Awesome piece of music. Long live Blake!
This song rips out my heart and stomps all over it. I cry every time. By far Blake Shelton's best song.
13
Sangria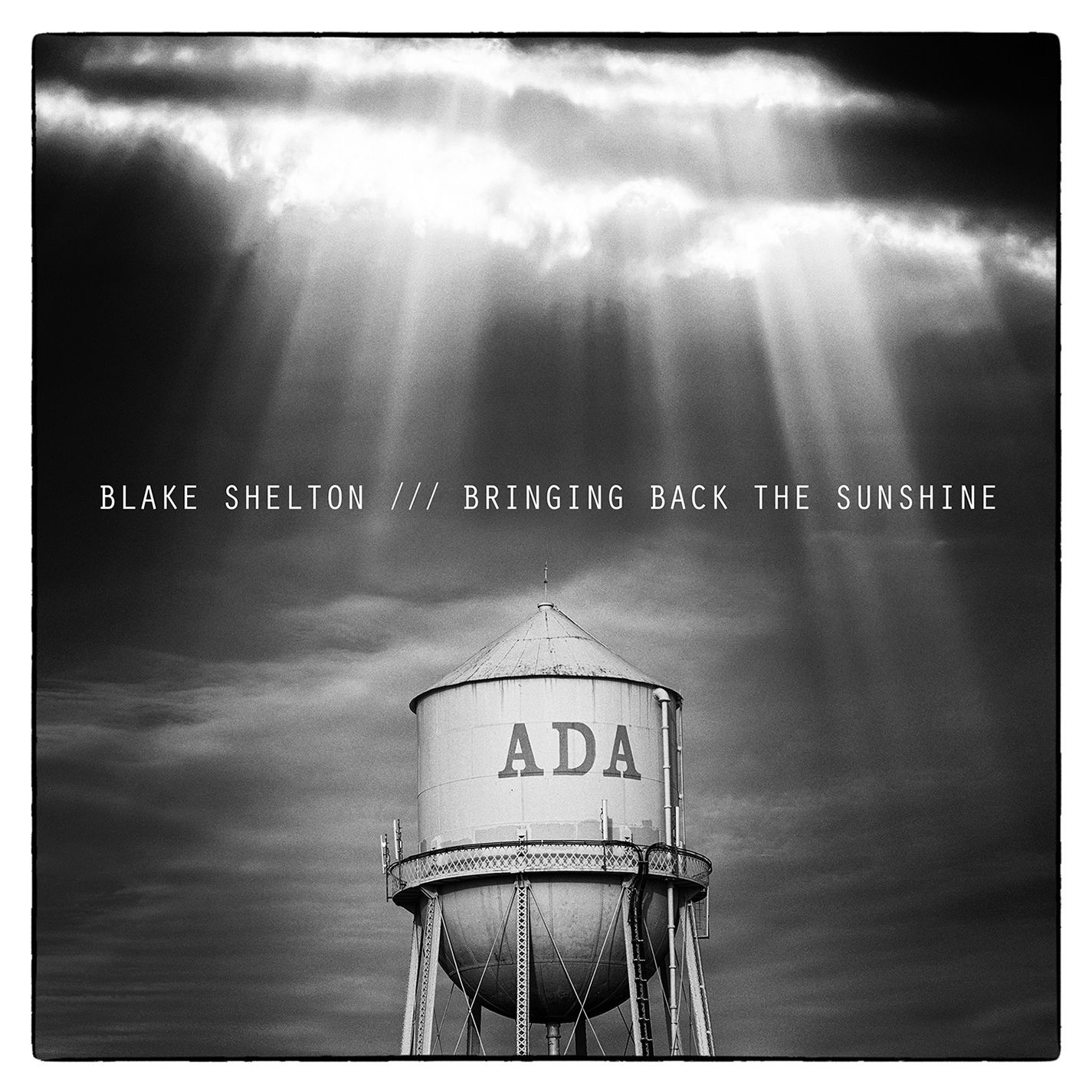 First song I have ever heard by Blake Shelton. Had to put an entry in this list here! Stuck in my head
I love this. Song.
14
Lonely Tonight
Beautiful duet Blake really carries it!
15
Some Beach

16
Came Here to Forget

This is the first song I heard of him and totally fall for it. don't know why people are not yet mad with this song
17
Ol Red

This song is amazing and has beautiful lyrics. Its about a dog called Red in jail. This is one of those songs that narrate an amazing story. It's a must listen.
16, nah. This song has a great story, it's a cover but a still amazing story and great cover. I put this at number 1. But I'm just saying, just saying.
Put this in the top 5
18
Kiss My Country Ass
I don't really like all of Blake Shelton songs but thing is one is awesome. Great lyrics great song. I can't believe this is 28th
19
God's Country
20
Gonna
This song is awesome!
21
Drink On It
22
Over
"If I could, I would dare, feed your dreams and starve your fears" Such a beautiful song sung by Blake.
23
Do You Remember
24
Home

This song has so much emotion! It makes me miss home and living with my parents when I was younger...back when things were a lot more simple!
25
She Wouldn't Be Gone
A beautiful song with beautiful lyrics that is sung amazingly well by Blake with his voice filled with emotions. This song narrates the story of a man who regrets his past actions that had led the woman he loves to leave him.
Blake's best song in my opinion, real emotional song and he sings it with so much emotion that makes it feel like it couldn't be sang any other way. although mine would be you is a close second though.
PSearch List