Top 10 Facts You Probably Did Not Know About Jimi Hendrix
Here are some interesting facts you probably did not know about late guitarist and singer-songwriter Jimi Hendrix (1942-1970).

The Top Ten

1 He was forced to join the Army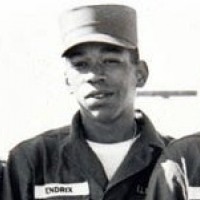 In 1961, Hendrix was caught driving stolen cars twice. When stopped by the police, they gave him two choices: join the army or go to jail. Hendrix chose to join the army, and did poorly in the military. His group the 101st Airborne Division was soon discharged, while Hendrix was allegedly discharged because he broke his ankle while training to be a paratrooper.
2
His first guitar was a ukulele with one string
Hendrix was looking through trash as a teenager, and found a broken ukulele, with only one string attached. He would play it along with tunes by Elvis. And finally, Hendrix got his first real guitar, an acoustic at the age of 15. He learned to play tunes by Muddy Waters, B.B. King, Howlin' Wolf, and Robert Johnson.
3
He once saw a glimpse of Elvis Presley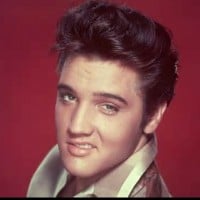 I'm honestly surprised he never actually met Elvis but I guess it makes sense given that Jimi Hendrix had very little time in the spotlight before his death.
Hendrix wanted to see Elvis Presley perform at Sick's Stadium in Seattle on 1 September 1957, as he could only watch Elvis from atop a nearby hill.
4
He often sketched car designs as a teenager
Another unique and cool fact about Hendrix is that he was very good at art and design when he was a teenager, that he often sketched car designs and sent them to the Ford Motor Company. However, what Ford responded was unknown. Hendrix also liked drawing NCAA college football players
5
He consists of mixed ancestry
While Jimi Hendrix was considered African-American, he had white and American-Indian blood in him, when his great-great-grandmother was a Cherokee Indian, who married a white Irishman named Moore.
6
He had a band before he formed the Jimi Hendrix Experience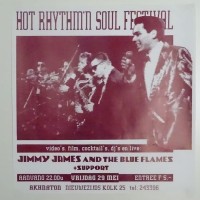 Then-unknown Hendrix in the early 1960s worked as a session musician under the name Jimmy James. He then formed his own group Jimmy James and the Blue Flames
7
There was an alternative cover of Electric Ladyland
The original cover design for Hendrix's Electric Ladyland featured a dozen naked women holding Jimi Hendrix memorabilia, but was only used in the United Kingdom. But in the United States, it only showed Hendrix performing, so we can understand why.
8
He tried to rent Ringo Starr's apartment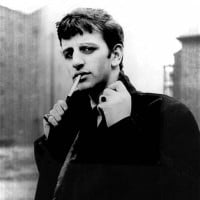 In his early days of London, Hendrix and his manager Chad Chandler rented Ringo Starr's apartment at 34 Montagu Square, but Ringo kicked them out.
9
He almost appeared in The Beatles movie Magical Mystery Tour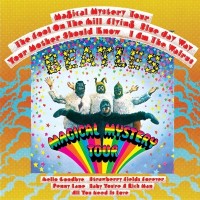 Hendrix was supposed to make an appearance in the Beatles' TV movie Magical Mystery Tour, but scheduling conflicts prevented that from happening.
10
He could not read music
As he is self-taught, Hendrix learned to play by ear and cannot read music. He would even use words and colors to express himself.
You could say that he felt what he played rather than reading the music he played. Blues is about feel after all
The Contenders
11 He was left-handed, so he played his guitar upside down
12
He got fired by Ike Turner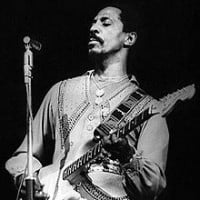 13 Although Hendrix's father might not have cared that much, he was the one to get Jimi a guitar
BAdd New Item