Top 10 Facts You Probably Did Not Know About Freddie Mercury
Here are some interesting facts you may not know about the British singer-songwriter, record producer, and lead vocalist of rock band Queen Freddie Mercury (1946-1991).

The Top Ten

1 His toothache led to the rise of the Sex Pistols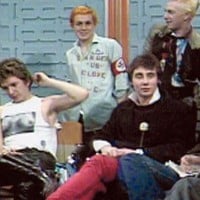 On 1 December 1976, Queen had to cancel an appearance on Bill Grundy's Today show because Freddie developed a severe toothache and had to make an emergency visit to the dentist. An underground punk band The Sex Pistols were brought in as replacement, who showed signs of profanity, sarcasm, obscenity, and their alleged drunkenness on front of the TV camera. This led to a shock in the United Kingdom, and changed Grundy's career, as the Sex Pistols rose to a famous controversial punk band that recorded the banned song "God Save the Queen".
2
He had an obsession with cats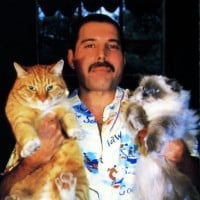 Freddie Mercury owned ten cats, and treated them like they were "his family". He made sure that each cat had their own Christmas stocking filled with treats and toys. Five of them were alive after his death, leaving them to Mary Austin, as part of his estate.
I think the song "Delilah" was dedicated to one of his cats, he really loved his cats
3
He recorded several songs with Michael Jackson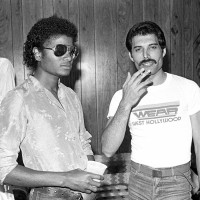 In 1983, Freddie visited Michael Jackson's home and recorded three demos: "There Must Be More to Life Than This", "State of Shock", and "Victory". However, they were never really finished, even though a solo recording of "There Must Be More to Life Than This" was on Freddie's solo album Mr. Bad Guy, he said "We never seemed to be in the same country long enough to actually finish anything completely". He was also frustrated by the fact that Jackson insisted on bringing a llama into the recording studio. May they both rest in peace. Wonder what they are doing in Heaven right now...
4
He had four extra teeth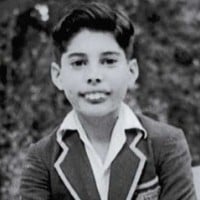 He was born with four extra teeth, and was often bullied in school for it, which caused him to be self-conscious about his appearance. But he refused to have them fixed, believing that they would alter his vocal performance, which is the reason why Mercury had such an amazing voice.
5
He designed the famous Queen logo himself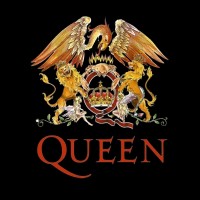 Thanks to having a degree in art and graphic design from Ealing Art College, he helped to brand the band by the logo he designed himself, which consists of zodiac signs of the band: which is two Leo lions for John Deacon and Roger Taylor, a Cancer crab for Brian May, and two fairies to represent Freddie's Virgo sign. The "Q" and crown is to represent the band's name of course, Queen.
6
He was a major stamp collector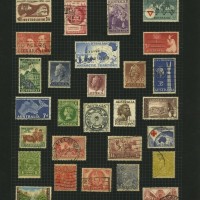 Starting as a child, Mercury often collected stamps from Zanzibar, the UK, New Zealand, and Monaco. His childhood stamp collection was one of his few possessions kept by his family after his death, until it was acquired by the British Postal Museum in 1993 for exhibitions.
Stamp collecting is the kind of hobby that I think a lot of people assume only boring people do so it's good to see how wrong these people are.
7
He wrote "Crazy Little Thing Called Love" in the bathtub
While his bed was the unusual place Freddie wrote songs, he was taking a bath at a Hilton Hotel in Munich, Germany, when he came up with an idea for an Elvis-inspired tune. It took him around 5-10 minutes to wrote. The song went to become Queen's first number-one hit in the United States. Freddie once said the song isn't "typical of my work, but that's because nothing is typical of my work".
8
He was born and grew up in Zanzibar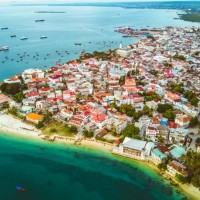 Freddie Mercury was born in Stone Town, Sultanate of Zanzibar on 5 September 1946. His family moved there so his dad can continue his career at the British Colonial Office, until when they moved back to escape the violence of the revolution against the Sultan of Zanzibar and the Arab government.
9
He saw the "Bohemian Rhapsody" scene from Wayne's World and loved it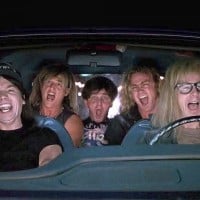 Even though Wayne's World came out a few months after his death, Freddie Mercury was aware that "Bohemian Rhapsody" was going to be in the movie. Even Mike Myers wanted the song to be played instead of Guns N' Roses, as he threatened to leave production if officials don't do it so. After the hit movie was released, the song hit the charts again and made Queen a bigger hit than ever in the U.S.
10 He had an Arts Degree
The Contenders
11 He was friends with David Bowie and Elton John
12
He started writing "Bohemian Rhapsody" in 1968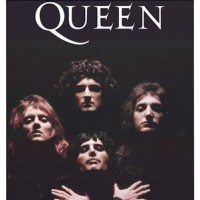 That traces back to the original tune he is very known for before he joined Queen in 1970. He often referred to it as "The Cowboy Song" because of the Old West feel and Johnny Cash-like lyric, "Mama, just killed a man".
13 He was Persian
BAdd New Item