Top 10 Best Grace Vanderwaal Songs
In case you didn't know, Grace Vanderwaal is a twelve-year-old singer-songwriter who won America's Got Talent. These songs are yet to be released, so they can't be found on any album. She didn't perform all of these songs on AGT. I found some of these songs on her official YouTube channel, "Oh Never Mind It's Just Me."

The Top Ten

1 Beautiful Thing

...Beautiful Thing is the exact same song as I'll Hold your Hand...

Beautiful song. Doesn't get much better than this.

A timeless song

2 Gossip Girl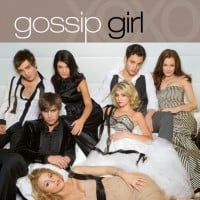 Gossip Girl is an American teen drama television series based on the book series of the same name written by Cecily von Ziegesar.
3
Light the Sky
Beautiful song with a great message.
4
Clay
Clay is so nice and beautiful probably top song on my list your so awesome grace
5
I Don't Know My Name
It just makes me so happy listening to this song. When I first heard her on AGT I knew that she was going to be an idol to all of the young girls out there that get told that they can't do it. She is just so inspiring to me and so many others. I just love her so much.
I have loved you since the first line of I don't Know My Name!
The start of it all. It's impossible not to like this song.
6 12 Stars
7
Moonlight

Really great song. Gives you that excited feeling and is really amazing. Best song!
If you don't like this song I don't know what to say. This song is what made me love Grace Vanderwaal she is perfect. She wont become the next Taylor Swift she will be the first Grace Vanderwaal. LOVE YOU GRACE V.! Moonlight is the best Grace Vanderwaal song.
This song is the best
8 The Good Just Gets Better
9
So Much More Than This
Love this song almost too much it really has a good meaning to it. I sing all the time just 1 good song I guess
This has such a lot of meaning...unbelievable that she's just 14!
Such an amazing song!
10 I'll Hold Your Hand
The Contenders
11 Miss You
12
A Better Life
Love this song. My friend payed it for me once and I loved it. When my friend moved away I was so sad and now every time I hear his song I think of her.
This song will be a Grammy winner. Album also will be up for Grammy. Not one bad song off her ep or upcoming LP. Her resonating vocals along with her relatable lyrics are spot on. We are witnessing something really special.
One of the best songs that displays Grace's simply beautiful lyrics and her singing range. Just wow!
13
Escape My Mind
Absolutely charming, amusing song. When she performs this live she fills in the instrumental transitions between verse and chorus, by bopping her head and shoulders to the beat, in an absolutely adorable fashion.
This song explains what most of us feel everyday. It's beautiful and means a lot.
14
Darkness Keeps Chasing Me
How the heck does a 13yr old find this much depth & emotion and sing this sooo good.
15
Burned
I love this song! This song has a lesson!
everyone says that , but its true for this song!
16 Hotel California
17
City Song
One of the more precious jewels in Grace's legacy!
This song is awesome! So Catchy!
This song is great.
18
Clearly
19
Hideaway
20
You're So Beautiful
Your So Beautiful was such a lovely song. It made me feel better about myself. It made me happy and contented and made me felt beautiful. Grace is so beautiful. I am so proud of her for making such a beautiful, uplifting song.
21
Stray
22
Talk Good
23
Just a Crush
24 Lungs
25 Hope for Change
PSearch List