Greatest Sri Lankan Male Singers
The Top Ten
1
Milton Mallawarachchi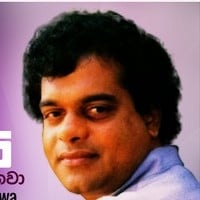 Milton never sang a bad song. He had all his presentations so good, he could do a fast-paced song or slow-paced song and make them all sound absolutely perfect. He had something in his voice that many singers don't he was an artist with his voice painting a pretty picture, and unlike most singers, he didn't need to autotune or even music to show how great his voice really was.
He is the singer who sang best of love and sad songs.
Crystal clear voice.
Some songs are like lyrical poems.
Listen to the song: Eda Ra..." On that night"
Listen how the ending of the first line: Giye..." imitates the sound of an aircraft flying away into the distance.
Arguably the Number 1 Singer in Sri Lanka! & the King of Love Songs
2
W.D. Amaradeva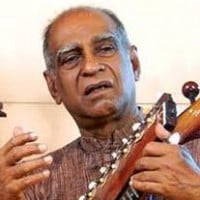 He's is Sri Lanka's best vocalist. There's no one who could even tough his vocal range. He is the creator of modern Sinhalese music having the capability of singing both classical ragadhari and western styles.
Following are some of his achievements:

All India Violin champion - 1955
Composed Maldivian National anthem - 1972
Composed classical and western styles of music.
He is the best artist ever.
Love that amazing voice
Heart feeling singer
3
Sunil Shantha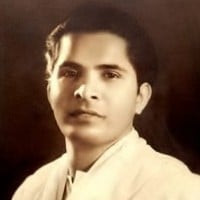 Are you kidding me? A miscarriage like iraj at second place and perhaps the founder of sinhala music and one of the best singers like Sir Sunil Shantha at seven.
Pivotal musician. Should really rank higher on list. Important figure in Sri Lankan culture.
4
Ivor Dennis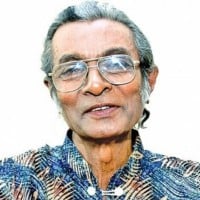 The great voice
5
Clarence Wijewardena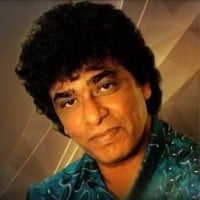 He is the singer who sang best of group songs. I think about my knowledge he was the overlord of the BAND MUSIC. I think he is the best guitar player in srilanka. Now a days new bands have many brand new electrical guitars. They are more expensive. But they can't to close klarance's music. His music is so sweet and excellent.
Oh my goodness! He pioneered the use of electric guitar in Sri Lanka, wrote songs for others (Milton Mallawarachchi, W.D. Amaradeva), even some dedicated to others (Dileepa Podi Puthu) and you give him 43! Come on, at least in top 10!
Best musician in Sri Lanka,2nd to none...
6
Victor Rathnayake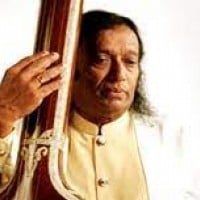 He was the first one man singer in Sei Lanka! I heard that people that couldn't obtain tickets to his show would even break into the auditoriums!
I love how he blends western and classical Sri Lankan music just so neither one gets overpowered but both blend beautifully!
Yeah I remember all the way back when I tried so hard to attend every one of his concerts. He has the most phenomenal and unique voice in Sri Lanka
Yes he is definitely the best singer in all of Sri Lanka. Long live the king!
7
Iraj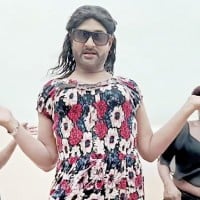 Iraj revolutionized the hiphop music industry in Sri Lanka. He is an all in one product. He can sing, compose music and do T.V. shows. I like iraj because he got a good personality.
Love the raps he produce
He is the best producer in sri lanka.
he helped sriLankan poor peoples every time.
He is talent person
8
Vijaya Kumaranatunga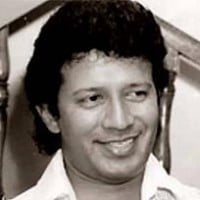 The Most Beautiful Singer and the Personality & Charisma Ever! Milton, Vijaya & Clarence should be the Top 3
Greatest actor in Sri Lanka of all time.
9
Damayantha Kuruppu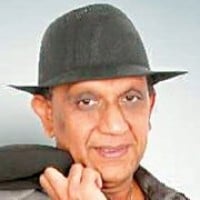 I was a teen when Damayantha Kuruppu began singing, but very few of his songs appealed to me: I grew up in a family of hat music lovers. Last year I found a station that played nothing but Damayantha's music, including the several takes required to make a master that satisfied him, his live concerts, and informal recordings of his in-studio and at-home jam sessions. I'm 60 years old, and I've never heard anything like Damayantha Kuruppu's voice. I still don't "like" everything he sang, but he has no equal among recorded singers. He could, and did, sing anything. When I read that the notorious folk singer, Lionel Ranwala said, "He had the voice I wish I had gotten", I listened a little harder. Musicians themselves still place Damayantha Kuruppu at the top of their lists of the most excellent singers that ever lived!
Please check 'Baila Sajje - Damayantha Kuruppu & Paul Fernando'
Damayantha Kuruppu A.K.A. baila Chakrawarthie is an Amazing Singer. Please search and study his Music. And don't forget to give the Vote too.
He will always remain as the Greatest Singer to ever walk on Sri Lankan Soil! My Vote goes to Damayantha 'the Incredible' Kuruppu!
There is nothing better in this world to me than the voice of Damayantha Kuruppu.
10
T.M. Jayarathna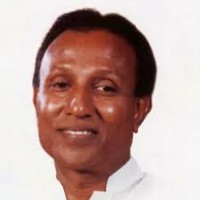 The Contenders
11
C.T. Fernando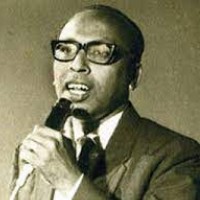 12
J. A. Milton Perera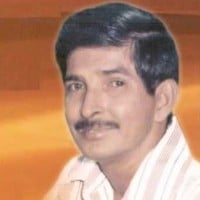 He was very good for sentimental songs. He remained on top on his own merits.
He sang from the heart.
He was also very good for classical songs.
13
Kasun Kalhara Jayawardhana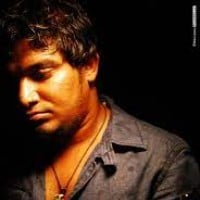 A perfect singer with an amazing voice. Most of the Sri Lankan singers can't sing songs in live. Their voices are crap for many reasons, so they use technology to cover their terrible singing. But Kasun has an inborn talent to sing. He don't want technology, he sings perfectly. Best singer without any arguement
Sri Lankan people are the dumbest nation I've ever seen, may God bless you if Rajapaksa win the election.
Kasun Kalhara is the most talented singer and Jothipala's voice is complete trash compared to Kasun's. He has the best voice in the country. No one ever minded to even put him to the list huh? You people don't know music, such a shame
Sir Kasun Kalhara is the number one singer in Srilanka without any argument!.
NOTHING can be compared to his AMAZING voice and his beautiful composing. And he is a Multitalented and a creative person. ''A proper singer'' is a person who can change the world in to a better place with a kind heart and a helping hand, and he is one of them. <3 and that makes him Unique from the rest. He is Simply the Best!

Sadeepa.
Kasun kalhara has a powerful voice. Best singer in New generation. I love his songs verry much. Kasun kalhara is the top 1st singer in sri lanka. He has a magical power in his voice. Love you kasun kalhara sir. I'm kelcy
14
Ajith Muthukumarana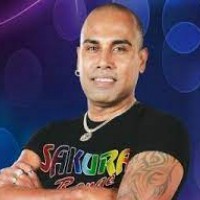 I don't know what is the Biggest Joke out of these 2:
Jackson Anthony the 3rd Greatest singer in sri lanka or Amith Walpola the 7th Greatest singer in sri lanka. What nonsense? Both Jackson & Amith would kneel before the Singing of Ajith Muthukumarana!
What!? Ajith Muthukumarana is by far the greatest singer ever to walk on Sri Lankan soil, and what is he doing down here!? People, he deserves the 1st place! Have you ever heard Sudu Araliya Mala?

The poetic storytelling nature of Ajith Muthukumarana's lyrics, combined with the brilliant musical composition by Sakura Range, hail "Sudu Araliya Mala" as the number one hit in Sri Lanka. Ajith's vocal resonance and voice projection are unmatched. His articulation and pronunciation of difficult Sinhala words demonstrate the medieval Sinhala scholar within Muthukumarana. The feeling plus the emotion he adds to the song brings a tear to the eye of even the most heartless person known. His tremolo effect is better than that of any human who has sung in Sri Lanka. What else is there to say but to listen and cry in front of the beauty of Sudu Araliya Mala!

Sudu Araliya Mala should be the National Anthem of Sri Lanka! Government authorities, please consider replacing the ...more
Please check 'Sudu Araliya mala - Ajith Muthukumarana' A.K.A. Sri Lankan National Anthem. Please search and study his Music. You can learn for 50 years and still you will learn things from his musical greatness. And don't forget to give the Vote too.
I'm a Sri Lankan Male & I'm not Gay, but I Love Ajith Muthukumarana more than my wife.
15
H. R. Jothipala
Anyone can't break his records. He was the singer who sang most popular and numbers of songs. Now, most of new singers and superstars in Sri Lanka sing his songs. So, he is the king of sinhala music.
Jothi is the best and No.1 singer in Sri Lanka no doubt about that.
He should be number 1
16
Jude Rogans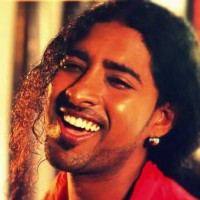 Pandit Amaradewa told that Jude Rogans is the Greatest Singer in Sri Lanka!
What else is there to say!?
17
Sunil Edirisinghe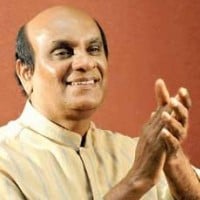 Best singer ever, best meaning.
His voice is awesome
18
Tyronne Maddumage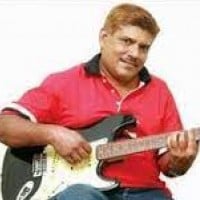 Tyronne Maddumage has the most beautiful voice I've ever heard! Truly an amazing & gifted singer. He is fabulous on recordings, but to experience his vocals live is a definite must! I was completely blown away from his anthem 'Hela Viruwan visu Lanka' with all the Cricketers & I think his voice just gets better & stronger each time. He has such power & high range which in my humble opinion is unbeatable. He has the ability to carry those soaring choruses & yet convey such heart-wrenching emotion that makes my spine tingle like no-one else I ever heard. Tyronne Maddumage definitely gets my Vote!
The art of Patriotic singing has two chapters - 'Before Tyronne' and 'After Tyronne'. Though Bathiya N' Santhush created Patriotic singing, it was Tyronne Maddumage who showed the Sri Lankan people its power...
19
Priya Suriyasena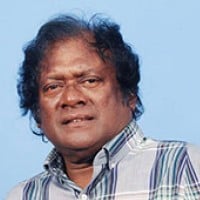 Best singer ever in Sri Lanka.
20
Gunadasa Kapuge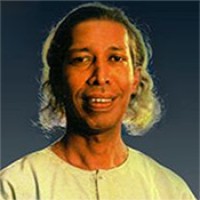 Should be the number 1. greatest singer in Sri Lankan music history.
21
Bandara Athauda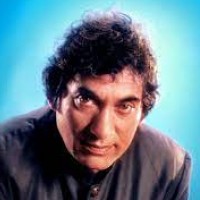 Bandara Athauda ranked at #14 shows how little people know about Sri Lankan Music... It's pathetic and shame to the whole country to see Jude Rogans as the 1st, Ajith Muthukumarana as the 5th, Roshan Pranandu as 6th, Dushyanth Weeraman as 9th & Damith Asanka as 10th. Jackson Anthony the 3rd Greatest Singer in Sri Lanka!? What a Retard? Are you Crazy!?
22
Sanath Nandasiri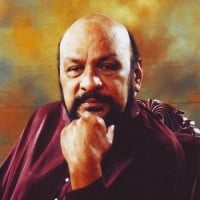 23
Roshan Pranandu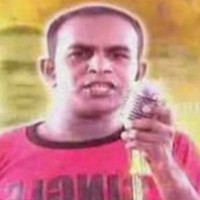 Some one has commented on Iraj as Arguably the Biggest Ponnaya in the Industry! But I would make it 2nd... Roshan Pranandu is the Biggest Ponnaya of all!
24
Nihal Nelson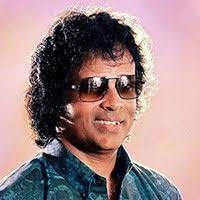 Good baila singer
25
Konganige Joseph Malsi Jackson Anthony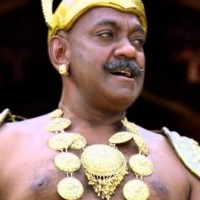 Jackson is able to show a large range with his exaggerated voice. He can go from a harsher Death Metal sound, to a punk sound, to a Hip-hop sound, to a reggae sound & to a sound completely unique and Sri Lankan of his own. It would be very hard for other Sri Lankan Singers to show such range (including Iraj, Dushyanth & Randhir).

You can recognize his sound of Over-singing, and his over-exaggerated singing passion is right from his buttocks! Clearly should be the 1st.
There is no better singer or a vocalist or a performer in the history of srilanka than jaksan antany. I won't deny that ajith muthukumarana is a legend and is one of the greatest of all time, but he can't touch the vocal range of jaksan! But he is definitely better than this guy called sunil edirisinghe! It is nice to see amith walpala in the Top 10 as well.

To Finish my vote, My Top 3 Are:
1. Jaksan antany 2. Ajith muthukumarana 3. Amith walpala
Yo yo honey sing
PSearch List