Top Ten Most Polarizing German Music Artists and Bands
Mostly musically but can also be as a person in combination with the music.

The Top Ten

1 Xavier Naidoo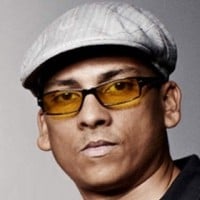 Xavier Naidoo is a chart topping RnB singer whose music is such a huge part of German pop culture that most people don't even take notice who this man is.
For many, he is just a gifted singer with a soulful voice and inspirational, a bit spiritual lyrics, that makes music that simply sounds beautiful, and quite often he praises love and peace. He sang with popular and beloved artists such as Silbermond or Kool Savas, or with the most harmless schlager singer Andrea Berg. He was a soul singer similar to Ich+Ich's Adel Tawil for example, who stands for positive values and poetry. Adel Tawil is awesome and a nice person with a passion for music. He's exactly how the music sounds like. But what the occasional listener didn't know for a long time is that Xavier Naidoo on the other hand is a full blown conspiracy theorist on the level of B.O.B., and often stylizes himself as some kind of savior on a mission to spread his twisted "knowledge". Germany's politicians are puppets, satanists control the world, terrorism is staged, we live in a world on the edge of an apocalypse, and so on. According to him of course. And once you know that side of him, it's impossible not to interpret his lyrics in that light. Then all of a sudden it's not inspirational anymore, it's subliminally dangerous. And depending on whether you know or not know his personal views, you either think the music is stunningly beautiful or terrifying.
He's been around since the late 90s and many saw him as a tame and harmless pop star, but in the last few years he has released two, three, maybe four songs where he became very open about his views that made people more aware of what he's really about.
His fans loved him because of his soulful voice, his sweet poetry, and he hosted successful music shows. But in the last few years it became more and more apparant that he is part of a strange cult of conspiracy theorists and wants to spread the ideology. A pity. Because he is very talented.
2
Haftbefehl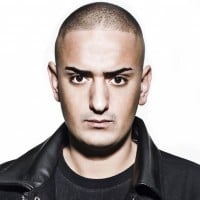 Aykut Anhan, better known by his stage name Haftbefehl, is a German rapper of Kurdish descent born on December 16, 1985 in Offenbach . In the 2010s, Haftbefehl's hit song "Chabos wissen wer der Babo ist", which became a meme in Germany, as well as having some guest spots on albums by better known German rappers, brought him to national fame . Haftbefehl has a distinctive rapping style, mixing German with terms of several other languages, himself having a strong accent with a flow inspired by Notorious B .I.G. ...read more.
Haftbefehl's hip hop music is based on a wild mix of languages interpolated into very basic and vulgar German with a prominent accent, but a sick flow. For that style he was praised as creative and unique, plus very authentic in his portrayal of migrant street life. But he was also widely made fun of for his direct and mixed language wording and was often thought to be unable to speak correct German. Infamously, the well known (but terrible) critic website laut.de gave two different of his albums one and five stars respectively, and for the exact same reason, simply because they had two different reviewers.
3
Bushido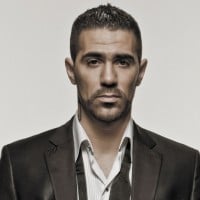 Anis Mohammed Yousef Ferchichi, better known by his stage name Bushido, is a German rapper and music producer of Tunisian descent born on September 28, 1978 in Bonn, though usually being associated with Berlin where he lives. ...read more.
In the German hip hop scene, Bushido is something like the godfather, who brought the genre to where it is today, both stylistically and commercially. He established the typical German gangsta sound, and he was also one of the first non-pop rappers to have huge mainstream success, and he still is the most successful one.
But he is only that respected in the hip hop community. His violent attitude, aggressive curse language and mafia ties have made him pretty hated by the masses of pop listeners and he is often seen as spreading terrible values. Hip hop fans know how to interpret rap lyrics, but pop fans don't.
4
Tokio Hotel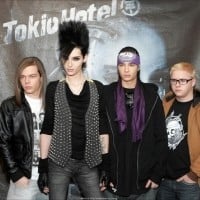 Tokio Hotel are a pop rock band from Magdeburg, Germany, consisting of Bill Kaulitz (singer), Tom Kaulitz (guitar), Gustav Schäfer (drums) and Georg Listing (keyboards, bass) that formed in 2001. ...read more.
Tokio Hotel's hype in Germany between 2005 and 2009 has been repeatedly compared to Beatlemania by the German press. Screaming fans were everywhere they appeared and such a fanatic fanbase was completely unusual for a German group. The emo stamp was put on them later on, initially Bill Kaulitz was the "guy with the anime hair", because anime was a huge thing over here an entire generation was raised on, and emo was American, before it found its way over here.
Nevertheless the band had just as many haters as fans, especially because on their first album Bill Kaulitz didn't hit puberty vouce change yet. But also because they started writing their lyrics on their second, not first album. They had the "manifactured children star" image they wanted to get rid off on all their albums after their debut. It only worked after they took a 4 year break and changed to electro pop, which was very positively received in Germany.
5
Fler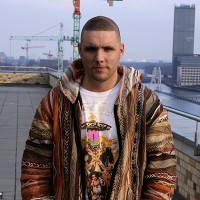 Patrick Losensky, better known by his stage name Fler, is a German rapper born on April 3, 1982. ...read more.
Fler has one of the oddest careers in German hip hop. His career started with the Bushido collaboration album "Carlo Cokxxx Nutten", an aggressive gangsta rap album that would become legendary in the years to come. Then he only occasionally had a hit, and was widely regarded a very bad lyricist in German hip hop, while Bushido became a megastar. Then in the mid-2010s he discovered trap and completely changed. He gave lots of interviews showing a Kanye West-ish short temper in combination with maximum artful visions, ideals and ambitions. Suddenly, out of nowhere, he was praised and topped the charts, and now is often seen as the ultimate stylish trendsetter in recent hip hop. Some still hate him, and don't like his over-idealistic treatment of hip hop, but he's not considered wack now.
6
LaFee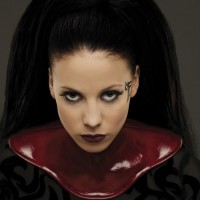 Christina Klein, better known by her stage name LaFee, is a German rock and pop singer of Greek descent born on December 9, 1990. ...read more.
7
SpongeBozz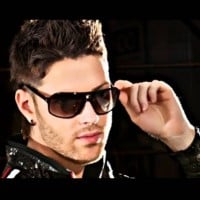 Dimitri Chpakov, better known by his stage names SpongeBozz and Sun Diego, is a German rapper of Russian descent born on March 17th, 1989.

Before becoming SpongeBozz, Chpakov was known under the pseudonym Sun Diego. He was a collaborator and friend of Kollegah, as well as a part of the rap crew Moneyrain. Even though many critics complimented Chpakov's doubletime rapping and rhymes, he was frequently panned for his sung choruses, his use of autotune and his feminine attitude despite his thug inspired lyrics. He was widely regarded a wack MC at that moment, and suddenly vanished from the German rap scene when his friendship with Kollegah ended in 2012. ...read more.
SpongeBozz's rapping talent is very well known to German hip hop fans. He is probably the fastest German double time rapper, his rhyming abilities are insane and in battle rap tournaments he has so far destroyed everybody that ever crossed his way. He's the "God of Battle", has a very big fanbase and if you take a look at the Amazon comments on his last album (on German hip hop releases Amazon is a good indicator of the public's opinion), it has over 1500 reviews (a recent successful hip hop album usually has around 300) and an average of full 5 stars. But critics and magazines refuse to give him good ratings. They criticize the lack of content and repetitive topics, even though aknowledging his techniques.
At the same time, they give full scores to Kollegah who has exactly the same pros and cons. Just that Kolle portrays a pimp and SpongeBozz a cartoon character on cocaine.
That doesn't change the level of lyrical quality.
8
Helene Fischer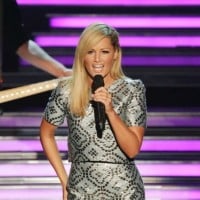 Jelena Petrowna Fischer, better known by her stage name Helene Fischer, is a German pop and schlager singer of Russian descent, born on August 5, 1984. ...read more.
Oh yeah, the schlager genre. Where to start? The genre is easy digestible, harmless and easy to remember, and has at least been around since the beginnings of post-war Germany, even though it changed throughout the decades.
In the 2000s, nobody liked the genre. It wad considered uncool and embarassing, something only elderly people listened to. It still sold multi-platinum.
Then Fischer came along and released a song called "Atemlos durch die Nacht" in 2013, and an album called "Farbenspiel". It immediately became one of the best selling albums and songs in German music history. Since Fischer is young, can sing and has the appeal of a regular pop star, she managed to bring schlager close to pop audiences while at the same time pleasing schlager fans, she made young teens listen to schlager, even performed in stadiums and with the Royal Philharmonic Orchestra.
Even with all that hype and the fact that she is everywhere... I know nobody who openly admits being her fan.
9
Rammstein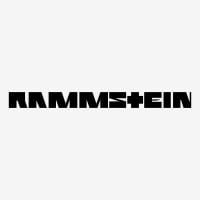 Rammstein is a German Neue Deutsche Härte and Industrial Metal band consisting of Till Lindemann (vocals), Richard Kruspe (guitar), Paul Landers (guitar), Oliver Riedel (electric bass), Christoph Schneider (drums) and Christian Lorenz (keyboard), that formed in 1994 in Berlin .

Rammstein is one of Germany's most successful music artists, and one of the few that gained notable chart success... read more
Rammstein polarized metal fans: are Rammstein metal or not?
I personally don't think they are metal but when I knew less about metal I thought they were metal.
According to the metal music experts from Encyclopaedia Metallum, Rammstein aren't metal.
One time I listened to a German metal radio station and 3 Rammstein songs were played in a row!
Yep, I know they are Neue Deutsche Härte. I also know they were labeled Industrial Metal. But it would be more correct to call them Industrial Rock and not Metal.
10
Andrea Berg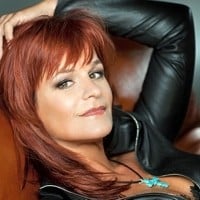 Andrea Ferber (born Andrea Zellen), better known by her stage name Andrea Berg, is a German singer-songwriter in the schlager genre that was born on January 28, 1966. ...read more.
See "Helene Fischer" for information about the schlager genre.
In her genre, Berg may be the most popular and loved artist of the last two decades. But schlager as a whole is frowned upon.
The Contenders
11
Böhse Onkelz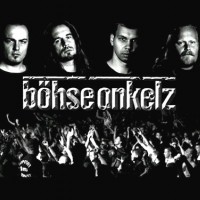 Böhse Onkelz is a German rock band formed in Frankfurt in 1980. Initially associated with the punk rock scene, the group later moved towards a more general rock and heavy metal style. They have been subject to controversy due to their early association with far-right ideologies, though they have distanced themselves from such views in later years. Böhse Onkelz remains one of the most successful German-speaking bands, with a strong, dedicated following.
BAdd New Item