Top 10 Best Singing Drummers
The Top Ten
1
Roger Taylor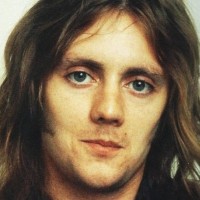 Roger Meddows Taylor is an English musician , multi-instrumentalist, singer, and songwriter born on July 26th, 1949 in Kings Lynn, Norfolk. He was the drummer of the band Queen and wrote few of many hits such as "Under Pressure", "A Kind Of Magic" and "Radio Ga Ga". Despite being well known in Queen he had a solo career that up to this date has 5 studio albums and a side-band/supergroup of his called "The Cross" that went from 1987 to 1993 and him being the lead vocalist, they've released 3 studio albums.
Roger Taylor, the amazing drummer of the awesome band Queen. A great drummer, singer, and good songwriter. He has such a nice voice range and apparently a 4 octave one. Definitely somewhat underrated especially for his voice. I also love the songs he wrote, and I'm In Love With My Car has to be one of my favorites. Dunno why but it just makes me laugh and it's actually a nice song
In Queen, Roger Taylor pulled off the near-impossible. Not only did the provide the kind of massive beats and thunderous fills sturdy enough to go up against Brian May's ginormous guitar sound, but he proved to be a versatile enough singer to complement the operatic, larger-than-life vocals of Freddie Mercury.
One of the best singing drummers. Lead Vocals on Queen songs: I'm in love with my car, Tenement Funster, Modern times rock and roll, The loser in the end, Fight from the inside, Fun it ( Sharing vocals with Freddie Mercury) More of that Jazz, Rock it (Prime Jive)
Not sure, but somewhere I read he has four octaves vocal range. Freddie Mercury has also got 4 octaves. So, they both have similar range (close). He is definitely one of the greatest singing drummers.
2
Phil Collins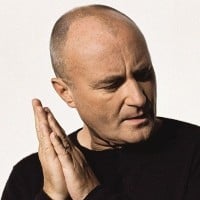 Philip David Charles "Phil" Collins is an English singer-songwriter and musician, who has also worked as a record producer and actor.
I've always liked old Phil. Boy can that man drum! And he's a Londoner and that's always a bonus!
As much as I adore Roger Taylor, Phil Collins has a much better voice.
The best... Now I mean the best singing drummer of all time!
The man had a huge solo career as a singer.
3
The Rev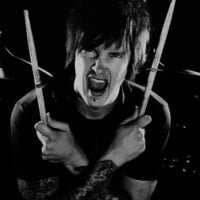 James Owen Sullivan (February 9th, 1981 - December 28th 2009), better known by his stage name "The Rev" (Short for "The Reverend Tholomew Plague") was an American musician, singer and songwriter, best known as the former drummer, backing vocalist and co-founder of the American alternative metal/ metalcore band Avenged Sevenfold. He was also in the metalcore stage of Avenged Sevenfold. He is often regarded as one of the world's best drummers, especially in the 21st century. He is not only known as one of the best drummers of the bands history, but also crucial to Avenged Sevenfold as a backing vocalist, making the song "A Little Piece Of Heaven" possible.
I was around 10 when I started listening to Avenged Sevenfold. At first, I see M. Shadows and Gates and the rest you know. But then, there he was, The Rev. He stuck out, both physically and vocally tall.. What I mean is, yes he was quite tall, but his vocal range. Seriously, have you heard A Little Piece Of Heaven? He also just doesn't sound like any other vocalist, ever. He has his own sound, and he owns it.
Watch him live. He's precise while he's singing. All drumming does to his singing voice is lose a bit of the distortion. Does it just like the record. He wasn't just a performer, but an amazing writer. Some of Avenged's best songs are written by Jimmy.
ZThe Rev is the greatest vocal/Drummer I've had the pleasure of seeing. Look up some of his live stuff the unique voice he had he could do low devilish growls to high wine glass breaking yow'l, top drummer vocalist in my opinion.
Rev should be number one, his drumming, his singing, his talent and his creativeness always was, is and most probably always will be unmatched! I miss you Jimmy.
4
Micky Dolenz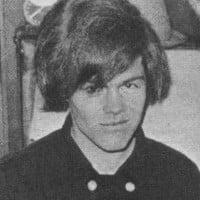 George Michael "Micky" Dolenz, Jr. is an American actor, musician, television director, radio personality and theater director, best known as the drummer and principal lead singer of the 1960s pop/rock band the Monkees.
The man is a legend in the world of drumming. All of me and my buddies listened to this mans drumming style when we were growing up and he has been the biggest inspiration to me in my drumming career.
Micky is a widely talented drummer with an amazing vocal range his voice defines the word pop rock, and The Monkees had a unique sound because of his drumming.
Micky was an amazingly talented drummer with an almost equally talented voice and not many people could drum and sing at the same time with keeping the beat on the drums as Micky could no one can even come close to competing with him!
5
Jen Ledger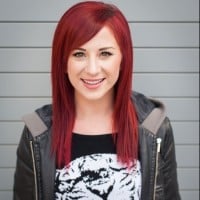 Jennifer "Jen" Carole Ledger is a English drummer mostly known for playing in the band and being the co-vocalist for Skillet since 2008 when Lori Peters decided to retire from the band. Jen was born in December 8th, 1989 in Coventry, United Kingdom. Before moving to America, she attended the Blue Coat Church in England from 2001 to 2006. She tried out for the band in December of 2007 before Skillet accepted her into the band in 2008. Examples for her performances are Awake and Alive (2009), Hero (2009), and Not Gonna Die (2013)
She is blessed with many talents! Who learns to play drums in four years and gets to play for one of the world's hottest touring bands? Check her out in her debut concert tour, 'Comatose Comes Alive' at just 18 years old!
Jen Ledger has a voice that's possibly even better than her brilliant drumming. Listen to her huge contributions on Skillet's 2013 album Rise: it's pretty much Jen's album.
Jen ledger is by far the best drummer/singer. She's only in her early twenties besides the point. She has true talent and she shows it every time she sits down at that drum set
She IS the best current singing drummer, since none of the others in the top 10 seems to be active, like she is for the Christian band Skillet, where she both drums and sings! :-)
6
Ringo Starr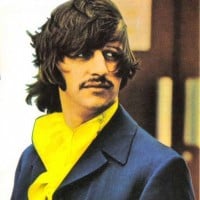 Richard Starkey known professionally as Ringo Starr, is an English musician, singer, songwriter and actor who gained worldwide fame as the drummer for the Beatles.
People don't seem to realise how difficult Ringo's playing was, much less singing on top of that. What Goes On is one of the hardest drum beats for most drummers to play, as it is a fast 194 double-time shuffle rhythm with a consistent hi-hat throughout the entire song with no slowing down, while the average to intermediate drummer would get tired after at least 30 seconds. Take that, and then switch to your opposite hand, and then sing a melody on top of that; That's Ringo! A left-handed drummer playing on a right-handed kit, singing on top of one of the fastest hi-hat shuffles humanly possible, and doing so without slowing down or showing any signs of struggle when live.
7
Don Henley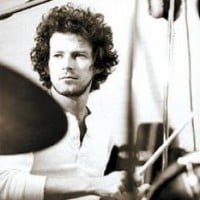 Donald Hugh "Don" Henley is an American singer-songwriter, producer, and drummer, best known as a founding member of the Eagles before launching a successful solo career.
There is no singing drummer that is even close to Henley, also easily one of the greatest, and most poetic songwriters of any music genre...a true genius. Glen Frey said it best when he said "Don Henley can sing the phone book"
Are you kidding one of the best lead singer, let alone being a drummer.
Awesome voice and still as strong as ever, amazing!
Best voice of any drummer!
8
Peter Criss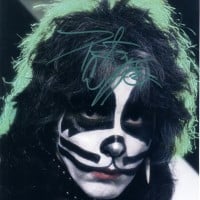 George Peter John Criscuola, better known by his stage name Peter Criss, is an American musician and actor, best known as a co-founder, the original drummer, and an occasional vocalist of the hard rock band Kiss.
Peter Criss is an amazing Drummer and singer, deserves more recognition for his talents
9
Dave Grohl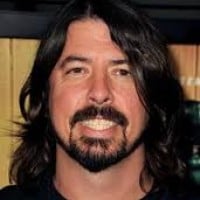 David Eric "Dave" Grohl is an American rock musician, multi-instrumentalist, singer, songwriter, producer and film director. He is best known as the former drummer of the hugely popular 90s grunge band Nirvana and the vocalist/guitarist for the alternative rock band Foo Fighters. He has sat behind the drums for many bands and artists, most notably: Queens of the Stone Age, Tenacious D, Ghost B.C, Them Crooked Vultures, Tom Petty, Nine Inch Nails, Pearl Jam, David Bowie, Scream, Probot and many, many more.
Dave Grohl. Nirvana, Queen Of The Stone Age, and lastly...The Foo Fighters, which kinda doesn't count. Point is, multiple bands with success, his voice...Put it together and you'll see why he is one of the best.
10
Levon Helm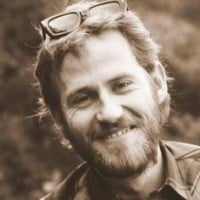 Mark Lavon "Levon" Helm was an American rock 'n' roller, Americana musician, and actor who achieved fame as the drummer and regular lead vocalist for The Band.
Mickey Dolenz and Peter Criss ahead of Levon Helm, wow! Anybody ahead of Levon Helm wow!
How the hell would he not be in the top ten?!
Levon Helm hands down is the best!
The Contenders
11
Dave Clark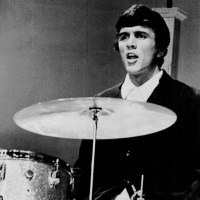 Dave Clark is an English musician, songwriter, record producer and entrepreneur. He was the leader, drummer and manager of the 1960s beat group the Dave Clark Five, the first British Invasion band to follow the Beatles to America in 1964.
12
Brann Dailor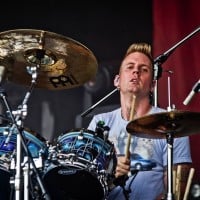 Brann Timothy Dailor is an American drummer/singer best known as a member of the Atlanta, Georgia metal band Mastodon, in which he is the drummer, backing vocalist, lead vocalist and primary lyricist.
One of the best singing drummers out there, but he's surprisingly underrated
13
Karen Carpenter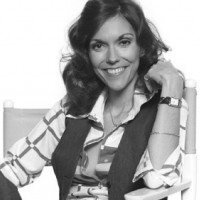 Karen Anne Carpenter was an American singer and drummer. She and her brother, Richard Carpenter, formed the 1970s duo Carpenters.
All you can say about Karen is WOW. Best female singer, best female drummer, best singer/drummer, and in the greatest duo of all time. They have sold over 150 - 200 Million records and continue to sell 40 years after her death.
Great drummer, never mind female drummer, but with the most beautiful singing voice of all time. Lovely lady too. I met her one day and she was kind, funny and beautiful all in one.
Karen Carpenter should be number 1. Listen to her original open drum beats while she sings. It's her voice and the simple drumming that made the Carpenters great.
She was not a rocker, but her singing voice was one of the greatest of all time, not just among drummers.
This really should not be a contest, nobody else is close.
14 Matt Helders
15
Todd La Torre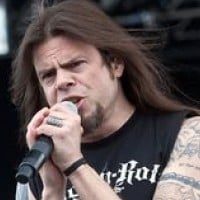 Todd La Torre is an American singer and drummer. He is the lead singer for the progressive metal band Queensrÿche, and a former lead vocalist of the bands Crimson Glory and Rising West.
16 Gil Moore
17
Keith Moon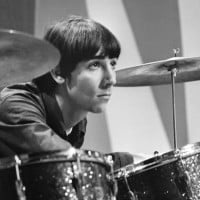 Keith John Moon was an English drummer for the rock band the Who. He was noted for his unique style and his eccentric, often self-destructive behaviour. His drumming continues to be praised by critics and musicians.
He made a solo album which was actually pretty good! Good singer, unbelievable drummer!
18
Taylor Hawkins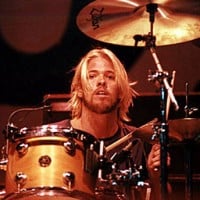 Oliver Taylor Hawkins (February 17, 1972 - March 25, 2022) was an American musician, best known as the former drummer of the rock band Foo Fighters.
19
Eric Carr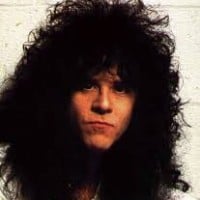 Paul Charles Caravello better known by his stage name Eric Carr, was an American musician who was the drummer for the rock band Kiss from 1980 to 1991. Caravello was selected as the new Kiss drummer after Peter Criss left, when he chose the stage name "Eric Carr" and took up the "Fox" persona.
Eric not only could play drums and sing, but he could write songs, play bass, guitar, and piano as well.
20
Paulina Villarreal
Her songwriting talent exceeds even her phenomenal drumming skills. Extremely deep lyrics for one so young, and to top it off, English is not her first language!
Amazing songwriter also
21
Aaron Gillespie
Guys, one of the best singing drummers in the alternative and metalcore scene, everyone else on here are gods compared to Aaron but his singing in songs from Underoath with songs like "The Impact of Reason", "Writing on the Walls" and "You're Ever So Inviting." Or in The Almost with "Stop It! ", "Say This Sooner" and "Southern Weather". You gotta give him a chance and vote him up to the top 15 at least!
22 Brandon Saller
23
Kelly Keagy
What an amazing voice.
24
Bill Ward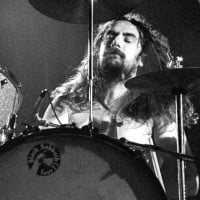 William Thomas "Bill" Ward is an English musician and visual artist, best known as the original drummer for the British heavy metal band Black Sabbath.
25
Olena Tsybulska
She's a great drummer.
PSearch List