Best Turkish Singers
I've included all top 10 most selling singers from Turkey

The Top Ten

1 Ibrahim Tatlises

Simply number 1.

He is one of the best tenors in the world .. but because of his mustache his voice does not quite come out; so even he is not aware of this fact ..

2 Sezen Aksu

Sezen Aksu is an amazing singer with beautiful songs. She isn't very well-known in America, but she's pretty darn famous in Turkey!

For those born in the 80s, it is the way they feel the love they lived in the 90s.

Sezen Aksu is a great female artist.

Little Sparrow. A great artist

3 Orhan Gencebay

4 Ahmet Kaya

one of the first names that come to mind. It has been on the agenda with its political identity rather than artist identity. When magazine journalists give their award at the association night, they declare that they will sing Kurdish and shoot Kurdish clips while making their speech; Following this declaration, first of all the guests invited to the night, and then the media's lynching campaign forces the artist to go abroad, news of death in the expatriate he goes to.

5 Ferdi Tayfur

6 Cem Karaca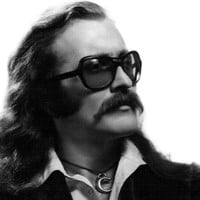 Anatolian Rock is a man who has given his heart to the genre of music. His voice is all dressed up and he gives peace to man. Rest in peace
its place is different for me, I am always sorry that I do not have the chance to watch their youth live together with erk koray. Happy birthday, you took a night and night to a balcony and lit a cigarette.
Cem Karaca was an incredible singer. God is the greatest artist of the turkey mercy on her soul
How is it that far behind? I think it should be first. All the songs of this man are a legend
7
Bülent Ersoy
Now there are two admirable traits in this woman:
First of all, although he is quite overweight, he does not feel ashamed of his size,
the second finds a lover as he throws his hand!
8
Tarkan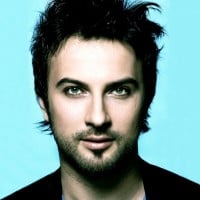 Tarkan Tevetoğlu, known as Tarkan, is a Turkish pop singer. He was born in West Germany and raised in Turkey. Tarkan has been nicknamed the "Prince of Pop".
Since 94, he has always improved himself, learned to use his voice, has always been applauded with his clothing and stage, he never quarreled with anyone, his relationships were always long-lasting, he did not deal with Mustafa Sandal, who made teasing him a hobby at every opportunity. He had a sound suitable for Turkish classical music and even attracted the attention of Muzeyyen Senar, they even made a duet together. At one point, his naked photographs were published in the press, and he honestly said that he was not ashamed of these pictures. Like many artists, that program is mine, this program has not been seen by you or offering a market pleasure .. Comparing tarkan with mustafa sandal is an insult to tarkan. Tarkan's voice leaves Mustafa Sandal's voice zero on the left. * I do not make comparisons about being handsome as it is a relative concept .. -I have no doubt that your preferences will be in favor of tarkan in this. As if the fruit-bearing tree is stoned, it has been the ...more
From pop music to Turkish Folk Art Music. He's a great artist. He did not fail at all. A complete POPSTAR
It's Tarkan...like come on
9
Barış Manço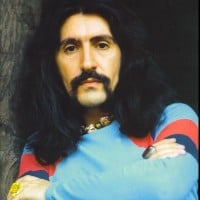 Baris Manço only in 1991;

* Honorary doctorate in art title by Hacettepe University

* medal of honor in japan,

* belgium kingdom leopold 2 knight insignia,

* title of Turkish citizenship by Turkmenistan

* Awarded the title of "honorary doctorate" in the field of child education by Pamukkale University.

the man was not only an artist but a great intellectual.
10 Zeki Müre
The Contenders
11
Neşet Ertaş
He has a very strong voice. His folk songs are indispensable.
12
Zeki Müren
A star who turned an ahne into a battlefield. "These songs will not be read" for hundreds of songs that he could possibly sing by sending lists to other singers with the same lineup as headliner. He is a complete "energy vampire" who brushes his way, hangs the banned lists on the doors of the casino rooms, acts like an arrogant boss towards his colleagues, and puts the musician miles away. His reputation grew to the extent that he took to the soul of casino culture and Turkish classical music. similar relationship can be seen in all energy vampires.
I went to the diction course at the time, and in order to teach the pronunciation of the words, some words were used open or closed, and they used to listen to the interviews of the intelligent moray. he used it so flawlessly that I would be enchanted when listening to our language. There is also a rhyme subject. The bald blind hedgehog would sing the rhyme without any hesitation.
God rest the soul...
A few steps back from the generation where I was the clever murine. He is an interesting man, held by those who were found, and whose prophet was terrified.
we do not know much about itself, and do not shake the reason and how it deserves attention.
But, the piece of the basement pass, the clever muren, that went into the "heart of trouble, my clever murine", has been indexed by the Internet. everybody knows up and down.
Don't carry both a woman's soul and a man's soul and turn it into a disgrace.
13 Erkin Koray
14 Sertab Erener
15
Aleyna Tilki
Turkish britney spears but young version. Very young version
16
Hayko Cepkin
In fact he is an Armenian. But that doesn't stop it from being great. An excellent artist
Brutal Vocal is amazing
17 Gülsen
18 Gülden Karaböcek
19
Ceza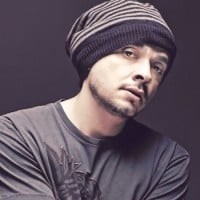 Ceza is very great singer.
20 Alper Erözer
21
Hadise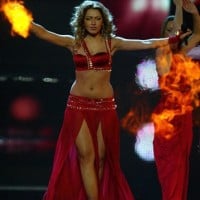 22 Yıldız Tilbe
23
Haluk Levent
He is very good person
25 Güncel Gürsel Artıktay
PSearch List