Best Versions of Leonard Cohen's Hallelujah
Leonard Cohen's "Hallelujah" is one of the most famous and most covered songs of all time. See what voters picked as their favorite version and place your vote to move your favorite version up the top 10 list.

The Top Ten

1 Peter Hollens

Most other singers try to outdo Cohen on his own song. Not here. Peter deliberately had Jackie Evancho go into her upper range high notes to set a contrast between his mellow tenor voice and hers. This makes this cover version unique to all other covers done. The crescendo they do at the 3:06 mark is one of the most dynamic you will ever hear on an A Capella recording of any song.
Peter and Jackie got together and performed this again live at Jackie's recent concert at the Newmark Theater in Portland, OR. Perfect blending of voices.
Jackie Evancho and Peter Hollens recently reprised this live on stage in Portland OR. Fantastic performance!
Jackie Evancho and Peter Hollens is the best duet of "Hallelujah" ever.
2
Jeff Buckley

If you asked 1,000 actual random people, 900 of them will never have heard of this song at all, or will think you are talking about a Christmas song. Of the remaining 100, almost all would pick either the original by Cohen, or KD Lang's because they heard it on the Olympics. All the rest are the personal favorites of TTT voters, and isn't that the point of TTT? Buckley passed almost 20 years ago check out the late Gene Clark for more and better of the same vein.
This is the ultimate version. Beautiful, emotion-filled vocals, great guitar playing. No disrespect to anyone else, but this is by far the best version.
Is there even a question about this? Ludicrous that this is not number 1. One of the greatest covers of all time.
Jeff brings the emotional quality into this song, that others fail to do. You feel this song, when he sings it.
3
Leonard Cohen
Over 480 different cover versions of this, topped only by "Yesterday" and a couple of Christmas carols. Leonard Cohen makes everybody else sound like an amateur.
Original is always best, he did write it after all, I just can't figure out what is supposedly so great about the Buckley version.
Absolutely nobody can top the guy who actually composed the song, and lived the events that inspired it.
Leonard's is the original against all other versions must be judged. It spoke to me immediately.
4 Rufus Wainwright
5
KD Lang
When asked to sing this at the opening ceremonies for the 2010 Olympics in Vancouver with Lang, Cohen deferred saying something along the lines of "You have KD. What do you need me for? "
The only person other than Cohen who really emotionally knows what this song is. Is it a coincidence that they are both Canadian?
Most moving and poignant performance ever done.
Her version at the 2010 Olympics tops them all!
6
Willie Nelson

7
John Cale
Simply the best version.
Amazing. Should be #1.
8
Pentatonix
I love this band and their songs are amazing especially Say Something and Hallelujah. Another favorite is Imagine. They truly are amazing and the song is just so precious. I hope they have fun on their tour I (I've said it a lot, I know) Love them so MUCH! they make me cry sometimes
I still get chills when I hear this version. Their skill and power is unparalleled.
When you listen with headphones the beautiful harmony is even richer!
Love them! My favorite of theirs by far!
9
Bon Jovi
This must be by the tribute band, since the great version actually by Bon Jovi is already listed.
So good that its listed twice.
10 Bob Dylan
The Contenders
11
Allison Crowe
Communicating emotion without sentimentality is an unique gift and talent of Allison Crowe. She's able to perform Leonard Cohen's song in her unique way which reaches so many people who desire such authenticity.
12
Susan Boyle

13
Justin Timberlake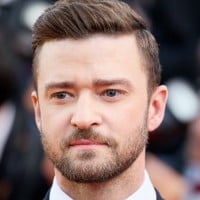 14
Regina Spektor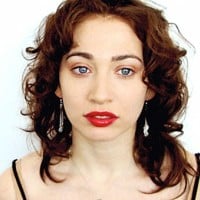 15 Celine Dion and The Canadian Tenors
16
Il Divo
Even without "understanding" the non-English lyrics, I was crying before the end of the first verse. Their rich voices and phenomenal balance of volume is non-equaled.
17
Chester Bennington
This has got to be one of the most emotional covers for this song. Chester sang this at Chris Cornell's funeral, and you can tell he was hurt. Chris wasn't just some celebrity to him. He was pretty much family.
18
TakeNote

This is the Clemson TakeNote a cappella singers. From their 2007 album "Now That We Have Your Attention".
19
Jeff Gutt
20 Crystal Bowersox
21
Neil Diamond
22
Theory of a Deadman
More people should hear this version!
23
Roy and Rosemary
24
Kate Voegele
25
Andre Rieu

PSearch List