Top 10 Worst Years for Music
The Top Ten
1
2015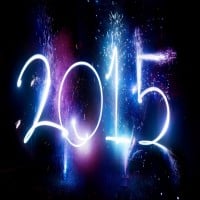 2015 (MMXV) was a common year starting on Thursday of the Gregorian calendar, the 2015th year of the Common Era (CE) and Anno Domini (AD) designations, the 15th year of the 3rd millennium and the 21st century, and the 6th year of the 2010s decade.
I agree with a lot of reviewers that music in general has taken a dramatic downwards spiral notably since 2010 with no imagination or very little put in to what is released, but my god how bad was 2015? There were so many bad records released that sold in huge quantities. From a UK perspective these dire songs hardly moved in the charts throughout the year, surely 2015 must have the lowest number of new releases making an impact on the top 10 since records began. It's hard to pick a figurehead to sum up the pure crappiness of 2015, Justin Bieber would be a natural choice though he is pipped to the post by what could well be the worst record ever recorded, Silento with Watch Me Whip (or whatever it's called). Thank you for destroying my faith in music.
I agree. Where did the songs with meaning go? 99% of the radio songs where I live have these useless songs, for example, a song about nothing, just random words. I would've never escaped this music if I haven't looked up Vocaloid. I hate 2015's music, a lot. Not judging anyone who likes it, but in my opinion, this is music's worst year. Please, to those who can help, make songs meaningful again. Not just random words written on to a page with some auto tuning.
I'll admit. 2015 was a good year for rock and metal. We got music from bands like Nothing More and Bring Me The Horizon. But that cannot holdup the atrocities of everything else. This Silento garbage, all that autotuned talking rap garbage, this year was garbage.
This year also had the "masterpieces" like Meghan Trainor's "Dear Future Husband" and god forbid Manika's "I Might Go Lesbian".
Don't forget that this is also the year that Kanye West decided to go up on a stage and proclaim himself to be a rock star, and I quote, "the greatest rock star in the world". And then he butchered Bohemian Rhapsody.
Seriously? Is this where music has peaked? Is this what music has evolved to?
Horrible year.
2015 was average for music, except that the first song of the year (possibly) was by Kelly Clarkson. Now, the only issue I had with that was because I hated her at that time so much that it could have been considered a mental illness (but I'm over that now). Not to mention that Silento crap (Crank That 2015 edition), and Iheartmemphis's terrible Hit the Quan. Hotline Bling was a song that I liked when it was popular but now it makes my ears bleed. Everything else, though, wasn't bad.
2
2014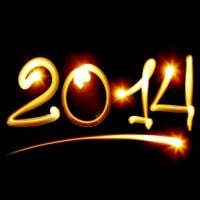 2014 (MMXIV) was a common year starting on Wednesday of the Gregorian calendar, the 2014th year of the Common Era (CE) and Anno Domini (AD) designations, the 14th year of the 3rd millennium and the 21st century, and the 5th year of the 2010s decade.
I feel that 2015 was a really great year for modern music, especially compared to other recent years. The worst of these years (or possibly second worst, thanks to 2016) is 2014. There was so little variety, the charts seemed to stand still for weeks on end and at least three songs were played over and over and over again, with no escape: Happy, Shake it Off and All About that Bass. This year also marks the mainstream debut of Meghan Trainor, famous for writing one of the worst songs in recent memory; Dear Future Husband. Oh, and Tove Lo was there, too with her intolerable song and then there was Bobby Smurda, Maroon 5's incredibly underwhelming comeback, Jason Derulo... I could go on. 2017 doesn't look much better, unfortunately, but it's only April so who am I to judge?
2014 is... alright in my opinion. We had one of the best songs of the 2010s, which is Uptown Funk by Bruno Mars featuring Mark Ronson. I guess as the years pass, we get good songs and bad songs on the charts. There were a LOT of bad songs on the 2014 year end list. God forbid "Anaconda", which started the downfall of Nicki Minaj, and the song heavily samples "Baby Got Back", the ultimate ass anthem. Bro country also had a chokehold on the charts, and "This Is How We Roll" is no exception. The lyrics are the same thing as any country rap song. Also, Florida Georgia Line's vocals are very stereotypical and grating. Thank God Old Town Road came along and saved the country rap genre. This is such a mediocre year for music, and I can see why.
Where do I begin? In 2014, big butt anthems hit their height in music. Songs like Fancy (which I somehow liked when it was popular) and Wiggle helped ensure that 2014 in music will be remembered in a bad way. I could go on all day about how awful Nicki Minaj's album The Pinkprint was. Especially the two songs, "Anaconda", and "Only". "Anaconda" was basically Baby Got Back 2.0 only worse (don't get me started on the video), while "Only" is full of swearing and has a beat that gives me the chills. There were some good songs like Love Runs Out and Chandelier, though.
Good GOD, this year blew. Even in other bad year's in music, I can at least pick over 30 song's I actually like or appreciate. 2014 and 2016 though, I tried, I really tried, but GOSH both of these years were horrendous. I'm almost to my 20s but I can safely say that 2014 and 2016 are the worst years for music since I've been alive and trust me, it is very VERY rare for me when I see a billboard top 100 and only less than 25% of song's were actually stuff I like or respect. While I do think 2016 was somehow worse, it's almost as if everyone in 2014 had 0 IQ.

23, Bang Bang, Anaconda, Wiggle, Loyal, All about that Base, #Selfie, Rude, Hello Kitty, Fancy, Shake it Off, Talk Dirty, Black Widow, Dark Horse, Problems, etc.

Even the good stuff wasn't very strong. Most of the good either carried out into 2015 or were just leftovers from 2014. It was let down or rare.

I could go on but I stand firm on my opinion.
3
2017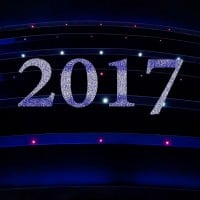 2017 (MMXVII) was a common year starting on Sunday of the Gregorian calendar, the 2017th year of the Common Era (CE) and Anno Domini (AD) designations, the 17th year of the 3rd millennium, the 17th year of the 21st century, and the 8th year of the 2010s decade.
It's Everyday Bro, Mi Gente, Sam Hunt, and inescapable earworms that I didn't really like such as What About Us and Praying (which this site calls the best song of the year, though I didn't really feel the craze for it). Previously acclaimed artists also started making bad "music", proving there is no hope for music if we do nothing. Many musicians of yesteryear (when music was REAL) died this year, just like in 2016. Oh and Kelly Clarkson came back again with her worst (and most overrated) song yet, "Love So Soft", which was the inevitable consequence of letting artists prioritize making catchy songs over making good songs.
The year of bad albums.

I never liked Suicide Silence, but they just got worse with the recent album.
Fall Out Boy's selling out more than ever with their new EDM song.
Linkin Park put out a very mediocre album.

And other than that, there's no real releases that are gonna come out soon or that have came out that are really worth listening to. PVRIS is coming out with a new album, it better be good.

Trap music is killing music, though. It's everywhere, even the rock music is trap now.

Music is depressingly bad these days.
2017! It sucks! I hate HATE hate HATE hate Hate this stupid waste with a flaming passion! I don't even consider this too be year, it was the worst year in the world, my personal life, movies, T.V. shows, video games, music, movie studios, and everything! 2017 is my worst year ever!

Where do I begin?

I switched buses, my dog died, Paramount Pictures has gone downhill BIG TIME, my family members were hitting and fighting, Hurricane Harvey, Las Vegas shooting, Texas Church shooting, so many celebrity deaths, my sister sprang her knee and ankle, my cat had surgery, Star Wars: The Last Jedi, Trump's first year in the oval office, lots of terrorist attacks, so many T.V. shows getting cancelled, mediocre remakes and sequels and so much more!

I'm glad 2017 is OVER! Paramount had been making so many box office bombs in 2017 also, which made me lose interest to the studio.

Also, this year seems to be a little better, we'll see
I apologize for saying 2014 was the worst music year. This year has been absolutely terrible. I can't name ONE song that I like from this year. Also, why is 2010 above this?
4
2013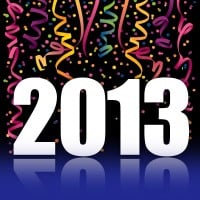 2013 (MMXIII) was a common year starting on Tuesday of the Gregorian calendar, the 2013th year of the Common Era (CE) and Anno Domini (AD) designations, the 13th year of the 3rd millennium and the 21st century, and the 4th year of the 2010s decade.
I hate the fact that the excellent Moby released "Innocents" this year, which was fantastic, only to have every review compare it with Random Access Memories. Nothing wrong with RAM, but that's imbecilic. And there was still What Does The Fox Say, which is more annoying than having mosquitoes nesting in your wardrobe, and crap like Roar and Wrecking Ball, which I simply won't bother with.
All of the songs that came out this year were either really, really good (Eminem, Radioactive, pretty much all of Random Access Memories) or really, really bad (Miley Cyrus, Rihanna, The Fox). Personally, I think the good songs outweigh the bad ones, but it still wasn't an amazing year for music other than for a few albums/songs.
In my opinion, 2012 was a decent year it had Gotye, fun. , Adele, Ellie Goulding and other good artists. 2014 has been average so far, but 2013 was garbage. It was a huge letdown after the indie rock explosion of 2012. I can think of about 12 good hit songs of 2013.
2013 was not just the worst year for Rock & Metal but for all of music as well and yes the music from 2014 - 16 where bad as well but they more annoying than anything. This was the year I started to ignore the top 40 and started listening to rock & Metal Music.
5
2018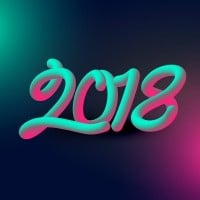 2018 (MMXVIII) was a common year starting on Monday of the Gregorian calendar, the 2018th year of the Common Era (CE), the 9th year of the 2010s decade, the 18th year of the 21st century, and the 18th year of the 3rd millennium.
2018 sucked for music big time! Mumble rap and depressing pop music were still polluting the airwaves. Of course pop music didn't sound like pop at all. This year was mostly dominated by rap music. People started listening to 6ix9ine, Kodak Black, and XXXTentaction who were terrible rappers and terrible people. Drake was dominating the charts this year and he kept being featured on other songs made by unknown artists and they get popular. Don't get me wrong, I am a fan of Drake but he just keeps trying to find ways to stay relevant and his songs this year weren't that great! I got sick and tired of hearing Drake's boring monotonus voice on every song. And the In My Feelings challenge was just stupid and annoying! So I'm not a big fan of Drake anymore. What else...

Oh yeah, some pop artists were trying to get into the trap sound and they come out as mediocre to just plain terrible! Of course 2018 was also a bad year for the Billboard country chart. Meant To Be which is not a ...more
Once you turn on the radio, you will notice that most of the songs sounds exactly the same. It is dominated by sexist, meaningless and unimaginative so-called hip hop! A lot artists decided to go generic and all the good artists would not dare to come back and save it! Even if they tried, their songs will not end up on radio (Or at least in the UK)!

If you're a type of person who can never get tired of this sexist hip-hop generation, then I can gladly and unapologetically say there is something wrong with you!
Not tryna jinx it but before mid September; it was terrible! The only types of songs that managed to hit the top 100 are mumble raps, generic pop music and annoying Latin pop! It was just jokes! All the good songs didn't even make it in the radio! After September however, good artists like Lady Gaga, James Arthur, Imagine Dragonz and Avril Lavigne did make a good return but the year is still struggling..
I used to think 2018 was a better year for music than 2017, but I don't really think so anymore. Sure, there have been amazing songs like In My Blood and No Tears Left to Cry, but also Cardi B is becoming more popular, Drake dominated the #1 spot for most of the year despite his music not warranting that much success, Marshmello and Anne-Marie's Friends is getting more grating with each listen, and Post Malone's songs (especially Psycho) are getting ridiculously overplayed.
6
2016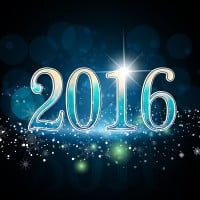 2016 (MMXVI) was a leap year starting on Friday of the Gregorian calendar, the 2016th year of the Common Era (CE) and Anno Domini (AD) designations, the 16th year of the 3rd millennium, the 16th year of the 21st century, and the 7th year of the 2010s decade.
2015 in my opinion was a good year for pop music, not because everything was really good and meaningful music or anything, but mainly because there was a lot of variety. The first month or two a lot of these 2015 hits lingered around until they finally got stale, and I was eager to see what 2016 had to offer. First I saw some tropical house-influenced tracks and I thought that had some potential. Then there were more tracks with tropical influences. Then there was a Meghan Trainor album with a set of the two worst hits of the century. Then there were more tracks with tropical influences. There was an overall lack of effort this year from way too many artists, as well as the "White Guy With a Guitar"-concept which Todd in the Shadows often refers to being an absolutely massive construct for artists this year, with Shawn Mendes, Lukas Graham and Charlie Puth all being as horrible as such an artist can be. Even the most successful album of the year, Views by Drake, was an utter ...more
Music lost its meaning. Rap began to overshadow, and they all soon became about all the same things. Pop songs were becoming more EDM, and they were all just theme song of love. Coldplay was no longer Coldplay, just Chris Martin. Even Adele and Rihanna were getting repetitive. And this was truly the year where I really started to hate Twenty One Pilots. We also lost two of the greatest rockers ever; Bowie and Prince. On the bright side, Green Day came back full throttle, Metallica was hitting harder than ever, and Bowie released a masterpiece before his death. Terrible year for the modern artists, but older artists helped to fix it a bit.
The year 2003 was the last year of real music in my personal opinion, I have no hope for 2017 and really want 2018 to be a good year as that's the year I graduate from high school and hoped that music would be as good as the 70s-Early 00's, but unfortunately can see 2018 as well as 2019 being bad years as well which sucks. Now their was bad music from those years as well, but are considered as a great song compared to any song in 2016. Most songs sound the same and there were so many god awful so called artists that charted high in 2016 like Charlie Puth, Shawn Mendes, Lukas Graham, Meghan Trainor etc. 2016 even makes 2010-2015 look good. This year can be seen as the breakthrough year of let's see how many annoying noises in one song and unfortunately also with the deaths of Prince, David Bowie etc, and start of Jacob Sartorius. Hope that scum of a singer in Jacob goes completely downhill in 2017. No effort was put into any song in 2016. So this year that's just been was not a diverse ...more
What has become of music is horrible. Pretty much the whole industry is just a bunch of auto tuning, fashion-first, safe, slow mess. You don't have many options this year if you want to rock out. Even the bands like Green Day, The Offspring and Blink 182 have gotten noticeably slower with their music. U2, the band that was a musical genius, isn't very good anymore. Things in 2016 for music are looking rotten and terrible. if I owned a band. I would offend these people up to the point where they would be throwing a fit.
7
2012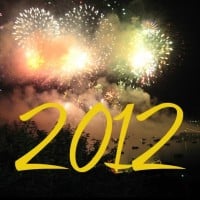 2012 (MMXII) was a leap year starting on Sunday of the Gregorian calendar, the 2012th year of the Common Era (CE) and Anno Domini (AD) designations, the 12th year of the 3rd millennium and the 21st century, and the 3rd year of the 2010s decade.
So yes, the mainstream of 2012 was a very terrible time. With dubstep in full swing, lame pop rappers coming into the scene like Drake, and dried out pop rock like Maroon 5 and Imagine Dragons continuing their legacy of making an extra buck for some boringly simple songs. But are we going to overlook some of the highlights of this year? two of the greatest pop masterpieces came out this year; Frank Ocean's Channel Orange and Tame Impala's Lonerism. And let's not forget Good Kid Mad City, an album that brought the hope of hip-hop back to many long-time fans.
Music went downhill after 2012, and it finished off the age of good music with Don't you worry child by Swedish house mafia, my favourite song of all time (although I know there's a lot better songs, but that's just my opinion). 2013-14 had some songs that were above average (mammoth and wake me up were great, call me an electronic freak all you like) but 2015-16 were terrible except for the exception of a few songs, plus so far 2017 is decent. Don't forget about the death of Whitney Houston, arguably the best female singer of all time (not my favourite, though) rest in peace. - Scarr441
I feel like this was tied with either 2011 or 2013 in being the last good years for music, but then if I say that, "ooh, you're stuck in nostalgia! Ooh, you always like THIS from the past, you always like THAT from the past!"- AlanaThePony or BlueTelegraph, were always going to get those stupid-ass comments from them, but honestly, I don't care what they think because if I want to enjoy music from the 2000s or the early 2010s, then I can.
No good music at all. Where's the Alternative/Rock music gone? Music was in crisis until 2014 as of many artists that existed before 2012.

In my point of view, I like 2008, 9, 10 and 11
8
2005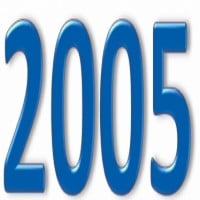 2005 was a common year starting on Saturday of the Gregorian calendar, the 2005th year of the Common Era and Anno Domini designations. It was the 6th year of the 2000s decade.
I was warned by a friend about 2005. Actually, they were right. 2005 is an awful year in mainstream music. Rap was infamous during that year due to the genre being infested with creepy sex songs or strip club songs. Listen to Wait (The Whisper Song) by the Ying Yang Twins, Some Cut by Trillville, or Play by David Banner, uncensored versions, I dare you. Hip hop sex songs were insufferable that year. Rock was also bad that year, except for Green Day, as Nickelback songs invaded the charts. Pop was also making a transition, as well. But it's a mixed bag. As the pop music of that year was just watered down with useless samples. It was a good year for underground music, with Gorillaz having one of the best songs of that year. But that's it. Avoid this year at all costs.
As George Bush enters his second term and Hurricane Katrina devastates New Orleans, American music hit a low. Yes, Green Day were still all over the press, but The Black Eyed Peas complete their transition into sell-outs, Kanye West utters "George Bush doesn't care about black people" during the Katrina telethon, Madonna releases her last good album, like, ever, and "Hollaback Girl" rules the nation. And all this happened the year Revenge of the Sith took moviegoers everywhere by storm.
This was the first year in a long time, where the quality of music in general dropped hard, along with America's morale. While this was a great year for the underground (Sufjan Stevens, Gorillaz, LCD Soundsystem for example), pop music was AWFUL this year. In one of the worst decades ever for pop music, this must be one of the worst (not the worst) years for it. This year is responsible for introducing us to T-Pain, Chris Brown, and for bringing Akon to the near top. The rap was inane, the pop useless radio static that was annoying, the country was blah, and the R&B would murder a human being with proper taste. To put this god-awful year into perspective, this year gave us "My Humps", "Hollaback Girl", "Fack", and "Crazy Frog". Shall I say more?
Horrible year for music. Music was boring and tasteless. The worst kind of music.
9
2010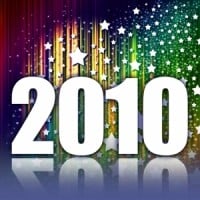 2010 was a common year starting on Friday of the Gregorian calendar, the 2010th year based on Anno Domini/Common Era designations. It is the 10th year of the 3rd millennium and the 21st century, and the 1st year of the 2010s decade.
The year that the aftereffects of the Summer of Death and the Black Eyed Peas lead to complete, mind-destroying garbage. "Baby", Usher's "", "California Girls", "Teach Me How to Dougie", Young Money's "Bed Rock" (complete with that infamous "grocery bag" line), Ke$ha's first few singles, Enrique Iglesias' turn towards club s---, Chris Brown's "Deuces", "Dynamite", "Like a G6", "Whip My Hair", "Imma Be", and even Santana collaborating with SCOTT STAPP.
This should be number 2. Number 1 being 2013, of course. Good music was pretty much nonexistent, any good song that was released was killed by overplay or flopped instantly.
That's the year the song Baby by the talentless Justin Bieber! I can't stand that annoying song and teen fangirls obsess over Bieber!
Yeah no, this would be the definition of a bad year (especially the charts, yeesh) but on the albums side, we had some genuine masterpieces that are perfect (cough, Kanye, cough).
10
2009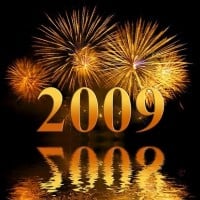 2009 was a common year starting on Thursday of the Gregorian calendar, the 2009th year of the Common Era and Anno Domini designations. It was the 10th and final year of the 2000s decade.
Katy Perry, Kesha, Lady Gaga, Beyonce, Jay-Z, The Black Eyed Peas, Mariah Carey, Britney Spears, Young Money, Keri Hilson, Jamie Foxx and 3o! 3 all released bad songs this year which were all very overplayed on mainstream radio. This was also the year when mainstream radio started to play the same 10 songs over and over again, unlike in the past when they'd throw in a mix of older songs. Not only were there many bad songs released by bad artists this year, but even the "good" artists started going down hill. And let's not forget this was the year when Katy Perry and Kesha were most popular, Lady Gaga released bad music, and Nicki Minaj released her first single...
This is actively my least favorite year in the 2000s for music. There was barely anything this year that was REALLY good. It doesn't have the most bad songs, that would probably either be 2007 or 2008. And it doesn't have the worst songs, that would obviously be 2006. However, there were many songs this year I don't think I would come back too unlike the good from 2000-2008. Sadly, this trend carried on in 2010 but just being worse. Even being 9 turning 10 years old, I was sick of the overplayed mediocre stuff from 2009.
This was the year that my schoolmates were getting too hooked to the mainstream crap and it became extremely annoying. Overall, there wasn't much about the music this year that was worth remembering
God, what a bad year. Lady Gaga broke big, Chris Brown wailed on Rihanna, and the Black Eyed Peas were number-one EVERY DAY of the Summer of Death.
The Contenders
11
2006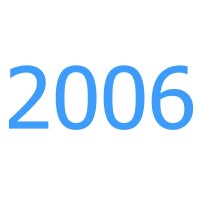 2006 was a common year starting on Sunday of the Gregorian calendar, the 2006th year based on the Common Era/Anno Domini designations. It is the 6th year of the 3rd millennium and the 21st century, and the 7th year of the 2000s decade.
2006 was indeed the worst year for music, at least for metal and rock. Now let me tell you something, before 2006 these two genres were at top of their peak metal, or nu-metal at least, was still going strong and rock was still at is best. For some reason 2006 started the two genres to decline and the sudden rise of pop and rap music begins to skyrocket. Now going to the present we now have horrible music of pop and rap and still gets rewards for it and metal and rock gets none, and you barely see a metal and rock song in the top charts. Is sad how music is today all because of that year.
2006 was basically the worst year for music in the 2000s, in my opinion. Much like it was a bad year for gaming, this was a continuation of the bad stuff we got from 2005, with even more hip hop sex songs making its way onto the charts. The 2 number one hits on the Billboard Hot 100 list of that year was D4L's "Laffy Taffy" and Fergie's "London Bridge", both songs are abrasively bad in a different way. Yep. These songs had bad production and bad performances. With D4L's frontman sounding like he's crying, and Fergie being... well, Fergie. This was a sellout move for her, and it continued until her retiring from the Black Eyed Peas. There was a ton of good stuff, like Gnarls Barkley and RHCP, but that's about it. Just screw 2006. God, this year was terrible for music!
Also, people were so nostalgia-blind about the 80s back then, so the general public of 2006 decided to give well-known artists from the 80s comeback albums, like Lionel Richie, for example. He wanted to do what many other 80s and 90s artists in the 2000s were doing - becoming an R&B singer to fit with the times. And that's exactly what Lionel was doing, but it was not a good fit for him. I like you, Lionel, but you don't have to copy Ne-Yo to appeal to audiences at the time! Additionally, Chicago made a comeback in this year as a semi-active rock group that released a few minor hits. At least they went back to their jazz-rock roots this time.
This year in all honesty is a better stepup than 2005 but Fergies London Bridge is still one of the worst songs of all time in my opinion.
12
1960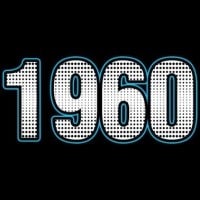 13
2008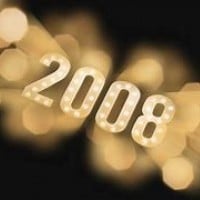 2008 was a leap year starting on Tuesday of the Gregorian calendar, the 2008th year based on the Common Era/Anno Domini designations. It is the 8th year of the 3rd millennium and the 21st century, and the 9th year of the 2000s decade.
Music was alive and well...until Katy Perry destroyed it. Now everyone thinks mainstream music is crap. Yes there may be some bad music before, but mainstream music still had its critically-acclaimed moments. Now we have a critically bashed singer making several #1's (either by payola or people are just plain stupid).
This was the year where EVERYBODY was leaning towards auto tune and pop like records. Prime example, take a hardcore gangster rap group like three 6 mafia. 2008 brought us three 6 mafia songs like "lolli-lolli." And Kanye tried singing to us in 2008. This is just part of the reason why this is one of the worst years in music
Spring, summer, and fall of that year really disapointed me. The song of that year sounds horrible. Some of the biggest hits sounds terrible. It's like every artist releasing One Direction music.
We did get Katy Perry and Lady Gaga, along with Coldplay's last album before their pop transition.
14
1952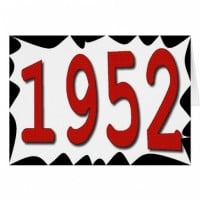 15
1961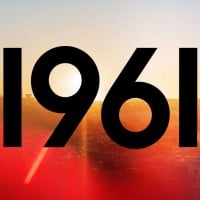 1966 on the lower end of the sixties? 1966 was way better than 1961. Just listen to all those US garage bands and English Freakbeat bands from 1966. 1961 was when rude, raw and rebellious Rock and Roll of the fifties faded more into pop. They were great songs in 1961 but I think it deserve a place on this list. Other years of the sixties were better.
It's good that the British Invasion happened in 1964, cleaning up the nasty leftovers that the 50s left from 1960-1963. The music of the early 60s were a mixed bag. On one hand, you got really good and energetic rock n' roll and jazz, and the latter, where you got boring easy listening stuff and depressing teenage tragedy songs that you can't get through without being shocked at the end and say, "What were people thinking back then?" Overall, the early 60s were just... bland and tasteless.
Nah this year was great.
Why is 61 so high
16
2007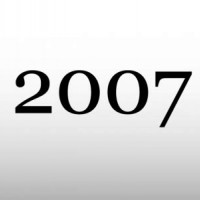 2007 (MMVII) was a common year starting on Monday of the Gregorian calendar, the 2007th year of the Common Era (CE) and Anno Domini (AD) designations, the 7th year of the 3rd millennium and the 21st century, and the 8th year of the 2000s decade.
What other year has great musicians like Daughtry, Nickelback, Kelly Clarkson, Carrie Underwood, Hinder, Soulja Boy Tell Em and great songs like Party Like A Rockstar, This Is Why I'm Hot, A Bay Bay?

I was being sarcastic, mainstream music (at least in the USA) in 2007 was dreadful. Maybe indie/alternative was good that year, but too much trash polluted the airwaves. Only a handful of songs I would consider decent.
2007 wasn't that good in rap as there were a lot of garbage songs like Buy You a Drank, but compared towards the crapfests in music that were 2005 and 2006, 2007 ( as well as Early 2008 ) was actually a really enjoyable year for music. I mean Soulja Boy is still one of the absolute worst songs of all time but other than that, 2007 was the closest to being a masterpiece in music compared towards the rest of the 2000s. Not the best but definitely not one of the absolute worst in music.
Michael Jackson did not release anything. Also, this was the time Justin Bieber started uploading videos to YouTube...
We had some great songs but my god this year end list is something.
17
1999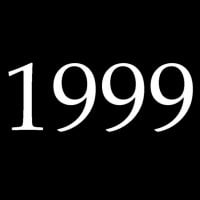 18
1990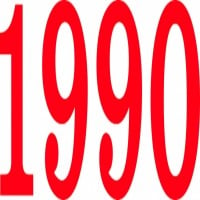 And yes, this was the year that Styx tried to make a comeback with their album "Edge Of The Century"... and failing, as a result. It tried to sound heavy, like what other rock artists were doing at the time and all the while Tommy Shaw was still in the group Damn Yankees. I have to say, Glen Burtnik was pretty much the poor man's Tommy Shaw. The album generated a few crossover hits in the next year, such as "Show Me The Way" (which is a decent song, if you ask me) and "Love At First Sight", but the singles stalled on the charts and people didn't seem to care about the rock bands of old. Other groups like Little River Band and Chicago were suffering from the same effect, as well.
Well, this is the first year of the 90s, yet it's still the 80s. Only 1991 can save the rest of the decade. I think one song from this year I can't stand is probably Ice Ice Baby by Vanilla Ice. Probably one of the cheesiest rappers in existence. It's a good thing that The Beastie Boys and Eminem exist because they saved us from THAT white rapper. Also, the melody rips off a Queen song and just look at Vanilla Ice! He tries so hard to be gangsta, yet he has the most punchable face that a celebrity could have! It's a decent year for music, by the way. I just don't like most of the songs.
My favourite album from this year is mike old field's amarok, which isn't even his 5th best album. That just shows you how much good music there was during this year.
19
2019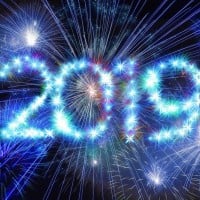 2019 (MMXIX) was a common year starting on Tuesday of the Gregorian calendar, the 2019th year of the Common Era (CE) and Anno Domini (AD) designations, the 19th year of the 3rd millennium and the 21st century, and the 10th and last year of the 2010s decade.
In my opinion

I wouldn't consider this the entirely worst year for music compared to last year and the year before since we have a lot of artist comebacks, bops & ballads and that mumble rap is slowly dying out of the charts since Drake and Migos released many songs this year but never made it to the charts.

However, what I find iffy about this year is that a lot of the songs are copies (not sampled, copies) and they're also awfully short. But at the same time I don't find it as depressing as 2017 and 2018.

In conclusion; lots of goods songs released this year but if you compare to years 2010-2014, there's quite a gap and hopefully this keeps going in 2020
Why is the not higher than 2018 or 2017? I don't even know where to begin. I mean this year already sucked without the music, then the music had to be absolutely trash. 2018 was actually good year for music, then we get stuff designed for freaking 10 year olds.
This was a bad year for rap music because a lot of it was just low-key trash and was too obnoxious to hear on the radio. As for the rest, music is starting to sound pretty good.
I personally hated this year for music because all of my favourite artists didn't release anything. So yeah, kind of a lame reason, but it is what it is.
20
1994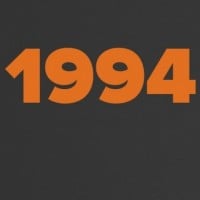 To restate my past comment (the four-word one): Often considered "the worst year in music" due to Kurt Cobain's suicide and Justin Bieber's birth, but what else was there? Grace Slick aims a gun at a policeman, Ace of Base enters the height of their fame, and some idiot kid refuses to obey the pre-show disclaimer before Beavis and Butt-head started and burns his home down. But hey, there was some good in this world that year - we had lots of classic albums, mainly alternative ones!
Kurt Cobain shoots himself and a poor infant Justin Bieber wont even know what trolls will say about him calling him a disease.
Kurt Cobain shoots himself and a poor baby Justin Bieber doesn't even know he will be slagged off by people on here decades later in the 21st century.
Well yeah it was sad that Kurt Cobain died and Justin Bieber was born but Green Day released Dookie and Nas released Illmatic and the Notorious B.I.G released Ready to die and Nine Inch Nails released The Downward Spiral so it isn't too bad.
21
2021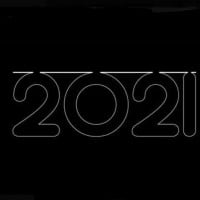 2021 (MMXXI) was a common year starting on Friday of the Gregorian calendar, the 21st year of the third millennium, the 21st year of the 21st century, and the 2nd year of the 2020s. 2021 was scheduled to host many major events that were originally scheduled for 2020. In addition, many pandemic restrictions from 2020 were lifted in 2021 leading to the reopening of many businesses and schools, people starting to get back to their normal lives, and mask mandates ending in some parts of the world.
It's only been a month and so far; many songs have been pretty underwhelming this year

There has been good songs such as driver's license, anyone, skin etc. Apart from that; if you compare this year to 2020 and 2019, there is quite a big gap, and it's probably closer to 2018

I hope this year gets saved...
The only good songs right now are every song on Lip Dip's "Venom." That's it. There's no other actually decent songs from this hellhole for music.
Literally no good songs were released in 2021. Only pure garbage was being released then.
22
2002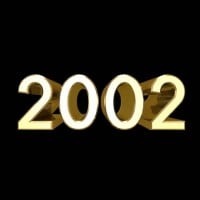 2002 (MMII) was a common year starting on Tuesday of the Gregorian calendar, the 2002nd year of the Common Era (CE) and Anno Domini (AD) designations, the 2nd year of the 3rd millennium and the 21st century, and the 3rd year of the 2000s decade.
Not that was very bad for mainstream music, per se, but one must note that American Idol debuted, and pretty much accelerated any annoyance that is persistent in the music industry. All the singers that come from the show are pathetic if you ask me
23
2000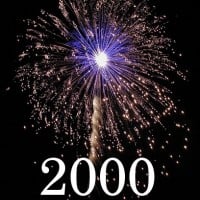 Eh. This year was really lukewarm in all honesty. Nothing really good compared to 1999 but there was nothing really bad either. I mean every now and then you would get great songs like smooth or terrible songs like who let the dogs out but the year was just mostly undirectional. 2000 has a lot of that late 90s cheese which can make for some guilty pleasure songs which I do like =) but this year was still just lukewarm. Not even clost to the worst year but definitely far from the best year as well.
When things began to go downhill rapidly. Noticed that then...
Overrated Year as 2006
Sisqo, that's it.
24
1996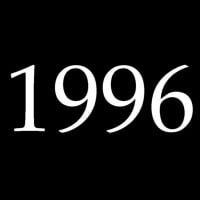 25
2020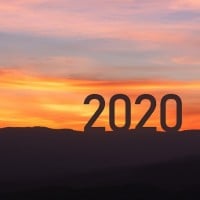 2020 (MMXX) was a leap year starting on Wednesday of the Gregorian calendar, the 20th year of the third millennium, the 20th year of the 21st century, and the 1st year of the 2020s. It was heavily defined by the COVID-19 pandemic, leading to global social and economic disruption, mass cancellations and postponements of events, schools and many workplaces being closed for months, online school and work meetings, worldwide lockdowns and the largest economic recession since the Great Depression of the 1930s.
Oh my gosh! The music is so bad that year! I really hate some trashy rap music they come up with with the worst and fastest beats. I do, however, liked Taylor Swift and some other artists' music that year. The rest of them are so annoying and disgusting.
This year actually had a promising start. Of course the first big song to come out this year was from...wait for it... Justin Bieber! He came out with this song called Yummy and it was pretty bad! I actually thought this song was catchy but the immature lyrics ruined it for me. ('Yeah you got that yummy yum that yummy yum') Man, this song is so dumb and embarrassing that it could've been written by a five year old. At least it didn't hit number one thanks to Roddy Ricch's The Box taking the top spot instead! Of course this was just the beginning...

As this year had its fair share of good songs it still wasn't that great of a year so far. Just like last year, a bunch of songs get popular off of TikTok with some that are good and some that are bad. On the rap side, there were still some mediocre and terrible trap songs charting. And somehow Chris Brown and 6ix9ine had to come back with more music! What has the world gotten itself into? These guys should just retire ...more
DDLG. Enough said.

Edit: I know calling a whole year for music bad for one song is silly, but I was just saying that that "song" is the worst ever.
Not all of this year's music is bad like The Weeknd and Dua Lipa. However 6ix9ine and most music that got popular from TikTok sucks. I just try to avoid the bad artists and only listen to the good ones in my opinion
PSearch List