Best Wu-Tang Clan Members
The Top Ten
1
GZA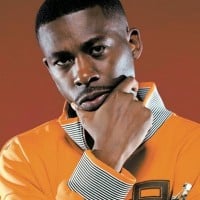 Gary Grice, better known by his stage names GZA and The Genius, is an American rapper and songwriter.
GZA had the best Rhymes in Enter The Wu Tang (36 Chambers). Liquid Swords is the best solo Album of the Wu Tang. Only Built 4 Cuban Linx is just more celebrated then Liquid Swords, because it is from the sound Not so dark like Liquid Swords. But GZA has a perfect Flow, perfect rhymes and is a perfect lyricist. Method Man has a groovy Flow but not so good Lyrics like GZA. And the best voice of the Clan has definitely GZA, nobody else has thise dark perfect voice. Hear Liquid Swords and you know who the Best Wu Member is.
Yo! GZA is the best member of the Wu Tang and there's no doubt about it. He has the best lyrics (#2 lyricist of all time 4 me) and with his style he look so smart and actualy he is. He also made the group with RZA and ODB (RIP). He is my number 4 all time rapper and I really enjoy his music. Respect To GZA!

Here is my top 9 Wu Tang Members List :
1. GZA
2. Ghostface Killah
3. Raekwon
4. Inspectah Deck
5. RZA
6. Method Man
7. Masta Killa
8. Ol' Dirty Bastard
9. U God
Meth was the most popular but the best rapper here GZA. Straight up, you gotta look at all the rappers before you make a decision.
GZA is the best lyricist in the Wu easily. "Liquid Swords" is one of the top 5 rap albums of all time.
2
Method Man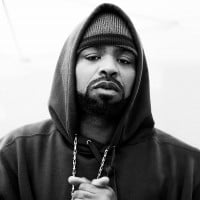 Clifford Smith, better known by his stage name Method Man, is an American rapper, producer, and actor. He is known as a member of the East Coast hip hop collective Wu-Tang Clan. He is also one half of the hip hop duo Method Man & Redman.
Method man, a lot of people says that his lyrics are bad but his flow is good. Well If you listen to his first album Tical then you will be proved wrong also to the guy who said Easy-E has better flow you can just go.
Easily the most talented member of the group.
He is the best of bests
3
Ghostface Killah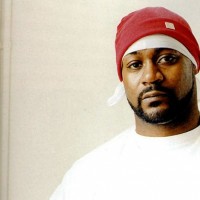 Dennis Coles, better known by his stage name Ghostface Killah, is an American rapper and prominent member of the Wu-Tang Clan.
RZA Might have been the best lyricist, and Raekwon might have had the been the best storyteller and Method Man the best flow. But there's one thing he's right behind all of them in their best fields. And he's also the most consistent among all of them. Time has told who the best member is
Ghostface is the best storyteller ever. And he is so handsome.
Not just greatest in the clan but arguably one of the top ten emcees of all time G.O.A.T
Clearly the best, best discography and it's not even close, amazing story teller and ill flows and only 1 with 3 classics
4
Inspectah Deck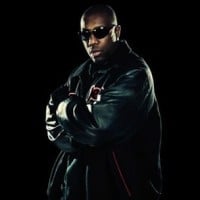 Jason Hunter better known by his stage name Inspectah Deck, is an American rapper, producer, and member of the groups Wu-Tang Clan and Czarface.
Inspectah has the gift of writing. Raps start out in written form. He's one of the few that put me in the story with his lyrics. Not as abstract as RZA or calculated as GZA but elevated in his own way. Shines: Triumph, A Better Tommorrow, Hellz Wind Staff, the City
He always set the tone. No one could compare. Method Man came close but couldn't compare
Deck and Method man had the best lyrics.
Best verses on the best wu tang songs!
5
Raekwon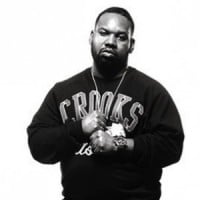 Corey Quontrell Woods, better known by the stage name Raekwon, is an American rapper and a member of the Wu-Tang Clan.
Sound quality. Lyrics. Style and energy. Hands down one of the greatest mc in hip hop. One person other rappers would love to collaborate with more then the other wu tang members
Raekwon for sure. He is really good and has the best flow and voice. In lyrics ill give that to Gza.
Raekwon gotta' be the Wu-tang's leader since the beginning.
6
RZA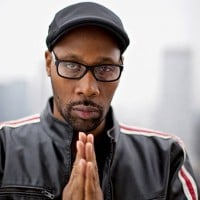 Robert Fitzgerald Diggs, better known by his stage name RZA, is an American rapper, record producer, musician, actor, filmmaker and author. A prominent figure in hip hop, RZA is the de facto leader of the Wu-Tang Clan.
Unmatched raw style that brought the roughness to the clan, great lyricist, unmatchable flow (except by maybe Meth) one of the great producers ever, the leader of the wu-tang clan. Only Method Man and Gza come close to what Rza has acheived
This one was difficult, but I simply had to pick the RZA, the man who formed the clan with the greats we know and kinda love, which is basically a way of saying "I can't decide"

Lyricism; GZA hits the checkmate, sorry Ghost

Storytelling: Ghost scores a home run with this one, simply too obvious

Flow: Meth barely just edges it over Ghost

Originality: ODB, hands down

Importance: Coin toss between Rae and the Inspectah, they are regulars amongst the Wu's finest work

Overall: The RZA, cause he was the one who took these guys along for the ride, though Meth could have somehow entered the game through Redman, it wouldn't have been the same without The RZA, sorry Ghost

The RZA himself:

RZA is very similar to Dr Dre and Kanye West, though his flow is awkward, his lyrics are sometimes on-point, he makes for a pretty interesting experience despite being the 6th or 7th strongest rapper outta the 10 main rappers in the Wu
Lyrically he's not my favorite but his beats are unmatched.
7
Ol Dirty Bastard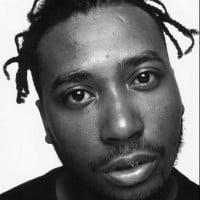 He was a unique guy. And downright funny. Getting the impression he could make somebody laugh who is usually serious.
The reason he is not higher is because of his inconvenient incarcerations and untimely death. he had his own style like none other. Rest in peace man
Shimmy Shimmy Ya and Brooklyn Zoo are amazing songs!
Just the craziest guy.
8
Masta Killa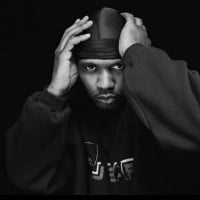 The most unknown of the entire crew he has a nice smooth flow and lyrical talent
9
U-God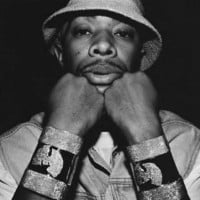 He has this sort of mellow but tough prominent voice that fits in well with his fellow Wu-Tang.
His first solo album is pretty good and he is kinda underrated.
10
Cappadonna