Top Ten Countries With the Most Talented People
In terms of singing, dancing, acting, special talents, what countries do you include in the Top Ten most talented?

The Top Ten

1 Philippines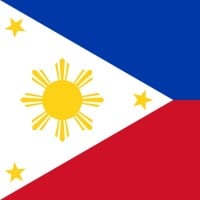 The Philippines, officially the Republic of the Philippines, is an archipelagic country in Southeast Asia. It is situated in the western Pacific Ocean and consists of around 7,641 islands that are broadly categorized under three main geographical divisions from north to south: Luzon, Visayas, and Mindanao. The Philippines is bounded by the South China Sea to the west, the Philippine Sea to the east, and the Celebes Sea to the southwest. It shares maritime borders with Taiwan to the north, Japan to the northeast, Palau to the east and southeast, Indonesia to the south, Malaysia to the southwest, Vietnam to the west, and China to the northwest. The Philippines covers an area of 300,000 km2 (120,000 ...read more.
I'm originally from the Philippines and was born there. I have read the comments and I was really thankful to people who vote and say nice comment. I know that if the Filipinos read this, they will take this comments from there hearts and appreciate it, I'm gonna cry now in a good thing. I just love your guys comments especially for ty0 he people that are from the other country, thank you very very much. Yes, Filipinos are born talented maybe not all of us but most like 85 or 89% of people. We love karaoke and everyone loves music
Every human being in this world is naturally born with Talents. It just so happened that in the Philippines, people show their Talents. 'because its never a bad thing to be proud of what gift you have. For those who would like to witness this. Try going to the Philippines. You might find that it is fair enough that the country tops this list.
We may not have a lot of medals but a lot of people in the Philippines are talented but they aren't ready to be revealed because they're TOO GOOD. People are just afraid that it's not good enough, like I said "we may not a lot of medals" because it's not yet ready for the world to see.
Pinoys are the coolest people on earth. They are very friendly and kind. This country has so much world class singers that have not yet recognized in the international. Greetings from S.Korea. I was once a tourist in this country for 1 month. I'll be back very soon, for sure.
2
United States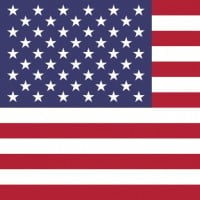 The United States of America, or the U.S.A. for short, is a federal republic composed of 50 states, 48 of them are contiguous states. There are two other states, Alaska and Hawaii, which are north and south of the contiguous states, respectively. The United States declared its independence from the British Empire in 1776 with the Declaration of Independence. They won their independence in 1783 with the Treaty of Paris. Its capital, Washington D.C. (District of Columbia) is defined by imposing neoclassical monuments and buildings including the iconic ones that house the federal government's 3 branches: the Capitol, White House and Supreme Court. Though it has no official language, English and ...read more.
Thank you all there in America!
I lived there for many years and had the best times of my life, very special country with the most original talented people I have ever met, also interesting people,
I was always treated so well by folks in America and for that I'm always in great debt to America and I would ALWAYS help America if there ever was anything that was up to me, I doubt there ever will be but just in case?
Nowadays I'm back in Europe and not only I like to watch American movies and documentaries but I also do it because I get a little bit of feeling of America and I find myself looking at background scenes, people, cars,
streets, buildings, everything that gives me that
feeling of Home!
I would go back home rightaway if I could but things have changed so much and all those years that I lived in the U.S.,I was there illegally and I don't know if I can even ever visit the U.S., again because of that,
strange feeling I get when I even say it like that ...more
The United States of America in my personal opinion America is probably the most talented in the world because no in the in whole universe has as many gold medals as America!
It's certainly not the US although it is the most talented at gormandizing into obesity.
America has many medals in olympic in sports that is true if you not believe pleas look at the all time medald tabe and top 10 countries most medal and in the news. america is very talented in sporst they are number one and also in music and movies
3
India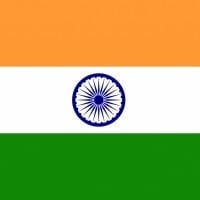 India, officially the Republic of India, is a country in South Asia. It is the seventh-largest country by area, the second-most populous country (with over 1.2 billion people), and the most populous democracy in the world. Its capital is New Delhi. Some other major cities are Mumbai, Chennai, and Ahemdabad. The most spoken languages are Hindi and English, but there are 22 official Indian languages.
India is a big beautiful country. There is so much diversity of cultures. The culture is beautiful, the food is amazing, Indians are kind and hardworking
Definitely one the most talented lot of people out there! I am not an Indian but am amazed at how talented these people are. Like my Aussie based White guy team lead once said, Indians are dynamic!
Even though I am not from India, I find India to be one of the most smart countries. Where I live they excel in everything. They excel at workplaces that requires hard skills and soft skills. No other country is good at both of these skills except India. India has amazing singer, dancers, runners, you name it and you will find it in india.
Whenever, others Indian, theses people always get jealous because of its achievement, even if we drink alcohol (I don't) but they drink rum, beer and whiskey. They always think themselves as superior, but NASA is made up of 20% indians
4
Japan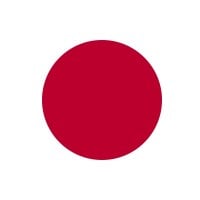 Japan is an island country in East Asia in the Pacific Ocean. It lies off the eastern coast of the Asia Mainland (east of China, Korea, Russia) and stretching from the Sea of Okhotsk in the north to the East China Sea and near Taiwan in the southwest.

Japan has a huge capital city called Tokyo, other cities in Japan include Fukuoka, Hiroshima, Osaka, Nagoya and Sendai. It's close to South Korea, which is on the North West of it. It has a large population of 126.86 million people (Statistics Bureau of Japan. Retrieved April 27, 2016). ...read more.
Japanese culture is beautiful. The people are kind and they are hard working. The technology is amazing, They blend modern tech culture with their beautiful old culture
Technologically advanced, and pretty wicked anime.
Great chefs and anime
5
Brazil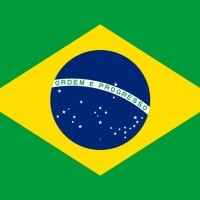 Brazil, officially the Federative Republic of Brazil, is the largest country in both South America and Latin America. At 8.5 million square kilometers (3,300,000 sq mi) and with over 214 million people, Brazil is the world's fifth-largest country by area and the sixth most populous. Its capital is Brasília, and its most populous city is São Paulo. The federation is composed of the union of the 26 states and the Federal District. It is the largest country to have Portuguese as an official language and the only one in the Americas; it is also one of the most multicultural and ethnically diverse nations, due to over a century of mass immigration from around the world; as well as the most populous ...read more.
Look just how many times that Brazil won world cup and look at rap music there .
Skills on games taktic are very nice
They are beast at soccer
6
Hungary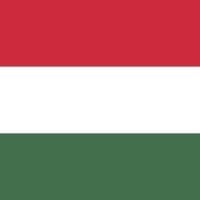 Hungary is a sovereign state in Europe. It is situated in the Carpathian Basin and is bordered by Slovakia to the north, Romania to the east, Serbia to the south, Croatia to the southwest, Slovenia to the west, Austria to the northwest, and Ukraine to the northeast.
7
Kenya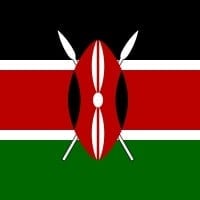 Kenya, officially the Republic of Kenya, is a country in Eastern Africa. At 580,367 square kilometres (224,081 sq mi), Kenya is the world's 48th largest country by area. With a population of more than 47.6 million in the 2019 census, Kenya is the 29th most populous country in the world. Kenya's capital and largest city is Nairobi, while its oldest, currently second largest city, and first capital is the coastal city of Mombasa. Kisumu City is the third-largest city and also an inland port on Lake Victoria. Other important urban centres include Nakuru and Eldoret. As of 2020, Kenya is the third-largest economy in sub-Saharan Africa after Nigeria and South Africa. Kenya is bordered by South Sudan ...read more.
Beautiful culture. Great athletes, beautiful wildlife, fast runners, an African success story
8
Jamaica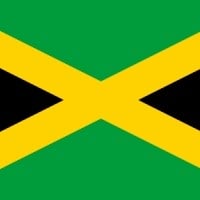 Jamaica is an island country situated in the Caribbean Sea. Spanning 10,990 square kilometres (4,240 sq mi) in area, it is the third-largest island of the Greater Antilles and the Caribbean (after Cuba and Hispaniola). Jamaica lies about 145 kilometres (90 mi) south of Cuba, and 191 kilometres (119 mi) west of Hispaniola (the island containing the countries of Haiti and the Dominican Republic); the British Overseas Territory of the Cayman Islands lies some 215 kilometres (134 mi) to the north-west.
When You say Jamaica. You are saying talent in every aspect. Jamaica is just a tiny island, but it's one of the most talked about place in the world the people are unique and stand out on any platform they are put. All Jamaican s need are more positive avenue readily available in their country to truly shine.
So much culture. Cool accent, great food, athletes, art and dance, super friendly people
9
Italy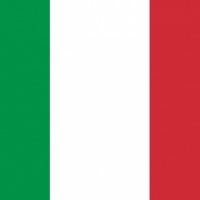 Italy, (Italian: Repubblica Italiana), is a unitary parliamentary republic in Europe.

Italy covers an area of 301,338 km2. With almost 62 million inhabitants, it is the 3rd most populous EU member state. Located in the heart of the Mediterranean Sea, Italy shares open land borders with France, Switzerland, Austria, Slovenia, San Marino and Vatican City. The Capital and largest city is Rome. Other major cities are Milano, Naples, Turino, Venice, Florence. Italy's official language is Italian. ...read more.
Quite famous for a lot of things which couldn't have been possible if they weren't talented.
Leonardo the vinci
10
Pakistan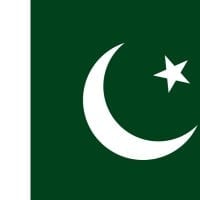 Pakistan was established in 1947 and is located in South Asia. Islamabad is the capital city of Pakistan. Karachi, Lahore and Peshawar are other major cities of Pakistan. Urdu and English are official languages of Pakistan. World's second highest peak (K-2) and ninth highest peak (Nanga Parbat) are located in Pakistan.
Sumail, at the age of 15, sold his bike so he could enter a gaming tournament where his team achieved second place. He was also the youngest member on his team and won $1.2 Million!
laraib atta she is Pakistan's first and youngest female visual effects artist in Hollywood who started working at the age of 19 back in 2006. Laraib has worked on films such as X-Men: Days of Future Past, Godzilla, Gravity, The Chronicles of Narnia: The Voyage of the Dawn Trader and Prince Caspian, 10, 000 because and Johnny Depp's Sweeney Todd.
They're the most musically talented people in south asia. They have creativity in arts, they are humanitarians and philanthropists. They have the worlds largest fleet of ambulances. All this despite lack of education in certain areas due to corrupt government which I can only pray can be fixed by the cricketer turned politician Imran Khan.
Indeed in terms of acting and singing and music to name a few, Pakistan is the most talented. Some believe can't believe coke studio is Pakistani and that pakistan has good music both in the 80s and 90s and now, that's even better than Bollywood of today, much much better! Talented actors and actresses that are natural and fulfil their roles so well. Pakistani dramas are also the best
Damn man Pakistani talent is underrated. Ya know we do have rappers and musicians that kick ass but exposure to these basically underground rappers is to low. But not all hope is lost. Coke Studio is there. Our brilliantly directed dramas are there. Our music. Our art. See for yourselves
The Contenders
11
Switzerland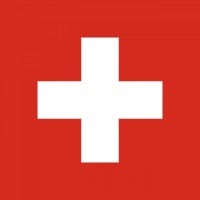 Switzerland, officially the Swiss Confederation, is a federal republic in Europe. It consists of 26 cantons, and the city of Bern is the seat of the federal authorities. ...read more.
12
United Kingdom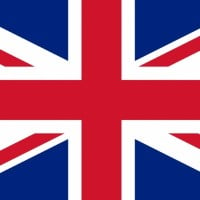 The United Kingdom of Great Britain and Northern Ireland, commonly shortened to United Kingdom, UK or Britain is a Sovereign State located of the Northwestern coast of Europe. It is a Parliamentary Constitutional Monarchy currently lead by Monarch Queen Elizabeth II and its current prime minister is Boris Johnson. The UK is a Unitary State consisting of Scotland, England, Wales and Northern Ireland. It is currently a member state of the European Union, but as of 2016 has start the withdrawal process, and is set to leave the Union in October 2019. ...read more.
One of the most powerful-est countries in the world, London especially is amazing, it's the capital of the world. So many great artists, comedians, inventors, writers, etc. The humor and diverse culture + beautiful scenery make the U.K so beautiful
Great Britain is NOT a country! But the four countries that make up this Great nation (especially England :P) I'd say, yes, it's damned talented!
Best of the talent comes here. I am not differentiating ethnic groups here. Even Indian born Brits are counted as UK talent
That's not fair... four countries are in the UK!
But, yes. A lot of people there are talented indeed.
13
France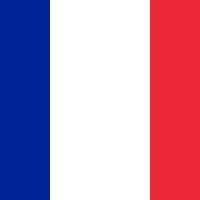 France, officially the French Republic, is a sovereign state comprising territory in western Europe and several overseas regions and territories. The European part of France, called metropolitan France, extends from the Mediterranean Sea to the English Channel and the North Sea, and from the Rhine to ...read more.
14
Norway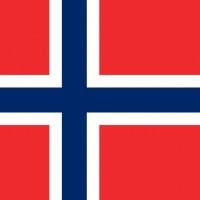 Norway, officially the Kingdom of Norway, is a sovereign and unitary monarchy in Northern Europe whose territory comprises the western portion of the Scandinavian Peninsula plus the island Jan Mayen and the archipelago of Svalbard. Oslo is the capital of Norway. Norwegian is the official language of Norway.
Proof that Norwegians are the most talented people in the world is that they made Norway into one of the most prosperous and developed countries in the world.
Norwegians are really intelligent and talented people. They know how to properly take good care of their country and people and they make great music.
Beautiful, advanced progressive country. They are rich, great at skiing, and sexy
15
South Korea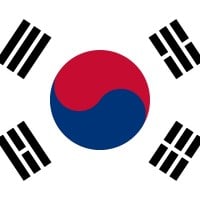 South Korea, officially the Republic of Korea (ROK), is a country in East Asia, constituting the southern part of the Korean Peninsula and sharing a land border with North Korea. Its western border is formed by the Yellow Sea, while its eastern border is defined by the Sea of Japan. South Korea claims ...read more.
Top County in the world
Even the young kids have a lot of talents, and learn things fast
16
Canada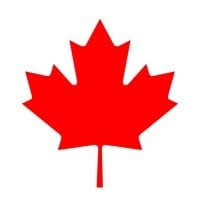 Canada is a country in North America that is next to the United States, and it's the 2nd largest country in the world by area (size is 9.985 million km²). This country has 10 provinces, and 3 territories. Canada became a dominion on July 1, 1867. Its 10 provinces are: Ontario, British Columbia, Quebec, Alberta, Newfoundland and Labrador, Nova Scotia, Saskatchewan, Manitoba, New Brunswick, and Prince Edward Island. Its 3 territories are: Yukon, Northwest territories, and Nunavut. Toronto, Quebec City, Montreal, Vancouver, Winnipeg, St. John's, and Fredericton are major cities in the country. Canada's capital city, Ottawa, is in the southeastern province of Ontario, near the city of Montreal ...read more.
Most Canadians are talented, but, not the whiny, girly, kid who spits on fans or the stupid rapper who covered Bohemian Rhapsody and changed the lyrics.
Fellow Canadians where are u?
17
Poland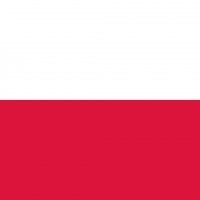 Poland, officially the Republic of Poland, is a country in Central Europe, bordered by Germany to the west; the Czech Republic and Slovakia to the south; Ukraine and Belarus to the east; and the Baltic Sea, Kaliningrad Oblast (a Russian exclave) and Lithuania to the north. With a population of approximately ...read more.
18
Moldova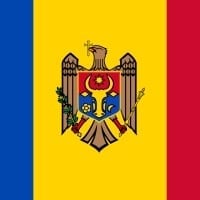 Moldova, officially the Republic of Moldova, is a landlocked country in Eastern Europe. It is bordered by Romania to the west and Ukraine to the north, east, and south. The unrecognised breakaway region of Transnistria lies across the Dniester on the country's eastern border with Ukraine. Moldova's ...read more.
19
Ukraine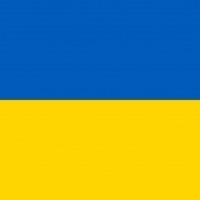 Ukraine is a country in Eastern Europe. It is the second-largest European country, covering approximately 600,000 square kilometres (230,000 sq mi), and has a population of around 40 million people. It is bordered by Russia to the east and northeast; by Belarus to the north; by Poland, Slovakia, and Hungary to the west; and by Romania and Moldova to the southwest; with a coastline along the Black Sea and the Sea of Azov to the south and southeast, respectively. Kyiv is Ukraine's capital as well as its largest city. The country's language is Ukrainian, and many people are also fluent in Russian.
They have very talented people who will die for their own country. Ukraine also has a very intelligent and loving population.
I'm from here this country has the most talented singers and strongest kids and grown ups etc. I feel like this country should be way closer to top ten.
Why Russia is not on this list?
20
Denmark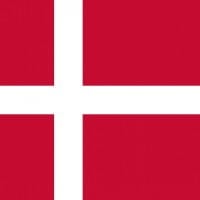 Denmark is a Nordic country in Northern Europe. It is the most populous and politically central constituent of the Kingdom of Denmark, a constitutionally unitary state that includes the autonomous territories of the Faroe Islands and Greenland in the North Atlantic Ocean. European Denmark is the southernmost ...read more.
21
Serbia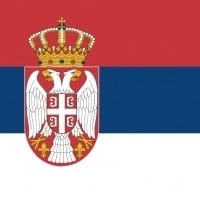 Serbia, officially the Republic of Serbia, is a landlocked country in Southeastern and Central Europe, situated at the crossroads of the Pannonian Plain and the Balkans. It shares land borders with Hungary to the north, Romania to the northeast, Bulgaria to the southeast, North Macedonia to the south, ...read more.
22
Finland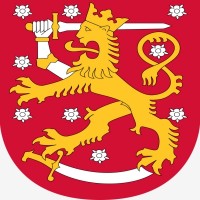 Finland, officially the Republic of Finland, is a Nordic country in Northern Europe. It shares land borders with Sweden to the northwest, Norway to the north, and Russia to the east, with the Gulf of Bothnia to the west and the Gulf of Finland across Estonia to the south. Finland covers an area of 338,455 ...read more.
23
Iceland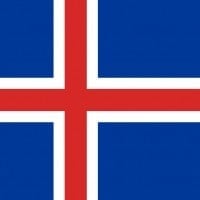 Iceland is a Nordic island country in the North Atlantic Ocean and the most sparsely populated country in Europe. Iceland's capital and largest city is Reykjavík, which (along with its surrounding areas) is home to over 65% of the population. Iceland is the only part of the Mid-Atlantic Ridge that ...read more.
24
Slovenia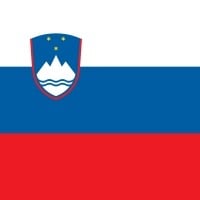 Slovenia, officially the Republic of Slovenia, is a country in Central Europe. It is bordered by Italy to the west, Austria to the north, Hungary to the northeast, Croatia to the southeast, and the Adriatic Sea to the southwest. Slovenia is mostly mountainous and forested, covers 20,271 square kilometres ...read more.
25
Albania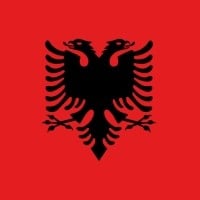 Albania is a southeastern European country that is slightly larger than Maryland and near Montenegro, Kosovo, Republic of Macedonia, and Greece. The capital is a city called Tirana. Some other major cities in Albania are Durrës, Elbasan, Vlorë, and Shkodër. Albania gained its independence in 1912. ...read more.
PSearch List