Most Boring Nickelodeon Shows
The Top Ten
1
Dora the Explorer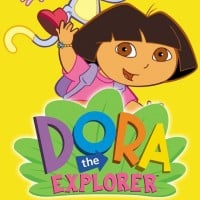 Dora the Explorer (2000 - 2019) is an American preschool educational animated TV series created by Chris Gifford, Valerie Walsh, and Eric Weiner in which Dora goes on adventures with her friend, a monkey named Boots.
This show is hypnotising, I don't know if it's about the simple and colorful animation but this show makes me feel relaxed, not mad.
2-6 year olds- yay I love Dora
People older - Dora is bad, she is boring. Why does the show have the obvious answers? Why does a fictional cartoon character who is seven years old travel the world without adult supervision, she just has a monkey with a stupid name. Why does everything talk and have a face.
She is a fictional character.
In real life a 7 year old child would not be allowed to travel the world.
Lol, when I'm watching this, it keeps telling to yell when you spot an object.
This is boring, SO BORING!
2
Rugrats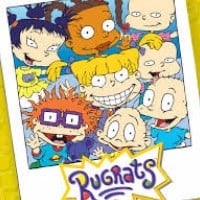 Rugrats is an American animated television series created by Arlene Klasky, Gábor Csupó and Paul Germain for Nickelodeon.
The rugrats is not boring glitter force is not from nick but it is boring and the backyardigans is boring
What the hell you talking about, this is a great show
Hey looks like I'm not the only person who thinks this show sucks. Thanks STANCAKE
THIS SHOW IS MY CHILDHOOD and I bought a whole season for 20 bucks when I was 3 XD
3
Fanboy and Chum Chum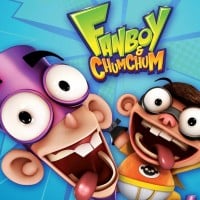 Fanboy & Chum Chum is an American 3D CGI animated television series created by Eric Robles for Nickelodeon. It is based on Fanboy, an animated short created by Robles for Nicktoons and Frederator Studios, which was broadcast August 14, 2009 to July 12, 2014 on Random! Cartoons. The series was first ...read more.
I can't believe I used to like this show when I was 10 and 11. When I watch shows from my childhood I don't watch this. Now that I am an adult I feel like I had wasted so much time watching this show. I wish I had been spending my screen time with shows from PBS kids like Cyberchase, Arthur, and Wordgirl instead of this.
I hated this when I was younger. From what I heard on YouTube, this show apparently won EMMYs. It doesn't look good at all.

Parents, if u see kids watching this, put The Loud House on instead.
It's not boring, because there's a difference between boring and obnoxious
4
Go, Diego, Go!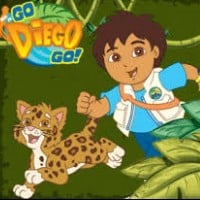 Go, Diego, Go! is an American animated educational interactive children's television program that originally aired on the Nickelodeon children's cable network in the United States and produced by Nickelodeon Animation Studio .
At least Diego (and also his older sister) is a little bit more smarter than his cousin Dora.
I used to like this show as a kid! But I really don't like it anymore.
I like the animals in it!
Why is this on the list?
5
Sanjay and Craig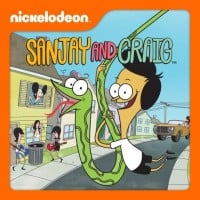 Sanjay and Craig is an American animated comedy television series that aired on Nickelodeon from May 25, 2013, to July 29, 2016, for three seasons and 60 episodes. The series is about a 12-year-old boy named Sanjay Patel who owns a talking pet snake named Craig.
Boring is the wrong word to describe this show, OBNOXIOUS is more accurate
This show is creepy
6
Fred: The Show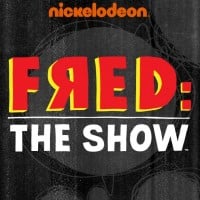 Fred: The Show is an American television series, created by Lucas Cruikshank that originally aired on Nickelodeon, in the United States from January 16 to August 3, 2012. It was cancelled after the first season due to low scores.
I agree with Phantom Strider on this one.
If you had to listen to the show it would be hell😈 you probably wish you were So deaf it's not even good whoever says this is not annoying is probably blind or deaf and that's okay
I remember
Nonononononononono nonononononononono, just no.
7
Kids' Choice Awards
Say I if you think Jojo siwa is missing a chunk of her hair XD no but really I think she goin bald Angelica sayjous is stupid for liking her. the Angelica in 3rd grade!
This counts as a show?
It May Not Be A Show, But It's Still Pretty Boring.
It may be good a the loud house
8
Bubble Guppies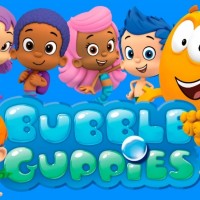 I feel like going fishing to end this show for all eternity.
I want to go fishing to end this show for all eternity.
9
Doug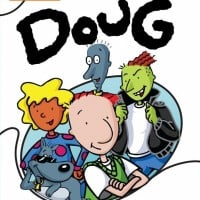 Doug is an American animated sitcom created by Jim Jinkins. The show focuses on the early adolescent life of its title character, Douglas "Doug" Funnie, who experiences common predicaments while attending school in his new hometown of Bluffington. Doug narrates each story in his journal, and the show ...read more.
This show should be Number 1! It's the most boring show I have ever seen on Nickelodeon! Why the hell is rugrats higher than this! I also hate how the dog is a good guy and the cat is a bad guy! And did they REALLY have to name the dog Porkchop and the cat STINKY! STINKY! ARE YOU KIDDING ME! GOD!
The cat and dog do have stupid names Porkchop and Stinky. So is the animation except for Doug and his family. The Beets are just a stupid Beatles parody. Fortunately after this show went to the Disney Channel a better cartoon was made called Hey Arnold.
The Disney version is boring. The Nickelodeon version, however, is great! Who put this on here?!
Retard why is this show here. If your talking about the Disney version it might make sense.
10
Marvin Marvin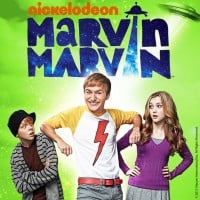 Marvin Marvin is an American science fiction slapstick comedy television series that aired from November 24, 2012 to April 27, 2013. The series stars Lucas Cruikshank as the title character Marvin Marvin, an alien teenage boy adjusting to human life.
The Contenders
11
CatDog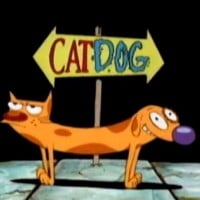 CatDog is an American animated television series created by Peter Hannan for Nickelodeon. The series depicts the life of conjoined brothers, with one half being a cat and the other a dog.
Who put this on the list? This show is one of Nick's iconic cartoons!
WHAT?! This is an iconic cartoon!
Ah blinded with nostalgia.
Why is this funny show on here?
12
100 Things to Do Before High School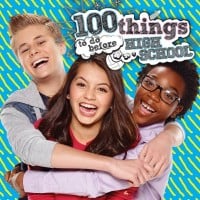 100 Things to Do Before High School is an American children's sitcom airing on Nickelodeon and created by Scott Fellows. The program stars Isabela Moner, Jaheem Toombs, Owen Joyner, and Jack De Sena.
13
Sam & Cat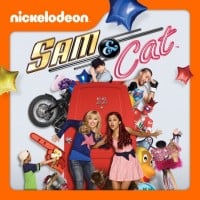 Sam & Cat is an American teen sitcom that originally aired from June 8, 2013, to July 17, 2014, on Nickelodeon. It is a crossover spin-off/sequel of both iCarly and Victorious.
Sam and Cat isn't boring, it's a god show poopy idiot
14
AwesomenessTV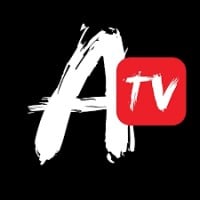 AwesomenessTV is an American sketch-comedy reality series based on the YouTube channel of the same name and is created by Brian Robbins. Both seasons contain 20 episodes.
This show is a ripoff of Incredible Crew, and even that show's quality is debatable.
15
Breadwinners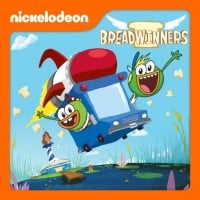 Breadwinners is an American animated television series created by Gary "Doodles" DiRaffaele and Steve Borst for Nickelodeon. ...read more.
Screw this terrible show!
It is not the most boring yall are mean old haters suck it up👹🐽
16
How to Rock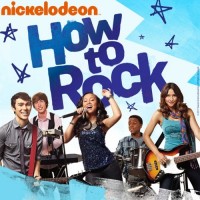 How to Rock is a critically panned American teen sitcom that ran on Nickelodeon from February 4 to December 8, 2012. It stars Cymphonique Miller as Kacey Simon. The series is based on the 2011 book, How to Rock Braces and Glasses by Meg Haston published by Little, Brown Books For Young Readers and Alloy ...read more.
Great Show! Love The Theme
17
Make It Pop!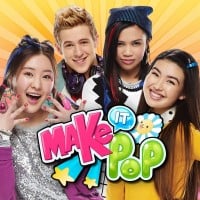 Make It Pop is a K-pop inspired Canadian–American musical comedy series in a telenovela-like format that currently airs on Nickelodeon in the United States and on YTV in Canada.
18
Blaze and the Monster Machines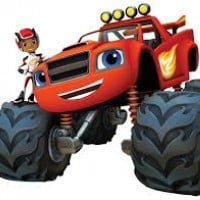 Blaze and the Monster Machines is a CGI interactive educational animated television series with a focus on teaching about Science, technology, engineering, and mathematics.
This show is super annoying!
I can't stand the theme song! IT HURTS MY BRAIN TO THINK ABOUT THIS SHOW
Ugh... I HATE THIS SHOW!
19
Fairly Odd Parents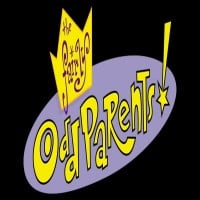 The Fairly OddParents is an American animated television series created by Butch Hartman for Nickelodeon.
This show shouldn't be on here. Its entertaining not boring.
You idiot this rugrats SpongeBob KCAs and catdog are awesome
20
As Told By Ginger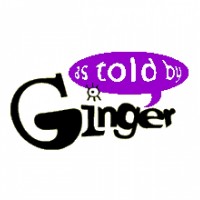 As Told by Ginger is an American animated television series aimed at teenagers, produced by Klasky-Csupo and aired on Nickelodeon.
*takes another shot*
21
The X's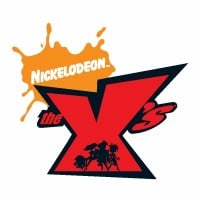 22
Yo Gabba Gabba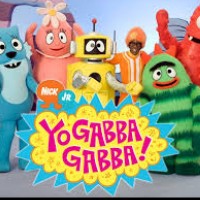 Yo Gabba Gabba! is an American live action/puppet children's television show starring five costumed toys-come-to-life and their friend DJ Lance Rock.
UGH IT IS SO CREEPY! when I was in third grade I had nightmares about this show! they are all creepy sock puppets!
23
Gullah Gullah Island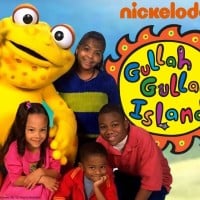 I seriously thought that this show was a fever dream
24
Avatar: The Last Airbender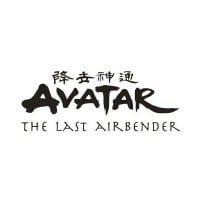 Avatar: The Last Airbender is an American animated television series that aired for three seasons on Nickelodeon from 2005 to 2008. Avatar: The Last Airbender is set in an Asiatic-like world in which some people are able to manipulate the classical elements by use of psychokinetic variants of Chinese ...read more.
Sorry, just not a fan of this show. I find it to the the most overrated show on the network. - Goatworlds
25
Big Time Rush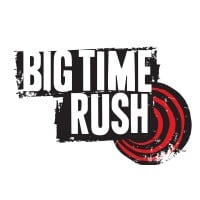 Big Time Rush is an American television series that originally aired on Nickelodeon from November 28, 2009 until July 25, 2013. It was created by Scott Fellows (also the creator of Ned's Declassified School Survival Guide and Johnny Test and the head writer of The Fairly OddParents)
PSearch List