Hottest Nickelodeon Girls
The Top Ten
1
Ariana Grande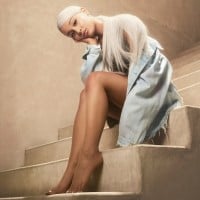 Ariana Grande-Butera (born June 26, 1993) is an American singer, songwriter, and actress. Her four-octave vocal range has received critical acclaim, and her personal life has been the subject of widespread media attention. She has received numerous accolades throughout her career, including two Grammy Awards, one Brit Award, one Bambi Award, two Billboard Music Awards, three American Music Awards,... read more
Ariana is the best. She is way better
Than Victoria.
Elizabeth Gillies should be 2nd
Jennette Mccurdy should be 3rd
Victoria shouldn't be on the list
She is so ugly
She looks like a witch
Victoria should of never had an acting
Singing career as she can't sing, act or dance
By the way where is Perfect little Victoria Justice
Ariana recently won an AMA
Victoria never won an AMA award and
Never will
What Victoria doing
Sitting on her butt in front of the T.V.
Thinking of how much she despises her
Old co-stars
Ariana is the best
She is an amazing singer and her whistle
Tones are flawless every time
Ariana is way prettier than Victoria, and the others because she is shinning, glamorous, sparkling, and super duper beautiful! Also, I have the same name as her, and spelled the same way!
Ariana is so beautiful and she deserves to be number one on this list and Victoria is still pretty as well but I think that Ariana is a bit more prettier than Victoria Justice.
2
Jennette McCurdy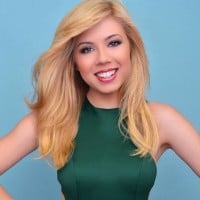 Jennette Michelle Faye McCurdy is an American actress, screenwriter, producer, singer and songwriter who is best known for her role as Sam Puckett on the Nickelodeon sitcom iCarly and its spin-off series Sam & Cat.
She's so pretty and she always smiles. She's got nice sass and personality. A nice voice. She's actually a fun person, otherwise she wouldn't be good at acting like a fun person. Other girls can't pull it off like she can
I LOVE HER. Like seriously no one can figure out how much I do. I even love her acting. I love how mean she is. I wish I'll see her one day
I love jennette! she is my insparation! I am crqzy about iCarly and so sad its finished and I love sam and cat! she of couse is really friendly in real life but I love her acting. she is one of the only people on nickelodeon who majes me think that person 8s real, in this case, sam..!
3
Victoria Justice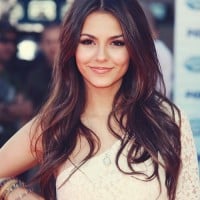 Victoria Dawn Justice is an American actress and singer. She debuted as an actress at the age of ten and has since appeared in several films and television series including the Nickelodeon series, Zoey 101 and Victorious.
Victoria Justice plays second fiddle to NO ONE! When it comes to outer and inner beauty and more importantly raw talent singing and dancing Victoria Justice will always emerge VICTORIOUS! Get back into the recording studio. You are far too talented in every way possible to not be in the spotlight Make it Shine Again beautiful!
Victoria Justice is too pretty to be second to Ariana Grande on this list. Victoria is a lot more talented, sings better, acts better, and is very down to earth unlike donut licker Ariana there that hates America, even though she's from Florida.
She is my inspiration and she is totally amazing, beautfiful and sexy. She is the perfect combination of sexy and cute! I am from South Africa and I love her mchwa
4
Miranda Cosgrove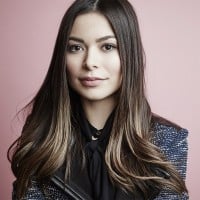 Miranda Taylor Cosgrove is an American actress, singer and songwriter. Her career began at the age of three, when she appeared in television commercials. Cosgrove's film debut came in 2003, when she appeared as Summer Hathaway in School of Rock. She appeared in a number of minor television roles over several years before coming to prominence as Megan Parker on the Nickelodeon television series Drake... read more
You know, I never thought she was pretty and would get offended when people said I looked like her mixed with Ashley Rickards but I'm glad people think she's pretty :) I definitely think she could use some bangs or a Bob cut cus she has a unique face shape that looks pretty wide or round. Also makeup to make her eyes look bigger and waist skirts to give her curves. She doesn't know how to enhance her good features
Yes, very beautiful. Did you guys know she starred as the main character in Marshmello's 'Happier' music video featuring Bastille? Yeah, she deserved that role. She's iCarly, right?
She has a upbeat positive face. I'm feeling Always better and more positive when I look at her.
She was a good choise by the casting crew. No doubt about it.
5
Kira Kosarin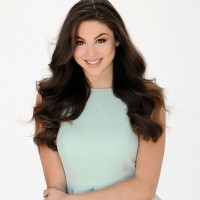 Kira Kosarin is an American actress. She is best known for her role as Phoebe Thunderman in the Nickelodeon series, The Thundermans.
I think she is the most talented nickelodeon star. I love your show a lot.
She is so beautiful. She can act very well
Biy, she is too goody two shoes in the Thundermans and I don't like that.
She's got a thick body. Big butt and boobs and a hot face.
6
Elizabeth Gillies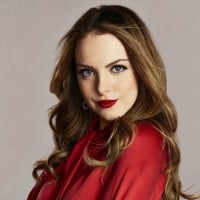 Elizabeth Egan "Liz" Gillies is an American actress and singer. She appeared in several television series and commercials, before acquiring her first significant role prior to her 17th birthday, playing Jade West on the television series Victorious.
Liz is beautiful. How can you look at her and think not. Seriously people. She has the best body and beautiful eyes, that's definite. And she is not all annoying cutesy and girly, she is amazingly original! Go liz!
I meant to got for her her eyes are so hot, I can't choose either her, victoria, the girl from disney all gamer thingie, or brec bassigner I think I choose the girl from all gamer stuff with cameron somethin OH gamers ultimate guide I love the blond girl so hot. I wish I could meet her so I could date her.
Liz has beautiful eyes. She and Ariana had the best voice on Victorious. (Let's be honest, they both sing better than Victoria). Liz deserves #1 spot. I love liz
7
Lizzy Greene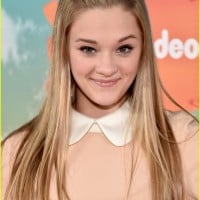 Elizabeth Anne "Lizzy " Greene (born May 1, 2003) is an American actress best known for her starring role as Dawn Harper in Nickelodeon's Nicky, Ricky, Dicky & Dawn. She is currently a member of the main cast of the ABC family drama A Million Little Things. She was born on May 1, 2003 in Dallas, Texas.
She's is so pretty! I think she should be number one on this list!
I really like Lizzy slot and I will really like to meet her.
She is super cute, hot and! I wish I were her boyfriend!
8
Daniella Monet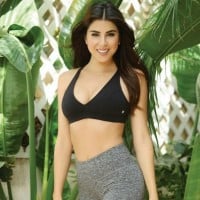 Daniella Monet Zuvic is an American actress and singer best known for playing numerous television guest roles and starring as Trina Vega in the Nickelodeon sitcom Victorious.
The hottest girl on Nick by a mile.The best body of them all and funny as hell on Victorious.
Should get naked
Like to see you
9
Keke Palmer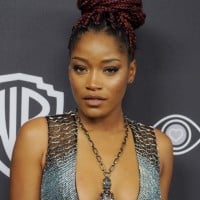 Lauren Keyana "Keke" Palmer is an American actress, singer, songwriter, presenter and television personality.
She's so pretty. Her role on Rags was suppost to be pretty, and the producers of Rags did a good job picking Keke for the role!
She is stunning like seriously. She should be in the top ten.
She's amazing I love her acting skills. Superb
10
Emma Roberts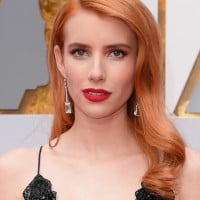 Emma Rose Roberts is an American actress and singer. After small roles in films such as Blow, she rose to prominence with her role as Addie Singer in the Nickelodeon television series Unfabulous, for which she was nominated for a Teen Choice Award and six Young Artist Awards.
Emma Roberts is amazing!
The Contenders
11
Isabela Moner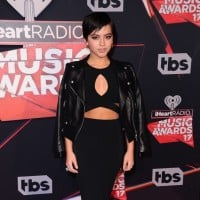 Isabela Moner is an American actress and singer. She is known for her lead role on the Nickelodeon television series 100 Things to Do Before High School and for her role as Izabella in the 2017 film Transformers: The Last Knight.
She's superr beautiful, she's really talented too and superr underrated. Plus she's only 18 this year. She should definitely be higher up on this list.
I ain't good, I ain't bad, but I sure hell ain't ugly.
The cutest this that ever landed on earth!
12
Phoebe Tonkin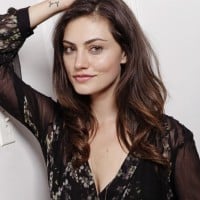 Phoebe Jane Elizabeth Tonkin is an Australian actress and model. She is best known for portraying Cleo Sertori in H2O: Just Add Water, Fiona Maxwell in Tomorrow, When the War Began, Faye Chamberlain in The Secret Circle, and Hayley Marshall in the CW TV series The Vampire Diaries and its spin-off series The Originals.
She is damn hot
13
Claire Holt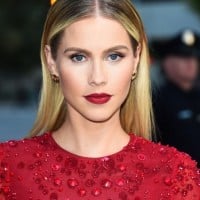 Claire Rhiannon Holt is an Australian actress, known for her roles as Emma Gilbert on the television show H2O: Just Add Water and Rebekah Mikaelson on The CW series The Vampire Diaries and its spin-off series The Originals.
Claire is damn hot, she deserves to be Number 1!
She is definitely the hottest
Way hotter than ariana. She should be #1
Holt! Who goes there?
14
Lia Marie Johnson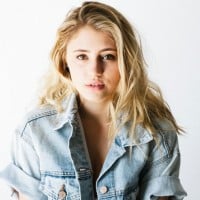 Lia Marie Johnson is an American actress, singer and Internet personality notable for appearing in a various web series created by the Fine Brothers, including the Emmy-winning web series Kids React, and for her own vlogging and social media output.
Look at her now...
15
Amanda Bynes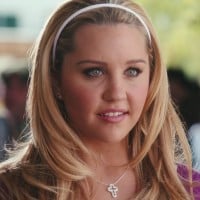 Amanda Laura Bynes is an American former actress. After appearing in commercials and in plays, Bynes rose to prominence as a child star in the late 1990s and early 2000s, first on the Nickelodeon series All That from 1996 to 2000, and then on her own show, The Amanda Show (1999-2002), becoming a teen ...read more.
She's making a comeback at least.
Now days "oh hell NO"
She is sexy though
16
Jamie Lynn Spears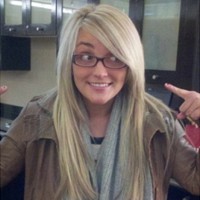 Jamie Lynn Spears is an American actress and singer/songwriter. The younger sister of recording artist Britney Spears, she is best known for her role as Zoey Brooks on the Nickelodeon teen sitcom Zoey 101, on which she starred from 2005 to 2008.
She sucks now that she got pregnant from having $ex at early 16, that ruined Zoey 101, the greatest show ever made by Dan Schneider.
She mess up Zooey abd her life common sex and a baby YUCK!
She messed up Zoey 101. But admit it, she was pretty hot.
17
Cree Cicchino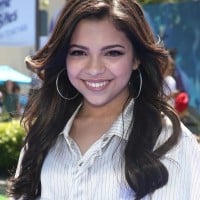 WOW she really pulls it off, I mean who the heck would say she is not pretty.
I Think she is pretty but stop crushing on jace norman.You will meet a better guy.
Cree is no doubt one of the hottest girls on nickelodeon,she looks like an angel.
18
Chloe Grace Moretz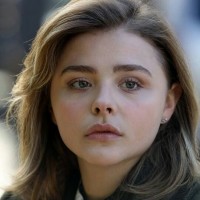 Chloë Grace Moretz is an American actress and model. She began her acting career in 2004 at the age of seven, and her first award nomination came the following year for The Amityville Horror.
Chloe Grace Moretz is a cool teenager. Every time she reacts weird she still look amzing, stunning and beautiful! She also get a teen choice award.
Oh man what I'd do to her...
Good she should be on 1
19
Zendaya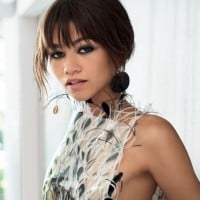 Zendaya Maree Stoermer Coleman is an American actress, singer and producer. She began her career as a child model and backup dancer, before gaining prominence for her role as Rocky Blue on the Disney Channel sitcom Shake It Up. Her film roles include supporting parts in the musical drama The Greatest Showman (2017) and the superhero film Spider-Man: Homecoming (2017) and its sequel, Spider-Man: Far... read more
I don't think she's Nickelodeon? But she's insanely hot. Cutest face I ever seen, perfect hair, long sexy legs...
Y'all, don't play with my girl Zendaya. She is mad beautiful and every outfit that she wears truly fits her.
I don't want to be rude but zendaya is a disney star.
20
Ashley Argota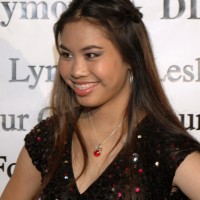 She is super pretty!
21
Brec Bassinger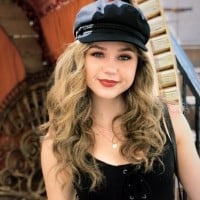 Brec Bassinger is an American actress, best known for her role as Bella Dawson on the Nickelodeon series Bella and the Bulldogs.
She's one of the hottest girls on earth. She should have a beauty contest with Zara Larsson and I still think she's gonna win.
I love the shape and size of her butt. She has a nice curvy body and cute face.
She is really nice! I love her T.V. show Bella and The Bulldogs even though it isn't so common any more
22
Jade Pettyjohn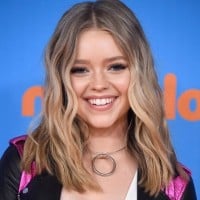 Jade Pettyjohn is an American teen actress. She is known for her roles as McKenna Brooks in An American Girl: McKenna Shoots for the Stars and as Summer on the Nickelodeon television series School of Rock.
Whoever put her in #22 should just GO TO HELL. I mean look at her. Ariana should be in second place and Pettyjohn in #1
She has to be place 11
Jade you deserve more
23
Ella Anderson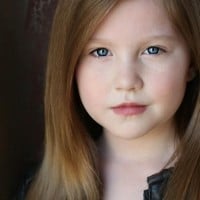 24
Ciara Bravo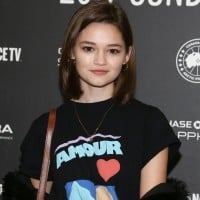 Ciara Quinn Bravo is an American actress. She is known for her role as Katie Knight on Big Time Rush and her role as Emma Chota on Red Band Society.
She is cute like hell
She is hot enough
25
Nathalia Ramos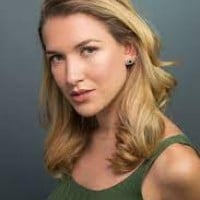 PSearch List