Top 10 Best Singers on Nickelodeon
The Top Ten
1
Ariana Grande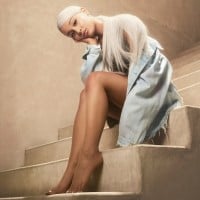 Ariana Grande-Butera (born June 26, 1993) is an American singer, songwriter, and actress. Her four-octave vocal range has received critical acclaim, and her personal life has been the subject of widespread media attention. She has received numerous accolades throughout her career, including two Grammy Awards, one Brit Award, one Bambi Award, two Billboard Music Awards, three American Music Awards,... read more
She's really overrated. I mean, her voice is good, but she gets in a lot of drama online and stuff. Plus, she went on and on about how she's so great in Thank U, Next, 7 Rings, break up with your girlfriend I'm bored, and so many others. And she seems to always need a hair-stylist and makeup artist whenever she leaves the door. I mean, COME ON, have you SEEN her without makeup?!
Her voice is great, but she's overrated and I don't really like her personality. She was a lot kinder and more wholesome back when she was on Victorious and Sam & Cat. Oh well. People change.
I'm a really big Ariana Grande fan, but she does have some issues like her technique and larynx position, and other things. Otherwise she kills her belts and high notes, and rarely needs autotune as she never goes offtune and is only occasionally flat. She has an enormous vocal range (4 octaves! ), and a really sweet and soothing voice. Her whistle tones are lovely, but she admitted that they can get out of control. But that doesn't make her a bad singer! She oozes talent and I think she really deserves her place on this list.
2
Elizabeth Gillies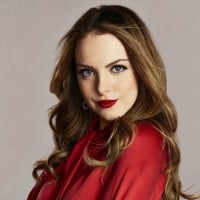 Elizabeth Egan "Liz" Gillies is an American actress and singer. She appeared in several television series and commercials, before acquiring her first significant role prior to her 17th birthday, playing Jade West on the television series Victorious.
The first time I heard her voice while watching Victorious, I was like, Yessss! Her voice is so strong, powerful, unique, and totally awesome. I have to be honest, she's the best singer on Victorious, hands down. Victorious wouldn't be the same without her. No offense Victoria, but she's got you by far.
Elizabeth Gillies 100%. We are NOT talking about Jade, her character on Victorious, which is something lots of people mix up. Liz is NOT Jade. Elizabeth sings with soul, power, and heart. You can see it in her covers of the more obscure songs that are slower-paced and have more meaningful lyrics than most of the usually annoying pop and autotune songs we hear on the radio. Liz is way better than Victoria and I agree she definitely has to sing way more on the show. While Victoria and Ariana have beautiful voices I think Liz's voice is most unique out of everyone on Nick and Victorious. Ariana and Liz both sing with passion and heart but Liz is the best. She's seriously underrated! Ariana is like Christina Aguilera, not necessarily one-of-a-kind.
3
Jennette McCurdy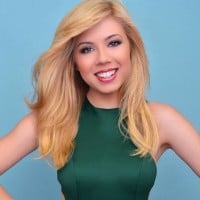 Jennette Michelle Faye McCurdy is an American actress, screenwriter, producer, singer and songwriter who is best known for her role as Sam Puckett on the Nickelodeon sitcom iCarly and its spin-off series Sam & Cat.
Jennette mccurdy is my all time favorite singer. I love her voice. She barely uses any auto-tune. I just love her. And I'm not disrespecting anyone's opinion or saying anyone's wrong but if it were up to me she would be at the top of this list. Anyone who says that she can't sing or is auto-tuned needs to look at the cover songs on her YouTube channel.
Jennette McCurdy is kind of like the people who have been famous for a while, and then just decide to post a video on YouTube of them singing. But she's so good at it! And she has a natural talent for songwriting. Her song "Stronger" is truly one of my favorites.
Even though she's already as high as #3, it's a shame that she's still lower than the SL04N suer Liz Gillies and donut licker (whose apology is obviously fake) who should have defended HER instead of Dan Schneider and Nickelodeon in general. Which makes it a shame that people think she's also an inferior singer and ugly (and annoying) compared to her character Sam Puckett even though they both look and sound the same! Plus SP is like EG and AG, so praised yet so bitter!
4
Victoria Justice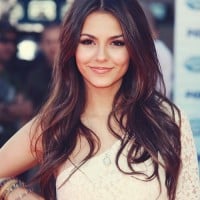 Victoria Dawn Justice is an American actress and singer. She debuted as an actress at the age of ten and has since appeared in several films and television series including the Nickelodeon series, Zoey 101 and Victorious.
Victoria Justice and Leon Thomas are amazing actors on Victorious. Victoria's singing is amazing My Favorite Song of Victoria's Is Freak The Freak Out. She is so hot when she's singing It makes me cry. That's why I think Victoria Justice is the most Hottest singer in the World.
She has an amazing voice. She's gorgeous and she can act. What's not to love about her? Plus, if you listen to her more recent song, Treat Myself Better, you can really see her singing growth. She isn't still the teenager who played Tori on Victorious. She's grown. I like her voice now.
Victoria Justice is the best singer in Nickelodeon history and so is the rest of the cast. If she wasnt a good singer then Dan Schneider wouldn't have made Victoria her own T.V. show about singing.
5
Miranda Cosgrove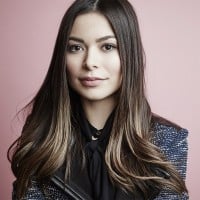 Miranda Taylor Cosgrove is an American actress, singer and songwriter. Her career began at the age of three, when she appeared in television commercials. Cosgrove's film debut came in 2003, when she appeared as Summer Hathaway in School of Rock. She appeared in a number of minor television roles over several years before coming to prominence as Megan Parker on the Nickelodeon television series Drake... read more
She's very pretty and I like her as an actress, but her singing is horrible. When she was singing with Victoria on iParty With Victorious, Victoria sounded beautiful and Miranda sounded worse than Ariana Grande. Nah. She wasn't THAT bad.
Everybody in the top 5 is a member of one of my favorite shows and Miranda is no exception. The top 5 are great singer.
I love Miranda Cosgrove! She was the best singer on Nickelodeon until Elizabeth and Jennette came along
6
James Maslow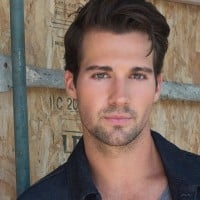 James David Maslow (born July 16, 1990) is an American actor, and singer, known for playing the role of James Diamond on Nickelodeon's Big Time Rush and is a member of the boy band with the same name. He also starred as Kevin Mohr on the Sony Crackle original series Sequestered.

In 2014, Maslow competed as a contestant on the eighteenth season of Dancing with the Stars, in which he reached... read more
The pretty boy of Big Time Rush is also and awesome singer. With his vocals and looks, he makes a star.
James maslow is one of the best singers among his memebers in Big Time Rush.. You rock... Maslow Rule! Haha!
James you are the best
7
Logan Henderson
Logan Phillip Henderson (born September 14, 1989) is an American actor and singer. He is best known for his role as Logan Mitchell on the Nickelodeon series, Big Time Rush, as well as being a former member of the Big Time Rush band itself. He, along with the band, have won and been nominated for multiple awards over the past few years.
He is my favourite singer in the whole band. He also looks really cute
He is the best singer in btr and is SUPER hot! I absolutely love him!
Logan is by far the best member of BTR both by his vocals and just in general.
8
Kendall Schmidt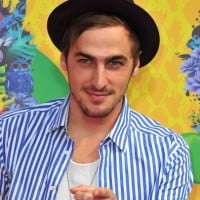 Kendall Francis Schmidt (born November 2, 1990) is an American actor, pop rock singer-songwriter and music producer. He is best known for playing Kendall Knight in Big Time Rush, participating in a boy band with the same name, and playing small roles on several TV shows such as ER, Without a Trace, Phil of the Future, Ghost Whisperer, Gilmore Girls, and Frasier.Schmidt's first single with Heffron... read more
I think Kendall is really hot and one of the best singers on Nickelodeon. He is really great on the best show ever Big Time Rush. And I think Kendall Knight is nothing like Kendall Schmidt. Kendall is really funny. Kendal Knight is like blah. But I still think he is an awesome actor and did I mention he is REALLY HOT!
Now Kendall is the coolest guy in the band Big Time Rush. And that every song they play Kendall sings really good so I think Kendall is the best one.
He has a brilliant vocal range. Loved his voice from the first time I heard it.
9
Leon Thomas III
No clue why he's #10. He is for sure the best male singer on Nickelodeon and one of the best on Victorious. But yeah, he's the most talented 100 percent on Victorious.
I don't see why he isn't at least in the top 3?! I mean he's like the best singer on Victorious, maybe on Nicklelodeon. He can play the piano, quitar and maybe drums too _ and you guy that plays piano so well? He's really talented! Give the guy a chance _dont agree with me? Then listen to #Song2You
This guy can sing, dance, act, play the piano, the guitar, I'm pretty sure drums too... And probably a lot of other instruments. This boy is talented!
10 Carlos Pena Jr
The Contenders
11
Jamie Lynn Spears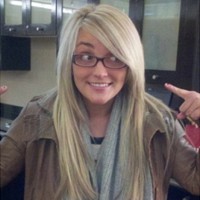 Jamie Lynn Spears is an American actress and singer/songwriter. The younger sister of recording artist Britney Spears, she is best known for her role as Zoey Brooks on the Nickelodeon teen sitcom Zoey 101, on which she starred from 2005 to 2008.
I will mari her
12
Drake Bell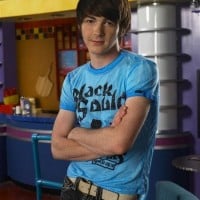 Jared Drake Bell is an American actor, voice actor, and musician. Born in Newport Beach, California, he began his career as an actor in the early 1990s at the age of five with his first televised appearance on Home Improvement.
Best singer on Nickelodeon. Doesn't use autotune, played tons of instruments, he is a swrious musician where as most of these will fade in years to come. He has still managed to keep himself relevant in both acting and music, and his music career has lasted longer than a decade.
What I think about drake bell is that he is awesome a really good singer and guitar player. He also a good actor on drake and josh and that he played in more movies then josh peck. That is my option why drake is the best singer on nicklodeon.
This is definitely the best singer ever on Nickleodeon. He was really good when he sang in Drake and Josh and he is also sings in other programmes. I love his songs and my favourite is Fool The World (listen to it)
13
Emma Roberts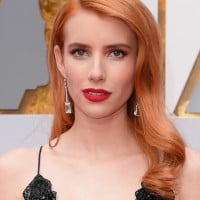 Emma Rose Roberts is an American actress and singer. After small roles in films such as Blow, she rose to prominence with her role as Addie Singer in the Nickelodeon television series Unfabulous, for which she was nominated for a Teen Choice Award and six Young Artist Awards.
14
Selena Gomez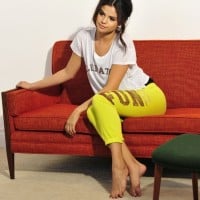 Selena Marie Gomez is an American actress and singer. She is best known for songs like "Come & Get It", "Good For You", "Same Old Love", and "It Ain't Me". Selena Gomez's voice is mezzo-soprano but she usually sings in alto. She is best known for her role as Alex Russo in Wizards of Waverly Place.
I know she wasn't on Nick but she was instead on Disney, but I voted for her anyway. I just love her so much. She's kind, she acts really well, she's gorgeous (even without makeup), she's almost NEVER in an online scandal, and she keeps doing what she loves. Oh, and should I mention that she has lupus AND is ignoring the haters like a QUEEN?!
People think she can't sing, but the truth is, she really can. She has a 3-octave-range, but prefers to stick to what she likes and sings the way she likes, even if she can sing higher and lower notes. She's awesome! =D
How can anyone not vote for her, she is the strongest woman I know, and the most beautiful and the most kindest, she has gone through so much stuff, but she still is so amazing, she never stops doing what she loves. she is my inspiration, and I want to become juts like her
What! She is not on Nick, she was on disney.
15
Ashley Tisdale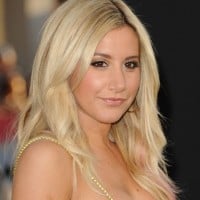 Ashley Michelle Tisdale is an American actress, singer, and producer. During her childhood, she appeared in more than 100 TV advertisements and had roles in theatre and television shows. She is well known for playing the character Maddie Fitzpatrick in the Disney Channel show "The Suite Life of Zack ...read more.
16
Avan Jogia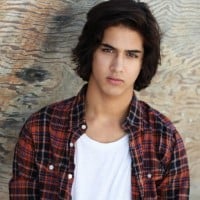 Avan Tudor Jogia is a Canadian actor, activist and director, perhaps best known for his role as Beck Oliver in the Nickelodeon sitcom Victorious, and as Danny Desai in the ABC drama television series Twisted – a role which earned him nominations at the 2013 and 2014 Teen Choice Awards.
Avan Jogia... Is a rockstarr!... He has a good role in the show " vICTORIOUS" He is my favorite character in victorious, with victoria justice, ariana grande and elizabeth gillies... I like his long hair... And he looks like Taylor Lautner or Robbie Amell or James Maslow just in a thin size... You rock Bro!
OMG from victorious he is amazing! Like or reply if u think victorious cast should do a new series with how they currently look.
In the new series, I think Tori and Bec should get together and Bec and Tori can show Jade how good of a couple they are.
I would seriously marry his voice if I could! I love it so much!
17
Scarlett Johansson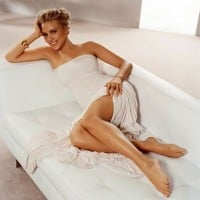 Scarlett Johansson (born November 22, 1984) is an American actress, model, and singer. She made her film debut in North.

Johansson is considered one of Hollywood's modern sex symbols, and has frequently appeared in published lists of the sexiest women in the world. As of February 2017, she is the highest-grossing actress of all time in North America, with her films making over $3.6 billion.

She... read more
18
Emily Browning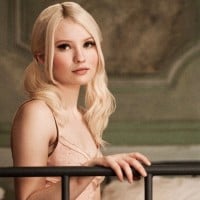 19
Daniella Monet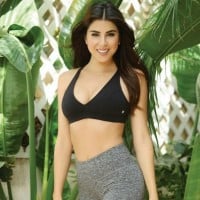 Daniella Monet Zuvic is an American actress and singer best known for playing numerous television guest roles and starring as Trina Vega in the Nickelodeon sitcom Victorious.
Absalutely nothing like Trina, she's good at sounding terrible at singing, and then the next second she's singing like an angel.
On victorious she is asked to pretend she can't sing but god damn, she can really sing.
I was shocked when I found out that she can sing since I was used to her singing terrible. She's in the same level as Tori(Victoria Justice)
20
Demi Lovato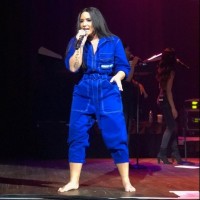 Demetria Devonne "Demi" Lovato is an American singer, songwriter, and actress. After appearing on the children's television series Barney & Friends as a child, she received her breakthrough role as Mitchie Torres in the Disney Channel television film Camp Rock and its sequel Camp Rock 2: The Final Jam. ...read more.
She's so underrated. She can hit really high notes almost as good as Ariana AND she's had three strokes and a heart attack! She should be given more recognition and love.
21
Max Schneider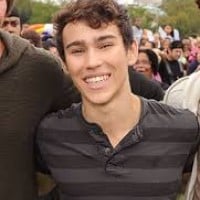 Maxwell George "Max" Schneider, known professionally in music as MAX, stylized as MΛX is an American actor, model, dancer, songwriter, and singer.
Max Schneider is extremely talented. Nickelodeon needs to give him more chances to sing. He is my absolute favorite celebrity of all time! In my opinion, he sings a thousand times better than Justin Bieber and one direction combined.
He is a white guy with an insanely black voice. Seriously, his voice is got more soul and power than Victoria and all of Big Time Rush combined!
He's awesome my brother met him and max sent my sitster a video saying he would love to meet her nexttime he came to visit in Philly and if she was at his concert.
22
Vanessa Hudgens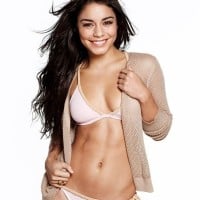 Vanessa Anne Hudgens is an American actress and singer. Hudgens rose to prominence playing Gabriella Montez in the High School Musical series.
23
Cymphonique Miller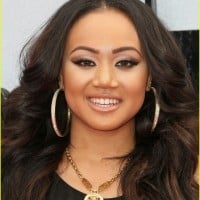 Cymphonique Miller, known professionally as Cymphonique, is an American singer-songwriter and actress.
She has a pretty voice. When she was in Big Time Rush, I had to sing with her when she did her part. I love her so much
24
Kira Kosarin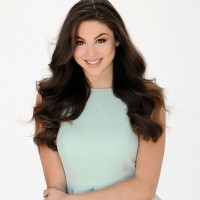 Kira Kosarin is an American actress. She is best known for her role as Phoebe Thunderman in the Nickelodeon series, The Thundermans.
25
Tom Kenny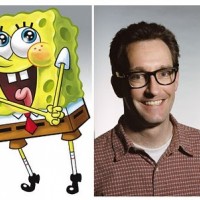 Thomas James Kenny is an American actor and comedian known for his long-running role as the title character in the SpongeBob SquarePants TV series and films. Kenny has voiced many other characters including Heffer Wolfe in Rocko's Modern Life, the Ice King in Adventure Time, the Mayor in The Powerpuff ...read more.
He is the voice of SpongeBob, his
Singing is awesome.
PSearch List