Top Ten Pairs of Albums by the Same Artist that Sound Most Different
Martin_Canine
The Top Ten
1
Linkin Park: Hybrid Theory / One More Light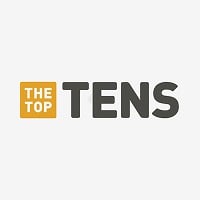 Linkin Park is an American rock band formed in Agoura Hills, California, in 1996. The members currently include Mike Shinoda (vocals, keyboards, rhythm guitar), Brad Delson (guitar), Dave "Phoenix" Farrell (bass), Joe Hahn (DJ) and Rob Bourdon (drums). Linkin Park are associated with a mixture of Alternative ...read more.
Linkin Park are widely considered to be the greatest nu metal band and of the essential rock bands of the 2000s. But their once heavy rock sound tip toed more and more towards soft electro pop. Even though their previous album "The Hunting Party" implied they wanted to go back to their roots, their most recent record "One More Light" is even softer and poppier than before. - Martin_Canine
2
Tokio Hotel: Scream / Dream Machine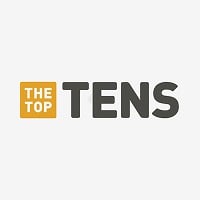 Tokio Hotel are a pop rock band from Magdeburg, Germany, consisting of Bill Kaulitz (singer), Tom Kaulitz (guitar), Gustav Schäfer (drums) and Georg Listing (keyboards, bass) that formed in 2001. ...read more.
Tokio Hotel started the German emo scene, with their English language debut "Scream" being a relatable alternative rock record full of authentic teen angst (the band wrote the lyrics to the German versions, and they were very accurately translated into English).
After they came back from their hiatus they had an entirely different musical direction, now being electro. While "Kings of Suburbia" still had a strong pop sound, "Dream Machine" sounds more indie, more laid back. - Martin_Canine
3
Silbermond: Verschwende deine Zeit / Himmel auf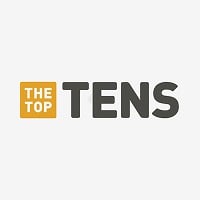 Silbermond is a German alternative rock band consisting of Stefanie Kloß (vocals), Thomas Stolle (guitar), Johannes Stolle (bass), Andreas Nowak (drums) that formed in 2000. ...read more.
Silbermond are among Germany's most popular bands and stayed relevant for over a decade with only a handful of albums.
Their original style can be best described as alternative rock with a certain pop punk touch and cheeky lyrics targeted at people following the trends.
But over the years the band's style changed. The rock-ish, energetic elements heavily decreased in favor of more melodious, bleak and dreamy indie pop. Even though their anti-populism attitude and lyrics remained the same, they are a whole lot more laid back now. - Martin_Canine
4
Kanye West: Late Registration / 808s & Heartbreak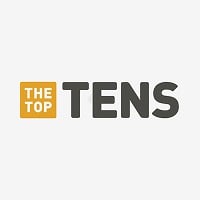 Kanye Omari West is an American rapper, songwriter, and fashion designer. He was born on June 8, 1977 in Atlanta, Georgia. After West's parents divorced, him and his single mother moved to Chicago, Illinois. At the age of 10, West temporarily moved to Nanjing, China, because his mother was teaching ...read more.
Kanye West constantly re-invents himself, being foremost a musician and producer, then a rapper. Even though you could as well compare his mainstream albums to his artsy records and would as well come to the conclusion they sound entirely different, I decided his two most different albums are both in his less weird phase: the soulful, organic and almost conscious hip hop album "Late Registration" and the purely electronic, autotuned and emotionally driven sung synth pop record "808s & Heartbreak". - Martin_Canine
5
Christina Aguilera: Back to Basics / Lotus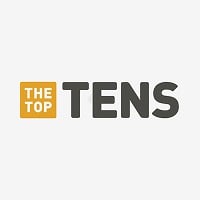 Christina María Aguilera is an American singer, songwriter, and record producer, best known for songs such as "Beautiful", "Genie In A Bottle", "Fighter", "Hurt", "Dirrty", "Your Body", "Lady Marmalade", "Reflection", "I Turn To You", "Come On Over Baby (All I Want Is You)" "What A Girl Wants" and ...read more.
Aguilera is one of the brightest stars the 21st century had to offer: an incredible voice and a creative and gifted songwriter all in one package.
She showcases both on "Back to Basics", a nostalgic flashback to the great soul, jazz and gospel era but with shiny new songs.
Whatevet happened to her in the 2010s and made her release the generic house pop club album "Lotus" still bothers me. - Martin_Canine
6
Blood on the Dance Floor: It's Hard to Be a Diamond in a Rhinestone World / The Anthem of the Outcast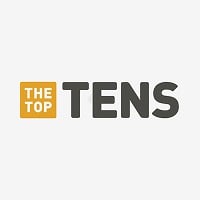 Blood on the Dance Floor is an American scene duo currently consisting of Dahvie Vanity and Fallon Vendetta that formed in 2006. Former members include Jayy von Monroe (2009-2016) and Garrett Ecstasy (2009). All of them provided vocals to the project. ...read more.
Even though I am not a hater, "It's Hard to Be a Diamond in a Rhinestone World" is one bad album in every respect. Cheap club beats, unintentionally lyrics about sex, bad singing and poor quality rapping. Not to mention the ridiculously long title.
But wow did they improve. The best example is "The Anthem of the Outcast", a 2012 album which is more rooted in the alternative rock / emo genre and features memorable melodies, awesome instrumentals, fairly relatable song lyrics about teen angst and even slower emotive songs that work out very well.
Not only quality-wise but also musically this is drastically different. - Martin_Canine
7
Björk: Debut / Medúlla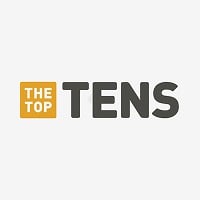 Björk Guðmundsdóttir, known mononymously as Björk, is an Icelandic singer and songwriter. She is most famous for her eclectic music styles and experimentation on electronic pop music.
Debut came out in the beginnings of the rave era, and the singles were among the first techno - house influenced songs to be broadcasted on mainstream channels (eg: Violently Happy & Big Time Sensuality). Great album which has been highly influential. - Lotuscandy
Even though always having sounded unique and outstanding, and very organic and soulful, Björk's first three albums after the break up of the Sugarcubes can still be described as electro pop, "Debut" being by far her most conventional (we're talking about Björk, so that means her least weird). After that phase, the Avantgarde became strong in her, and each album sounded strange in another way, sometimes pleasantly experimental, sometimes straightforward bewildering. Her (mostly) acapella effort "Medúlla" is without a doubt the most difficult to listen to. - Martin_Canine
8
Vanilla Ninja: Vanilla Ninja / Blue Tattoo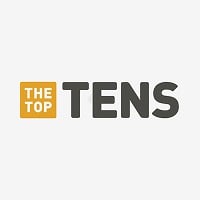 Vanilla Ninja is an Estonian pop rock and synth rock band consisting of Lenna Kuurmaa (lead vocals, guitar), Piret Järvis (vocals, guitar) and Katrin Siska (keyboards). Past members are Maarja Kivi and Triinu Kivilaan, both providing vocals and electric bass. ...read more.
Their 2003 self-titled debut album was a massive hit in their home country Estonia, but even after their breakthrough in other European countries and Japan, it still is nor available elsewhere in the world - neither physically nor digitally. But thanks to YouTube, I have heard it.
And you wouldn't believe this is the same band. Upbeat funk pop with silly lyrics, not taken all too seriously, but catchy and poppy.
Their other three albums are full of powerful synth rock anthems, overproduced and emotive, and "Blue Tattoo" even has a strong symphonic touch that sometimes borders on softer and more radio friendly Nightwish songs. - Martin_Canine
9
Blind Guardian: At the Edge of Time / Follow the Blind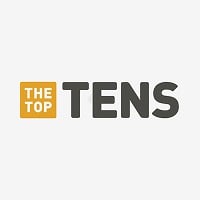 Blind Guardian is a German power metal band formed in the mid-1980s in West Germany. They are often credited as one of the seminal and most influential bands in the power metal and speed metal subgenres. Heavily influenced by Queen, they use the technique of overdubbing. They also incorporate large ...read more.
At the Edge of Time (2010) - advanced symphonic metal.
Follow The Blind (1989) - raw and thrashy speed metal. - Metal_Treasure
10 Death: Scream Bloody Gore / the Sound of Perseverance
The Contenders
11
Madonna: American Life / MDMA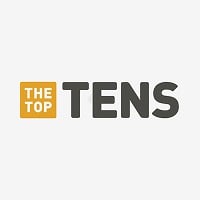 Madonna Louise Ciccone, known professionally as Madonna, is an American singer, songwriter, actress, and businesswoman. She influenced a lot of singers such as: Lady Gaga, Jennifer Lopez, Rihanna, Beyonce Knowles and Britney Spears. She is known as Queen of Pop and at modern pop culture specifically ...read more.
Madonna is known for constantly re-inventing herself and rarely sounding the same for more than two albums maximum. So you could basically compare each Madonna album coming to the conclusion it sounds entirely different.
But what takes the cake is the pairing of 2003's "American Life" and 2012's "MDMA", one being an exciting and lyrically wonderful experimental, minimalistic combination of acoustic guitars and basic electronic tools, the other one being your average 2010s house pop album. Kind of makes me sad as a huge fan to see her decade long creativity suddenly disappear. - Martin_Canine
I agree with you, I miss the Madonna from the past, when almost every single or clip she released was an event in itself, because she always brought something new, was ahead of her time, and defined the trends (and was still somehow classy).
Now I have sometimes the impression to hear and see a caricature of what she was, and I practically dropped out since Confessions on a Dance Floor (my favorite album is still Ray of Light). - Lotuscandy
12 Radiohead: Pablo Honey / Kid A
13 The Black Eyed Peas: The Beginning / Masters of the Sun
14
Kay One: Rich Kidz / JGUDZS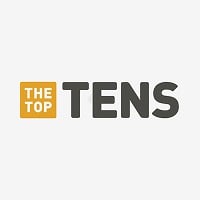 Kenneth Glöckler, better known by his stage names Kay One and Prince Kay One, is a German rapper of Filipino descent, born on September 7, 1984. Kay got famous due to his exceptionally skilled freestyle raps, causing him to win several battle rap tournaments. After having been a featured artist on ...read more.
Kay One was known to be an exceptionally gifted freestyle and battle rapper and his albums were much anticipated in German speaking countries. But what fans eventually got what Germany's answer to Pitbull: basic raps about partying and sex over generic house beats. His third album "Rich Kidz" is considered his worst, and I agree. Even though it is essentially the same as the two albums before, its production sounds much less professional and cheaper, and often the pop choruses sung by guest stars lasted much longer than Kay One's verses. That was barely hip hop anymore. But obviously, Kay One realized himself that this sound was simply not good, and so he began scratching all the pop elements. His fourth album "JGUDZS (Jung genug um drauf zu scheißen)" is essentially an hour of pure battle rap in which Kay One proves to anyone who already considered him a whack rapper that he is actually very talented and can destroy whatever comes in his way. Since then, his music became really ...more - Martin_Canine
15 Metallica: Kill 'em All / St. Anger
16
Kendrick Lamar: To Pimp a Butterfly / Damn.
To Pimp a Butterfly has a jazzier and old school sound, while DAMN is a lot more like current rap. - djpenquin999
17 Depeche Mode: Speak & Spell / Spirit
18
Kollegah: Kollegah / King
Kollegah was the wunderkind of German rap, who received critical acclaim, and was known in hip hop circles but didn't have much mainstream attention until 2011's "Bossaura".

While Kollegah was already masterful at multisyllabic rhyming, doubletime rapping and intelligent word play, his style back then was much more light hearted. He already had the persona of a pimp, but it was over-the-top. The beats were electronic, the delivery often laid back (you can almost hear him smile), and there were spoken skits at the beginning, at the end or even in the middle of the songs that are comical. Also: Kollegah tried to sing upbeat choruses himself. "Kollegah" is the most fun and least serious album of his career, also the one with the biggest influences of techno and dance music.

"King" was Kollegah's first album after his surprise mainstream success and as a nationwide superstar. And this time, we absolutely buy the street pimp. Instead of dance ...more - Martin_Canine
19 Between the Buried and Me: Between the Buried and Me / Coma Ecliptic
20 Dream Theater: Train of Thought / the Astonishing
21 Mr. Bungle: Disco Volante / California
22 Avenged Sevenfold: Sounding the Seventh Trumpet / the Stage
23
Burzum: Burzum / the Ways of Yore
Black Metal vs. Folk - gravy
24 Paradise Lost: Gothic / One Second
25
Silverchair: Freak Show / Young Modern
When the band completely changed their sound around and lost fans for it. - ParasN2000
26 Flo Rida: Mail on Sunday/Wild Ones
27 Pitbull: M.I.A.M.I. / Global Warming
28 Mariah Carey: Memoirs of an Imperfect Angel / Mariah Carey
29
Lil Wyte: The Bad Influence / Lil Wyte
Lil Wyte evolved! - DaWyteNight
30
Z - Ro: Look What You Did to Me/Drankin' and Drivin'
Just compare his first album to one of his more recent ones, if you didn't know any better you'd think it is an entirely different artist. - DaWyteNight
31
Beck: Golden Feelings / Colors
From hilarious anti-folk to experimental electro-pop/rap, Beck definitely changed.
Golden Feelings' sound is as mainstream as Trout Mask Replica : sounds painful, and it's hilarious. He keeps roasting folk singers, too.
Meanwhile, in Colors, 24 years later, he went electro-pop, while maintaining some experimental elements and his genre-defying uniqueness. But it doesn't sound like the same artist. - JoLeKosovo
BAdd New Item
Related Lists

Top 10 Music Artists Where Every Album Sounds Completely Different
Top 10 Different Music Albums with the Same Title
Top 10 Pairs of Fictional Characters Who Have the Same First Names
Top 10 Pair of Fictional Characters Who Share the Same Voice
List Stats
31 listings
2 years, 174 days old

Top Remixes

1. Tokio Hotel: Scream / Dream Machine
2. Linkin Park: Hybrid Theory / One More Light
3. Silbermond: Verschwende deine Zeit / Himmel auf
Martin_Canine
Error Reporting
See a factual error in these listings? Report it
here
.