Greatest Indians of All Time
The Top Ten
1
Gurmeet Ram Rahim Singh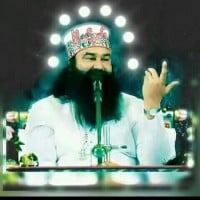 Gurmeet Ram Rahim Singh Insan (born 15 August 1967) is an Indian guru, music producer, singer-songwriter, actor, filmmaker, and convicted rapist. He has been the head of the social group Dera Sacha Sauda (DSS) since 1990.

The Indian Express placed Singh 96th in their list of the 100 most powerful Indians of 2015. He has released several music albums and films, which typically revolve around... read more
He is a Great Indian Saint. He say that Humanity is the Religion. He is doing 133 Humanity Works,like Blood Donation, Tree Plantation, Body Donation For Research, Skin Donate, Eyes Donation, Clean Campaign, & 127 more, He has All Qualities Which we Can't except from normal human being. He Is Singer, writer, Director and many more, He Always Say that he is Only Man,
The humanitarian works which saint is doing can't be imagined by others. A saint is who lives for others and saint gurmeet ram rahim is truely meant for this. He is the true saint who sacrifice his life for the shake of others
He is really a great person who is bringing remarkable reforms in the society. He is basically a spiritual master but involved equally in raising the living standards of people, by inspiring them to do social welfare activities like blood donation, organ donation, cleanliness campaigns, turning to vegetarianism, quitting drug abuse and debauchery, exercising daily for good health, stopping prostitution and helping all those in needs. The list is pretty long and includes more than 134 human welfare works being done by his more than 50 million followers under his holy guidance. His followers run food bank, cloth bank at local levels to help poor and needy people.

With all his humility and reverence, his spiritual congregations have really brought prosperity and happiness to millions of households in India and abroad as well. Salute to the wonderful man. He is the real son and soldier of Mother India.
2
Mahatma Gandhi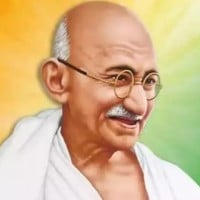 Mohandas Karamchand Gandhi was the preeminent leader of the Indian independence movement in British-ruled India.
Yes he had some flaws. But who doesn't? What he had was vision. He was a true visionary who understood the power of morality, power of non-violence (leading to a moral position) power of masses (and how they are energized by a vision) and power of sacrifice (he gave up official leadership of a free India). He understood the importance of inclusivity, ensuring all religions and castes were part of the freedom movement. He also understood the importance of forgiveness - that not punishing/demonizing future generations of a particular caste/regligion/country for the sins of the past/present generation presented the best and quickest way of achieving transformation.
So many countries got freedom from colonial rule, including USA. But none of these countries achieved it in the unique way which India managed. Because none of them were led in their freedom struggle by a man with such unique vision, principles and personality as that of Mahatma Gandhi!
3
A. P. J. Abdul Kalam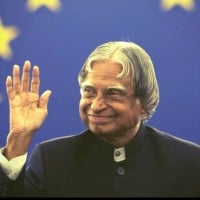 Avul Pakir Jainulabdeen "A. P. J." Abdul Kalam was the 11th President of India from 2002 to 2007. A career scientist turned politician, Kalam was born and raised in Rameswaram, Tamil Nadu, and studied physics and aerospace engineering.
Is this list completely a sarcastic list?
Ram Rahim is at the top while actual heroes like Mahatma Gandhi and A.P.J Abdul Kalam are not even in the top three!
An inspirer, a scientist, a president and a roll model for all youngsters. He cannot be compared with any persons on this list.
He deserves to be on the top not that moronic baba and gandhi..please vote for missile man of india because of whom today we can proudly say that we have strong military
4
Sachin Tendulkar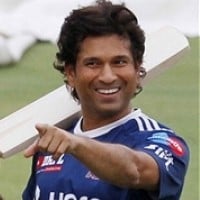 Sachin Ramesh Tendulkar is a former Indian cricketer and captain, widely regarded as one of the greatest batsmen of all time.
He is a God to me.
5
B. R. Ambedkar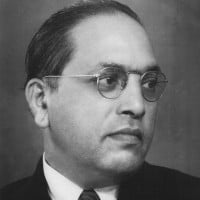 Bhimrao Ramji Ambedkar (14 April 1891 – 6 December 1956), popularly known as Babasaheb or B. R. Ambedkar, was an Indian jurist, economist, politician and social reformer who inspired the Dalit Buddhist movement and campaigned against social discrimination towards Untouchables (Dalits), while also supporting the rights of women and labour. He was Independent India's first law minister, the principal... read more
Dr. B.R. Ambedkar is the Karl Marx of India, a genius and a true emancipator of the underprivileged and women. He is a man of great insight and vision. He is a great revolutionary. The entire India owes him a lot. If India is to evolve into the spiritual guru of the world as Sri Aurobindo dreamed, it would be possible only when social justice is achieved. May all the struggles of Dr. B.R. Ambedkar for social justice become fruitful! His success is the success of humanity! His success is the sure sign of human evolution!

G. Abiramasundari
Chennai, Tamil Nadu.
Truly great leader of all-time. of course he is not a God or reincoronation but he did everything having no magical powers like what Jesus Christ was bestowed. Ha paved way to safe guard the interest for welfare of down trodden, suppressed Billions of Indians single handedly fighting against rest of all others. And top it he gave India the greatest democracy of the world, the finest Constitution. What else needed for s leader to be voted the greatest of all-time.
6
Bhagat Singh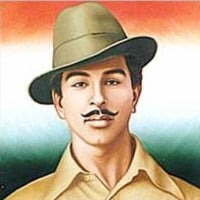 Bhagat Singh was an Indian revolutionary socialist who was influential in the Indian independence movement. He is often referred to as Shaheed Bhagat Singh, the word "Shaheed" meaning "martyr" in a number of Indian languages.

In December 1928, Bhagat Singh and an associate, Shivaram Rajguru, fatally shot a 21-year-old British police officer, John Saunders, in Lahore, British India, mistaking... read more
The real Hero of all times! Worth the honor!
Real heros of india
The great thinker...
7 Rajeev Gandhi
8 Vishwanath Anand
9
Y. S. Rajasekhara Reddy
Very great man
10 Indira Gandhi
The Contenders
11
K.S. Chithra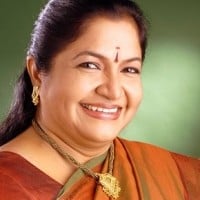 Krishnan Nair Shantakumari Chithra, often credited as K. S. Chithra or simply Chithra, is an Indian playback singer from Kerala. Chithra also sings Indian classical, devotional, and popular music.
12 Jawaharlal Nehru
13 A.R Rahman
14
Narendra Modi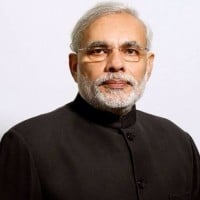 Narendra Damodardas Modi is the 15th and current Prime Minister of India, in office since 26 May 2014. A leader of the Bharatiya Janata Party, Modi was the Chief Minister of Gujarat from 2001 to 2014 and is the Member of Parliament from Varanasi.
The Best leader in the world & a true visionary.
He is legendary prime minister of all time..
15
Atal Bihari Vajpayee
The best pm in india
16
Akshay Kumar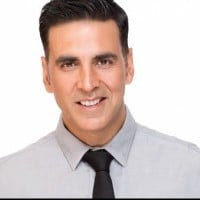 Rajiv Hari Om Bhatia, better known by his stage name 'Akshay Kumar', is a Canadian actor, producer and martial artist who has appeared in over a hundred Hindi films.
17
Amir Khan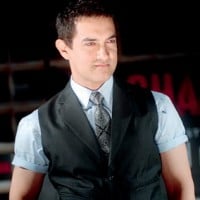 He is such a great man in whole world.
Very humble person...
He is really a best man
18
Guru Nanak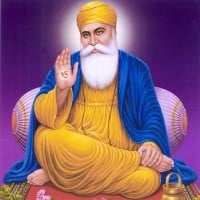 Guru Nanak was the founder of Sikhism and the first of the ten Sikh Gurus. His birth is celebrated worldwide as Guru Nanak Gurpurab on Kartik Pooranmashi, the full-moon day in the month of Katak, October–November.
Guru Nanak Dev Ji started the notion of equality of women, share with all and a practical religion.
Deserves to be number 1. Waheguru ji
He is the first guru of Sikh and should be on the first no.
Guru Nanak Ji was Jagat Guru, Loved by all.
19
Ashoka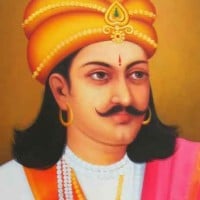 20
Shivaji Bhonsle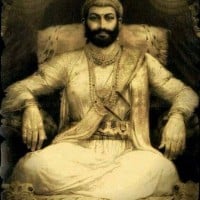 Shivaji Bhosale, also known as Chhatrapati Shivaji Maharaj, was an Indian warrior king and a member of the Bhosale Maratha clan.
Chhatrapati Shivaji Maharaj means that we are the Gods of all the people of Maharashtra. He has never seen anyone going anywhere. Their bodyguards include 4 Muslims, 4 Buddhists, 4 Marathas
There were 16 bodyguards in this way.
Hon. Chatrapati Shivaji Maharaj was the greatest king in the world.
The great person in the world,
He respect to all religion women, child,
He respect to all religion,
21 Lal Bahadur Shashtri
22 Ratan Tata
23 Dhirubhai Ambani
24 Arjun Kapoor
25 Rajendra Prasad
PSearch List