Top 10 Saddest Deaths of 2022
The Top Ten
1
Queen Elizabeth II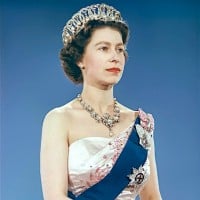 Elizabeth II (Elizabeth Alexandra Mary; 21 April 1926 – 8 September 2022) was Queen of the United Kingdom and 14 other Commonwealth realms from 6 February 1952 until her death in 2022. Elizabeth was born in Mayfair, London, as the first child of the Duke and Duchess of York (later King George VI and Queen Elizabeth). Her father acceded to the throne in 1936 upon the abdication of his brother, King Edward VIII, making Elizabeth the heir presumptive. She was educated privately at home and began to undertake public duties during the Second World War, serving in the Auxiliary Territorial Service. In November 1947, she married Philip Mountbatten, a former prince of Greece and Denmark, and their ...read more.
She was the longest reigning monarch in the world, ruling the UK for 70 years (!). It's possible that she passed away from depression after the death of her husband, to whom she was married for 73 years until his death in 2021.

She is not just a queen; she is known as THE queen, and she defined an era in which many things happened and changed. May she rest in peace
Such a shocking death. She died right in the middle of my math class. I was hoping she would get to 100 but she still had a life well lived. I don't know much about her not even about the signs of her health becoming worse but she seems like a very sweet person from what I have seen
It was close to 3 pm in my time. I was in the middle of class when the 5th grade teacher came running to tell us about the queen's death.
Worse, people still believing the conspiracy theories about her staging Diana's death and thinking now's a good time tho express that belief.
2
Sidney Poitier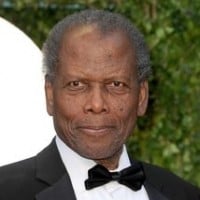 Sir Sidney Poitier was a Bahamian-American actor, film director, author, and diplomat. In 1964, Poitier became the first Bahamian and first black actor to win an Academy Award for Best Actor, and the Golden Globe Award for Best Actor for his role in Lilies of the Field.
I don't see how the death of a monarch is sadder than the death of a man who broke boundaries for African American entertainers.

First black man to win a Best Actor Oscar for his role in Lillies of the Field and was a major movie star, one of the last during Classic Hollywood.
Lilies of the Field, In the Heat of the Night, Guess Who's Coming to Dinner, The Defiant Ones, To Sir With Love. Sidey had quite the resume.
The man that paved the way for African descents into acting on films & TV shows. He lived a great life. He will never be forgotten. R.I.P. to the Martin Luther King of modern entertainment (1927-2022).
3
James Caan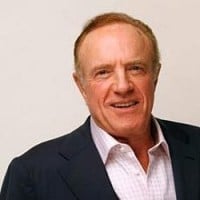 James Edmund Caan was an American actor. After early roles in films such as El Dorado, Caan came into prominence in the 1970s with significant roles in films such as Brian's Song, The Godfather, The Gambler, Funny Lady and A Bridge Too Far.
4
Jason David Frank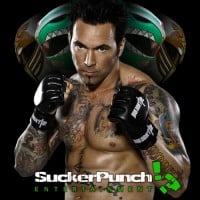 He committed suicide by hanging. He was the best member of the Power Rangers & played Tommy Oliver the White ranger. Something about the date of his death tells us people are leaving at such particular times. He was almost in his 50's (which's still way too young). R.I.P.
5
Scott Hall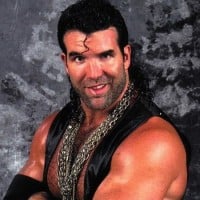 Scott Oliver Hall was an American professional wrestler. He is best known for his work with the World Wrestling Federation under the ring name Razor Ramon and with World Championship Wrestling under his real name.
6
Gilbert Gottfried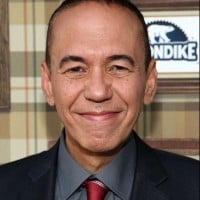 Gilbert Gottfried (February 28, 1955 - April 12, 2022) was an American stand-up comedian, actor and voice artist. His numerous roles in film and television include voicing the parrot Iago in Disney's Aladdin, Digit in the children's cartoon/educational math-based show Cyberchase and Kraang Subprime in Teenage Mutant Ninja Turtles.
Gilbert Gottfried just died after a long illness (from ventricular tachycardia, complicated by type II myotonic dystrophy, a condition he hid from the public). R.I.P. Gilbert Gottfried, you will always be one of the most beloved comedians of all time.
Legendary comedian and voice actor, Rest In Peace.
7
Shinzo Abe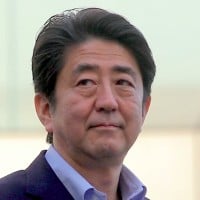 This death is extremely depressing. If you don't know what happened, look it up. RIP Abe-san. Wow. My two favorite people from Japan (the other is Kane-San) died this year. This death should shoot straight up to the top ten by the end of next week and should someday be in the top 3 at a minimum. 😭
8
Kevin Conroy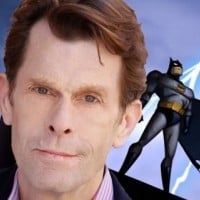 Kevin Conroy (November 30, 1955 - November 10, 2022) was an actor known for portraying the DC character Batman from Batman: the Animated Series & many more. He died on November 10, 2022, after a short battle with cancer.
Such a loss for words as the best of all the Batman & Dark Knight voice actors has passed away from a fairly short cancer battle on November 10th. Almost exactly 1 month after the death of Angela Lansbury. Adam West may have voiced Batman earlier, but Kevin was the most powerful of all the Batman voices. He was active since 1978 & his last project was in early 2022 (like around the time the new Batman film - which he wasn't in though - came out). Cancer has taken so many innocent lives & now him. R.I.P. to the G.O.A.T. Batman (1955-2022).
The actor most famous for providing the voice for Batman in 'Batman: The Animated Series' and many of the animated Batman movies.
Died at age 66.
9
Ray Liotta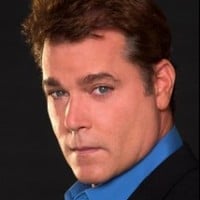 Raymond Allen Liotta (December 18, 1954 - May 26, 2022) was an American actor and producer. He was known for playing Shoeless Joe Jackson in Field of Dreams (1989), Henry Hill in Goodfellas (1990), and Tommy Vercetti in the video game Grand Theft Auto: Vice City (2002). ...read more.
This came out of nowhere.
10
Technoblade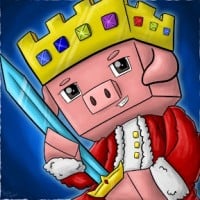 Even if you aren't a fan of Minecraft YouTubers, you've got to admit it's sad for him to die. Technoblade was only 23 when he died. This is a loss for not only the Minecraft community, but the YouTube community as a whole. Alex was a talented content creator and was also one of the best Minecraft players. He was taken by sarcoma despite putting up a very good fight against it. Also, the fact that Techno died at only 23 is sad as well to anyone, even if you don't like his content.
Technoblade made the biggest impact on the gaming and youtube community. He will forever be known as a legend, better than Jason David Frank! He is the greatest legend ever, with his humor, talent, and wit he dominated the MC world.
Rest in power king.
You are my ONLY legend.
If Kane Tanaka was supposed to be #1 on the list earlier, then Techno should be up with her by then. I can't believe we lost this good fellow. This was without the hardest one as well & put the world in unbelievable pain. A truly legendary king who made among the best gaming videos made has died of the stupid disease known as cancer. Take cancer seriously because it can & does kill people. This felt like losing a part of my family too soon, which's true because he was only 23. 2022 really turned to the dark side. R.I.P. king Techno (1999-2000).
This was such a massive loss for the YouTube & Minecraft communities. The most successful player in Minecraft lost his battle to cancer on the last day of June. There's no way to describe this loss. A player who conquered many games in Minecraft & won them all. He uploaded for 8 years 8 months (yet gained 10.4M subs for his achievements) until passing away at only 23. He fought his cancer battle so hard & stayed happy throughout it until his death. His last video gained a whopping 34.7M views & 5M likes in 24 hours which's the 3rd most of such for a non-music & non-trailer YouTube video, the most by a deceased person in 24 hours & he gained more subs than any other deceased (1.6M in a day). This should be in the top pair (which Kane Tanaka deserves) right now. Perhaps the most famous & creative star we lost this year & the biggest gamer we ever lost. R.I.P. to the almighty Technoblade (1999-2022).
The Contenders
11
Sara Lee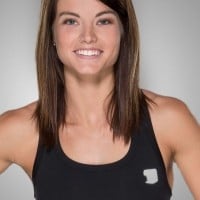 1 of the best female wrestlers of all time passed away suddenly out of nowhere at just 30. She was the winner of Tough Enough until her retirement in 2016. R.I.P. way too soon.
12
Robbie Coltrane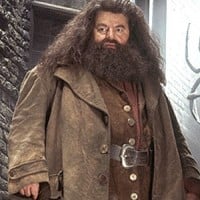 Robbie Coltrane (March 30, 1950 - October 14, 2022) was a Scottish actor best known for playing the character Rubeus Hagrid in the Harry Potter film franchise based off the book series by J.K. Rowling.
No words to describe the unbelievable loss this was & that doesn't even tell us. He was the actor of Hagrid in the Harry Potter films. Gone too soon on October 14th. He was the best Harry Potter actor besides Daniel Radcliffe. R.I.P. (1950-2022).
13
Angela Lansbury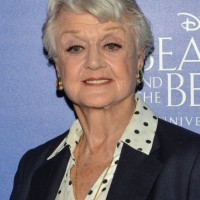 Dame Angela Brigid Lansbury was an Irish-British and American actress and singer whose career spanned 8 decades.
A very devastating loss for Disney and even entertainment in general. She was known for movies as Murder, She Wrote and Beauty and the Beast. She was less than five days from turning 97. Rest in peace Angela Lansbury.
The voice of Mrs. Potts in Beauty & the Beast was just 5 days from her 97th birthday. She was better known for her role in Murder She Wrote. A sad day for Disney fans & all of entertainment. She was about to have another great birthday. R.I.P. (1925-2022).
14
Mikhail Gorbachev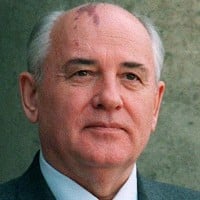 What's sad about this is that the recent Russian invasion of Ukraine is essentially Putin's campaign to reform the Soviet Union which Gorbachev spent his entire career during the Cold War to end once and for all.
15
Olivia Newton-John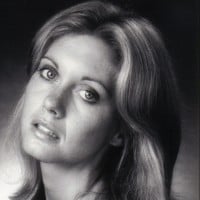 Dame Olivia Newton-John was a British-Australian singer, songwriter and actress. She was a four-time Grammy award winner who had amassed five number-one and ten other Top Ten Billboard Hot 100 singles, and two number-one Billboard 200 solo albums. She died on August 8, 2022 of breast cancer in Santa Ynez, California.
1 of the best selling & enduring artists of all time lost her longtime battle to breast cancer. An absolute legend with a beautiful voice we all grew up with & a master of reinvention. She was 1 of the best actresses anywhere & was about to hit her 6th decade on the spotlight. She made music for nearly 55 years in nearly every genre. Her last single Window on the Wall was released on January 2021 & hit #1 on iTunes within the 1st week of its release. This was truly shocking since she kept her cancer battle private much of the time & only occasionally gave us updates about her battle. She fought for her life throughout all the last decades of making music, touring & acting. She could've planned a great album in 2023 & it could've been album of the decade. Worst of all, she was just 7 weeks from her 74th birthday. The world will never ever be the same without her. R.I.P. (1948-2022).
She was a great actress and singer, I will always remember her as Sandy from Grease. A close friend of her co-star, John Travolta, she unfortunately died from the very same disease that also took his wife's life - breast cancer. May she rest in peace.
Today, she died of breast cancer at the age of 73! It was the worst death of this year until it was surpassed by Queen Elizabeth! She is a singer best known as Sandy in Grease and for songs such as "Physical", "Xanadu", "I Honestly Love You", "You're the One That I Want" (with John Travolta as Danny in Grease), and "Hopelessly Devoted to You". R.I.P. Olivia Newton John! Very unexpected death!
16
Kane Tanaka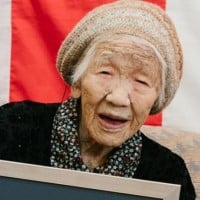 The saddest. RIP. Even though she is the oldest she was the last supercentenarian I had a huge interest in. Too bad we can't see those funny videos where she lives in the moment and steals a chocolate from a chocolate box again. But the worst part is, she was so close to reaching her goal of 120, and died at 119. RIP.
She was the oldest living verified person until she died this year.
17
Lata Mangeshkar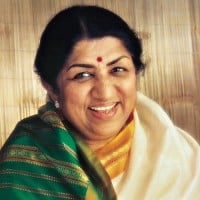 Lata Mangeshkar was an Indian playback singer and music director. She was one of the best-known and most respected playback singers in India.
18
Dwayne Haskins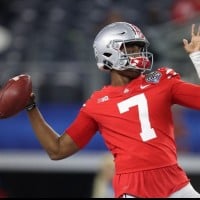 The legendary Steelers quarterback was struck by a dump truck on April 9th at only 24. This was an absolute loss for sports & Russia continues to mess with Ukraine at the same time. This year isn't as good as we hoped even after all the horrors we faced in 2020 & 2021. This's should be on top of the list ASAP! Prayers to his family & fans. R.I.P. Dwayne Haskins, a full life ahead gone too soon. 1998-2022.
19
Taylor Hawkins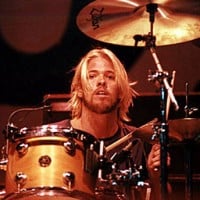 Oliver Taylor Hawkins (February 17, 1972 - March 25, 2022) was an American musician, best known as the former drummer of the rock band Foo Fighters.
RIP to the late Foo Fighters drummer. His drumming is absolutely a legend and the one of the biggest drummer in modern rock music. He died at the age of 50 years old. Foo Fighters is one of the best modern rock bands ever and thanks to him and Dave Grohl. We miss you.
This is very sad that I just heard it an hour ago about his death. Love Nirvana and the Foo Fighters. R.I.P., good friend. I think he is meeting Kurt Cobain in Heaven now.
I have never heard of him before this, even though I like the Foo Fighters. But this was really sad. He was only 50.
R.I.P. Taylor Hawkins (1972 - 2022).
Rest in peace, Taylor Hawkins. You will still be remembered as one of the greatest drummers of all time.
20
Bernard Cribbins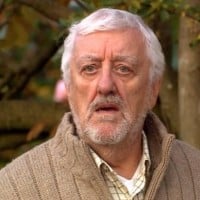 21
Ivana Trump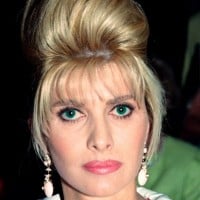 Her death was out of nowhere. Just shocking & sad & that's an understatement. She collapsed while going downstairs. She was Donald Trump's 1st wife as well as a skier, author & model. This should go to the top 4. A truly hard day for the Trump family & the world. A wake up call this was. R.I.P. (1949-2022).
22
Nichelle Nichols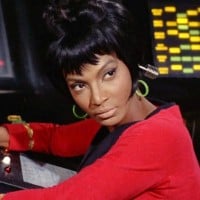 Nichelle Nichols, best known as Nyota Uhura in the Star Trek media, passed away yesterday of heart failure. Rest in peace, Nichelle. This is really sad news to Star Trek fans!
1 of the 1st black women ever featured on a TV series (Star Trek) passed away from heart failure on July 30th, the same day as Pat Carroll's death & day before basketball legend Bill Russell's death. She was less than 5 months from her 90's. R.I.P. (1932-2022).
23
Bob Saget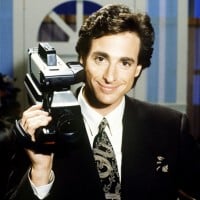 Robert Lane "Bob" Saget was an American stand-up comedian, actor, and television host. He was known for playing Danny Tanner in the comedy television series Full House as well as the voice of narrator Ted Mosby on How I Met Your Mother, and was the host of America's Funniest Home Videos. He died on January 9, 2022 at the age of 65.
24
Madeleine Albright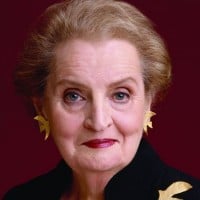 25
Bernard McGuirk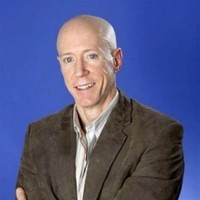 PSearch List