Top 10 PSD to Magento Conversion Service Providers
psdtomagento
Over past few years, Magento has become the most preferred E-commerce solution. Large volume of Magento extensions, Its ease of use (For end users as well as administrators), Search Engine friendly features has made Magento quite popular among online store owners. It is very important for a Web Store to be attractive as well as user friendly. Converting a PSD into a Magento theme, is a tedious task. It requires complete knowledge of Web Standards, Cross browser compatibility and SEO among other things. Based on response time, support, performance and consumer satisfaction, we have compiled the list of Best PSD to Magento conversion service providers.
The Top Ten
1
CSS Chopper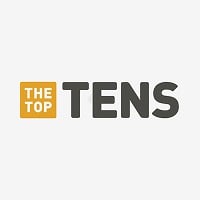 Established in 2009, CSSChopper is a recognized web development company that has successfully served in over 90+countries so far. Backed by a team of 228 odd developers, the company proudly boasts a huge clientele that includes major brands and companies. The ardent developers employed by this company ...read more.
I had worked with them for HTML conversion service and my previous experience was good due to their professional way of working. I have recently used them for Magento conversion for my next project and this time they have delivered excellent job with in the timeline they have committed. Due to their proper channel of communication, we have not wasted single day for sending them my feedback and due to this I got perfect result on time. I will surely use them again once I will get other projects
My attempt of creating an efficient magento website was completed with CSS Chopper. Really, I found their services very effective. The best thing I noticed that they not only provide quality services, but also they offer the best customer support.
I really enjoyed the way you worked. Your collaboration with me regarding project was awesome and useful that I experienced on each step as I moved forward. Thanks CSSChopper to fulfill my project needs completely. I appreciate the work of your professionals. Everything from project execution to communication after delivery was awesome. Overall, really impressive work. - sama051
On my friend's recommendation, I choose CSSChopper to get PSD to Magento service and I would say that they provide me project beyond my desires with superb dedication. You guys will be on top of my list for the web development project. I am also planning for my new project and hope that you will provide me the same utmost experience with my next project. - derekadam
V 1 Comment
Visit Website

9
2
PSDtoMagentoDeveloper
I ordered PSD to Magento conversion from PSDtoMagentoDeveloper. The entire squad of web developers lived up to the mark my expectations. They converted PSD files into highly functional designs and themes at the same time offering visibility to my web store. I am looking forward to hand them over my Magento projects in future as well.
Nice service.I am satisfied with this company.They delivered my project on-time with quality.
You guys are perfect in PSD to Magento conversion. Really appreciate your work. This is the best Magento Web Development Company. I would like to work on more projects with you. Thanks
PSDtoMagentoDeveloper is the Company to trust upon. Their commitment over delivery was great. They exceeded all my expectations. Support was also brilliant. - EktaSharma
V 21 Comments
Visit Website

9
3
Sparx IT Solutions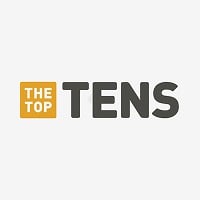 Sparx IT Solutions is a web & app development company that creates user-centric websites. Designing apps that could easily engage the audiences is one among the several profiles of the company. The company has a dedicated team of professionals as a result of which it successfully delivers projects within ...read more.
I was looking for a reliable company, which can give me assurance to enhance my website ranking and put it on the Google's first page and my search completes with Sparx IT Solutions. before assigning any project to this company, I clarified everything like its developers' experience, customer support after project, cost of service, quality, and the fulfillment of specific needs by checking its reviews. It is comparatively better in all such manners to get the optimum results. I like its transparent approach to take all the hassles out of the clients' shoulders. Keep it up and continue to deliver the desired solutions as per our needs.
I can say this confidently that SparxITSolutions is the best destination to get any sort of web development solution (design, markup, development, etc.). Two years back, I ordered my PSD to Magento conversion project and the entire team of Sparx IT Solutions came up with the best results. I am looking forward to approach them for my other projects as well.
Best developers team in India. Keep doing great
I. Like this sparx it solutions
V 1 Comment
Visit Website

9
4
Techcutt
Techcutt have distinguished themselves by providing high quality PSD to MAGENTO conversion service. Techcutt is affordable, competent and highly trustworthy brand. I recommend everyone to go with their services at least once.
My search of finding best PSD to Magento conversion service ended up with Techcutt. I really appreciate efforts put by them to get my project done within stipulated time span. All queries solved within 24 hours, most of the times they are online so follow up is quite simple. They have gradually evolved into better service provider. After getting positive output from Techcutt I am again ready to place few more orders and continue with them. Thank you Techcutt.
Initially I was bit curious about placing my order at techcutt because I wasn't sure if they will be able to deliver what I really expect them to deliver but the experience ever since has really been fascinating for me as these people are really helpful and maintain healthy business environment.
2 month ago we had just psd design with us. but now I am really happy with techcutt.com. they respond me instantly also added their valuable points that are giving my website more catchyness. my customers are also happy since they can navigate more easily than my previous website. Five star rating for their efforts.
V 25 Comments
Visit Website

9
5
Markupcloud
We really had a great experience with Team Markupcloud. They had provided us with exceptional Magneto theme with amazing turn around time.
We are really impressed with the Magento customization provided by Markupcloud. Our dedicated resource was exceptional and completed the work as per the deadline discussed. Cheers Markupcloud for your brilliant service.
Markupcloud provides professional PSD to Magento theme conversion, implementation and customization services. We deliver 100% hand-coded, W3C validated, cross-browser compatible & pixel-perfect PSD to Magento template conversion services.
Markupcloud Ltd has proved that the work culture and the positive atmosphere of converting PSD to Magento files has been more effective and nice.
V 51 Comments
Visit Website

9
6
xhtmlchop
If you own a website, make sure that you adopt several applications for improving its credentials. The XhtmlChop from this provider helped me immensely to enhance my website credentials. In fact, this was by far the best PSD format converter I have used till date. It has made my site user friendly by appropriately coding and enabling easy understanding of the languages for all my users. The XhtmlChop review has kept me keep tab on the latest trends and entrants in the space of technology. I would certainly recommend this service provider to anyone who desires to enhance their web rankings.
I was always on a lookout for applications which could enhance my website running. The XhtmlChop review from these professionals helped me choose the right application befitting my business needs. It has a well equipped staff of pedigree technicians who understand their clients business. I liked their communication skills and the manner in which they took care of our conversion process. The XhtmlChop conversions meet the high coding standards which has enabled us to associate with our customers better. With this application, I could convert a simple document into several web related languages. - michaelbrown
We are Paris based web development company. We had business with them for our 10 psd to magento orders placed in Jun - 2013. It was nice experience with there team. The John was our direct project manager who was dealing with us at that time. The overall experience with the company was really Good.
The success of a website comes only when it is usable on various browsers. To make my website compatible, I took the help of xhtmlchop service where they code your site and provide a responsive template. I opted for the service and now my website works across devices with high speed. - Shadwin
V 26 Comments
Visit Website

9
7
PixelCrayons
In Dec. 2012 I had a project with PixelCrayons for 20 pages slicing and integration into Magento. And they did an excellent job for me. Highly Recommended..
I would recommend them for any markup services.. They have experts to serve their clients.
The whole team of "PixelCrayons" was great. Our site was not an "easy build," as we had many complex design and functionality requests. He tackled everything with enthusiasm, insight, and expertise. His response time and follow up was immediate. He fielded questions from all of us on a variety of issues and made very good suggestions as solves or workarounds when needed.
I would like to recommend Pixelcrayons for web development.
V 2 Comments
Visit Website

9
8
MarkupBox
I had a great experience working with MarkupBox. The design and functionality of the website are exactly as I requested. The process was very smooth and timely with all of my feedback and additional requests.
Excellent PSD to Magento theme conversion service provider company.
MarkupBox have really distinguished themselves by providing high quality PSD to MAGENTO conversion service. They have reasonable prices,competent and highly trustworthy brand. I recommend everyone to go with their services at least once. - loria
Looking for best psd to magento development services visit Markupbox, one of the best and reliable company.
V 9 Comments
Visit Website

9
9
Iflexion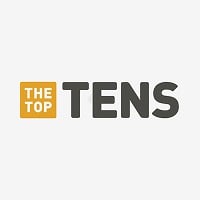 Established in 1999, Iflexion is a global IT solutions company with 400+ employees. Iflexion serves clients from SMBs to Fortune 500 companies in more than 30 countries worldwide. Iflexion has solid experience delivering advanced web & mobile solutions in different areas like web & enterprise ...read more.
Great company with exceptional tech skillset
Visit Website

9
10
HireWebDeveloper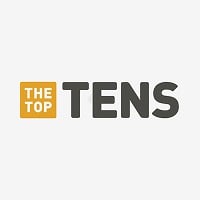 HireWebDeveloper is a recognized web development company known prestigiously for delivering exclusive, reliable and affordable web and app development solutions. Being equipped with world class development solutions, the company also participates in providing web app developers who are meticulously ...read more.
We were impressed with HireWebDeveloper quick turn-around time and delivery of high-quality code for the project. Best psd to magento conversion service provider. - nola
Best Company if you are looking for psd to magento conversion.
Best Company for psd to magento conversion.
HireWebDeveloper is the one of the best psd to magento conversion company.
V 1 Comment
Visit Website

9
The Contenders
11
Psdtohtmlcloud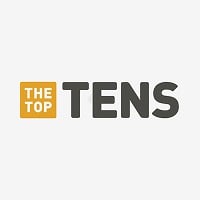 PSDtoHTMLCloud is one of the most trusted website and mobile application development company. Offering software development services since 2013 and winning trust all around the world. Providing high quality services, on time delivery at affordable price or money back guarantee.
Last week my magento shopping cart website gone down. They helped me and resolved the problems within hour.
They have proved their performance and efficiency.
I will definitely look them first for my future web development works.
V 1 Comment
12 seoSemanticXHTML
13 TheWpExperts
14
PSDtoMagento.COM
I am feeling lucky that my decision to opt service from the PSDtoMagento.Com was the best. The outcome was really outstanding. I wish to have business again with them in future too.nice work.
We did couple of projects with this company, quality is no doubt very good. Don't charge any hidden fees or extra, you should give a try. Support is also fine.
We started to work with psdtomagento.com from mid 2010, while their site name was psdtomagento.net, so far completed many projects including wordpress and drupal as well, not only magento. Go ahead, a good guy to work with!
Nice to work with!
V 2 Comments
15 PSD Switch
16
XhtmlJunction
Xhtml Junkies provided very satisfactory services. They have
Proper requirement understanding,
Commitments towards the delivery,
Quality work.
17
DesignSkulls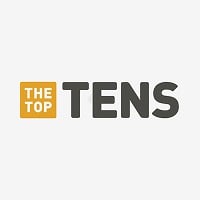 18
XHTML Champs
Pixel perfect PSD to Magento conversion at xhtml champs! Looking forward to implementation of responsive themes as well. thank you champs
Building a large e-store with state of the start features can be daunting with a shopping cart like Magento - the team at XHTMLchamps simply nailed it! Kudos.
Skillful developers at XHTML Champs made wonders with Magento while creating a live E-commerce store. thank you Champs
I've worked with other companies and xhtmlchamps exceeded all my expectations will definitely contact them for future projects.
V 2 Comments
19
PSDtoHTML.net
Get your PSD converted to Magento. We are ready to start immediately. Get a custom quote!
V 2 Comments
20
PHPDevelopmentServices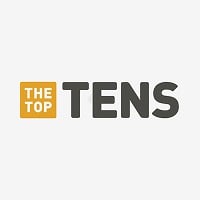 Positioned in Delaware, USA, PHPDevelopmentServices is a trusted name offering a comprehensive range of web development solutions. Since its inception in the year 2012 , the company has successfully completed 2100 projects with 1601 happy clients around 80+ countries. With a support of sophisticated ...read more.
To really enhance the programming skills regarding dynamic website development, PHPDEVELOPMENTSERVICES acts a very magnificent source. The website guarantees the customer satisfaction and there is a huge quantity of satisfied clients.
PHPDevelopmentServices offers various web development services to the business owners so that they can get more traffic and can earn more sales in their business. The best web development company.
It was a pleasant experience working with PHPDevelopmentServices because of which I was able to get back a highly professional, appealing and customized Magento store. Right from having the best team of developers to reasonable pricing structure, the firm knows well about coding, markups and high precise websites.
PHPDevelopmentServices did a fantastic job and was very responsive to work with. They delivered me with a quality work and that too at affordable prices. Their developers are technically skilled, polite, efficient and very good communicators.
V 1 Comment
PSearch List
Recommended Lists
Related Lists

Top 10 PSD to Magento Conversion Service Providers for 2017
Top 10 Best PSD to Wordpress Conversion Services Providers of 2014

Top 10 PSD to Bootstrap Conversion Service Providers

Best Top Ten PSD to Drupal, Wordpress, Joomla Conversion Service Providers
List Stats
1,000 votes
71 listings
6 years, 210 days old

Top Remixes (49)

1. MarkupHQ
2. CSS Chopper
3. Designs2HTML Ltd.
maggies

1. CSS Chopper
2. PSDtoMagentoDeveloper
3. Markupcloud
nintendofan126

1. CSS Chopper
2. PSDtoMagentoDeveloper
3. Sparx IT Solutions
dengrussell
View All 49
Posts
Error Reporting
See a factual error in these listings? Report it
here
.