Top 10 PSD to HTML/XHTML Service Providers
This list incorporates all the top 10 service provider in PSD to HTML conversion segment.
The Top Ten
1
CSS Chopper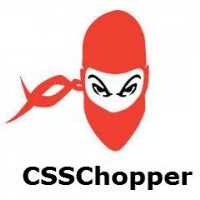 Established in 2009, CSSChopper is a recognized web development company that has successfully served in over 90+countries so far. Backed by a team of 228 odd developers, the company proudly boasts a huge clientele that includes major brands and companies. The ardent developers employed by this company ...read more.
I have a good experience with csschopper.com. It provides best HTML services at affordable rates & also in time.
Recently, I have finished my project with CSS Chopper and they have provided me the best resources as well as they have completed my project within time. They also provide best customer support. Thanks CSS Chopper
Good experience with Css Choper
I think the best html service provider.
Visit Website
2
HTML Panda
HTMLPanda is the best PSD to HTML/XHTML service provider company in India, which is better than any other company. It is offering a wide range of solutions along with other major services. The team is highly dedicated towards its work, so you must try their services.
I appreciate their attention to clients requirements and instant feedback. The services are always delivered on time and now I always suggest HTMLPanda to my friends. HTMLPanda is a proven HTML/XHTML service provider in order to automate and extend your business by delivering the top-notch quality services.
HTMLPanda is one of those rare diamonds in the rough. We are very happy with their PSD to HTML/XHTML service and would easily recommend it to anyone, who is looking to build a quality product.
HTMLPanda a leading IT company that offers versatile gamut of IT project regarding PSD to HTML/XHTML conversion services, Mobile app development and lots more. I have got the best conversion service from HTMLPanda that has added the wings to my website.
3
Sparx IT Solutions

Sparx IT Solutions is a web & app development company that creates user-centric websites. Designing apps that could easily engage the audiences is one among the several profiles of the company. The company has a dedicated team of professionals as a result of which it successfully delivers projects within ...read more.
Spax IT Solutions deserves to be in the list of best web development companies. Their absolute dedication and commitment to accomplish the task is what I love the most about them. They have really won my heart by delivering exceptional quality PSD to HTML/XHTML conversion solutions before the decided time. Matchless quality with affordability is what makes them stand out from the crowd.
Sparx IT Solutions truly deserves to be in the list of the best PSD to HTML service provider. The company has experienced as well as skillful resources to provide related services. I wish the company good luck for their future endeavor.
I contacted Sparx after one of my friends recommended me to avail its services. I was surprised to get exceptional services at such a competitive price. The services were outstanding and the approach towards clients was very much professional. It was a great experience working with this company.
Professional services, great client support and the project delivery well before the time. This was my experience of working with Sparx IT Solutions. I chose the company to get PSD to XHTML conversion services and I was very much happy to get the results. It truly paid me for the efforts that were made to search for the organization.
Visit Website
4
Email Chopper

EmailChopper is a renowned name in the realm of email template designing services that offers result-driven services. The company is having 8 years of experience in designing email templates and newsletters as well for the clients in the global arena. With extensive years of professional services, the ...read more.
Reasonable price, on-time delivery, eye-catching and attractive PSD to XHTML services, everything is available at this best service provider. Keep it up guys!
Email Chopper you have done such a wonderful work for me.. I really appreciate your work...
As a competent PSD to XHTML service provider, Email Chopper provided me exactly what I was looking for. The company offers reasonable services and I am very much happy with the output.
5
PixelCrayons

PixelCrayons is a web, software, and mobile application development company. With over 15+ years of experience in all types of IT services already under its belt, android app development services are one of its key USPs today. The Android development team at PixelCrayons holds an average experience ...read more.
I have been working with PixelCrayons for more than an year now - their eye to quality is exceptional and the support systems world class. Highly Recommended!
I am amazed to see the work of PixelCrayons as they have provided me great service and a great website. The customer satisfaction level is so high, it seems like we are the one who are working on the project. Highly recommended..
If any one really needs quality work on their project, then I thinks PixelCrayons would be the best choice... - Lawrence
Great services, high quality conversions at quite affordable prices!
6
XHTML Mania
If you need your designs to be coded to perfection, you can trust XHTML Mania to convert your designs into high quality, cross-browser compatible valid XHTML/ CSS markup.
We are USA based Web Design agencies.
And we have order Netsuite integration to them with a hard timeline, and they did a great job.. And yes they are also a good web designer, that's why I am voting...
7
XHTMLChop
The Trusted Partner
8
Iflexion

Established in 1999, Iflexion is a global IT solutions company with 400+ employees. Iflexion serves clients from SMBs to Fortune 500 companies in more than 30 countries worldwide. Iflexion has solid experience delivering advanced web & mobile solutions in different areas like web & enterprise ...read more.
9
MarkupBox
MarkupBox is one of the most reputed PSD to HTML Conversion Company comprising of highly talented professionals
MarkupBox.com is a specialized PSD to HTML Conversion Company, backed with years of experience and diligent professionals. MarkupBox offers PSD to CSS, PSD to HTML5 and software implementation services like PSD to Joomla, PSD to Magento, PSD to WordPress, PSD to Drupal, PSD to Email and much more
I hired markupbox for a project and I am amazed to see their management skills, how they involved me into the project just like I am a part of their team and delivered the project right on time. thanks..
Great quality. Fast turnaround time. I would recommend them to anyone looking to convert their designs into code. - Chris Stanley
10
Convert2xhtml
Class company and class service. Very happy with company and quality of service. Low Cost but wow quality. will surly hire them for next big project.
Convert2xhtml is one of the top PSD to HTML company offering lowest cost of conversion and high quality and fast turn around.
The Contenders
11
HTMLcut
I like their attention to details and prompt feedback. The work is always made in time. They always knew what would work for me best, and I like it! I always recommend HTNLcut to my friends and even customers.
Working with them for 2 years. They are my main PSD to HTML choice if I need to slice my designs.
12 Designing Studios
13
PSD2HTML
Really fast and good.
The service exceeded my expectations. Really-really good and fast!
14 SlicingArt
15
XHTML Champs
Excellent service by Xhtmlchamps.. I am happy with you guys...Steve
Loved working with champs..
Good one Nice Design
Great experience working with champs team!
16 Versatile Techno
17
Suntec India

18
CSS Slicers
PSD to xHTML/CSS slicing service. CMS integration and custom PHP solutions.

Delivery in 8 hours.
The website team is working 16 hours a day without a day off.
19
Markupcloud
Markupcloud is your specialized PSD to HTML & other PSD conversion partner with years of experience in industry following substandard and ethics on every step.
Well, I will probably say that Markupcloud's PSD to XHTML services are remarkable for me as these guys provide some really awesome and platform with interactive syndication. Thumbs up...
Its always good to have services from someone like you people, as I get to know the fact while taking your services for PSD to XHTML Conversion Process. Great work efficiency! CHEERS
As per my views you will be on the top of the list. You have done a great job.
20
Wordsuccor

Established in 2010, WordSuccor Ltd. is a well-known WordPress Development Company. Being a trusted name in the world of website and web development, we are committed to rendering exceptional services in across the globe. Our passionate and determined developers make it possible for us to carry WordPress ...read more.
21
W3 MARKUP
W3 MARKUP quickly delivers professional-grade production (conversion) of artwork into CSS, (X) HTML, JavaScript (AJAX etc). their goal is to simplify the process of site construction one page at a time.
22
PSD Slicer
Psdslicer.com, that's what they are here for. Get HTML, XHTML & CSS coding for your files in.psd and more formats.
23 CSS4Me
24
SliceZilla
SliceZilla.com - perfect psd to html slicing services
25 Meta Design Solutions
PSearch List