Best Mobile App Development Companies
This is a list of top ten mobile app development companies which provides proficient mobile app developers. They all provide quality mobile apps using cutting-edge technologies for developing mobile apps for multiple devices.
The Top Ten
1
Anadea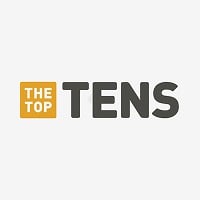 Anadea is a custom software development comapany with 15+ years experience in building web and mobile applications for business. It practices agile approach and specializes in Ruby on Rails, Java and Scala programming languages.
They handle the development very professionally, keep deadlines and always work on the best solution. After successfully delivering the application, I believe that they are the best choice. - moisey
Visit Website

9
2
Apps Chopper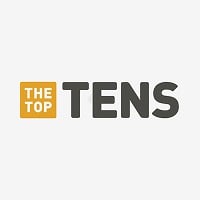 Being an industry leader in providing the world-class mobile app development solutions, AppsChopper has gained a niche position in the industry. Our company's work revolves around designing, developing, and finally testing the applications that are due to be delivered to the clients. Every one of ...read more.
Apps Chopper is a credulous service provider with a brilliant team of developers to work with. I have already experienced their quality work for the iPhone app development service, which was truly remarkable. They even charge legitimate price for their services. Truly commendable.
My effort of designating an efficient mobile app development was ended with Apps Chopper. Truly, I found their services very effective and proficient to get my entire sorts of projects accomplished. The best thing I noted that they are not only caters quality services but also stay stick with the commitments they made to customers.
Apps Chopper is a leading mobile application development company from India. It is one of the leaders on the platform of mobile application development engaged in rendering the best mobile applications.
My experience of working with AppsChopper on a mobile game has been great. They have a team of developers whom I found skilled and ready to accept challenges. As of now, AppsChopper has finished 2 mobile application for us and we are already its fan. We do not only look forward to working with AppsChopper again, but also suggest its name to other prospective clients.
V 4 Comments
Visit Website

9
3
HTMLPanda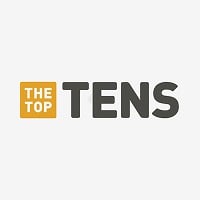 Incepted with an overriding commitment to deliver quality PSD to HTML/XHTML/HTML5 services HTMLPanda is a one-stop website designing and development company that fulfills all your present day web requirements. With a perfect amalgamation of creative vision and efficient technical knowledge, the company ...read more.
HTMLPanda is the other name of excellence. I am very blessed to be the part of HTMLPanda. The technical team has given my enterprise, a complete mobile solution in handling daily task. Now, our productivity is very optimum. I would like to recommend that you all should go for HTMLPanda.
I feel very happy to be one of the clients of HTMLPanda. This company did handle my project efficiently and effectively. They coded mobile application with every bespoke feature. And, this is the reason that my enterprise is working very smoothly as well as our ROI is high.
HTMLPanda is a best mobile app development company across the globe which offers best mobile app development services at affordable rates.
I like the way they deliver the project before delivery time without any reminder and always ready to give their assistance in any doubts regarding project. thanks guys for such a wonderful assistance. - imaamya
V 3 Comments
Visit Website

9
4
Sparx IT Solutions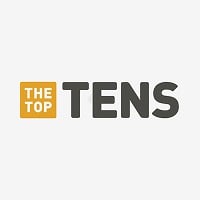 Sparx IT Solutions is a web & app development company that creates user-centric websites. Designing apps that could easily engage the audiences is one among the several profiles of the company. The company has a dedicated team of professionals as a result of which it successfully delivers projects within ...read more.
Sparx IT Solutions is a best company for Mobile apps development.
I was really frustrated while searching for a reputed Mobile App Development Company, but could not find the best one that suits my need. After a long search on Google and other major Search Engines, I got one option I.E. Sparx IT Solutions. I clicked their website without wasting a fraction of second to know about their services. Everything was according to my expectations regarding cost and Mobile App Development Services. The portfolio of the company was really impressive and I decided to make it my final destination for Mobile App Development. The level of quality they maintain in their work is outstanding. The major benefits I obtained from this Mobile App Development Company includes the following:-
♦ Technical support from experts to sort out all simple & complex issues.
♦ Genuine prices without any hidden charges.
♦ 100% transparency in work along with the finest level of customer satisfaction.
♦ On time delivery of project without compromising the quality ...more
My search for the best mobile app development company ended at Sparx IT Solutions after I came across the noteworthy portfolio of the company. All the related services were there that were required by me to accomplish my next mobile app development project. I really liked the approach of the company as soon as the contact was established. Those professionals listened to all my requirements patiently that I needed to fulfill through the project. The project delivery made me so much contended. Some of the exceptional qualities of the company that I experienced while working with it are:

• Development of custom apps depending on the particular requirement of clients
• Phenomenal customer support (that genuinely overwhelmed me)
• Competitive service cost along with timely Project delivery
• 24*7 technical support to resolve the project related queries - MichelJhonson
AppsChopper is the world's renowned mobile application development company. They provide the collection of different applications to drive our clients business profitably. Our team always keep in touch with the latest technology and methodology to cater the best application for clients. They have worked on numerous of projects, including:

Game Application
News Application
Entertainment Application
E-commerce Application
Ticket-Booking Application
Education-based Application

AppsChopper is well versed in iPhone, Android, HTML5, Blackberry and Facebook application development.
Visit Website

9
5
Iflexion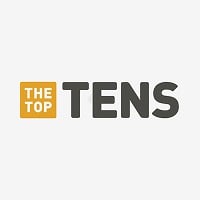 Established in 1999, Iflexion is a global IT solutions company with 400+ employees. Iflexion serves clients from SMBs to Fortune 500 companies in more than 30 countries worldwide. Iflexion has solid experience delivering advanced web & mobile solutions in different areas like web & enterprise ...read more.
Iflexion mobile department delivers consumer and enterprise mobile applications. Technology competency includes iOS, Android, Windows Mobile and cross-platform mobile development.
Iflexion has got strong expertise in mobile app development (https://www.iflexion.com/services/mobile-application-development) including consumer and enterprise mobile apps (https://www.iflexion.com/mobility)
Visit Website

9
6
CSS Chopper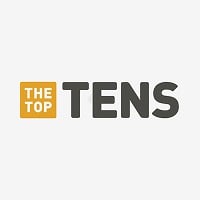 Established in 2009, CSSChopper is a recognized web development company that has successfully served in over 90+countries so far. Backed by a team of 228 odd developers, the company proudly boasts a huge clientele that includes major brands and companies. The ardent developers employed by this company ...read more.
I would endorse CSS Chopper to score 5 star rating. Beyond mobile app development, I have found it extremely efficient to accomplished entire sorts of projects on distinct podium withing stipulated time and at very affordable price.
CSS Chopper is a best mobile app development company in India which offers best mobile app development services at affordable rates.
CSS Chopper is a top notch mobile app development firm in India which provides best mobile app development by the professional developers. I have recently finished my project with this company and they provide me an outstanding mobile application. Best of luck CSS Chopper
Visit Website

9
7
Sourcebits
Based in San Francisco, Sourcebits has successfully completed more than 600 mobile application development projects, out of which 30 are currently leading the charts. Sourcebits has successfully delivered mobile application development, strategy, design and marketing services to various clients based in San Francisco, US and other parts of the globe.
Commitment and care we received on our application was astonishing! Sourcebits left no stone unturned, educated our team through the whole process unti we were comfortable making complex decisions. The creative direction went far beyond our application too! They took the time to work with our brand, help us position the company for post-launch to ensure our success. Just thrilled.
Great team of app designers and developers make your app stand out in the crowd.
Sourcebits brings world-class design-led engineering and a customer-first approach to every project. They are the rock stars that can bring your idea to the top of the charts.
V 18 Comments
Visit Website

9
8
Mobile Programming LLC
That company existed in USA marketing since 10 years and they people have number of branches @ different location across USA. In my point of view one should consider for enterprise mobility solutions.
Visit Website

9
9
Y Media Labs
Y Media specialize in designing and developing applications on iPhone, Android and Blackberry platforms. Some of the clients include Safeway, Genentech, Rave Motion Pictures, Budlight etc. Y Media Labs have launched apps which have been featured on Apple commercial.
Visit Website

9
The Contenders
11
Niyati Technologies
Web and Mobile App development company from India. Offices in India and Singapore.
12
360 Degree Technosoft
Excellent company to build apps for iOS as well Android Platforms
A leading Mobile Application Development Company based in India.
13
Abbacus Technologies
Best deal for App development. experience is main key-factor their team have
Proven app development record in portfolio. They guys are amazing - dhavalbarot
V 4 Comments
14
InnovationM
InnovationM provides specialized consulting and development services on different mobile platforms. Their emphasis on design, usability and standards are impeccable. A must, if you are looking for mobile assistance.
InnovationM - A company with mobile in it's roots & design in it's culture, is a trustworthy company with a deep customer focus!
InnovationM provides specialized consulting, design & development services in the mobility space - helping clients build mobile solutions on consumer and enterprise side. Our experience & capabilities are to build native solutions for phones and tablets (Android, iOS...) as well HTML5-based mobile web solutions. And, in all our designs & solutions, UI Design and User Experience (UX) is the core!

Due to its dedication, professionalism & customer feedback, InnovationM deserves to be included in this list. Recently, InnovationM has been ranked among the Top 10 Mobile Application Development Companies - identified by SourcingLine and BDC.
15
HireWebDeveloper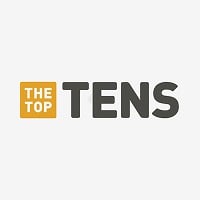 HireWebDeveloper is a recognized web development company known prestigiously for delivering exclusive, reliable and affordable web and app development solutions. Being equipped with world class development solutions, the company also participates in providing web app developers who are meticulously ...read more.
I would like to refer HireWebDeveloper. They are the best source for those who are looking for mobile application development services. HireWebDeveloper has efficient and experienced staff of developers and they provide the best communication base for the customized development solutions.
HireWebDeveloper is a leading Mobile Application Development Company based in India.
16
XCubeLabs
Xcube Labs holds an experience of developing more than 700 applications and games for various mobile platforms. This company also provides cloud computing services, testing, and integration of mobile apps with external hardware, business process and content management services.
17
Kony
From reading through the Gartner MADP 2013 report, Kony has the only technology that supports the full SDLC and lets you build an app once and generate multiple outputs in native, mobile web and hybrid for all phones, tablets and desktops. Plus they have the only SLA that guarantees your app will run on all future devices and OSs.
18
Breakthrough Technologies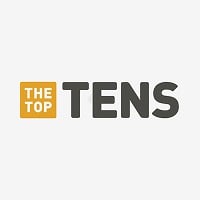 19 Collabroo Works
20 Elite mCommerce
21 Leeway Hertz
22
Blue Whale Apps
Based in Florida, US, Blue Whale holds strong experience in mobile app design and development of various iPhone and iPad applications for all categories, from business and social networking to lifestyle and sports. The Blue Whale has a team of in-house app developers, who hold good knowledge of Objective C, Android & iOS SDKs, Java and Swift.
23
Moblio
We are specialized in creating and realizing innovative mobile websites, campaigns and applications.
24 AppBurst
25
DevBatch
If you want to develop the high end mobile applications then DevBatch is the best platform for it. Their Android app developers are brilliant in creating the high quality mobile apps.
Web and Mobile App Development Company. 200+ awesome apps in a year. DevBatch Develop Native & Cross Platform applications for iPhone, Android, BlackBerry & Windows Phone.
DevBatch has built a large team of App Developers that are proficient in developing all kinds of apps. This keeps a check on quality control
I must say you guys did a great job! I really enjoyed working with you and got great value for my investment.
V 25 Comments
26 Appster
27 Queppelin Technology Solutions
28
WeDigTech
WeDigTech is one of the best mobile app development company In india.
WeDigTech keeps surprising us with their capability to adapt to almost any request we have and to keep themselves at the leading edge of the software technologies.

Prateek Chauhan
JodhpurTailors.com - WeDigTech
29 Agilis Tech Labs
30 Mobisoft Infotech
31 ViableType
32 Itransition
33
Zco Corporation
Zco Corporation is one of the largest app development companies in the world and has over 24 years experience in the industry.
Zco has been developing custom software since 1989 and has grown into one of the leading mobile app developers in the world. As a proven and reliable vendor choice Zco has a large development team that is capable of developing first in class mobile applications for iOS, Android, Windows Phone and Blackberry. Companies such as Samsung, BBC, Verizon and Liberty Mutual have chosen Zco for custom software solutions. Our philosophy is that more technology will come and we'll be there!
34 Zedrox Technologies
35
ValueCoders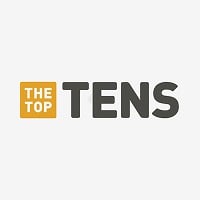 Great company and 100% client sanctification
Their work was excellent and to my surprise, the overall project management was easier and simpler than I expected.
36 SmallPlanet
37
Clavax
Clavax provided the strategic solution and subject matter expertise necessary to tackle a variety of complex development. They work well in a teaming environment, customizing their approach to fit the unique needs and culture of their customer rather than trying to force a rigid process onto an organization. Their staff is well trained with broad skill sets that range from spend analysis to research to development and deployment. They also value the customer's relationship, and that is reflected in the professionalism of their interactions.
Best company one can ever work with. Versatile. Innovative. Creative in all way!
38 Dark Bear Web Solutions
39
Appschopper
AppsChopper is a company that everyone can trust. Their technical team holds enormous experience in development of different types of applications. They take care of every aspect of applications, so that the applications get accepted in the market easily.
In the realm of mobile application development, I found this company the best. I am really contented with the services I got. They worked on my project devotedly and accomplished it in the time they promised to do. Thanks, AppsChopper, I am looking forward to work with them again.
40
BR Softech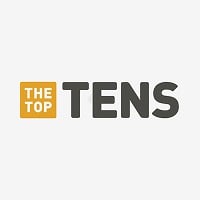 41
K2B Solutions
I approached K2B Solutions to build my taxi mobile application. The price is very affordable also my app has been delivered at right time for my business as committed. I like there team excellency. I would love to work with them for a beta version for my mobile app
One of the best company in india.
Best place to work.
42
Fueled
Fueled specializes in designing and developing award-winning mobile apps and websites that are fast, attractive, responsive, and easy to use. But we're not here to work on just any apps or for any client. We come to work in the morning to work on the most interesting projects with the best clients, whether for startups or big brands, because we're united by an unwavering passion for quality. It's what makes us tick.
The second company on our list is Fueled. Based in New York, Fueled offers mobile app design and development services for startups and enterprises. Fueled has good experience in developing mobile applications for Android and iOS platform. This company also offers web application development services.
"They are not here to work on just any apps or for any client. They come to work in the morning to build the best apps for the best clients."
They are not here to work on just any apps or for any client. They come to work in the morning to build the best apps for the best clients.
43 Kogi Mobile
44 UXM Studio
45
Cleveroad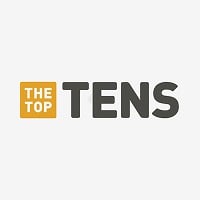 Cleveroad is a software and app development company with 5 years experience on the IT market. We work both with massive projects and startups and provide a wide range of services: ...read more.
46 AppStudioz
47
MindInventory
Mind Inventory had a full complement of skills and abilities. No problem we faced was too big or small for them to handle. Their level of communications was first class
" Best and Trusted Mobile App Development Company"
"The Best and trusted web and mobile application development company"
48
Konstant Infosolutions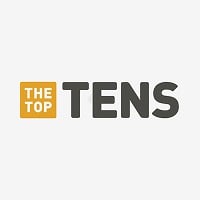 Konstant Infosolutions goes with the mark of innovation in the web and mobile domain. Its global footprints come firm and real with clients in 40+ countries and live offices in 6 worldwide locations. Already in its 14th season, the company is going lean and strong with advanced technology solutions ...read more.
Konstant Infosolutions is a US based mobile app development firm, with offices in the UK and India as well. This company is rated amongst the top mobile app companies. Konstant Infosolutions has a team of 250+ professional programmers, who have developed solutions for more than 3000 customers all across the globe. The company provides app development services on Android, iOS and Windows Phone platform.
It was a pleasure to work with them. We had a project which was to be completed in a time bound manner. They helped in completing our mobile app development project in time and also managed to make the necessary changes based on our feedback. We will certainly avail their services in future as well.
Things I liked the most are the efficiency and transperency showed by Konstantinfo Developers, fixed estimation of time and efforts and the creative ideas given by them. Apart from this I was astonished by the design work. Now I am planning to build mobile app also. You can trust them as much you have on yourself.
Excellent services! - colebrand
49 Simform
50 Cheesecake Labs
PSearch List
Recommended Lists
Related Lists

Top 10 Hybrid Mobile App Development Companies

Top Ten Mobile App Development Companies of 2016

Top 10 jQuery Mobile App Development Companies
Top 10 Cost-Effective Mobile App Development Companies In India
List Stats
1,000 votes
290 listings
4 years, 328 days old

Top Remixes (70)

1. Intellectsoft
2. Arctouch
3. Brucode
Brucode

1. Apps Chopper
2. CSS Chopper
3. HTMLPanda
petermark

1. HBMobileLabs
2. OpenXcell
3. QBurst
ryanlawrence171
View All 70
Error Reporting
See a factual error in these listings? Report it
here
.