Best Pop Punk Bands of the 2000s
The Top Ten
1
Green Day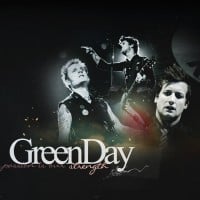 Green Day are an American pop punk/punk rock band formed in East Bay, California in 1987. The members include Billie Joe Armstrong (vocals and guitar), Mike Dirnt (bass), Tré Cool (drums) and Jason White (guitar). Green Day are associated with punk rock, pop punk and alternative rock. Some of their influences include The Ramones, Sex Pistols, NOFX, and Bad Religion. They are best known for their songs like 'Boulevard of Broken Dreams', 'Basket Case' and their 'American Idiot' & 'Dookie' albums. American Idiot sold 6 million copies in the U.S. and won a Grammy Award for "Best Rock Album". Green Day have sold over 75 million records worldwide and have won 5 Grammy Awards. They ...read more.
Green Day has continuously shown support for their fans and have dominated the music genre. Easily one of if not the greatest bands of all time.
Green Day was the first band post 9/11 to speak their minds about the American government with American Idiot, not only was it an amazing politically charged super album but an awesome rock opera turned award winning musical, not to mention it was a pretty kick ass comeback
Green Day released American idiot and that was there most famous album and blink 182 is really good for me. I'm just saying Green Day
Come on! American idiot? Though Blink-182 are good, they're not as good as Green Day. Please vote!
2
Blink-182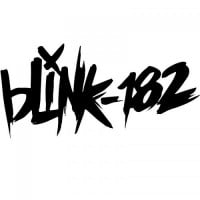 Blink-182 are a pop-punk band formed in 1992. Original lineup were Mark Hoppus (Bass Guitar, Vocals) Tom DeLonge (Guitar, vocals) Scott Raynor (Drums). Raynor was fired from the band in 1998 and replaced by drummer Travis Barker. They got into mainstream after the album "Enema of the State" Tom DeLonge left the band in 2015 and was replaced by Matt Skiba. Tom DeLonge returned in October 2022, bringing the classic line-up back
I can't believe it! If it weren't for blink there would no Fall Out Boy, New Found Glory, All Time Low, Paramore...I could go on forever baby! Needless to say, blink was the band that cemented Pop-punk as one of the best Genres Of Rock!
Blink-182 brought true pop punk into the maintstream, and showed everyone what being young and reckless is all about. They have a song for any emotion you could ever relate to or for any situation in life. They truly are musical masterminds.
Blink is one of the best pop punk bands and they should be number 1. I can't never get bored to listening to their music
Blink-182 is an irrelevant copy of Green Day. Here is the point.
3
Fall Out Boy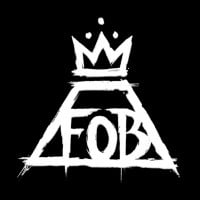 Fall Out Boy is an American pop punk band formed in Wilmette, Illinois, a suburb of Chicago, in 2001. The band consists of vocalist and guitarist Patrick Stump, bassist Pete Wentz, guitarist Joe Trohman, and drummer Andy Hurley.
I definitely like this list more than the other one, most of the bands that deserve to be higher up are, like good charlotte, panic! At the disco, bowling for soup... But get All Time Low off here, they're too new...
It's timeless. Who doesn't love Dance Dance or Sugar We're Going Down? Even though Save Rock and Roll was way off far of Take This To Your Grave, they are still one of the best bands ever
Fall out boy are absolutly awesome, there voices are so good they are all so damn hot and there songs are so flawless. Love them so much ; )...
4
My Chemical Romance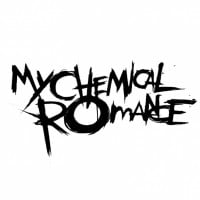 My Chemical Romance is an American rock band from Jersey City, New Jersey, active from 2001 to 2013, and again from 2019 to present day. For much of their career, the band consisted of lead vocalist Gerard Way, guitarists Ray Toro and Frank Iero, bassist Mikey Way, and drummer Bob Bryar.
If there is one of many things I love about them is that they don't give themselves a label, yes they classify themselves as "deathrock/violent pop", but the media labels them as emo, goth, punk, etc. But the versatility of this band, the earlier stuff was closer to post-hardcore, and had an ALMOST gothic-ish sound, The Black Parade was a sort of a harder, gloomier, theatrical more macabre version of pop-rock and Danger Days was almost a melting pot of indie, syntho-pop, pop-punk and even some songs sounded a bit techno with all the bleepiness
Please stop trying to pick a genre for My Chemical Romance. It doesn't matter. They are a good band and they make nice music. They made a variety of stuff and depending on what you heard and your opinion of it, you could argue many different genres for My Chemical Romance; if you need a genre, it is good bands.
There isn't a band on this top ten list that can compare to the story telling lyrics and rythim that My Chemical Romance generates. Blink 182 at second place is a joke, if you like songs that have little to no impact than its easy to vote for that "Band".
This band is great. Gerard is sassy as hell and that's led live shows even better. The fact that paramore is ranked higher is a slap in the face. Fact is they're horrible compared to My Chemical Romance.
5
Good Charlotte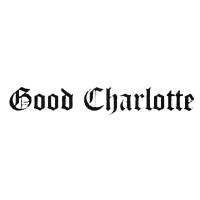 Good Charlotte is an American pop-punk band from Waldorf, Maryland that formed in 1996. Since 1998, the band's constant members have been lead vocalist Joel Madden, lead guitarist and vocalist Benji Madden, bassist Paul Thomas, rhythm guitarist and keyboardist Billy Martin and drummer Dean Butterworth, who has been a member of the band since 2005. After embarking on a 4-year-long hiatus in 2011, the band announced its comeback on 3 November, 2015. The band has released five studio albums: Good Charlotte, The Young and the Hopeless, The Chronicles of Life and Death, Good Morning Revival, and Cardiology with sixth Youth Authority stated for release in July 2016, as well as two compilations: Greatest ...read more.
If I see another pop punk list with All time Low near the top I'm going to puke. GC deserve higher than that overrated band ATL.
6
Paramore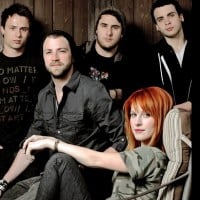 Paramore is an American rock band from Franklin, Tennessee, formed in 2004. The band currently consists of lead vocalist Hayley Williams, guitarist Taylor York, and drummer Zac Farro.
They're one of those bands that definitely stand out in the genre and not just because they're a female fronted band kicking ass in a genre dominated by male fronted bands. Each album of theirs was unique and at least they don't keep putting the same album out over and over again. They're not afraid of experimenting and it comes out pretty well. Also their lyrics are hella more ground breaking and creative compared to most other pop punk bands. Plus their live performances >
Paramore are just amazing, the music and the people.
I think paramore and fob deserve the top spot. I could go on forever about how much I love them and how amazing they are but I'm just going to say... They kick ass.
And in my opinion paramore&fob > My Chemical Romance
They're just amazing I have like all of their songs! They're a great band and hayley is the best singer. Beautiful, strong and rock star yeah! Her pronounciation is so cute sometimes I smile at myself listening to her lol. Awesome guitar too. Great harmony.
7
Panic! At the Disco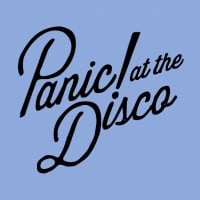 Panic! at the Disco is an American pop rock band from Las Vegas, Nevada, formed in 2004 and featuring the current lineup of vocalist Brendon Urie, accompanied on tour by bassist Dallon Weekes, guitarist Kenneth Harris, and drummer Dan Pawlovich.
Their circus/burlesque fetish made them unique, and they weren't like any band you've ever heard. They were original lyrically and musically, adding orchestral instruments, and subtle elements such as dark cabaret and electro pop. They will always be my favorite band..
They will always be remembered and I love their uniqueness! They had a 1920s burlesque theme for their first album "A Fever You Can't Sweat Out". I thought that was one of a kind and no other band has done anything like them! Their music tells a story and I love every song!
Panic! At the Disco is my favorite band everr. Everyone should listen to them because they are awesome and amazing. They have changed my view on music and I can't wait to hear more from them!
There are no words to describe how they made me feel, and how they changed me.
8
Bowling for Soup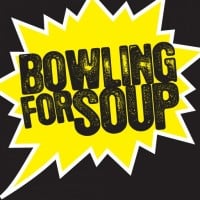 Bowling for Soup is an American rock band originally formed in Wichita Falls, Texas, in 1994. The band consists of Jaret Reddick, Chris Burney, Erik Chandler, and Gary Wiseman.
These guys have a lighter, sometimes humorous, take on pop punk but damn does it work. They completely deserve a spot in the top ten.
Great band catchy lyrics and very underrated. love bowling for soup
Amazing band with great songs should definitely be in top ten
9
Yellowcard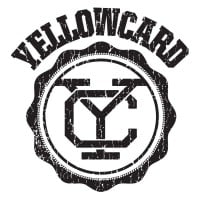 Yellowcard was an American pop-punk band that formed in Jacksonville, Florida, in 1997 and were based in Los Angeles beginning in 2000. The band is well known for its singles "Ocean Avenue", "Only One", and "Lights and Sounds".
10
Sum 41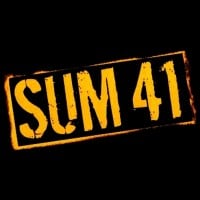 Sum 41 is a Canadian pop-punk band from Ajax, Ontario, Canada. Originally called Kaspir, the band was formed in 1996 and, as of 2015, consists of lead vocalist/rhythm guitarist Deryck Whibley, lead guitarist/backing vocalist Dave Baksh, co-lead guitarist/backing vocalist Tom Thacker, bassist/backing ...read more.
Sum41 create so many creative and awesome songs. I can't believe that I can love all the song of a band. Like I did to sum41, no other else.
Vote for it. and keep creative!
Panic! At the Disco and Fall Out Boy aren't punk bands...
Sum 41 should be #2, after Green Day.
Sum 41 was one of the best and one of the popularest punk bands ever. should be at least 5th and panic! only had 1 punk song
The Contenders
11 Home Grown
12 Sail to North
13
Simple Plan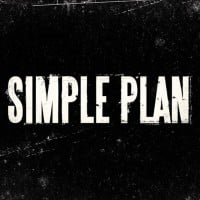 Simple Plan is a French-Canadian pop rock/pop-punk band from Montreal, Quebec. The band has released six albums.
They are so talented. Really. They went from playing at the drummer's home to playing at sold out shows. To me, they are the kings of pop punk.
Come on guys simple plan with their album just Balls!
14 Major League
15
All Time Low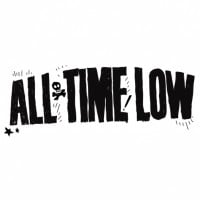 All Time Low is an American pop punk band from Towson, Maryland, a suburb of Baltimore, formed in 2003. The band currently consists of lead vocalist and rhythm guitarist Alex Gaskarth, lead guitarist and backing vocalist Jack Barakat, bassist and backing vocalist Zack Merrick and drummer Rian Dawson. ...read more.
How is New Found Glory not up here? Anyway ATL has to be up there with my top fave pop-punk bands. Though I do admit they came at a later time along with My Chemical Romance, Boys Like Girls, and Panic! At the Disco, when the more popular bands were fusing pop-punk with emo. I'd categorize such bands in the "late 2000s" era of pop-punk. Just saying late 90's early 2000's pop-punk has a more edgy feel to it, while still being angsty: A.E. the song (not so much Avril) "Sk8r Boi", Yellowcard-"Ocean Avenue", NFG-"My Friends Over You", Sugarcult-"Stuck in America" Allister-"None of my Friends are Punks", Bowling For Soup-"Almost", and old Fall Out Boy-"Grand Theft Autumn"
Perfect band full of perfect people who make perfect perfect albums full of perfect songs.

Yeah, safe to say, I think ATL is perfect.
All time low are just so amazing! They have such a perfectly flawless punk pop sound!
This should be #1! No other pop-punk band tops All Time Low!
16 Go Radio
17
The All-American Rejects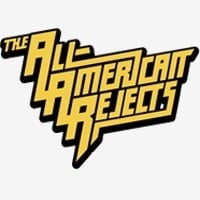 The All-American Rejects are an American rock band formed in Stillwater, Oklahoma in 1999. The band consists of bassist and lead vocalist, Tyson Ritter, lead guitarist and backing vocalist, Nick Wheeler, rhythm guitarist and backing vocalist, Mike Kennerty, and drummer Chris Gaylor.
This band is awesome it should be at least be in the top 10, If you don't agree then listen to "Gives you hell"! It will surely change you're mind!
This is my favorite band ever, but where the hell is linkin park
18
The Offspring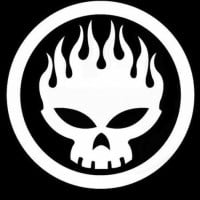 The Offspring is an American punk rock band from Huntington Beach, California, formed in 1984. Formed under the name Manic Subsidal, the band consists of lead vocalist and rhythm guitarist Dexter Holland, bassist Greg K., lead guitarist Kevin "Noodles" Wasserman and drummer Pete Parada.
THANK YOU! You're gonna go far, Come out and play, Self-Esteem and The kids aren't alright are all great songs! Why isn't this at least in the top 5!
Hm... I don't know if id really call them pop punk. More alt rock nowadays
19 Icarus The Owl
20
Boys Like Girls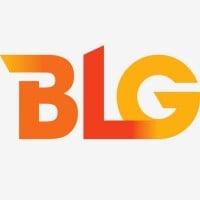 Boys Like Girls is an American pop rock band from Boston, Massachusetts. Formed in 2005, the group gained mainstream recognition when it released its self-titled debut album.
This band ought to be in the Top 5. If you don't agree, then listen to The Great Escape, Love Drunk, etc. Oh, and by the way, Green Day is NOT a pop punk band! They are a punk ROCK band. None of their songs have anything pop in 'em.
My favourite band for sure much better than blink182 and panic! At the disco. Top 5 material.
21
A Day to Remember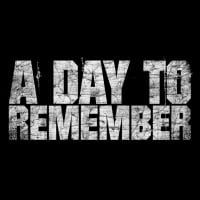 A Day to Remember (often abbreviated ADTR) is an American rock band from Ocala, Florida, founded in 2003 by guitarist Tom Denney and drummer Bobby Scruggs. They are known for their unusual amalgamation of metalcore and pop punk. The band currently consists of vocalist Jeremy McKinnon, rhythm guitarist ...read more.
22
Mayday Parade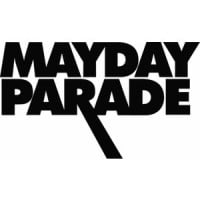 Mayday Parade is an American rock band from Tallahassee, Florida. Their debut EP Tales Told by Dead Friends was released in 2006, and sold over 50,000 copies without any label support.
Mayday Parade is extremely talented with amazing vocal range.
What people?! This should be in the top 10 at least.
Mayday parade is the best!
23 Dance! No Thanks
24
Billy Talent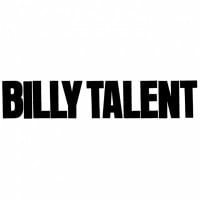 Billy Talent is a Canadian rock band from Mississauga, Ontario. They formed in 1993 with Benjamin Kowalewicz as the lead vocalist, Ian D'Sa on guitar, bassist Jon Gallant and drummer Aaron Solowoniuk.
25 Relient K
PSearch List