Top 10 Dumbest Rapper Names
You may like their songs, but you have to admit, the names are stupid.

The Top Ten

1 Soulja Boy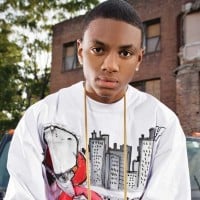 DeAndre Cortez Way (born July 28, 1990), known professionally as Soulja Boy Tell 'Em or simply Soulja Boy, is an American rapper and record producer. In September 2007, his debut single "Crank That (Soulja Boy)" peaked at number 1 on the U.S. Billboard Hot 100. The single was initially self-published to the internet, and later became a number-one hit in the United States for seven non-consecutive weeks starting in September 2007. On August 17, Way was listed at number 18 on the Forbes list of Hip-Hop Cash Kings of 2010 for earning $7 million that year.
I seriously don't understand the difference between soulja boy and tellem. Seriously what is the difference? Also the name is retarded, because it has no meaning to the name, come on give a meaning.
Wow... Just wow... I can't believe someone could be as retarded as to call themselves something like that. I hope they don't make there name any stupider than it already is...
A terrible name for one of the worst rappers of all time. Even a parrot on in drugs could rap better that this good for nothing fool...
For sure I agree and its not just his name that's random but the things he sings as well. who says crank that harry potter or sponge bob!
2
Waka Flocka Flame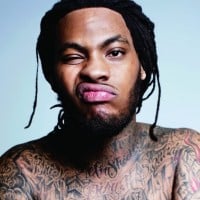 Juaquin James Malphurs, better known by his stage name Waka Flocka Flame or simply Waka Flocka, is an American rapper from Atlanta, Georgia.
Where did he even get his MC name from? Did he get it from the muppets or something? He was watching the muppets and was like "yo man, that's what I'm gonna call myself. Waka flocka flame! "
Sounds like a tongue twister. He must've chose his stage name while being high on weed.
I've never heard of this guy but his name is definitely the worst.
If this isn't ridiculous, then I don't know what is...
3
Lil Poopy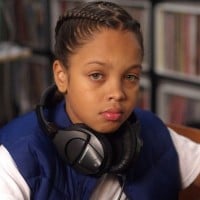 Uh...what went on this kid's head when he thought to call himself this?

"Hey, I'm gonna call myself Lil Poopy! That's not gonna get made fun of." Sorry, kid.. hate to break it to ya, but that was a bad choice.
By far the worst rapper name ever! I don't care that he was only 8 years old, it's still a horrible name for anyone!
Is this a bathroom joke? This is really childish. This should be number 1.
I'm gonna remember this guy. Not for the music though.
4
Lil Wayne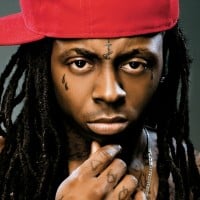 Dwayne Michael Carter, Jr. is an American rapper from New Orleans, Louisiana. He was discovered by Brian "Baby" "Birdman" Williams at a very young age, and was signed to Cash Money Records, where he would be one quarter of the rap group Hot Boys. In the years to follow, he would go on to find his own label, Young Money, where he would sign popular artists such as Drake, Nicki Minaj and Tyga, and he would go on to be one of the most popular rappers of all time. ...read more.
It isn't creative and its annoying, but unlike what a lot of people who believe every thing they hear. Wayne writes his lyrics. Those videos of "freestyles" were supposed to be "funny" (not that they were) but Wayne was too high to rap. Not that I'm saying he is an amazing rapper (although his earlier stuff had a cool style), I'm saying don't believe everything you read on the internet or hear in gossip. Just saying, its obvious he writes his own stuff, the higher news would've wrote stories about it if he didn't write. Its clear with how unintelligent most of his lyrics are that he wrote them. Its really not hard to rhyme stupid , which is what he does.
Stupid Name that shows no creativity, He doesn't even write his own lyrics (and the Lyrics in his songs are stupid as well), his voice sounds like he's been choking on that cough syrup he's been addicted to...
I can understand why this guy is so famous, he really SUCKS! Sucks really bad. Hip hop is dead I can't listen to any so called new school hip hop. An this guy is one of the main reason why I can't listen to rap.
People just say this because they can't stand that he is the best thing this industry has ever offered. If lil Wayne is an awful name then there is no better name at all.
5
P. Diddy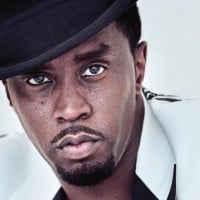 Sean John Combs, also known by his stage names Puff Daddy, Puffy, P. Diddy, Diddy, Love and Brother Love is an American rapper, singer, songwriter, actor, record producer, and entrepreneur.
What kind of name is this. It makes him sound stupid or like he's a baby or sumthing! Why would he choose a name like this?
Define "P. Diddy" - A tune that plays in your head while you are doing the potty dance.
Why did he change it from Puff Daddy anyway? It certainly wasn't an improvement.
It means puff daddy, he is the puff daddy, it means he is the king of the chronic (he smokes weed). Not that I'm saying he is a good rapper but at least show the full version of his name -_-
6
Shorty S***stain
Showing how much he values himself and how much his audience should value him. Nice job.
Retarded name. Anyway, why's 2pac on hear he's named after a Peruvian rebel warrior.
Oh my God...I literally can't get a word out of my mouth after seeing this!
Wow, very dumb name. It should be second place, right after Soulja Boy Tell'Em.
7
50 Cent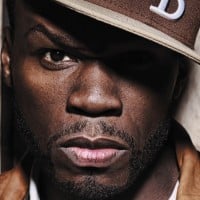 Curtis James Jackson III, better known by his stage name 50 Cent, is an American rapper, actor, entrepreneur, investor, record, film, and television producer.
What a stupid name. But, I have to hand it to the guy; he did really well in the hip-hop game and in pop culture while having the dumbest name of all time! Now that is an accomplishment.
Ha! His name is 50 Cent because his music is only worth 50 cents. Therefore, this is a very fitting stage name for him.
Because he knows that he's worth 50 cents only!
That's exactly what he's worth.
8
Vanilla Ice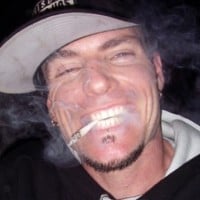 Robert Matthew Van Winkle, known by his stage name, Vanilla Ice, is an American rapper, actor and television host.
Lil Wayne and 50 cent are alright, Eminem is okay, and I find no problem with T-pain, now Vanilla Ice, wow that is so stupid, I also agree for soulja boy, and flava flav
Not particularly a good rap name to use. Vanilla? Ice?
Vanilla ice? What does that even mean?
What's a vanilla ice?
9
Peanut Butter Wolf
Holy god! What the hell is a peanut butter wolf! A wolf made of peanut butter? Or a wolf that eats it! Seriously this is the most ridiculous name I have ever heard, and probably the most DUMB name ever, especially for a rapper!
OK, this is plain stupid. He probably couldn't decide if he wanted to be called Peanut Butter or Wolf, so- BAM! Still, I can't understand why this person chose this as his professional name. I mean, Peanut Butter Wolf? Come on, really.
How is this not top of the list this is the funniest rapper name I have ever heard of. It sounds like an idiot thought of his favourite things and just put the words next to each other.
Are you serous?! There is actually a rapper named peanut butter wolf?!?! What is that even supposed to be?! No wonder I've never learned of this weird ass rapper
10
Ol' Dirty Bastard
Although I have too much respect for him but he haves the most stupid stage name in the whole music industry! R.I. P
Very funny and humiliating.
Worst rapper name ever
This is what he is for calling himself that. An ol' dirty bastard
The Contenders
11
Booty Smackinz
This guy must've been pretty stupid to come up with this.
Only a horny person would come up with this name.
This is beyond humiliating.
12
Snoop Dogg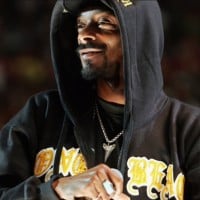 Cordozar Calvin Broadus, Jr., (born October 20, 1971) known professionally as Snoop Dogg, is an American rapper, actor, record producer, and television personality from Long Beach, California.
Great name. Though, when I was little, when people talked about snoop Dogg I thought they meant snoopy from Charlie Brown
He needs to be at the top of the list. After all, he IS Number One!
What is he the drugged out cousing of Snoopy, Charlie Browns dog?
Smoke weed everyday
13
Baby Boy Da Prince
That's probably his real name.
14
Ty Dolla Sign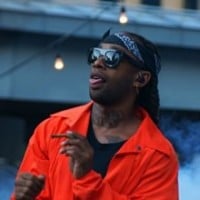 Tyrone William Griffin, Jr., born April 13, 1982, is an American rapper, singer, songwriter, and record producer. He first gained major recognition in 2010 for his feature on YG's "Toot It and Boot It", which he had written and produced for Def Jam Recordings. In the summer of 2013, he signed a record ...read more.
What a retard
15
Birdman
Better than Baby. That was just weird. Wht kinda grown man calls himself Baby and encourages other grown men to call him that?
A dumb name after a homosexual superhero from the old Cartoon Network shows!
Naming himself after a homosexual superhero from an old Adult Swim T.V. show.
He also has a nickname baby. Really? What grown man calls himself baby?
16
Baby Bash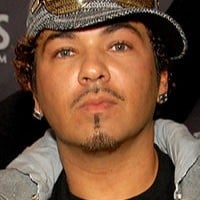 Why would make your rapper name completely sound like something completely perverted is completely beyond me.
Let's vote this so that Eminem gets lower in the list!
17
The Game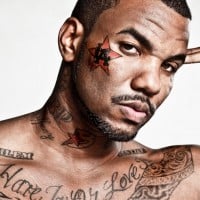 Jayceon Terrell Taylor, better known by his stage name The Game, is an American rapper and actor. He was born on November 29, 1979 in Los Angeles, California. Game spent most of his childhood in foster care (up until high school) even though he knew all of his brothers and sisters. Since 2002, Game has been on Shady/Aftermath Records. With fellow gangsta rapper 50 Cent, Game managed to make hits such as "How We Do" and "Hate It Or Love It".
It's not a bad name. It just sounds like anything else you would normally say
The name, is the game, and it's so lame.
Stupid! More like the lame
And we all just lost it
18
Flo Rida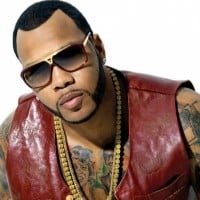 Tramar Lacel Dillard, better known by his stage name Flo Rida is an American rapper and pop music artist from Carol City, Florida. He is known for songs such as "Low", "Right Round", "Sugar", "Club Can't Handel Me", "Good Feeling", "Whistle", "Wild Ones", "My House" and "GDFR."
How do you hate on his name? Seriously, his name comes from his hometown, that's loyalty if you ask me
Flo rida Florida.
When did you figure that out?
I actually think it's kind of clever.
Its literally just the word Florida but split into an awful rapper that gives Florida a bad name
19
Lil Uzi Vert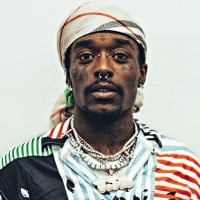 Symere Woods, better known by his stage name Lil Uzi Vert, is an American hip hop recording artist and songwriter.
I actually figured out, if you say Lil Uzi Vert fast enough, it comes out as Lucifer. So, it's a little bit clever. A little of in depth knowledge about Uzi makes it way more interesting, in fact.
His name sounds too extended especially the Vert part. I think he should drop that part and stay as Lil uzi.
If you have the word "Lil" in your rapper name. You will, live a bad
Life.
His name is retarded and it makes no sense and he is ugly.
20
Chamillionaire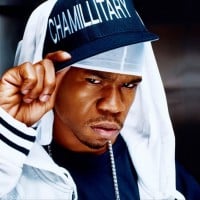 Hakeem Seriki, is an American rapper, entrepreneur, and investor from Houston, Texas, better known by his stage name Chamillionaire.
Was previously thought to have evolved from Charmander the Pokemon.
Sucks to become a chamillionaire if that worth isn't held by gold bars.
21
Nas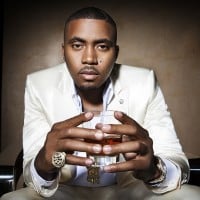 Nasir bin Olu Dara Jones, better known by his stage name Nas, is an American rapper and entrepreneur born on September 14, 1973 in New York City. His album, Illmatic, is considered to be one of the best rap albums of all time. He is also considered to be one of the best rappers of all time.
It's how you say nose in Romanian, although I'm not sure of the spelling.
Well his name sounds Nas-ty... Get it...
Nas more like No
22
Kardinal Offishall
He's an official for the St. Louis Cardinals?
23
Eminem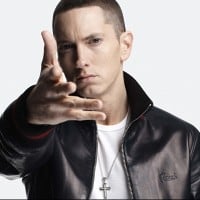 Eminem, born Marshall Bruce Mathers III, is an American rapper, actor and music producer born on October 17, 1972 in St. Joseph, Missouri. Eminem has sold over 300 million records making him the bestselling hip-hop artist of all time. In addition to his solo career, he is a member of D12 and (with Royce da 5'9") half of the hip-hop duo Bad Meets Evil. Rolling Stone ranked him 83rd on its list of 100 Greatest Artists of All Time, calling him the King of Hip Hop. Including his work with D12 and Bad Meets Evil, Eminem has had ten number-one albums on the Billboard 200 and 5 number-one singles on the Billboard Hot 100, and 13 worldwide.
Its gotta do with his real name. Marshall Mathers. M&M. Eminem. Plus you need to have an original name, and this is as original as it gets.
I mean, let's be fair here. He shares the same name as a type of candy. Also I'd just like to take this time to say that Skittles are better.
His name actually makes sense. Considering is initials are MM. His name doesn't need be on here...
Eminem is a very creative rap name, who the heck put it on this list?
24 Pimp Daddy Welfare
25
Fetty Wap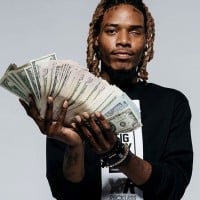 Willie Maxwell II, better known by his stage name Fetty Wap, is an American hip hop recording artist from Paterson, New Jersey.
His name sounds like a Muppet character.
The hell kind of retarded name is this?
He's eye is wired
PSearch List