Top 10 Best American Idol Contestants of All Time
The Top Ten
1
Adam Lambert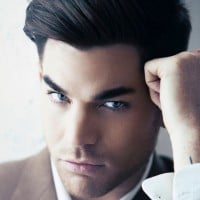 Adam Mitchel Lambert is an American singer, songwriter and stage actor. Since 2009, he has sold over 2.5 million albums and 5 million singles worldwide.
If Elvis Presley and Freddie Mercury had a love child, Adam Lambert would be the result. Adam Lambert has all of the skills and qualities that make a great artist: a beautiful voice with a seemingly limitless range, great stage presence, and a natural ability to engage the audience with his performance. The band Queen even invited Adam to join the band as their new front man. It doesn't matter that he didn't win idol. If Queen invites you to join their band, you are an AMAZING singer. Adam was the true winner of the 8th season of American Idol, and America made a HUGE mistake by not voting him as the winner.
The thing about Adam is, he stays with you in your mind and heart. He comes across as such a beautiful person. There are many singers who have range, and beautiful sound, but Adam is just mesmerizing and has that "it" factor, that intangible thing that makes you so high you can't come down. I have seen him with Queen and on his solo tour, and both times it's been a high like a first love. Watching the Queen documentary brought that same feeling again. I have liked a lot of AI's but Adam is a special kind of magic. Watching him mentor this season and watching contestants not even try to do Queen just shows the elite level he is at. Can't even watch AI after that..,best crop of idol hopefuls ever? Really...
Adam is the Best. No doubt. See the trial of American idol judges. They all said that there was never someone on their stage as special as Adam. The other AI participants were great, but Adam is phenomenal. Adam crossed the line, singing songs that no one could sing on AI. Time has proved that Adam is the best. Today he is known worldwide and has sold gold and platinum singles and records around the world. Adam is able to sing in various musical styles, from the lyrical theatrical music "Brigadoon", to the Dance "Lay me Down" and to the Rock of Led Zepplin and Queen. In other words, Adam is much more versatile than the other AI competitors. Adam is able to dominate crowded arenas and stadiums in several countries. In addition, no AI competitor had Adam's stage presence and the ability to use the voice like Adam, who can do Riffs and Overdrive like no one else.
Such an amazing talent and performer. No one better than Adam Lambert. No wonder he's gone on to have the successful career that he's had. Not only his own touring but as frontman for the legendary Queen. I don't think some people realize what an amazing accomplishment that is. Both Brian May and Roger Taylor have said many times that his voice is one in a billion. We've suffered through so many karaoke version of Queen songs. When you see Adam Lambert perform he totally owns the stage and the songs he's singing. You can tell by the looks on Brian's and Roger's faces when you watch the videos that after five years of performing together they are still amazed by his talent.

So many of the same type of performer came from American Idol. I swear listening to some of them makes me feel like I've been shot with a tranquilizer dart. They may have found their niche and their groups of dedicated fans but none of them have come close to achieving the level of success that Adam has ...more
2
Kelly Clarkson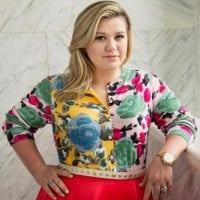 Kelly Brianne Clarkson is an American singer, songwriter and children's book author. She rose to fame in 2002 after winning the inaugural season of the television series American Idol, which earned her a record deal with RCA Records. Clarkson's debut single, "A Moment Like This", topped the US Billboard Hot 100 chart and became the country's best-selling single of 2002. It was followed by the release of her debut album, Thankful (2003), which debuted atop the US Billboard 200. Trying to reinvent her image, Clarkson decided to part ways with Idol management and her second album, Breakaway (2004), featured a pop rock sound. It sold over 12 million copies worldwide and earned Clarkson two Grammy ...read more.
The first and the best (by a mile according to Simon) idol contestant or winner. The most clear best vocalist to ever step foot on the idol stage. Actually she is one of the great voices in music today. She can hold her own against anyone when it comes to singing. She was the first idol and American Idol never found anybody better. They searched but never found the next Kelly Clarkson.
Kelly Clarkson is by far one of the best female singers ever, not to mention that she was the first person to win the first season of American Idol. She has an amazing voice and so many incredible songs, just listen to her song Stronger! I especially love her song Underneath The Tree, that's my number 1 favorite Christmas song of all time. She also has such a soulful voice too. She is one of the reasons to make the music industry such a huge success, all the time. Let's never forget that. Because Kelly Clarkson is something! -Fender4Life
What I like about Kelly is that she can't only sing one genre. That's why she had topped the Billboard Country Chart, Billboard Hot Dance Club Songs etc. She is a Jill of All Trades. No wonder she topped the Billboard charts 80 times. She may not sold more albums than Carrie Underwood but Kelly sold more songs, digitally and physically, than any Idol contestant.
2002-2005: Beautiful? Well, yes! Her singing was fantastic in this era! Behind these Hazel eyes and miss independent are fantastic songs and are top 10ers

Pre-Uglydolls era/2006-2018: Great, not her best year though... Stronger and mr know it all and the best from this era.

Mid-Uglydolls era/2019: Holy crap, Hollly crap. Unbelievable... Unbreakable is the example, of going above the limits of her singing. The big finale! She does have a voice talent! Her talk show is, ok.

Post-Uglydolls era: 2020-now: I dare you is catchy as heck! Still as good as the mid-Uglydolls era, nothing better then a Whitney Houston cover too.
3
Clay Aiken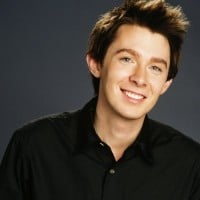 Clay has that STAR quality very few artists from Idol have shown. I have never heard anything like his voice, the range, his falsetto, his phrasing in which he articulates every word. In fact, he can hold a note longer than I can hold my breath. And nobody can sing Christmas songs like Clay. He absolutely should have won Idol and everyone knows it. I miss him and hopefully, he will do Broadway or concerts again soon. I had never thought any singer could steal my heart, however Clay has and I want the excitement to continue.
American Idol had the best viewership EVER, when Clay was on...The AI2 Finale totals were never beat. Also the next best views were during AI5, when Clay made an appearance, that is by far the most memorable. Michael Sandecki won an award for best impersonation of Clay Aiken..and Clay made an appearance...It was EPIC!.. Best performance ever on Idol was Clay's "Bridge Over Troubled Waters". He's had a fantastic singing career, as well as having his own Foundation for kids, a Unicef Ambassador, and ran for Congress. Seems to me, this is what an American Idol is all about!
Clay has had it all together since day one. He is multi-talented not only with singing, acting, and a hilarious sense of humor, but also with many years as a UNICEF Ambassador, author of an auto-biography, LEARNING TO SING, that climbed to No. 2 in New York ratings, as well as founding the National Inclusion Project that currently serves 40 states with respect to children with special needs. He is well versed in political matters and recently made a run for Congress. You will see him on many T.V. news networks, and he has been invited to join the "Third Rail", a discussion program featuring news and politics.

Clay has used his celebrity in many positive ways in order to MAKE A DIFFERENCE for those who are less fortunate! But lets not forget Clay DOMINATED Season Two. He lead in every rating! We learned that no one can make lyrics come to life as Clay can. We marveled at his vocal range, and we loved the humbleness of his presentation. As fans, we have followed him through more ...more
For pure power, tone, dynamics & emotionality, & having watched every season of A.I., I have to say that no voice on that show has ever come close to affecting me & my family as much as Clay's. He's one of a kind, truly unique & has the professionalism & heart to make him a true American icon. He's also a brilliant speaker & seems to have turned to politics & humanitarianism as his focus, but I hope he will always sing in some capacity. It would be a great loss to the world to lose that glorious voice.
4
Chris Daughtry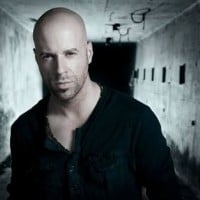 Christopher Adam "Chris" Daughtry is an American musician and actor, best known as the lead vocalist and rhythm guitarist for the rock band Daughtry and as the fourth-place contestant on the fifth season of American Idol.
Why is Chris down here?! He has had hit after hit on EVERY album, baptized is hands down probably his best so far, his vocal range is amazing, his music is beyond perfect... Please, just move Chris to top 5 at least
Bo Bice introduced rock to Idol but Daughtry revolutionized it. Totally killed the season, his performance of Hemorrhage was incredible.
Adam Lambert and Chris Daughtry are one of my favorite singers, but Chris is a little bit better. He's great!
All of his songs sounds good to me... A thumbs up for Daughtry!...
5
Haley Reinhart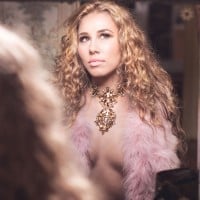 Haley Elizabeth Reinhart is an American singer, songwriter, and voice actress from Wheeling, Illinois, a suburb of Chicago.
Haley Reinhart is one of the three best American Idol contestants of all time. Meanwhile, the only reason why she isn't as big as Kelly Clarkson and Carrie Underwood are today is because she has repeatedly chosen not to sign a record deal. If she had, she'd easily be as big or bigger as both of them. As she is not only a world class vocalist, but she has the most dynamic and the most beautiful voice I have ever heard. While her musicality is off the charts.
Adam Lambert on Haley: "I love the sound of her voice, the texture of it. Musically, her choices are incredible. I don't even think people are realizing the things that she's doing vocally. I think it's because she's so effortless about it."

Melinda Doolittle: "This girl can just flat out sing. I was watching the show last night with some of my favorite singers and we were in awe of what her voice can do. She can go from a raspy tone to one that is as clear as a bell in a matter of seconds. She has the vocal flexibility of a singer twice her age. She is amazing."

Jackie Tohn: "Haley for me is one of the freshest girls I've seen on Idol ever...That girl is a ridiculous singer. I can't even put my brain...like, when you're a singer, you have to, like, go there in your head, like 'Can I go there, can I... oh I kind of know I can't do that.' She doesn't even have that. Like, she just goes anywhere she tries."

Steven Tyler: "The best singers have character. If you ...more
I loved Haley from the start when I heard her voice on American Idol. I was in another room and I said to my husband, "who is that"? I have watched every season from AI and I can say Haley remains my absolute favorite. Her voice is distinct and one of a kind in my ears. I now follow her FB page, I support her music, I view any video I come across. I think she not only has an amazing voice but an amazing stage present. She is sweet and sexy all at the same time. Her voice and persona together will never be matched by anyone. She is fabulous. Go get em Haley.
Not to sound cheesy, it's hard to describe but very rarely have I come across an artist whose voice seems to pierce my soul and fall in sync with everything right in the world. She truly is a one of a kind, once in a generation singer and I should also say musician, as she constantly utilizes her voice as an instrument in what seems like an effortless stroke of brilliance. Beautiful inside and out and one of the most talented artists in the world right now and for many years to come.
6
Jessica Sanchez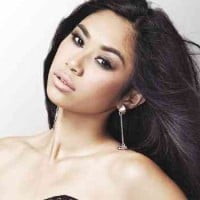 Her season was the probably the toughest I've seen, yet out of all the great contestants, Jessica should have been crowned the American Idol. She has the power of Jhud and Whitney Houston, yet she has the fire of Beyonce. This girl is one to watch out for. She can perform, dance, and sing like there is no tomorrow. Take notes, this girl knows what she's doing.
Jessica has a unique voice and she is the kind of person that everyone loves. I cannot believe that a person so close to my age can be such a remarkable performer. Oh god, when she sang I will always love you she nailed it!
No one as amazing as her to receive the 'save card' that the judges gave to her. From THREE of THEM as well!
She deserve to be top one in American idol! I really like your voice jessica, who
7
David Cook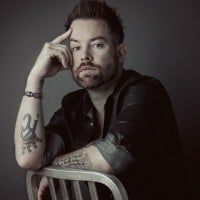 David Roland Cook is an American rock singer-songwriter, who rose to fame after winning the seventh season of American Idol in 2008.
Should be 1. Complete genius and changed the show completely forever. Artist>singer.
8
Jennifer Hudson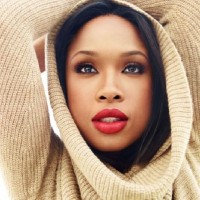 Jennifer Kate Hudson is an American singer, actress and spokesperson. She rose to fame in 2004 as a finalist on the third season of American Idol, coming in seventh place.
Jennifer Hudson had the best voice from her season and it is awesome to see her bringing down the house as Effie in Dreamgirls. Long overdue success for her.
By far the one of the best voices of all idol contestants. Would actually put her number 2 after the great Miss Clarkson.
She is the definition of the American Idol, the epitome of the perfection. I just love her.
Somewhat decent, I didn't know she was on this.
9
Carrie Underwood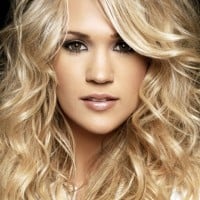 Carrie Marie Underwood is an American singer, songwriter, and actress. She rose to fame as the winner of the fourth season of American Idol, in 2005. Her debut album, Some Hearts, was released in 2005.
She has worked hard to pull of amazing performances on IDOL and she is very succesful after the show as well. She has grace and she is very underrated. She hits high notes that Kelly Clarkson cannot even dream of.
I love her so much, she is an amazing country singer with star - quality. And she seems to be down - to - earth and humble! Much better than Kelly Clarkson.
She should be number 1! She is the person who has had the most success after being on idol! Powerhouse voice! Go Carrie!
She is a package.. Beautiful face, has an angelic voice and the best country singer in music industry... Aside from taylor swift
10
Jordin Sparks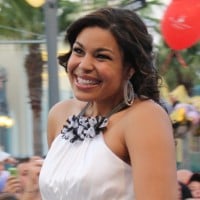 Jordin Brianna Sparks is an American singer, songwriter and actress. In 2007, she rose to fame after winning the sixth season of American Idol; at age 17, she became the youngest winner in the series' history.
She has an amazing, unique vocal range and she's a true performer. When she is on stage and she does her thing, nobody can say that she is not good enough, because everyone knows that she has the talent and drive to be on top.
I really love her voice, especially when she sings battlefield, tattoo and permanent monday. She also had a good collaboration w/ Chris Brown in No Air and w/ Big Time Rush, Count On you..
Unbeatable vocal range...unfortunately, still untapped!
The Contenders
11
Colton Dixon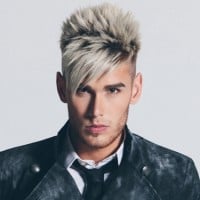 Michael Colton Dixon is an American Christian singer-songwriter and musician from Murfreesboro, Tennessee. He placed seventh on the eleventh season of American Idol.
September and Piano man were both incredible performances.
His song never gone is very good. He's become a great Christian rock artist
My favorite voice on idol.
Love this guy!
12
Angie Miller
She has an amazing voice and she should have won that season. She is charismatic, talented, she is a nice person and she could be a very good role model. From the very first audition, I loved her. Her voice is very strong and she reminds me of Jessica Sanchez. They both have a very strong voice and good personality at a young age.
She's not only beautiful, but has a powerful voice & message to share with the world as well!
Should have won that year, for me at least she will go far and is the winner of this season!
She was definitely not better than Candice. Shouldn't be higher than her.
13
Pia Toscano
Thumbs up if you think she should have won that season!
14 Larry Platt
15
Constantine Maroulis
One of the best male pop-rock singers I've ever heard. Should have come in at least 2nd or 3rd. His performance of "My Funny Valentine" is one of the best ever on Idol.
16 Rhonetta Johnson
17
Casey James
Casey's not just a great musician, he's a great person. He is a crazy-talented guitarist, amazing songwriter, and terrific singer. He pours every ounce of his energy into his performance, and never disappoints. Yes, it's true he's easy on the eyes, but that's not what makes him so special. In addition to his amazing gift, Casey is the most humble and down-to-earth artist out there. He remembers where he comes from and that his fans are what keeps him going. He is generous and caring and giving -- active with charities such as Children's Hospital. He appreciates his fans -- ensuring he stays after shows to meet them. Casey has overcome tremendous adversity physically, having been told he would never play guitar again after his accident. Casey is an inspiration and role model to many. Although he didn't win American Idol, we ALL win by his participation in the show. Thank you to American Idol for bringing Casey James to the world. Thank you, Casey James, for making the world a little ...more
Casey James is by far my favorite. He has an amazing voice, killer guitar skills and he takes each song and makes it his own. On Idol he did songs that were my favorite at the time they were released and he changed them sometimes ever so slightly and made them better than the originals. His original songs are amazing just love them. In concert Casey really rocks he really puts it all out there and each performance is better than the last. You can't just stop at one, you have to have more, more, more! Crying On a Suitcase is still my favorite song! Can't wait to hear the new CD and to see which of the new songs make it on. He would have to make it a triple CD to get all of my favorites on it. He has so many good songs I just love his music and can't hear it enough. Casey is one of a kind and makes real music that is enjoyable to listen to. He is multi-talented with fantastic guitar skills. With all of this amazing talent Casey James is one of the nicest, kindest, most considerate ...more
Great musician (fantastic guitar player especially considering that he broke his hand and was told he'd never play again! ) and songwriter.
One of the nicest humble guys, who is so good to his fans - takes time out to visit little children (especially those who have physical/learning difficulties) from a very busy schedule. I believe he has been touring non stop since his idol days - also does a lot for charity.
He's already had 2 nominations for best video - not bad considering he's only released one album so far and one of the airlines has adopted his song "Crying on a suitcase" - love that song!
Casey James is a fantastic entertainer! His connection with the audience and his passion for music combine to make his performances truly amazing. He gives his all and his band is outstanding, as well. The dedication to his art has only improved his talent. Great personality and compassionate! Knows how to appreciate his fans of all ages. I am excited to follow his career as more and more people are learning to love him and his music.
18
Michael Johns
Michael R.I.P. was the first male Idol I ever saw and immediately thought he could be a music superstar. Was robbed at only 8th place. Amazing personality, good looks and what a voice! Miss him terribly!
19
La'Porsha Renae
She has such a beautiful, soulful voice, and though she didn't win, she came in second place OUT OF 190 CONTESTANTS. That's extremely impressive. Also, I found her story very touching.
It is a singing competition.
20 Tamika Bush
21
Sanjaya Malakar
God bless that little Indian boy... He sings like an angel. A lady angel!
22
Blake Lewis
Most creative person ever on American Idol, I can't stop watching his "You Give Love a Bad Name"
23
Katharine McPhee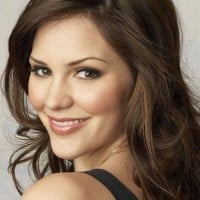 Katharine Hope McPhee is an American actress, singer, and songwriter. In May 2006, she was the runner-up on the fifth season of American Idol. Her self-titled debut album was released on RCA Records on January 30, 2007, and debuted at number two on the Billboard 200, selling 381,000 copies.
She is pretty, she was funny in the house bunny, she can sing!!
I love her! Her CD is out now and is awesome. You can't honestly say that you didn't absolutely love her rendition of "Somehwere Over the Rainbow."
24
Fantasia Barrino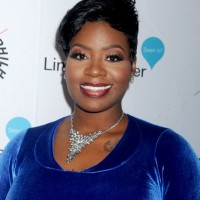 Fantasia Monique Taylor, known professionally by her mononym Fantasia, is an American R&B singer, songwriter, and actress.
Anyone that can bring Elton John to tears deserves all the accolades in the world
25
Siobhan Magnus
By far the most versatile and talented!
PSearch List