Top 10 Best X-Factor Contestants
The Top Ten
1
Jeff Gutt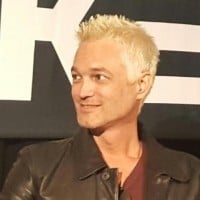 I started watching this season of X Factor after flipping through channels one night. I just happened to stop right when he was being introduced for the four chair challenge. I immediately fell in love with his voice. I became mesmerized by it, to say the least. I couldn't count the times that I listened to his performances over and over again. How he has not been discovered until now is a mystery. He has so much talent. And his stage presence is so strong. It got stronger and stronger with each of his performances. It was like he was letting us in a little more each time. You could definitely tell Talon was super proud of his daddy. Man he is one adorable little boy! I can't wait until Jeff starts touring. I will definitely be there. Hopefully front row. I don't care what I have to pay. It'll be well worth it to experience such amazing talent in person. Good luck Jeff. We love you!
Words cannot express how much respect I hold for Jeff. Not only is his voice a good mix of some of the greatest rock legends, he is just the essence of humanity. Jeff often said that he'd been dreaming of being a rockstar since he was six years old, and the fact that he persevered and is still fighting while many others would have stopped long ago is just amazing. And you can tell that by the way he looks at Talon he simply loves him, and Talon loves him too. People have said that bringing up his son is a sob story, but that's not Jeff's fault, it's the public's. Stereotypes nowadays are there's only single moms, that dads shouldn't have to, blah blah blah. Jeff loves Talon, and he states it openly. Let's all applaud him right now, and wish this amazing man an amazing career.
I fell in love with Jeff Gutt and his phenomenal voice watching The X Factor 2012 in his outstanding audition singing one of my favorite songs ever, "Hallelujah" I absolutely loved him and when he didn't even make it past boot camp I was utterly shocked! This season, Jeff came back and stopped at nothing to grab the win. Even though he finished in 2nd, he is by far one of the most amazing singers I've ever heard. I have NEVER seem a more determined person than him. And everything he went through wasn't only for him, but his beautiful son Talon. Jeff wanted to pursue his career successfully then any other contestant by far, which earned him the 1st place win in my book.
I gave up watching these shows because of all the great singers they didn't move up & chose. I was flipping through the channels last year, heard Jeff talking & had to stop. He started singing Hallelujah & the tears just slid down my face. I've been in music a long time. It takes a lot to get my attention & even more to keep it! Jeff has done that & more! Watching him never giving up, growing as a singer, letting down that wall & his dedication to his family has kept me going through this rough time in my life. Jeff has no idea what an inspiration he has been & how much sharing his gift has helped me. That's what a true artist is! Jeff Gutt is a true, gifted artist!
2
Fatin Shidqia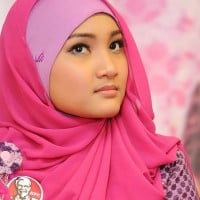 Fatin Shidqia Lubis, better known as Fatin Shidqia or Fatin, is an Indonesian singer and actress who won the first season of the Indonesian version of The X Factor in May 2013.
Her voices is amazing.
You know I love her voice, her personality, her style and I don't know when I see her, she makes me always happy and I always laughing if she so something, anything.. Make me enjoy to watch her

I think she was a real "Grenade"
Lot singers have good voice, but just a little have unique and beautiful voice. Every songs that she sings is getting more better and makes me repeat it again and again,..
The 17 year old woman but has a unique voice and character, his voice is the reincarnation of the legendary singer brenda lee, who owned fatin sound only once in 100 years.
3
Rhydian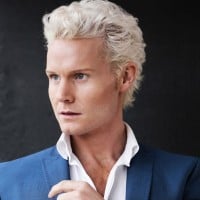 Best X Factor finalist ever, hands down. He could sing circles around Leon, and his success since the show compared with Leon's proves that. X Factor just doesn't produce talent like this these days.
For talent and charisma, which is growing with every performance he gives, no one can touch Rhydian - he will be here long after the Xfactor and all concerned with it have been forgotten.
The undoubted winner of X factor 2007, Rhydian is the most talented, most entertaining act ever to come out of that show. He wiped the floor with Leon.
There has never been an individual on the T.V. show with as much talent as Rhydian. Love him or hate him, you just cannot deny he has an amazing voice and amazing talent.
4
One Direction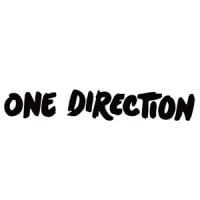 One Direction (commonly abbreviated as 1D) were a British-Irish pop boy band based in London, composed of Niall Horan, Liam Payne, Harry Styles, Louis Tomlinson, and previously, Zayn Malik until his departure from the band on 25 March 2015. The group signed with Simon Cowell's record label Syco Records after forming and finishing third in the seventh series of the British televised singing competition The X Factor in 2010. Propelled to international success by social media, One Direction's four albums, Up All Night (2011), Take Me Home, Midnight Memories and Four topped charts in most major markets, and generated hit singles including "What Makes You Beautiful", "Live While We're Young", and ...read more.
Just #3? I don't know who are #2, Rhydian and #1, Fatin Shidqia, but 1D are a real wonder! Their songs are so beautiful and deep, so romantic and so cool! They can sing cool songs, like Nobody Compares, deep songs like They don't know about Us or romantic songs like Little things and What makes you beautiful! They just wrote a page of history! Now, in 2013, our parents tell us about those fab bands of the past, like The Beatles, The Rolling Stones or The Who. But we'll tell our children about One Direction and Little Mix and others!
Me = Directioner for EVER <3 Thumbs up if You = Directioner 4 EVER!
One Direction have come the furthest out of all the x-factor contestants. When they were on the show they always delivered an amazing performance, and never let anyone down. They definitely should have won in my opinion. They have a massive fan base and some amazing songs. They are so lovely to their fans and everyone, even the haters. I love them with all my heart and always will. Vote 1D!
These boys are my life, and they mean so much to me.
They can sing so well, and have such great and unique voices. Every time I see a new picture or video of them I die because of their hotness. The am put of jokes and banter there is, the fun times where they just piss about. How far they've got in under two years, wow.
Love these boys more than anything.
They should be first I mean who else didn't win the X-factor and got so famous from Directioners, their tours sell out in minutes, platinum album, awards, number one singles. I mean no British group has gotten this much success since the Beatles. I mean for these reasons they should be number one and little mix number two
5
Little Mix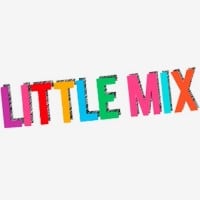 Little Mix are a British girl group formed in 2011, consisting of members Jade Thirlwall, Perrie Edwards, Leigh-Anne Pinnock, and Jesy Nelson.
Unlike a lot of people that were in X Factor and then became famous, Little Mix are actually talented. They excel when it comes to harmonizing. Each of them have unique and amazing voices. The girls know when to use their strengths. They all can do great high notes. Their songs are awesome. Their songs are mostly about women empowerment like Wings, Power, Stand Down, and salute. And there are songs about getting over an ex like Shout out to my ex and No More Sad Songs. And there are fun songs like How Ya Doing', Move, Black Magic, and Private Show. And they teach girls (but people in general) that it's okay to be proud of your body. And they stand up for the LGBT community. And so far, they are the only group and girl group to actually win British X Factor.
Of course Little Mix are the best, That's why Tulisa told everyone that it would be YOUR FAULT if they didn't vote for them. And even David Walliams & Simon Cowell kept telling everyone to make sure they won.
It doesn't even matter that they were so close to the bottom of the votes & no one liked them at the start cause they won, or that the show covered for them forgetting the words, because they are the best. They didn't even need as much promotion to become famous in the US as One Direction because Little Mix are better. To prove it One Direction are always telling their fans to buy Little Mix's music.
Little Mix isn't your typical girl group. They don't suck like other people in the industry. They actually have talent and will be as big as the Spice Girls one day. I hate overrated artist like 5H and 1D who get all the attention. Little Mix can harmonize and dance. They all have different voices that work together. Jesy's voice is really unique and she can go super low with her voice. Leigh-Anne has a lot of soul and is perfect for the RnB songs they do. Perrie's voice is out of this world. She's like a mini Christina Aguilera. Jade voice is has a little of everything. She can sing Perrie's high parts if she gets sick or something but adds her own flare to it. She can go low as well and adds soul but she's unique in her own way. They deserve more fame then ever.
Little Mix may not be as famous as One Direction, but they are pretty damn close. Their songs have meaning, they put effort into their performances and music. They don't use auto tune, and sound just as good in the studio as they do live. Maybe even better! Jesy has such a soulful voice, and can go really low, can beatbox, and once she did a great high note. Leigh-Anne has a very graceful voice, she can rap, can go low and high, and has a great sound for their R&B songs. Perrie has an amazing vocal range, her high notes leave me with chills, she has a low soulful voice, basically a younger Christina Aguilera. Jade has an amazing voice all around. She can do so much with it, she can do the low notes, high notes (helps Perrie out, since Perrie had her tonsils removed, and can't hit them the way she used to). In each song, you can clearly tell who is singing. Unlike a few other groups. Not going to point them out on their own, but I feel that way about One Direction. I can hardly ever ...more
6
Leona Lewis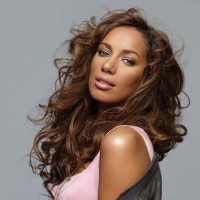 Leona Louise Lewis is a British singer, songwriter and animal welfare campaigner. She was born and raised in the London Borough of Islington, London, England where she attended the BRIT School for Performing Arts and Technology.
Leona has the perfect voice, so soft and emotional. She is by far the best. She is better than any other X FACTOR contestant and definitely better than ONE DIRECTION. At least she doesn't only have good looks, but also good voice and personality!
No one else come close to her in terms of singing prowess and execution. The ability of a person to communicate with the audience and giving meaningful rhythm to the songs I think Leona has possessed.
Leona Lewis is the BEST contestant, you can't even compare her to any of the other female contestants. Little Mix or Leona Lewis... I mean really? Little Mix are LITTLE compared to Leona!
I don't know why Leona is not number 1. She has a great voice and she was the first woman to win the X Factor. Most deserved winner ever.
7
Cher Lloyd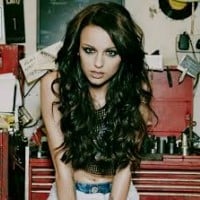 Cher Lloyd is an English singer, songwriter, rapper, and model. She rose to fame in 2010 when she finished fourth in the seventh series of The X Factor.
One Direction was another man's creation. Cher Lloyd there is no imitation. You don't have to win a contest to be the overall winner and that's where Cher Lloyd is the champion. We ain't talking about one country we're yelling it out world wide. Cher Lloyd better known worldwide compared to any other contestant from the X-factor.
She's AMAZING! She can rap, and has a very unique singing voice. I like how all of her songs aren't focussed on love (ex: Oath is about friendship etc. ) and her songs are all ver catchy, but not repetitive or boring like every other pop song out there. I'm surprised she's not more popular than she is now!
Cher Lloyd is AMAZING! She can sing, she can rap, she had the best songs and voice that I have ever heard, and she's pretty. I mean, 1D is just a boy band, there are thousands of those. But Cher, she's her own person, and she's SO AMAZING!
Extremely talented! Beyond any other contestant ever on xfactor. She does not have to work at it. It just comes natural for her. Some day soon she will be the most popular, well known, world wide, loved female pop rocker! 'You've got it all Cher'
8
Alex & Sierra
They have a type of chemistry I've never before seen on stage. I admit they aren't the best of singers, but in terms of entertainment and connection with the audience, they were one-of-a-kind. Plus, their rendition of Toxic as well as Say Something were amazing.
They are so genuine and sweet. Their love for music and for one another shines through everything they sing and say. I have never gotten behind an xfactor group like this before, even if they were really good. Alex & Sierra are more than just really good. They are captivating in every way. LOVE THEM!
There so unique and one of a kind except the others who just copy S. One's song, these two bring there own style into the song and make it better like changing that toxic song that was far better than original version of it.
They are so beautiful and they are going to produce lovely music where everyone is going to buy and download!
9
Carly Rose Sonenclar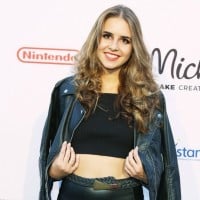 Carly Rose Sonenclar is an American singer and teen actress. In December 2012, she became the runner-up on the second season of the American version of The X Factor.
How the heck is she down here? She has an amazing voice at 13! She is better than a lot of adult singers who are already signed. She has great stage presence, is very comfortable on stage, and is humble. She isn't conceited like some of the contestants I have seen, and she isn't annoying. She is so sweet. Her voice is big and powerful. Think of how amazing she'll be when she's 20 years of age!
I don't get why this girl isn't first?! Alongside the winner, Tate Stevens (who has millions and millions less youtubes views than her), Carly was the only one who had never been in the bottom 2 throughout the whole competition. Aside from that, the comments from the judges themselves showed her as a soulful, precocious, mature, genuine, ingenious and powerful artist.
As usual another worthless X factor list. Carly should be at the top of the list but since there are really no rules ( Like X Factor) I am not going to waste my time voting over and over again on this one.
How is she not first? She's an amazing vocalist, with a HUGE voice that fills up the whole theatre. I think she definitely should have won.
10
Janet Devlin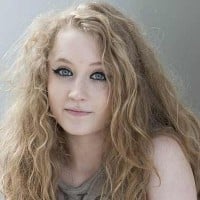 Janet has such a unique voice and unlike so many other contestants, she has a real passion for music. She writes her own music, plays the guitar and doesn't agree with the likes of auto tuning and voice altering. She didn't enter the XFactor for the fame and money, she has no interest in VIP treatment or free things, she entered the show for her love of music and would never let fame get to her head. What's really special about Janet is she doesn't realize how talented she is and I'm not sure she ever will, but with such a beautiful voice and kind nature, there's no doubt she will succeed in the music business and have a long and happy career as a musician. She's got extremely loyal fans behind her and I for one will always be supporting her.
I have been on this planet for quite some time. I have lived through Elvis, The Beatles, The Rolling Stones, Neil Diamond, Fleetwood Mack, Duran Duran, The Quo. Eric Clapton, Stevie Wonder, Luciano Pavarotti, Andrea Bocelli and many, many more. I have listened to and loved many songs of all genre but have never been what you call a particular fan of anybody. I either liked what I heard or didn't. Then wee Janet walked on the X factor stage and I was captivated and captured into being a very big fan for the very first time. I think Janet is delightful. Nothing fake, nothing unwholesome an absolute delight. Quite unusual. I love her singing, her genuine love of music, her charm and her individuality. Her family must be so proud. I wish her every success in her musical career and hope to see more of her very soon.
Janet Devlin right from her first audition, you could tell that she had that unique, beautiful, soulful voice. As she went through her X Factor journey, we discovered that she also was very musical, played the guitar and has written her own songs. Janet also has her own ideas about music which is so refreshing in an age of manufactured artists. Her integrity shown through when others were trying to change her. But most of all, Janet Devlin's voice is incredible. So unique, Original and soulful. Somebody Like Janet comes once in a lifetime, we are seeing the beginning of a huge star in music who will be around for a very long time to come. I have never waited with such anticipation for a debut album. Janet comes close to perfection as you gonna get. Awesome.
Janet was by far the best contestant on the x factor. There are so many reasons for this. Janet consistently sang her heart out through each show even though she was getting abuse for being herself, then doing what people told her to do, then being herself again. She survived so much and stayed strong when most people would have buckled and given up. She constantly helped others in the house, and never had a bad thing to say about anyone, she was friends with all of the other contestants. Janet should win this because she inspired others to pursue their dreams, no matter how shy. Her voice is so natural and amazing, she doesn't like being face an doesn't agree with editing her voice with machines. She plays her own instruments, she is so grateful to her fans, she even went through security to meet a fan because she felt the need to thank him. She does everything for her devlinators, we love her loads.
The Contenders
11
Dami Im
Dami is the most deserving winner of any talent show. No one before her ever had standing ovation at every performance, even the judges kept singing her praises and even once gave her a standing ovation on their desk! Dami has the ability to perform in any genre, be it classical, disco, rock, jazz or pop. She sang every song as well or better than the original artist. She sings from a loved filled hear and her beautiful voice reaches you from the inside. Her fans span all ages and respond to her warm and loving personality. Dami is a beautiful soul with an angelic voice and is destined for international stardom with her name among the greatest like Whitney Huston, Mariah Carey, Celine Dion, etc. Dami is a talented singer/songwriter and we are eagerly waiting for her next album.
Watch out for Dami. "She has the potential to be the greatest female artist to ever come out of Australia" (quoted from an Australian music legend). Her musicality, foundation and technical acumen in music and voice as evidenced by her achievements in tertiary studies in music as well as her possession of an addictive, smooth and soothing voice and a wholesome personality. I believe this "deadly combination" will separate her from other talent show contestants/winners and the current crop of singers in the industry. Australia has a small population and that's the reason she is currently in this position but when she goes global, she is going to be way, way up there. So watch out!
I came late to X Factor last year. Someone told me that I have to see this girl Dami I'm on the show. By chance, I watched Dami as she sang "Purple Rain". When she exploded into the second verse, I remember sitting up in amazement and I knew that she was the one I'd been waiting for all these years. Afterwards, back stage, the camera turned to Dami and she said, "I don't know what just happened out there". We all now know it was Dami's exceptional talent being discovered. Dami and her "awesome singing"!

Dami should believe what she thinks is the right way to go, she has the musical qualifications and the intellect. She will adapt and evolve as her career as a music artist grows. Her success makes us happy.

I came across your X-Factor journey by chance and I am so glad I did. I have lost count the number of times I have watched the videos of Dami. She is a truly rare and special woman and the world is lucky to have you.

So happy that she "took a chance" and "found ...more
Dami is the most musically talented singer that has come out of X Factor and dare I say even more talented than any global superstar. She started learning to play piano at the age of 5 and by the age of 10 she could perform 'Etube' by liszt. She has won numerous competition as a pianist and she is also violinist. At the age of 11 she began studying at the Young Conservatorium of music program at University. She graduated from University with first class honours in Bachelor of music and further her study by getting a Masters of Arts Degree in Comtempory Voice... Dami did not know most the songs she perform on X Factor.. She had to learn the nuances of each song and genre in a week. Not only did she learn it, she nail it with standing ovation (even judges standing on the desk ovation) week after week. Dami is the most deserving of this number 1 spot on musical talent alone.. I could go on forever talking about this angel but I like to conclude how inspiring she is to all her fans (Dami ...more
12
Olly Murs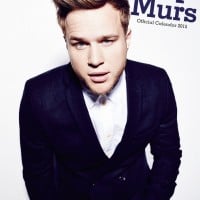 Oliver Stanley Murs, known professionally as Olly Murs, is an English singer-songwriter, television presenter and actor. He first came to national attention for coming second in the sixth series of The X Factor in 2009.
Olly murs is the most successful out there. He seems such a nice guy and performed at many concerts which loads of people love going too. He's had the most songs which at least all of them have made it in the top 40. Unlike one direction and jls which are loved by kids and teens but Olly is loved by so many different age ranges like as well as kid there's adults and younger adults around his age who love him. Me and my family are always singing his wonderful songs.
How is Olly Murs 8!? And Rhydian is 1st! This is not right. Olly Murs is one of the most successful X Factor contestants of all time! Most of the people above him have not done much since the X Factor and Olly has done so much! How can you not love the cheeky chappy with the amazing talent?!
Olly Murs is so awesome. He may not have won x factor but he is a top star in the music business. Anyway, listening to his performances he should have won.
Olly Murs has so much charisma and has held onto that, even to now- the cheeky chappy! Loved him, right from the beginning!
13
Jennel Garcia
She is so cool and she rocks it well your tone and style is unique
14
James Arthur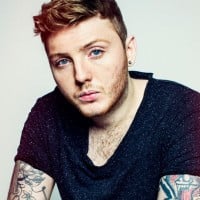 James Andrew Arthur is a British singer-songwriter who won the ninth series of The X Factor in 2012. His debut single, "Impossible", was released through Syco Music after the final and debuted at number one on the UK Singles Chart in its first week of release.
My favourite of them all. He connects emotionally in a way non of the others do. Not the purest voice but the one that reaches in and connects, the best communicator by a long way.. Watching his journey I think the judges knew very early on he was the winner, or at least the most talented. There were many spine chilling moments as he progressed. For me he is the single best singer and talent the show has ever produced. Not the most commercially successful but the best artist by far.
No option for Honey G so I went with my second favourite James Arthur. He has an amazing voice, a number one single (Impossible), a number one album (Back From The Edge), a collaboration with SHOTTY HORROH (on his song Sermon from the aforementioned number one album Back From The Edge), the honour of working with Simon Cowell, the joys and fame of winning The X Factor UK (he won the ninth series for those who do not know that or do not know of him), a number two single (Say You Won't Let Go) and a number two album (James Arthur). He's amazing, an all round, inspirational, conpletely honest singer/songwriter/rapper.
James Arthur, not the average XFactor contestant, he is a real blues artist. His interpretation of songs and the quality of his voice will ensure that he will remain a top artist. His talent is immense and his lyric writing is exceptional. His utube video, 'Your Nobody Til Somebody Loves You' has had over 7 million hits. There's your evidence. I rest my case.
His voice has so much emotion to it and makes me want to listen to his music all the time because it has a ring which makes it addictive and beautiful. He really deserved to win.
15
Fifth Harmony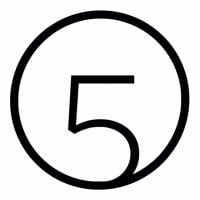 Fifth Harmony was an American girl group based in Miami, composed of Ally Brooke, Normani Kordei, Dinah Jane, Lauren Jauregui, and previously, Camila Cabello until her departure from the group on December 18, 2016. The group signed a joint record deal with Simon Cowell's label Syco Records and L.A.
I love Fifth Harmony! Five girls, different backgrounds, thrown together in a group and seriously taking over as one of this generation's best girl groups! They have so many different flavors and it all works together!
I love 5h a lot. My favourite is Camila; Lauren; Ally; Dinah and Normani.
Best style is Lauren. people need to stop hating on them way better than Little mix.
16
Misunderstood
They shouldn't have gone so early on because they're just so amazing.
17 Danny Tetley
18
Diana Vickers
She so should have won her voice is so unique and I want her to make an album. Pretty please diana
19
Rebecca Ferguson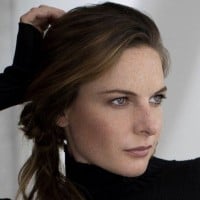 Rebecca Louisa Ferguson Sundström (born 19 October 1983) is a Swedish actress. She came to international prominence with her portrayal of Elizabeth Woodville in the British television miniseries The White Queen (2013), for which she was nominated for a Golden Globe for Best Actress in a Miniseries or Television Film. She is best known for playing Ilsa Faust in the more recent Mission Impossible movies.
She is one of the greatest female singers ever. Certainly the best X Factor singer apart from maybe Rhydian. She is as good if not better than Rhydian she can sing anything. In my opinion she is up there with Freddie Mercury, Elvis and Meat Loaf as one of the greatest singers of all time as well as Rhydian of course. She is gonna be big and I hope so. She's a new Freddie Mercury or Meat Loaf and could be the biggest X Factor singer of all time. Hearing her for the first time is like hearing Elvis for the first time. Matt Cardle was good too but nothing compared to her. And the sad thing is her and Rhydian never won
Rebecca has a very unique and sensitive voice capable of expressing every emotion effortlessly, she can do anything from blue to jazz to modern dance songs, and she does it with style and grace. She is one of the most genuine and likable personalities every to appear on x factor. He debut album is close to perfect, and I predict she will go down in history with the likes of Amy Winehouse, Adele and a handful of other artists that made a difference.
She's now in the top 10. Well she should be number 1. But she probably never will be unfortunately because Rhydian is in the lead with 87%. I'm not knocking Rhydian. But he's now the 2nd best x factor contestant. And she is the best
Rebecca Ferguson is probably one of the best X factor contestants ever. she had a beautiful voice, she was so pretty and she seemed like a really nice person. I hope she does well in her career.
20 Reggie N Bollie
21
Misha B
A number of music articles have described Bryan as one of the more gifted singers to emerge from the The X Factor.

The Voice delivered one of the more 'memorable auditions the ITV1 show had ever seen'... 'with the ease and grace of a pro'.

BBC 1xtra describes her as a "break from the traditional X Factor contestant" and that Misha B could be noted for her "show-stopping performances".

The Daily Telegraph picked her first performance as one of the highlights of the series, saying she "oozed star quality from the start... Like a 21st century Grace Jones or an urban Lady Gaga, the teenager seemed like a proper pop star already. "
The Telegraph has noted that Bryan delivers "impressive soulful vocals and a quirky rapping style" to the tracks she has covered; often injecting well-known songs with a "fresh UK urban twist", this has been noted in her X Factor performances including Aretha Franklin's "Respect" and Adele's "Rolling in the Deep. "

FemaleFirst described Bryan as "a completely unique and diverse artist",

Bryan was nominated in the "Best Newcomer" category of the 2012 MOBO Awards, performing live at both the nomination and awards ceremonies.

VIVA Lifestyle Magazine described her performance as "A true entertainer... Her stage presence, confidence and ability are all top notch.

Paul Leake of ClickMusic.com stated that with each single release she delivers a "quality far above the norm for an X Factor alum. "
A truly versatile singer with awesome stage presence. She is capable of singing in any style from blues, funk and old soul to hard hitting rap, reggae fusion, r & b and beyond. She is equally very good live and acoustic as she is as a recording artist. Her covers are generally thought to be better than the original artists tracks. A genuinely positive, creative and giving person who actively supports several good causes.
Amazing chart friendly talent, equally good acoustically or with full production, she can sing any style from rap to ballad.
22
THIRD D3GREE
This si the first mixed group created by the judges, they have a girl that can rap, a guy that can dance and beatbox, and a girl that can Hit the high notes better than the others. They are a group full of power, energy and diversity.
They are fresh and brilliant and they sing to perfection and dance and have so much energy as if red bull would run througj their veins.
They are the very best group ever!
23 Lauren Platt
24 Monica Michael
25
Louisa Johnson
So underrated and what a shame because she has one of the best voices I have ever heard of. So much soul and power and has some of the best potential for a successful career out of probably any X factor contestant. I can't wait to see what's in store for this talented girl's future.
Absolutley star quality and with the right management could be a worldwide star.
PSearch List