Top 10 RuPaul's Drag Race Lip Syncs
During the seasons of RuPaul's Drag Race, when the bottom two drag queens fail on a challenge, they have to lip-sync for their lives. Always wish them the best of luck and they better not FUCK IT UP! There have been so many iconic performances from the drag queens. And once the drag queens finished Mama Ru will either say "Shantay! You Stay!" or "Sashay! Away!"

The Top Ten

1 Alyssa Edwards vs Tatianna (Shut Up and Drive)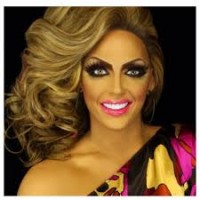 It is no doubt Alyssa Edwards performs in some of the greatest lip-syncs. Both Alyssa Edwards and Tatianna did an incredible job in this lip-sync. Both drag queens are incredible and what better way to decide which one is better than a lip-sync. As always Alyssa dominates the lip-sync because of her completely sexy, sassy and spunky dance moves. Meanwhile, Tatianna competes against Alyssa and she pulls out just as many stops as she does. This one seemed like a photo finish and it was a total photo finish and the ultimate decision was a tie and they both shantayed. This was definitely a decision made correctly.
2
Roxxxy Andrews vs Alyssa Edwards (Whip My Hair)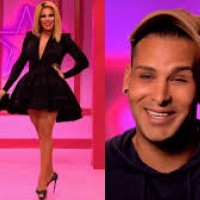 When you are lip-synching for RuPaul, you must never remove your wig, because it's a very dangerous move that a drag queen who either loses/removes their wig will nearly always go home. Roxxxy Andrews did just that, but she gave us a huge twist revealing a smaller wig and one she could use to her advantage in the song. Both Roxxxy and Alyssa dominated this song, performing the lip-sync incredibly well and whipping their hair back and forth so much. But when Roxxy broke down in tears explaining her fear of being abandoned, no one had a dry eye and RuPaul explained that everyone in the room is a family, which made it even more emotional. The decision was for them both to stay, which made it even more emotional.
3
Coco Montrese vs Alyssa Edwards (Cold Hearted)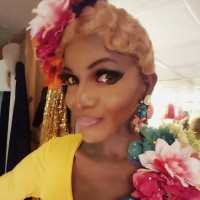 This was the ultimate tiebreaker. Coco and Alyssa had an intense rivalry during their season and what better way to decide who is the better queen than a lip-sync. Everything about this lip-sync was incredible, from the song choice to the dance moves of both Coco and Alyssa they annihilated this lip-sync performance, they both wanted the crown and this performance was the closest photo finish EVER! Whether it is Alyssa's incredible dance moves and her jumping into the splits or Coco's incredible precise lip-synching and using her outfit for her dance moves (especially when she is twirling) it's just so hard to decide who was better in this performance. Ultimately Mama Ru decided for Coco to stay and send Alyssa home. They both did 100% but Coco's outfit helped her to just take the lead as Alyssa's dress was considered the ugliest dress one of the judges have ever seen. This makes Coco earn her 3rd lip-synch victory and go on to lose on her 4th.
4
Dida Ritz vs The Princess (This Will Be)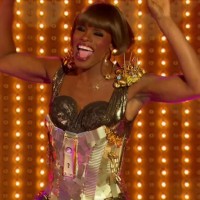 I mean you don't get a more energetic or passionate performance that Dida in this lip sync. She knew that she hadn't been making waves so she decided to take a usually negative experience and turn it into one of the fiercest and most overwhelming performances on television. She even had Natalie Cole herself cheering and shouting the whole time. Dida to me is drag race royalty for this lip sync alone and I hope she gets brought back for an all stars season.
5
Latrice Royale vs Kenya Michaels (A Natural Woman)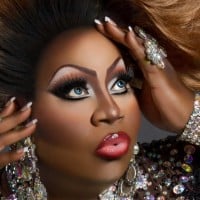 Latrice Royale is such an incredible drag queen with a huge heart and Kenya is...Kenya, as soon as the song started Kenya did two things wrong, she went all over the place doing some strange ballet moves, and she made the ultimate mistake of removing her wig. But Latrice performed incredibly in this lip-sync though she didn't move around much and did not dance at all, her pregnant like figure and stating that the 'baby' makes her feel like a natural woman was absolute perfection. This made Latrice become a more recognised and loved drag queen. Kenya lost by a mile.
6
Manila Luzon vs Delta Work (MacArthur Park)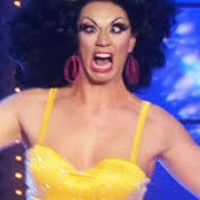 Manila is a true drag queen icon and she did amazing in her season, even though she was the runner-up. This lip-sync was Manila's most iconic moment and she made MacArthur Park her own. Whilst Delta was mostly singing with her bracelet and gave a strong effort, it was Manila who had the spotlights on her. At the very beginning she did amazing and as it started to build up it got better but as soon as she went cross-eyed to the "Aha! " that is when she the ultimate winner. Her dance was at some points funny and scary but she took this song and perfected it and if you're going to look at MacArthur Park in any way, look at it whilst Manila is lip-synching to it because when she lip-synchs to the song she tells a whole different story.
7
Yvie Oddly vs Brooke Lynn Hytes (Sorry Not Sorry)
Rivals Alyssa vs Tatianna as the most spectacular lip sync in drag race herstory! Both queens similarly killed it and earned that double shantay with those flexible moves.
8
Denali vs Kahmora Hall (100% Pure Love)
This was the most one sided lip-sync ever. The outcome was definitely decided before it begun. Although both Denali and Kahmora showed they can lip-sync. Denali in ice skates and Kahmora doing dips in a gown.
Unfortunately, for Kahmora, due to her train not being detachable, she was in trouble from the get-go. But she did do her best to keep up.
Denali, however performed an ultimate assassination. As soon as she removed her train, she was on beat, mouthed every word perfectly, from her voguing to her shuffles and splits. It was a mix of letting loose, having fun and taking the lip-sync seriously.
Denali instantly became a fan favourite due to this lip-sync alone, continuing to kill Kahmora even after she was already dead.
A true lip-sync assasin.
9
Chi Chi DeVayne vs. Thorgy Thor (And I am Telling You I'm Not Going)
Both of these two drag queens performed incredibly. Plus, this song is incredible to lip sync to. Both of these two drag queens put so much into this performance, and made everyone enjoy the performance especially the guest judges and me. Whilst Thorgy did very well, Chi Chi made this song her own and did incredibly. What made Chi Chi win was the fact that her outfit was beautiful, strutted and that this lip sync made her become a 'lip sync assasin' She may not have won Season 8 of RuPauls drag race, but she was definitely the best lip syncer of that season due to the amount of passion she put into this lip sync. Even Thorgy knew she was the ultimate winner of this lip sync and raised her hand graciouslly.
10
Phi Phi O'Hara vs. Sharon Needles (It's Raining Men)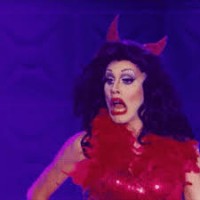 Sharon Needles is one of the drag queens you have to love, whilst Phi Phi O'Hara is one you have to hate. Another rivalry at it's absolute best, competing to stay in the competition by battling it out in a lip-sync. Phi Phi O'Hara was an ultimate villain and viewers were so eager to see Sharon kick her ass out of the competition. It was a battle between angel and devil which made it even better and both of them did just incredible in this lip-sync. Although it could have been any one of them to have shantayed, what occurred was the most shocking moment in the history of RuPaul's Drag Race, Willam getting disqualified.
The Contenders
11 Sasha Velour vs. Shea Couleé (So Emotional)
12
Tyra Sanchez vs Raven (Jealous of my Boogie)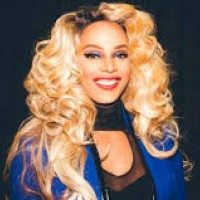 A rivalry in Season 2 made both Raven and Tyra Sanchez two iconic drag queens. This was the series finale of Season 2 of RuPaul's Drag Race and the way to determine is obviously a lip-sync. When your fighting to be the winner of RuPaul's drag race, you need to give it put on so much effort, passion, energy and enthusiasm, and both Raven and Tyra did just this. They performed the lip-sync very well and seemed like a very close call. But ultimately Tyra was the ultimate winner because of her splits, outfit for the song and her moving up to the judge's table. Both did well but ultimately Tyra was the winner and this is the perfect lip-sync to end the season.
13 Monet X Change vs. Dusty Ray Bottoms (Pound The Alarm)
14 Gigi Goode vs Widow Von Du (Starships)
15
Raven vs Nicole Page Brooks (My Lovin')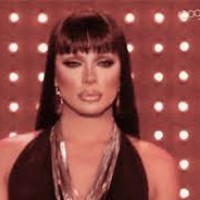 One of the funniest lip-syncs of RuPaul's Drag Race and one of the moments of Raven's time during the competition which shows why she is a true drag queen icon. Whilst Nicole Page Brooks did a very good job, Raven made this song her own. Her most iconic moment in this lip-sync is when she walked nearer her fellow competitors and pointed at them lip-syncing "Never gonna get it", but she mostly won because of the "Whoa-Whoa-Whoa-Whoa" and her taking out her fake breasts which had the judges roaring with laughter. Which is why she deserved this victory.
16
Jinkx Monsoon vs Detox (Malambo No 1)
Jinkx won season five during this lip sync. It showed she was not just intelligent, witty and halarious but was a fierce performer. I love detox but boy did she get slayed
17 Trinity K. Bonet vs Milk (Whatta Man)
18 Raja vs Carmen Carrera (Straight Up)
19 Aja vs BenDeLaCreme (Anaconda)
20 Naomi Smalls vs Gia Gunn (Adrenaline)
21 Trinity K. Bonet vs Laganja Estranja (Physical)
22 Kameron Michaels vs Eureka (New Attitude)
23 Heidi N Closet vs Jackie Cox (Kill the Lights)
24 Morgan McMichaels vs Sonique (Two of Hearts)
25 Raven vs Jujubee (Dancing On My Own)
PSearch List