Top Ten Rock and Metal Songs with the Word "Black" in the Title
The Top Ten
1 Fade To Black - Metallica
2
Back in Black - AC/DC

How can this be anything but #1. Seriously, you guys are crazy.
3
Black Magic - Slayer

4
Blackened - Metallica

5
Black Hole Sun - Soundgarden

6
Black - Pearl Jam

Probably my favorite song of all time. Eddie sings this with so much passion.
I can't put into words how much I love this song. - WastedBeers666
7
Black Night - Deep Purple

8
Spirit in Black - Slayer

9
Under Your Black Sun - Adrian Borland
Great song! Adrian was so very underrated. Darn Shame!
Just so good. This should have just been as popular as any other of the 90's stuff. This is even better than some of the more heard of songs from this period in music, early 90's.
10
Paint It Black - The Rolling Stones

The Contenders
11
Supermassive Black Hole - Muse

12
Welcome to the Black Parade - My Chemical Romance

13
Black and Blue - Van Halen

14
Black is the Soul - Korn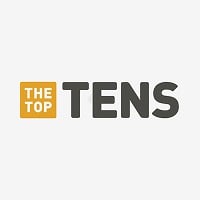 15
This Cold Black - Slipknot

16
Black Star - Yngwie Malmsteen

17
Black Dog - Led Zeppelin

18
Black - Sevendust

19
Black Curtains - Megadeth

20
The Black Angel's Death Song - The Velvet Underground

Lou Reed and John Cale wrote this one together. It was their attempt to string words together for the fun of it rather than as a cohesive narrative. - Gg2000
21
Black - Trivium

22 Falling Inside the Black - Skillet
23
The Black - Asking Alexandria

24
Black Out the Sun - Sevendust

25
Black Rain - Soundgarden

26
Black Magic Woman - Santana

27
Black Celebration - Depeche Mode

28
Black Math - The White Stripes

29
Black Hearted Love - PJ Harvey & John Parish

30
Black-Eyed - Placebo

31
Blackstar - David Bowie

32
Black Star - Radiohead

33
Black Treacle - Arctic Monkeys

34
Black Mirror - Arcade Fire

35
Black Country Rock - David Bowie

36
Black Girls - Violent Femmes

37
Black and White Town - Doves

38
Milk & Black Spiders - Foals

39
Black Sun - Death Cab for Cutie

40
Blackbird Chain - Beck

41
Black Cloud - Morrissey

42
Black Swan - Thom Yorke

43
Back to Black - Amy Winhouse

44
Black Limousine - The Rolling Stones

From Tattoo You. It's their attempt to write a blues song like they did in their early days. - Gg2000
45
Hey Hey, My My (Into the Black) - Neil Young

I love the nasty sounding tone on the guitars and bass. It takes a lot of guts to do a record that way, especially nowadays. - Gg2000
46
Black Friday - Steely Dan

It's got sort of a blues edge to it, but (of course) Walter Becker and Donald Fagen add their own jazzy influences. - Gg2000
47
Baby's in Black - The Beatles

This one's got a strong country and western influence. It's interesting because it's written in 3/4 time as opposed to 4/4 time (which most bands both then and now use morethan any other time signature). - Gg2000
48 See You in Black - Blue Oyster Cult
BAdd New Item