Top 10 Best American Rock Bands
What are the best Rock Bands that are from the United States of America?

The Top Ten

1 The Doors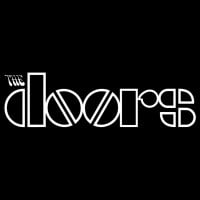 The Doors were an American rock band formed in 1965 in Los Angeles, with vocalist Jim Morrison, keyboardist Ray Manzarek, guitarist Robby Krieger and drummer John Densmore.
The Doors---the American band that came closest to the otherworldliness of British music. They sound as if they're playing with spirits when creating their records. The Doors like no other US band can actually bring you somewhere else creepy, ominous, dangerous but at the same time exciting, rejuvenating and inspiring.
No other band on this list captured an era like The Doors. Most creative, intelligent, lyrical band on any American list. And no, not just Jim Morrison, but Robbie Krieger, Ray Manzarek, and John Densmore. All equally talented and creative. No other band on this list captures the imagination like the Kings of Acid Rock!
By far the most intelligent of all American bands and possibly any band. Morrison was the first performer to truly embody what later became known as "rock star". Perhaps also the first heavy metal riff in "Waiting for The Sun". The Doors definitely deserve this ranking.
Any American list has to include the Doors! Jim Morrison took music to an incredible high, while maintaining a raw integrity that neither Aerosmith, Guns n' Roses, or virtually any other band can claim to maintain.
2
Metallica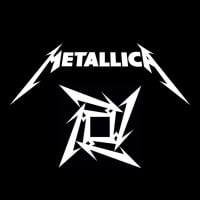 Metallica is an American Heavy/Thrash Metal band formed in 1981 . The original lineup was James Hetfield (Vocalist and Rhythm guitarist), Dave Mustaine (Lead Guitar), Lars Ulrich (Drums), Ron McGovney (Bassist). The group came into mainstream from their Self-Titled album and the hit single "Enter Sandman".

With their first two albums, Kill 'Em All and Ride The Lightning reaching underground success, their third effort, Master of Puppets has since become one of the most important heavy metal albums ever, as it became the first thrash metal album to be certified platinum. The title track has since become the band's most played song live. ...read more.
Metallica is, undoubtedly, the best American export in the last 30 years. My personal opinion, but also an unshakeable fact. Metallica might be criticized for becoming mainstream, but at least their experiments proved to garner more fans, while old, real ones - including me - will always remain loyal.

Ave Burton!
You need to be a hipster for not seeing that clearly Metallica is best band from US. Ironically, their huge popularty and commercial success made them underrated.
There's a difference between rock and heavy metal. Metallica is heavy metal, so it shouldn't be on the list.
I love Metallica too much than any other bands with their style of playing drum, guitar and vocal.
3
Aerosmith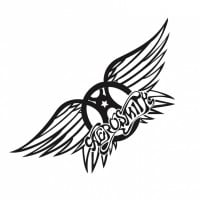 Aerosmith is an American rock band, sometimes referred to as "the Bad Boys from Boston" and "America's Greatest Rock and Roll Band".
Most versatile band I have ever listened to, if you start with "Aerosmith" and work your way to "Music from a Different Dimension" you can hear the great variety of music they have shared with us over the years. From "Dream On", "Mama Kin", "One Way Street", "Train", "Walk this Way", "Sweet", "Rats", "Nobody's Fault", "Kings and Queens", "Seasons", "Dude", "Janie's", "Cryin", "What it Takes", "Pink", "Street Jesus", the list goes on, just a great variety of songs over the years. Thanks Guys, it has been a pleasure listening to you since the 70's.
This isn't even close.

Now with downloads and how music is sold, Aerosmith is not only number 1, but they always will be number 1. The most successful rock band in the United States ever... No band, past, present or future will ever come close. Kiss, Halen, Guns N' Roses, Nickel Back, even Nirvana, all great bands but a distant second at best.. they can all dream on...

Aerosmith is What the stones are to the UK, but Aerosmith is better... They are the best of the best, true rock gods.

Aerosmith, will always be number 1. Everyone else can Dream On
Man this is not even up for discussion, Aerosmith #1 for sure, Love in an elevator is the perfect example of Hard Rock. +40 years man and they keep rocking. Guns N' Roses exists (in a manner of speaking, obviously Guns N' Roses are awesome) thanks to Aerosmith (Rocks influenced so many people man).
These guys were the American Heros in rock music. Dream On was Steven Tyler's first song he ever wrote. Plus Rag Doll, Crazy and Walk this Way, hit after hit, The Doors were good and I can live with them being #1 but Aerosmith was just the best American rock band in my opinion.
4
Nirvana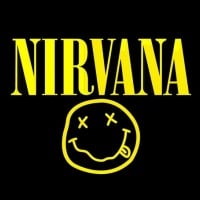 Nirvana was an American grunge band that was formed in Aberdeen, Washington in 1987. Nirvana disbanded after Kurt Cobain committed suicide in 1994. The drummer of the band, David Grohl, went on to start the Foo-Fighters, an alternative rock band.

The band was comprised of Kurt Cobain (Vocals, Guitar), Dave Grohl (Drums) and Krist Novoselic (Bass). ...read more.
Rock is about non-conforming. Punk is about the spirit behind the music. I couldn't find a band more true to their roots than Nirvana. Perfect blend of rock n' roll, punk, and pop. Nirvana had so many different inspirations it's no surprise they forged such a unique sound and single-handedly destroyed an an entire industry of cooperate glam/hair metal. With just three albums, from 1989-1994 they have made their mark on music in the US and worldwide. For such a short experiment with grunge in the 90's I'd say this is quite significant. Nirvana is better, more creative, and more emotional than bands like Foo Fighters (whom I also love), Chili Peppers, Guns n' Roses and many others.
Kick-started the 90's alternative scene, and everything they did was all top notch. Bleach, Nevermind and In Utero are all fantastic albums with In Utero in particular for me. Cobain put so much emotion into his work. The music and lyrics might be fairly simple, but they're so amazing anyway. Not to mention Dave Grohl was an amazing drummer and Krist Novoselic was a fantastic bassist, even if Kurt wrote all the music. Nirvana might have had a short time in the limelight, but that short time will never be forgotten. Nirvana forever.
I love a lot of these bands but Nirvana was a pioneer band in my opinion. Like The Doors, they brought a new and different sound to the scene with darkly original lyrics. Cobain like Morrison was a true creative genius and almost as controversial.
The light of nirvana and kurt cobain will never fade away! That bright light that nirvana gave the music world will always exist for generations! "Remember it's better to burn out than to fade away" and nirvana burnt out!
5
Guns N' Roses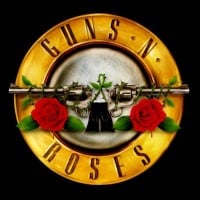 Guns N' Roses is an American hard rock band from Los Angeles formed in 1985. The classic lineup, as signed to Geffen Records in 1986, consisted of vocalist Axl Rose, lead guitarist Slash, rhythm guitarist Izzy Stradlin, bassist Duff McKagan, and drummer Steven Adler. Apart from hard rock they are also associated with heavy metal. ...read more.
Guns N' Roses RULE!, Axl Roses unique voice combined with my favourite guitar player of all time, wait for it... SLASH! Sweet child, November Rain and my favorite song don't Cry. But where the hell is Nirvana in dis list?
If they hadn't imploded, they would have become the United States version of The Rolling Stones. Nearly everyone from the music scene back then agrees. Axl was the greatest frontman.. EVER! The worlds last rock star!
English Rock Music puts American rock to shame. This is an example of the USA producing similar talent, potency and emotion. This is epic rock and up there with the Rolling Stones and Led Zepelin. (I don't like The Beetles atall)
Guns N' Roses is the greates band in the world! How can you not put them in 1st place listening to the songs like sweet child of mine or civil war.
6
Creedence Clearwater Revival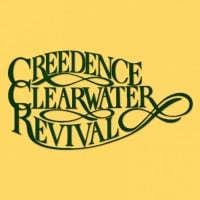 Creedence Clearwater Revival, often shortened to Creedence and abbreviated as CCR, was an American rock band active in the late 1960s and early 1970s.
John Fogerty's lyrics are some of the greatest lyrics and they really make a stand. And the music these guys make is so authentic and southern. It makes you feel like your sitting on a porch in the south. Great rocking band
Still the best rock music for every generations of Americans.
Simple straight forward rock and roll music tunes. Still the most popular on the radios today. Bad Moon Rising, Proud Mary, Down on the Corner and more are classics.
Something about CCR's songs make me feel very American. All of the songs remind me of little league baseball, pool parties, and summer. The most American band of all time has to be Creedence Clearwater Revival.
What more can be said about the best band of all time.
No other American band can lay fame to having their songs played by so many famous people.
7
The Jimi Hendrix Experience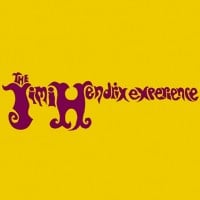 The Jimi Hendrix Experience was an English-American rock band that formed in Westminster, London, in September 1966. Composed of singer, songwriter, and guitarist Jimi Hendrix, bassist and backing vocalist Noel Redding, and drummer Mitch Mitchell, the band was active until June 1969. During this time ...read more.
Jimi Hendrix is the greatest rock guitarist of all time and brilliant songwriter. It's funny to see Aerosmith at number one. Just one album of Hendrix Are You Experienced is by far more important for rock music than the whole discography of Aerosmith
Only semi American since they formed in England and all the members other than Hendrix were British, regardless, they're still the best on the list.
8
Van Halen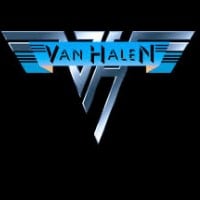 Van Halen was an American hard rock band formed in Pasadena, California, in 1972. From 1974 until 1985, the band consisted of guitarist Eddie Van Halen, vocalist David Lee Roth, drummer Alex Van Halen, and bassist Michael Anthony.
Van Halen is hands down the greatest American rock band! There are lists that have them ranked in the top 5 of the greatest rock bands EVER. So, why the hell are they #7 on this "American" list?! Their music speaks for itself and when they were rolling no one could touch them! It was them... then everyone else! Crazy ass list...
Rock is about the Guitar. Eddie is the hands down best American rock guitarist, hands down. Most influential and innovative player. Great songs, harmonies. Great riffs. Should be #1 - Pearl Jam #2
Van Halen is the only American rock band in history to have two albums sell over 10 million copies. They really should be in the top ten at least.
Not sure why I'm posting this here. Any list that has Linkin Park or Green Day ahead of Van Halen has serious credibility issues. You can't tell the history of rock n roll without Eddie Van Halen and David Lee Roth.
9
Lynyrd Skynyrd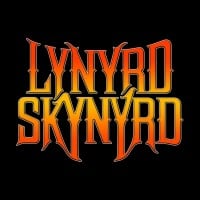 Lynyrd Skynyrd is an American rock band best known for popularizing the Southern rock genre during the 1970s They are known for songs like "Free Bird", "Sweet Home Alabama" and "Tuesdays Gone" .
Greatest American rock band of all time period. they have the most unique and recognizable sound of any band ever. Ronnies lyrics are absolutely genius and his singing couldn't be better. They simply do not have one bad song. I find it hard to believe the kings of southern rock are not in the top 3 at the very least
Tremendous live band! Master lyricist in Ronnie Van Zant. Not a weak song in their catalogue. Tuesday's Gone, Simple Man, Sweet Home Alabama, and Freebird. Does rock get any better than this? A great band that was taken from us just as they were entering their prime.
Sweet Home Alabama! They made what I consider the most classic rock song of all time. Maybe not the best, but definitely the most classic.
I'm not a huge southern rock fan, but this band should be #1. Just watch them play live. Incredible musicians, great songwriting. This band had it all
10
The Beach Boys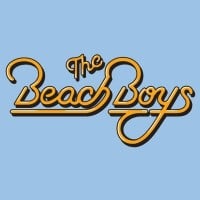 The Beach Boys are an American pop rock band formed in Hawthorne, California in 1961. The group's original lineup consisted of brothers Brian, Dennis, and Carl Wilson, their cousin Mike Love, and their friend Al Jardine.
One of the best bands ever, should be Better on this list honestly. They basically were one of the starters of rock n roll with tons of unique and well written songs by genius songwriter Brian Wilson, even the Beatles said they were amazing.
This should be number one. The Beach Boys are geniouses, they are artists. They did not only did amazing beach songs, they also did beautiful ballads full of refreshing harmonies, that will always bring a smile to my face. The Beach Boys should be known as the greatest band of all time, along with the Beatles.
Their album "Pet Sounds" was so revolutionary, when the Beatles heard it, it was the inspiration for St. Pepper's... The Beach Boys are by FAR the most important rock band spawning from the United States.
The Beach Boys are by far the greatest American rock band. The Beach Boys and The Beatles are one and two of all bands.
Brian Wilson is a genius. Listen to their albums from 1966-1971.
The Contenders
11
The Eagles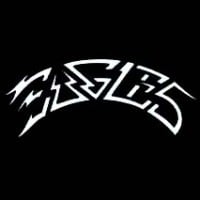 The Eagles are an American rock band formed in Los Angeles in 1971 by Glenn Frey, Don Henley, Bernie Leadon, and Randy Meisner.
The Eagles are the pinnacle of American music to many. They could write, sing and play with the best. No way they should be outside the top 3. My guess is that they don't appeal to enough of the younger generation of people voting on a list like this. Their music is more deep and timeless than many of the bands ahead of them. Their songs range from solemn to energetic, but most of them are closer to solemn, which likely doesn't connect to many of the right now generation. But they managed to avoid the 80s where many good bands of the 70s transitioned badly and instead just re-woke in the mid 90s and continue to make special music today.
They should be closer to the top, if not at the top, of this list. Glenn Frye with his basically soft sound, Don Henley with his somewhat raspy and passionate tones, Timothy B. Schmidt with his sweet, smooth sound, and all the fun and enthusiasm of Joe Walsh, not to forget the five-part harmony. They've always had that wonderful sound that keeps getting better, even now, and they just keep going! Love, love this group of guys.
Hotel California is a masterpiece. Right up there with Stairway to Heaven and Bohemian Rhapsody. I always liked how Glenn Frey's songs were usually soft and lighthearted (Take it Easy, Tequila Sunrise) while Don Henley's were passionate and eerie (Witchy Woman, Take it to the Limit). Two different sides of the same coin. The Eagles were and always will be legends.
Uh, Don Henley didn't sing Take it to the Limit. Randy wrote it and sang it. Timothy B. Schmidt did it after Meisner left the band shortly before the band broke up. The most interesting thing to me about the Eagles is Glenn Frey, from Detroit, brought a country sound to the band while Henley, from Texas, brought the blues sound. Counterintuitive.
12
Green Day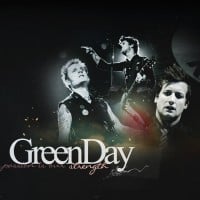 Green Day are an American pop punk/punk rock band formed in East Bay, California in 1987. The members include Billie Joe Armstrong (vocals and guitar), Mike Dirnt (bass), Tré Cool (drums) and Jason White (guitar). Green Day are associated with punk rock, pop punk and alternative rock. Some of their influences include The Ramones, Sex Pistols, NOFX, and Bad Religion. They are best known for their songs like 'Boulevard of Broken Dreams', 'Basket Case' and their 'American Idiot' & 'Dookie' albums. American Idiot sold 6 million copies in the U.S. and won a Grammy Award for "Best Rock Album". Green Day have sold over 75 million records worldwide and have won 5 Grammy Awards. They ...read more.
What the heck? Why so low on the list! These guys rock nation and world! They're better than anything in the top tens!
Green Day has the most songs about American life and what's wrong with our country; Why isn't it first!?!?
Love this band. I literally love all of their songs, troubled times, say goodbye, american idiot and holiday are my favorites
Best thing ever! Need to be number 2 because Nirvana should be 1, Aerosmith 3, Van Halen 4th.
13
KISS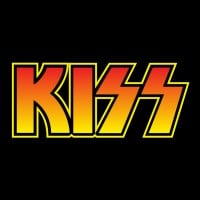 Kiss is an American hard rock band formed in New York City in January 1973 by Paul Stanley, Gene Simmons and the band's original manager, Lew Linet.
Critics slander KISS due to their onstage antics but fail to realise that any band that can survive for over 40 years with many lineup changes and sell over 100 million albums and pack out arenas all around the world must have had at least some musical talent! Right? In fact, not only did kiss have more prowess with their instruments than the critics give them, they were an incredibly diverse band displaying many versions of rock including hard rock, glam rock, heavy metal and they even had a go at disco, which I understand is not rock but I am too lazy to go back and change my comment. The fact that KISS are not higher on this list disappoints me. If there were to be a Mount Rushmore of American rock bands, in my opinion, it would be the Eagles, Van Halen, KISS and Aerosmith. They should place higher than Guns and Roses, the Doors and Nirvana simply due to the longevity and influence on many people in America and around the world, which has helped the creation of the most loyal fan ...more
One of the best bands in the world, most idiots don't know them beyond their few big songs, and that's what you need to know. You shouldn't usually rank or compare bands but KISS deserves more respect because of their quality as well as quantity.
KISS should be in the top 10 at least because they impacted the world and every American could relate to them, and their songs. They always had a slightly different sound than anyone else, and no one can compare to their style today.
To be perfectly honest, I love most of the bands on this list, but KISS is legendary, I mean come on, they're in their 70's and they're STILL rocking!
14
R.E.M.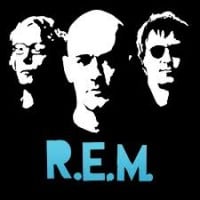 R.E.M. was an American alternative rock band from Athens, Georgia, formed in 1980 by lead singer Michael Stipe, lead guitarist Peter Buck, bassist/backing vocalist Mike Mills, and drummer Bill Berry.
There is NO WAY that R.E.M. is not number one on this list. No American band can compare to the quality of their peerless catalogue - literally not one bad album out of 15 (! ) and, by my estimation, at least 7 all-time classics. All twelve bands above them here couldn't claim a fraction of that. Read The Atlantic piece that makes a similar case for their supremacy - it's entirely true. THE BEST.
Most of these bands don't have equivalent longevity and catalog (I.e. the Doors, Lynyrd Skynyrd). For me, it's REM and Aerosmith.

If you count Bruce (I don't - Bruce built up a collection of his friends, none of whom are particularly interesting players, into the E STREET BAND myth) then he (they) would win, even though I like REM and Areosmith more.
Was just reading a list of R.EM.'s best to worst albums and noticed that all their lowest rated titles were ones that I loved almost as much as their highest rated. In what universe are Around The Sun or Up anywhere near being bad albums? Not any I live in my friend. That's a great group.
I came in late with REM Life's Rich Pageant was given to me by a friend on cassette for Bryan Adams just to trade for a while... I thought I was on the short end...
I didn't care for it until I listened to it then I found myself with Fables then to my joy there was murmur and reckoning and dead letter office I was blown away when document came out (ok probably literaly) at the time then Green and my first REM concert every album I couldn't wait for... Sorry to see Bill Berry go...
Anyone can make arguments on who is the best... I'd make a strong case for REM.
Greatest band ever... But then again they never wanted the attention or to compete with anyone... Thank you REM
15
Bon Jovi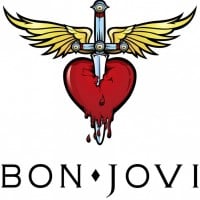 Bon Jovi is a hard rock/pop rock band formed in 1983, which had a streak of successful albums in the late 1980s. The band originally consisted of lead vocalist Jon Bon Jovi, guitarist Ritchie Sambora (left in 2013), bassist Alec John Such (left in 1994), keyboard David Bryan, and drummer Tico Torres. ...read more.
For a band still be here and still are rocking certainly makes them who they are.
Their ability to survive trends is testament to their talent as musicians!
Best Band Ever! Sad that they're so underrated.
They are best of best
16
Kansas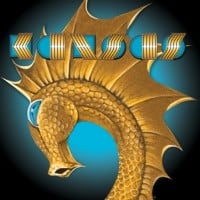 Kansas is an American rock band that became popular in the 1970s initially on album-oriented rock charts and later with hit singles such as "Carry On Wayward Son" and "Dust in the Wind".
Kansas is so great. They have variety, distinction, complexity, talent and ingenuity in their music. They balance so many types of emotions and music unlike any other band. It's unfortunate they aren't played more to the average person, I love their sound more than any other band, and there is no band similar. The only way to know how great they are is to listen to their songs a few times and chances are, you'll fall in love. And not just Dust in the Wind and Carry on Wayward son. They are great songs, but the band has so much more.
Most underrated band of all time, and my favourite. So incredibly technical (see Hopelessly Human, Chayenne Anthem, Magnum Opus, Miracles Out of Nowhere, Closet Chronicles) while still sticking to the roots of rock and roll (Carry On Wayward Son, Power, The Preacher, Portrait) and able to relax it back as well (Dust in the Wind, Nobody's Home, Taking in the View, Lonely Wind)... Steve Walsh's voice is so incredibly rock n roll. Not to mention Kerry Livgren's lyrics - The Wall, Carry On Wayward Son, Closet Chronicles, Hopelessly Human) anyway I could go on and on.
Kansas is great! However stealing music and claiming as your own is another example of entitlement. The world is not fare when it comes to giving monetary or proper credit to the real artists. Dust in the Wind was written by a Canadian from Toronto, Ontario in 1974 word for word.
Kansas is the best band period! I fell in love with them when I was 12 years old (which was when the album Point of know Return was first out). I've been through a lot of crap and problems but Kansas was always there to even me out and give me a reason to live!
17
Journey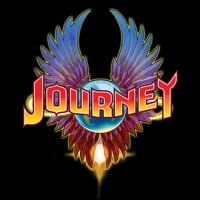 Journey is an American arena rock band that formed in San Francisco in 1973, composed of former members of Santana and Frumious Bandersnatch.
While many bands sold records, Journey rules the stadiums. No other band drew such huge crowds and no other band has such great musicians. Critics hate Journey because they're sentimental... Fans are STILL calling for a Steve Perry reunion. Journey all the way!
I only band that ever came close to the British. I think Journey defines the american dream.
They always perform around the world today. They should be on the top spot.
Lead singer ARNEL PINEDA brought a lot of new fans for Journey. In my opinion he had done much better than any lead singer of this band. God Bless Journey, God Bless ARNEL ❤
18
Pearl Jam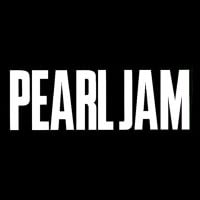 Pearl Jam is a grunge/alternative rock Band formed in Seattle, Washington in 1990. The band had comprised of Eddie Vedder, Mike McCready, Stone Gossard and Jeff Ament. ...read more.
At least Pearl Jam isn't ranked lower than numerous terrible bands like Nickelback and Linkin Park like on the Best Rock Band List. Although I would put them at Number 1, I'm glad they're in the Top 10 on this list. Now let's work on getting them to the Top 5, then the Top 3, then to Number 1.
They pour their heart and soul into every show they every play. They play as if it was their last show. If you have never seen them live do yourself a favor and get some tickets, then thank me later.
Lasted, 20 plus years. Amazing live and great albums. They are not 1 dimensional playing many styles of music such as Zeppelin did 2 decades earlier.
Pearl Jam is a definite top 3, just listen to the emotion in their songs. Plus they sound as good live if not better than their studio versions.
19
Foo Fighters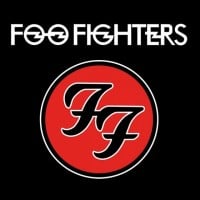 Foo Fighters are an American alternative rock band, formed in Seattle in 1994. The band was founded by Nirvana drummer Dave Grohl after the death of Kurt Cobain and the dissolution of his previous band. The band consists of Dave Grohl (lead vocalist, rhythm guitar, main songwriter), Pat Smear (rhythm ...read more.
One of the few bands you look forward to a new album, and know it will rock your socks off. Hated by critics, and loved by their fans, this humble band has become the last shining star for classic rock.
The best, the legendary, last rock band in the world. The band with long and reach history. Every new album popular all over the world!
Just the best
20
Tom Petty and the Heartbreakers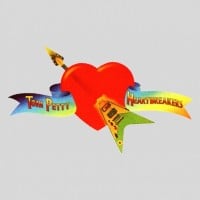 Tom Petty and the Heartbreakers were an American rock band from Gainesville, Florida. In 1976, the band's original lineup was Tom Petty as the lead singer and guitar player, Mike Campbell as the lead guitarist, Ron Blair on bass, Stan Lynch on drums, and Benmont Tench on keyboards.
This incredible band belongs in the top five, to say the least, because they representd an art form that has stood the test of time. Where would we be without this great group of talented musicians who kept us rocking'and rollin' for 40 fabulous decades? Tom Petty and the Hearthbreakers were so thrilling to watch in concert, like no other, rain or shine, east or west. They were so talented, so original, and so creative. They need to be near the top of the list because like American pie, they'll never go out of style. They are the people's choice, all-time favorite. Your list definitely needs updating. #27? Really? You're way off.
To have Tom Petty and Bruce 27 and 28 instead of maybe 2 and 4 with some of the ridiculous groups you have in front of them makes this list a joke.
One of the all-time best American rock bands! Belongs in at least the top ten, if not five. All of their songs and albums are incredible.
Is there any question? Spanning decades and hit after hit after hit.
21
Linkin Park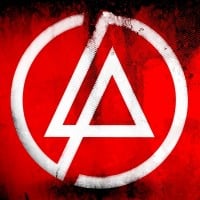 Linkin Park is an American rock band formed in Agoura Hills, California, in 1996. The members currently include Mike Shinoda (vocals, keyboards, rhythm guitar), Brad Delson (guitar), Dave "Phoenix" Farrell (bass), Joe Hahn (DJ) and Rob Bourdon (drums). Linkin Park are associated with a mixture of Alternative Rock, Hip Hop and Techno. Some of their influences include Nine Inch Nails, Deftones, The Roots and Aphex Twin. ...read more.
There's no band like Linkin Park

Their life story, their struggle, their realty is totally different from other, they've come from a descent background and their songs simply rocked the world causing to have very loyal fan base. Their album hybrid theory hit 28m copy sold followed by meteora at 25m and minutes to midnight at 20m copies sold.

Their music is simple but creative and thus this band really cemented their songs to my heart.
Linkin Park is one of the greatest bands of all time. Their first album Hybrid Theory is the best selling debut album of the 21st Century so far. It and Meteora are their most pouplar albums. People liked it becuse of the perfect blend between rap and rock. Minutes to Midnight was more rock and A Thousand suns was more electronic. What will LIVING THINGS be?
They are the rock band I love so much. For me, they are the pioneers of what we call now the modern rocks, blending rap and rocks altogether. Every single album they produce is always blown me away with new experimental music and genre, they are real musicians. Definitely the greates rock band ever exist!.
Should be on the top 3 music like this is great, some people still think that it's just growling but each song has its own referring meaning ( indirectly though). And an album no one has mentioned in the comments Hybrid Theory was America's best selling album from 2000 to 2004. Just great music
22
Crosby, Stills, Nash & Young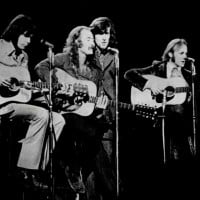 Crosby, Stills & Nash were an American-British-Canadian folk rock supergroup made up of David Crosby, Stephen Stills, and Graham Nash. They were known as Crosby, Stills, Nash & Young when joined by occasional fourth member Neil Young.
Who votes on this? This is so wrong w/less than.1%
Another base from which r&r started!
Best harmonies ever take away the drugs they were becoming comparable to the Beatles
23
Heart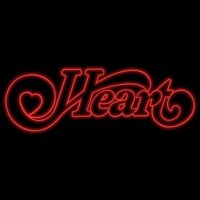 Heart is an American rock band that first found success in Canada and later in the United States and worldwide.
24
Alice Cooper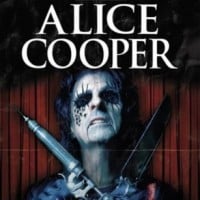 Alice Cooper was an American rock band formed in Phoenix, Arizona in 1964. The band consisted of lead singer Vince Furnier, Glen Buxton, Michael Bruce, Dennis Dunaway, and Neal Smith.
25
Megadeth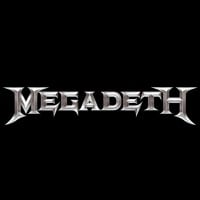 Megadeth is an American thrash metal band from Los Angeles, California. Megadeth was formed in 1983 by guitarist Dave Mustaine and bassist David Ellefson, shortly after Mustaine was fired from Metallica. They have released 15 studio albums to date, and have gone through many lineup changes, with Dave ...read more.
PSearch List