Greatest Rock Songs of the 21st Century
The Top Ten
1
In the End - Linkin Park
Had heard it before, not usually really my type of music; while drunk after a cousin's funeral however I heard it and played it over several times. Seemed very fitting, glad I found this site to remember the name of it.
Love Chester's voice. People need to stop hating on artists like Linkin Park, these guys have actual talent. Instead they listen to atrocious songs and artists.
One thing I don't know why it doesn't even you try,
Keep That In I designed this rhyme to explain to all I know,
In the End ROcks...
IS what I know...
Definitely one of the best songs that came out out of the early millenium. This song is why Linkin Park is among the best bands of this century. R.I.P Chester
2
Boulevard of Broken Dreams - Green Day
An inspiring song. The world has become a very complex place where every one is required to struggle in order to achieve the summit of greatness. Hence, this song tells us of the fact that its our struggle, only we can complete it. No one can spoon-feed you always. You have to learn to be self-dependent.
It sounds like a ribbon of perfection... The opening, the lyrics, the general vibe! It's moving and meaningful, and sounds incredible!
Very good song one of the best rock song in the present century. In the end is not so nice song but is on top AMAZING!
One of the greatest songs musically and lyrically! It didn't get a grammy award for nothing...
3
Bring Me to Life - Evanescence
When the best female rock voice Ame Lee combines with best rock band Linkin Park, "bring me to life" is created. One of the bests.
My top 5 are
1. Linkin Park-In the end
2. Linkin Park-Numb
3. Linkin Park-New divide
4. Evanescence-Bring me to life
5. Alter Bridge-Black Bird
Amy Lee and Ben Moody are the great job. Best song ever.
4
Numb - Linkin Park
Meteora was the perfect album, because it was both heavy and soft at same time. love this song
Best song in the world...
No Challenge!
The best song not just by Linkin Park but any other band or a ever made artist it's better than in the end or any other rock song ever made this song has a deep meaning an we can all relate to it simply the best song deserves to be at the top
5
Seven Nation Army - The White Stripes
I don't think it's the best song on this list but it's the only song on the list that both is near the top and so could get to the top in the future and that deserves to come anywhere near the top (apart from Boulevard of broken dreams, but 7NA edges it for me). It's a shame that there's a disproportionate representation of nu-metal pop-punk emo garbage in comparison to indie and alternative rock because the people voting on this poll are (mostly) the sort of degenerates that listen to Linkin Park et al. Songs like "No one knows" and "Reptilia" are far better than every song on this top ten and aren't even on the list. Glad that this song is third though, because while I believe that it is overrated and there are better garage rock songs on the list like "Take me out" (which is down at 56), at least garage/indie rock has some representation.
You know how groups of people around the world song this song. It's become an anthem. Only the best songs become anthems and I don't see another song on this list become one.
The fact that Linkin Park get near or even above this song just makes me feel ill. It's an incredible song.
What a joke of a list. Linkin Park, more linkin park, and yep, more linkin park.
6
Welcome to the Black Parade - My Chemical Romance

This song is an incredibly powerful and emotional anthem. An iconic song from an iconic album. I've always felt like I wanted to scream along with Gerard and surrender to the euphoric sensation this track creates. My Chemical Romance has been extremely influential to millions and I think they deserve a lot more recognition to the amazing music and messages they have shared. This album was one hell of a process for the band. This was made after Gerard got sober so I think it's obvious how his artistic talents came out. Although their music had a darker image and lyrics, they represent the light in the darkness as they literally fought their own demons, creating absolute beauty in death. I recently read a fantastic biography about the bands career. All the boys from the band have gone on to continue producing music which is the best result after they broke up. Gerard has also been writing and illustrating comics, which has been his childhood dream! My Chemical Romance is still so ...more
As with new divide a brilliant use of electric guitars that simply isn't seen nowadays. The part where he screeches the same verse down the microphone again is fairly stupid but aside from that this song is simply brilliant in every way. When it comes to my funeral I ain't havin' none of this "always look on the bright side of life" crap. All my friends and family will know that "though I'm dead and gone believe me. My memory will carry on! " And so will this brilliant inspiring song for generations to come. Though "My Chemical Romance" will soon be "broken and defeated" too their weary fans march on!
This song has so much complexity to it, yet is structured perfectly. The lyrics and the meaning behind them (whatever you may portray that meaning to be) are beautiful. It's one of those songs that can be played over and over and over again and you never get tired of it because it's so complex that you feel you discover something new about it each time. It is an extremely stirring/powerful anthem that tells that even in the hardest of times there is always hope and there is always a reason to keep going.
So beautifully complex. One of the greatest songs ever written. It's a shame that My Chemical Romance gets overlooked because people think they're an emo band for suicidal teens. Truly one of the most talented bands.
7
American Idiot - Green Day

Far too good to be down here!
One of the best albums in history- but not the best song on the album
8
So Far Away - Avenged Sevenfold
This is the best rock song... A7x has everything like best guitarist, best vocalist, best bassist, best drummer... So this band is parfect hard rock and heavy metal band of all time... And all of you know the band has a huge fan at present...
One of the best songs by the best band ever. Should be at the top of the list, no doubt.
This is the best. Why Linkin Park? They aren't even doing rock songs. I love them but its just not rock
In the end? Kidding? Huh... Mainstream music gets all the votes... What?
9
Headstrong - Trapt
Come on! This song deserves to be higher up! Like, no. 5 or higher!
10
The Diary of Jane - Breaking Benjamin

Ok honestly In the end and bring me to life shouldn't be in the top 3
It should go in this order of the top ten
1. Numb - linkin Park
2. The diary of Jane - breaking Benjamin
3. Boulevard of broken dreams - Green Day
4. The pretender - foo fighters
5. Never too late - three days grace
6. Breath - breaking Benjamin
7. In the end -linkin Park
8. Wake me up when September ends - Green Day
9. Welcome to the black parade -My Chemical Romance
10. Tie:: Kryptonite - 3 doors down, Faint - Linkin Park
Best. Alternative. Rock. Song. Ever! , enough said
One of the best song I have ever heard...
The Contenders
11
Chop Suey! - System of a Down
This song embodies System of a Down entirely. It has their wit, lyrical power, Serj's amazing vocal range, Daron's crazy riffing, and John and Shavo's ability to keep it all together. Definitely one of the best songs of the century (so far)
Why is this song so low? Really are you kidding me with in the end at number 1? This song should should be in that spot. I can't believe this list
12
Kryptonite - 3 Doors Down
It shouldn't be top ten. You don't vote for a song because you think it deserves 10 you vote if you think it deserved #1. people didn't vote for the #3 song because the thought it deserved number three, they thought it deserved number 1
This song is fire
13
Wheel of Time - Blind Guardian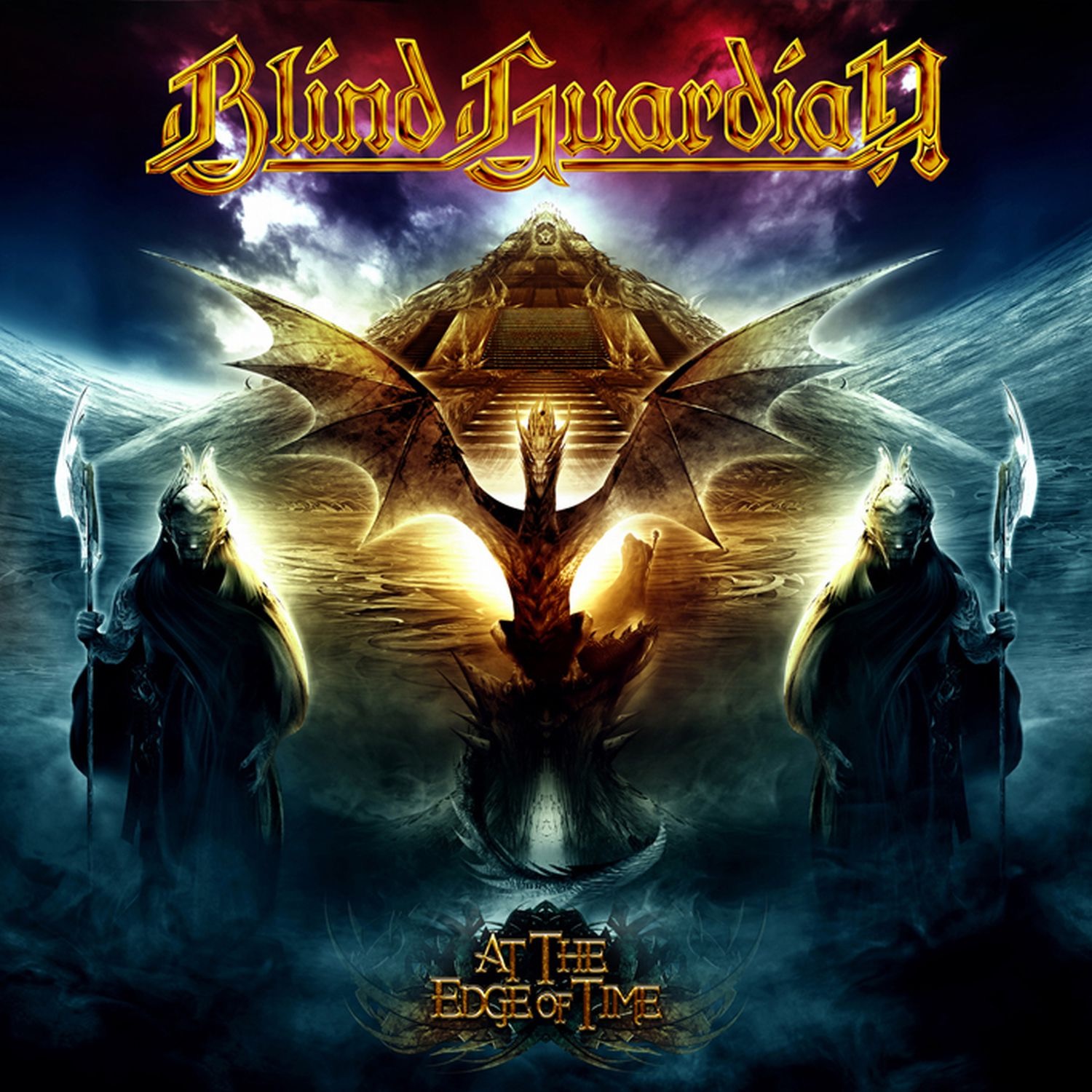 14
Ghost Love Score - Nightwish
A monument in modern music, like a symphony played over the tunes of a rock song, with the London Philharmonic Orchestra providing the classical elements of this epic Symphonic metal track - and Tarja's voice... oh, Tarja sings like an angel. The different segments of the 10 minute track offer a wide range of moods and styles, fantasy-like, dramatic, slow, calm, wild and threatening, dreamy and more...

(Just wish it wouldn't end with a fade out)
15 It's My Life - Bon Jovi
16
Evil Angel - Breaking Benjamin
17
Psychosocial - Slipknot
Purely Psycho. The music will make you bang your head, not literally but metaphorically.
Worlds best band no doubt.
18
You Know You're Right - Nirvana
Kurt Cobain killed himself well before the 21st century. What's a Nirvana song doing here?
Couldn't make it as a wise man, couldn't cut it as a poor man stealing...
19
And Then There Was Silence - Blind Guardian

20
Killing Loneliness - Him

21 Uprising - Muse
22
Breaking the Habit - Linkin Park
It is too good
23
How You Remind Me - Nickelback
Couldn't make it as a wise man, couldn't cut it as a poor man stealing...
What is this wonderful song doing down here?!
This is one of the greatest rock songs!
24
Teenagers - My Chemical Romance
I still wonder how people can deny the strong meaning of this song! The lyrics describe so much how popular and rich nowdays teenagers act towards other. A lot of teen can relate to this song about being a kind of 'rejected' cause you're not as mean and rude as some people are in the society today
25
Papercut - Linkin Park

PSearch List