Top 10 Best British Classic Rock Bands
The Top Ten
1
Queen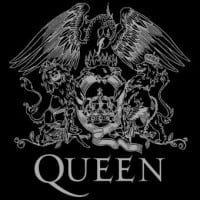 Queen are an English rock band formed in London in 1970. The original lineup was Freddie Mercury (lead vocals, piano), Brian May (guitar, vocals), Roger Taylor (drums, vocals), and John Deacon (bass guitar, vocals). Before forming into Queen, Brian May and Roger Taylor had played together in a band named Smile. Freddie Mercury was a fan of Smile and encouraged them to experiment with more elaborate... read more
Queen are just one of those bands that you can't really fault. They aren't overrated; every inch of their fame and glory was thoroughly deserved. Their live performances have some people of the current generation wishing they were born earlier. Freddie's vocals are probably the best you will hear on the face of the Earth (and he was one of the greatest pianists). Brian and his Red Special are probably the most emotional guitar leads you will hear. John is POSSIBLY the most underrated musician of all time, and was Queen's secret weapon. Roger was no slouch on the drums. His back-up voice was also quite impressive.

Also, all the members of the band were talented writers (they all wrote hits; Bohemian Rhapsody, We Are The Champions and Don't Stop Me Now belonged to Freddie. Brian had We Will Rock You, Hammer to Fall and I Want It All. John had Spread Your Wings, Another One Bites The Dust and I Want To Break Free. Roger had Radio Ga Ga, A Kind Of Magic and These Are The Days Of Our Lives).

'enough said.
2
The Beatles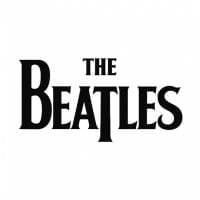 The Beatles were an English pop rock band formed in Liverpool in 1960. The members consisted of John Lennon, Paul McCartney, George Harrison and Ringo Starr. They were soon known as the foremost and most influential act of rock era. Rooted in skiffle, beat, and 1950s rock and roll, the Beatles later experimented with several genres, ranging from pop ballads and Indian music to psychedelia and hard... read more
They were it, like nothing else! If you were alive when they were at their peak, you already know that nothing - and I mean nothing - before or since has captured the imagination and adoration of the world or influenced it as they did. You already KNOW that nothing gets close to this! The variety and originality of sound they produced (while occupying the top of the charts) simply left the rest of the world in their dust, and their appearance and style established men's fashion that we still know today. So, the only credible battle about best bands (or, indeed, best popular musical act) can only be about who might occupy a very distant second place.
Not only because they have the most recognizable and and iconic names in music history, a wide variety of musical repertory, most of their songs are great hits, but also because they have the biggest plot twist in group maturity in history becoming good boys from Liverpool to a globally long-haired experimental rock band that opened up the minds of generations.
3
Pink Floyd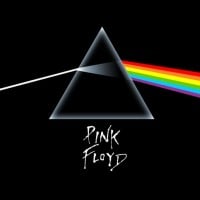 Pink Floyd are an English progressive rock band formed in 1965 in London, England. They achieved international acclaim with their progressive and psychedelic music. The band consisted of 5 members - David Gilmour (Vocals and Guitar), Syd Barrett (Vocals and Guitar), Nick Mason (Drums), Roger Waters (Vocals and Bass), and Richard Wright (Vocals and Keyboard). Barrett was replaced by Gilmour in 1968... read more
Best band of all time. Their music is beyond awesome. They have the best album ever, which is Dark Side Of The Moon. I had to vote for this band. They weren't afraid to be different in music. Plus, they have the deepest of lyrics.
Their songs are accessible but unique and experimental. Not only are they one of the best selling acts if all time but one of the best full stop.
Lyrics that make you think, music that takes you to another dimension. Very easy to just sit in a dark room and listen to any of their albums all the way through
4
Led Zeppelin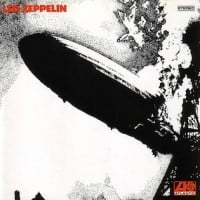 Led Zeppelin was an English hard rock band formed in London in 1968 as the New Yardbirds. The group consisted of Robert Plant (Vocal), Jimmy Page (Guitar), John Paul Jones (Bass, Keyboard) and John Bonham (Drums) and was very much the child of Jimmy Page who even financed their first tour. He had tasted some previous success with The [original] Yardbirds and was friendly with some big names in rock... read more
I consider myself Hendrix's number 1 fan...yet, I believe when we use the word band, and this being about best British bands, Led Zeppelin is the definite answer. All the members were excellent musicians. These were multi-talented stars with an incredible thirst for creating music. Their music was so easy to understand and had so many levels. Take Immigrant Song, an iconic two-note masterpiece with incredible drive. You also have songs like Achilles's Last Stand, The Rain Song and others that have so many layers. A singer who was a master at the harmonica like the classic blues stars he admired, a guitarist that could play just about anything with strings, a bass player who also played strings and produced incredible music and last but not least...the one and only, John "Bonzo" Henry Bonham who did not have to play any other instrument because he was the hungriest percussionist always on the lookout for a groove. Bonzo would spice every song up differently to the point where I must have at least 4 different paced and organized versions of Moby Dick. You ask bands...this was it. I do not want to put anybody else down. How can you take away from the Stones or Queen or Black Sabbath or Peter Green's Fleetwood Mac...but Led Zepp had it all. It was bluesy, it was hard, it was sweet, it was simple, it could be complex, it was spicy and creative and it was always right for any occasion. Their music will never grow old, and how long has it been since they decided to call quits after Bonzo's death?
5
The Rolling Stones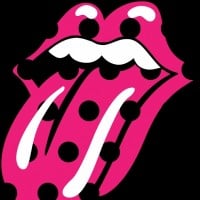 The Rolling Stones are an English rock band formed in London in 1962. The first settled line-up consisted of Brian Jones (guitar, harmonica), Ian Stewart (piano), Mick Jagger (lead vocals, harmonica), Keith Richards (guitar), Bill Wyman (bass) and Charlie Watts (drums).

Their best works include songs like Paint it Black, Sympathy for the Devil, Satisfication (Which ranked no. 2 in The Rolling... read more
They're still rocking since 60s to nowadays. Definitely one of the very best bands from UK. Sympathy for the devil is one of the greatest songs. 99, 99% percent of their songs rock.
Led Zeppelin aren't British by the way, so yeah they don't really count on this list... I still love them, but they aren't British.
What the hell is led zeppelin. They are so overrated I think beatles is even better than led zep boo come on vote this for number 1
6
The Who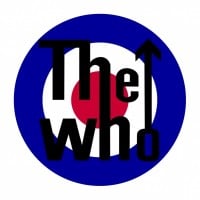 The Who is an English rock band formed in London, England in 1964. The most recognizable lineup was Roger Daltrey (lead vocals), Pete Townshend (guitar), John Entwistle (bass guitar), and Keith Moon (drums). They are best known for their live performances and hit songs Baba O'Riley, My Generation, and Won't Get Fooled Again. Some noted achievements were their rock operas, Tommy (album), Quadrophenia... read more
They are simply amazing. They have one of the most energetic lives I've ever seen, yet it's not too much over the top. Exactly what you expect of Rock. People always tell me you either have to be a rolling stones, Beatles or the who fan. I'd pick the Who anyday.
7
Jimi Hendrix Experience
Sure, Hendrix is by far the greatest American rocker around, but after settling down in England he formed this fantastic group!
despite the fact hendrix is american the experience was formed in england and the other members are british I believe so its really a british band.
8
Deep Purple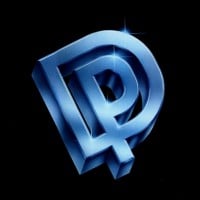 Deep Purple are an English rock band formed in Hertford in 1968. They are considered to be among the pioneers of heavy metal and modern hard rock, although their musical approach changed over the years. Originally formed as a progressive rock band, the band shifted to a heavier sound in 1970. Deep Purple, together with Led Zeppelin and Black Sabbath, have been referred to as the "unholy trinity of... read more
Thanks for given purple a high ranking. Blackmore.. Gillan.. Glover.. Lord.. Paice were as good as led zep.. They should be top 5.
Ritchie and John were the greatest. Nobody could compare with them.
9
Yes
Yes is an English progressive rock band formed in 1968 by bassist Chris Squire and singer Jon Anderson. They first achieved success in the 1970s with a progressive, art and symphonic style of rock music. Their best known song is their 1971 hit "Roundabout" off of their album Fragile.
As good of musicians as you'll ever see or hear. Amazing that so few have taken to time to listen and understand how great this band was and still is. Close to the Edge is a groundbreaking album. Yes set the stage for many of today's acts yet no one to date can duplicate their intricate musical scores and soaring keyboard, guitar and bass leads. Hats off to Yes!
These guys were one of the godfathers of progressive rock, I'm sure we wouldn't have Opeth without them.
10
Genesis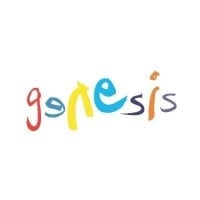 Genesis are an English rock band formed at Charterhouse School, Godalming, Surrey in 1967. The most commercially successful and long-lasting line-up includes keyboardist Tony Banks, bassist/guitarist Mike Rutherford and drummer/singer Phil Collins.
Genesis created absolutely fantastic music, played with skill, they could teach most modern bands a lot!
The Contenders
11
Moody Blues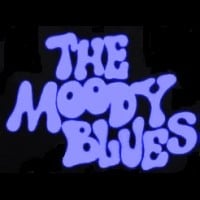 The Moody Blues were an English rock band. They first came to prominence playing rhythm and blues music, but their second album, Days of Future Passed, which was released in 1967, was a fusion of rock with classical music and established them as pioneers in the development of art rock and progressive rock.
The Moody Blues deserve to be in the Top 10. They still tour and their music is timeless. I am in awe of their passion for what they do!
Different in style not a copycat, most under-rated rock band!
12
The Clash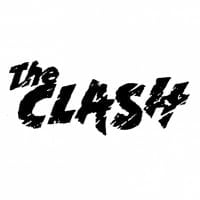 The Clash were an English punk rock band that formed in 1976 as part of the original wave of British punk.
The only band that matters. The greatest band hands down, although T. Rex and the Smiths come close
13
The Kinks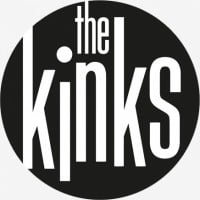 The Kinks were an English rock band formed in Muswell Hill, North London, in 1964 by brothers Ray and Dave Davies. They are regarded as one of the most important and influential rock bands of the 1960s.
When the Kinks songs first played on radio in the U.S. 64/65 The sound was like nothing I have ever heard before. The songs made you feel alive with the heavy guitar riff. This sound was completely different than the Beatles. I was hooked. Their music has not aged with time. It's easy to use the style of a band already established. But to be the first to create a new sound. That's different. My opinion they should be #,3
Should be way higher up in this list! Way Highre! Could be as high as three or four! People! Listen to their albums from 1966 to 71 and then tell me they didn't influence well, everyone!
Ray Davies is a better song writer than anyone on the list, Dave is underrated as to his contributions to guitar. Top ten easy
14
Dire Straits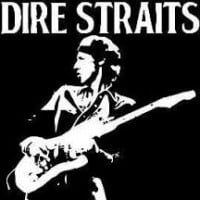 Dire Straits were a British rock band formed in 1977 by Mark Knopfler, his younger brother David Knopfler, John Illsley, and Pick Withers.
Splendid songwriting by Mark Knopfler.

Intelligent music and lyrics.

Incredible fame and fastest/biggest selling band at their time.

There has always been something universal about their music (as for the Beatles), but the music and the lyrics are more profound, according to me.
Mark Knopfler was the king of his generation. All of Dire Strait's songs are just art. They are all Mona Lisas really. Mark Knopfler just makes it cool, and he knows chords no one else knows. He's amazing. Dire Straits is not only the best band in UK but the best in the world...
Knopfler is a story-teller and a consummate lyricist. "You're a light in the dark, a beacon of hopeand strong as a sea boat, strong as a rope. " There are thousand more like that. He is a poet.
15
Def Leppard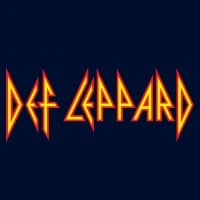 Def Leppard are an English hard rock band formed in 1977 in Sheffield as part of the new wave of British heavy metal movement.
I still remember when I heard Pyromania album for the first time, awesome. F-f-f-foolin, Photograph, Die hard the hunter, need I say more.
Definitely Leppard was a great 80s hair band.
Their most famous song is "pour some sugar on me"
16
Black Sabbath
Black Sabbath were a Heavy Metal band formed in Birmingham, England in 1968 by guitarist and songwriter Tony Iommi, singer John "Ozzy" Osbourne, bassist and main lyricist Geezer Butler and drummer Bill Ward.

The band became mainstream after improving after their debut album got panned. In 1978, Osbourne was fired and replaced with former Rainbow vocalist Ronnie James Dio. Who went to release... read more
Hm, never heard better guitar riffs besides Deep Purple and Ozzy, aah legendary Ozzy - getting wet eyes when reflecting on this...
17
Cream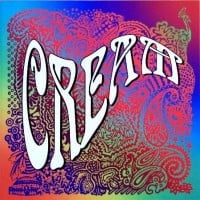 Cream were a 1960s British rock supergroup power trio consisting of bassist/vocalist Jack Bruce, drummer Ginger Baker, and guitarist/vocalist Eric Clapton.
The best three musicians in their trade in one band.
Eric Clapton is one of the best guitarists ever!
18
Emerson, Lake & Palmer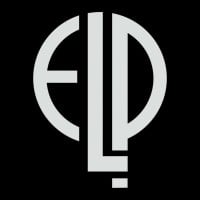 Emerson, Lake & Palmer were an English progressive rock supergroup formed in London in 1970. The band consisted of keyboardist Keith Emerson, singer, bassist, and producer Greg Lake, and drummer and percussionist Carl Palmer.
19
Uriah Heep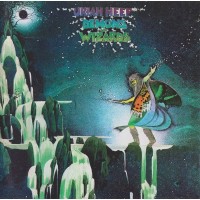 Uriah Heep are an English rock band formed in London in 1969 that was one of the top rock bands in the early 1970s. Twelve of the band's albums have made it to the UK Albums Chart (Return to Fantasy reached No. 7 in 1975). Uriah Heep's distinctive features include a massive keyboard sound, strong vocal harmonies and (in the early years) David Byron's quasi-operatic vocals. They have sold over 45 million albums worldwide with over 4 million sales in the U.S, where its best-known songs include "Easy Livin'", "The Wizard", "Sweet Lorraine", and "Stealin'".
From 2008's wake the sleeper thru 2015's outsider. Quality hard rock, aor, classic rock. Listen and you will know.
Mick box can play period
One of the greats
20
Rainbow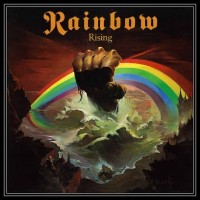 Rainbow are a British rock band led by guitarist Ritchie Blackmore from 1975 to 1984 and 1993 to 1997. They were originally established with Ronnie James Dio as the lead singer and lyricist. Rainbow were ranked No. 90 on VH1's 100 Greatest Artists of Hard Rock. The band has sold over 28 million albums ...read more.
21
Whitesnake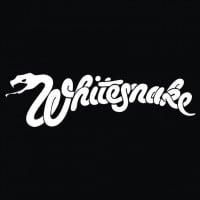 Whitesnake are a rock band formed in England in 1978 by singer David Coverdale, after his departure from his previous band Deep Purple.
Great British rock band, from its early rock-blues to its hard metal sound, always great melodies, lyrics, and David Coverdales fantastic voice. Who can forget, In the Still of the night, Is this love, Fool for your lovin', Here I go again, Don't break my heart again, all superb.
22
Sex Pistols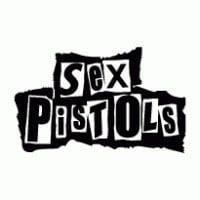 The Sex Pistols were an English punk rock band formed in London in 1975. Although they initially lasted just two and a half years and produced only four singles and one studio album, Never Mind the Bollocks, Here's the Sex Pistols, they are considered one of the most influential acts in the history of popular music, having initiated a punk movement in the United Kingdom, and inspired many later punk and alternative rock musicians.
One of the most influential band of all time.
23
Electric Light Orchestra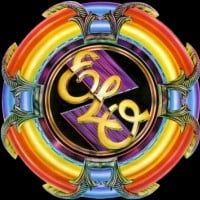 The Electric Light Orchestra are an English rock band from Birmingham. They were formed in 1970 by songwriters/multi-instrumentalists Roy Wood and Jeff Lynne with drummer Bev Bevan.
Their sound is much like the Beatles during the Sergeant Pepper stage. They started with orchestral, then into rock, then into pop. They changed a lot.
24
The Police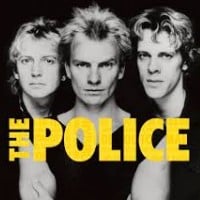 The Police were an English rock band formed in London in 1977. For the majority of their history, the band consisted of Sting, Andy Summers and Stewart Copeland. They are most known for their songs "Message In A Bottle", "Don't Stand So Close To Me", "Every Little Thing She Does Is Magic", "Roxanne", And "Every Breath You Take" .
So underrated. They defined the 80s.
"Every breath you take"
One of the greatest rock 'n' roll bands alongside Queen and Pink Floyd
25
The Smiths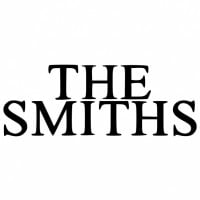 The Smiths were an English rock band formed in Manchester in 1982. The band consisted of vocalist Morrissey, guitarist Johnny Marr, bassist Andy Rourke and drummer Mike Joyce.
PSearch List