Greatest '80s Rock Songs
The Top Ten
1
Sweet Child O' Mine - Guns N' Roses
The riff is amazing. The song has great and meaningful lyrics from Mr. Axl Rose! The bass is pretty heard in this song and it's a good bass riff. Steven's drums are just very good. A very underrated drummer. And Izzy is keeping the band in place with his rhythm guitar. Obviously one of the best songs of all time!
One of the best bands of all time! Along with led zep, tool, sublime, & a few choice others. Just can't beat that chemistry & talent & energy all coming together at the perfect time & place, "appetite for destruction" is still & will always be one of the greatest albums ever recorded hands down! All killer no filler! So damn good!
One of the most iconic songs of all time winning the "greatest pop/rock single" award at the 1989 MTV music awards off the highest selling debut album of all time, with one of the most famed guitar riffs and solos.
Axl's heartbeat and Shash's 'joke' riff created that masterpiece which can never become tiring, always gives goosebumps & the passion to get off your couch & rock to death and will be eternally 'engraved' in history.
2
Livin' On a Prayer - Bon Jovi
Kid rock quote about Livin'On A Prayer from Bon Jovi When We Were Beautiful documentary, "There are songs which are great within a trend, and then, there are songs which become the trend"!
If you ask a group of people "what comes to mind when you think of the 80's? ", 4/10 people will say Bon Jovi.
Song still holds up today... We all know all the words... The story of the song is still relevant today.
Literally one of the best rock songs in the history of rock. There is no competition when it comes to Bon Jovi
3
Back In Black - AC/DC
I was very sad and surprised when I Googled 80's Rock. And ACDC were not on the top 10 or even on the top 30. Are You kidding? Who decides who makes the list? They were not on the top 70's list either. They have my vote for #1!
I learned to play this in guitar and it sounds epic... I will totally say this would be the #1 song.
This song is like 20 times better than sweet child o mine, it should be number one. Sweet child O mine isn't even top 20
Number 1 selling rock album in history. second highest selling album ever only behind that Thriller or whatever by Michael Jackson
4
One - Metallica
This song IS from the '80's... Like 1988, maybe before.
I would say this song is the #1 song for '80's in the heavy metal genre.
Such a good song. Perfect slow Harmony then heavy at the end beautiful!
Justice WAS released 25th aug 88. Just to set record straight.
This is a top 5 song
5
Hallowed Be Thy Name - Iron Maiden

Absolutely one of the most incredibly talented bands of all time. These guys played hard, fast and loud. Dickinson has one of the best voices in rock history, Steve Harris is the fastest bass guitarist of all time, Dave Murray, Adrian Smith, Janick Gers have riffs that never quick and Nicko on the drums never misses a beat. All this and they sing songs about literature - Rime of the Ancient Mariner and Flight of Icarus, The Charge of the Light Brigade in The Trooper. The sing from scripture in the Number of the Beast and the English Hymnal in Revelation. They tell stories that need to be told in Hallowed be Thy Name and Aces High singing about WW2 fighter pilots. They sing about history with Churchill's speech to the English people in WW2, one of the most powerful ever. This band can't be matched. Enough Said.
When you've seen Maiden live nothing else can ever compare. Awesome. Regardless of your taste in music, you can't help but appreciate the pure talent of musicians at the pinnacle of their trade. I like most of the bands and songs on this list, but Iron Maiden wins.
Iron maiden is one of the most prolific and best rock bands of all time. So many great songs so great live it definitely is an experience of a lifetime. The depth and meaning of their songs is just unbelievable. Dickinson one of the best vocalists of all time. You put that together with 3 extremely talented guitarists, the best bass player of all time and the most iconic drummer of all time and you have a truly religious musical experience that anyone can and will appreciate. UP THE IRONS FOREVER! LONG LIVE MAIDEN
When the guitars come in during Bruce's sustained "low"...still gives me goosebumps after all these years!
6
Don't Stop Believin' - Journey

Too many great songs to list but when I think of "80's" rock songs, Journey, regardless of which song it is, comes to mind.
This is my absolute favorite song! Whenever someone says 80's, I think of this song.
Has staying power...and those vocals! That guitar! Excellent!
Through years on and on, even now, this is kind of an anthem!
7
Beat It - Michael Jackson
It's a good song and ig it's in the rock category do to the solo we all love but I don't know if it should be at #6. You guys have "shook me all night long" by ac/dc at #65? That's pretty sad. You didn't even have it in the top 25? In my opinion I would have ac/dc here and have "beat it" around 27 or 28. Don't get me wrong it is a great song but I don't know about it being at #6 and an even better song at #65. And if you don't think the way I do then listen to the song (shook me all night long) and you might come to see what I'm trying to say. You might even bring the song to a deeper meaning, like we should do with all of our 80s rock songs. That is what all of our song writers/ bands wanted. For us to forget about life and just listen for a moment and let go of anything bothering you at that point of time. I know that's what I do and I hope you do to.
This is just stupid. Michael wrote Beat It as a rock song in order to reach out to a wider genre. If the fact that Eddie Van Halen played a LIT guitar solo isn't enough, then listen to the rest of the instruments and compare it to Bon Jovi or something. Fr this IS a rock song even if he was mainly known for pop. Ya'll just bein' dumb asf.
Beat It is a rock song because of the guitar tone and the Eddie Van Helen guitar solo. This song might not sound like a rock song but trust me it is and is one of MJ's masterpieces
Who even voted for him, he's got nothing to do with rock, it's a joke come on really?
8
Fade to Black - Metallica

Great solo, beautiful tone, deep lyrics and a great transition song for an even greater band.
Absolutely beautiful intro, with a banging solo and a nice, smooth end. love this song
One of my favorite Metallica songs!
Best metallica song ever
9
Eye of the Tiger - Survivor
Still played on radio, so good they were able to do remake. The new version is great also. Both are positive & raise the spirit. Eternal
One of the greatest songs ever written!
Should be 1st in the list
Awesome song! God rest his soul.
Simply, the best song of the 80s.
10
Welcome to the Jungle - Guns N Roses

Sorry but this song is the start for G&R and it motivates my generation of the 80's. In the. 80's when my friends and I would hear this come on the radio it was pandemonium go wild and time to rock out. Sweet Child of Mine is a great song but WTTJ kicks ass and is clearly the best rock song from the 80's.
The scream at the beginning. I always crank it up.
A great song, heaps of fun to sing along to!
This should be #1 80s rock song.
The Contenders
11
Another One Bites the Dust - Queen
The best song ever! Must love Queen
Another one rides the the bus.
Not a rock song. But. Awesome.
I've done this before
12
Tom Sawyer - Rush
An amazing innovative band with truly soul inspiring lyrics, the drumming and bass are the best combo in all of rock!
Simply one of the greatest songs from one of the most creative and talented bands in the world!
Deserves to be on the Top 5 rock songs for the 80s. Brilliant song!
Rush is simply the best...ever!
13
Here I Go Again - Whitesnake

Here I go again on my own oh I like can never get enough of this song who ever made this list has a great taste in perfect rock music because there are like a lot of great songs on here and I speak for everyone when I say this I think all these songs deserve to be number one. Like and subscribe if you agree with me. Wait well just like if you agree with me don't subscribe this isn't YouTube
Whitesnake is a spectacular band. Here I Go Again is a rock classic with meaningful words and (of course) amazing music to go with it.
"Here I go again on my own
Going down the only road I've ever known
Like a drifter I was born to walk alone
And I've made up my mind, I ain't wasting no more time
But here I go again"
Best Lord solo ever
Give me strength
14
Jump - Van Halen
I can remember when this song hit the air waves. I'm a huge Metallica and Guns N' Roses fan but this song to me just defined rock in the 80's.
Stupid people just don't understand.
This is an amazing song I love the beat to the song I'm never tired of it
15
You Give Love a Bad Name - Bon Jovi
I prefer Livin' On A Prayer, but this song deserves to be higher. Welcome to the Jungle scored way lower than this song on the billboard. How is that song better than this!
This song is an all time favorite and not enough people appreciate it! My love.
One of the greatest and most recognizable songs!
I love this song! It's so underrated. And that's kind of all I have to say... I just want enough characters so that they'll post my comment :P... Thumbs Up? :D
16
The Final Countdown - Europe
This is not just A '80s rock song, it's THE '80s rock song! It was #1 on the top lists in 26 countries and it's a classic! This should easily be #1!
Me and my siblings sing this all the time, we even sing along to the instrumental parts!
Epic riff, legendary song still sung today-why did I have to add it?
One of the best, should be higher!
17
Master of Puppets - Metallica

From musical perspective a masterpiece. Soundwise a pioneer. Lyrics are poetic level delivering the message that hits the sound pretty much exsctly.
Not "rock" per se, but it's an iconic metal song. Represents 80s thrash very well.
My absolute favorite.
18
In the Air Tonight - Phil Collins
Every time I hear this song I can see Miami Vice in my head.
An incredible musician...
19
Crazy Train - Ozzy Osbourne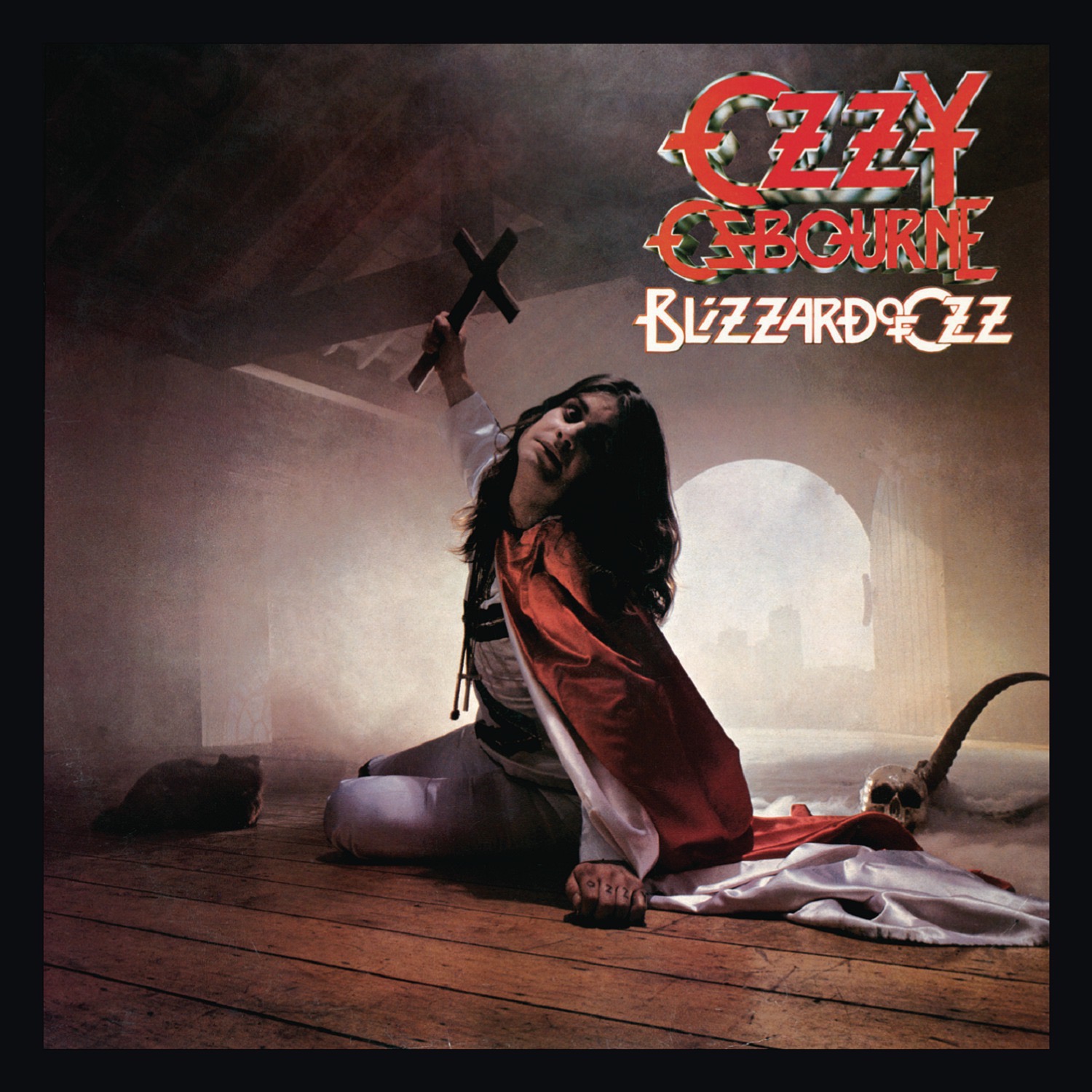 In my opinion, this is the best rock song ever! This is my favorite song, I love Ozzy. And that guitar solo is amazing! This song is #1 if people vote for it or not...
20
For Whom the Bell Tolls - Metallica
Amazing song for charging into battle with a horse and sword.
One of, if not the best intro ever.
21
Alone - Heart
It is such a great song, I'm doing it for one of my concerts. Amazing vocals! Love the song!
22
Metal Health (Bang Your Head) - Quiet Riot
Best song in all of 1983, this was QR best and this song put Heavy Metal and Hair Bands on the Map.
Bang your Head, Loud enough to Drive you Mad!
23
Juke Box Hero - Foreigner
One of the most epic and underrated rock songs of all time. Great inspiring song that needs more attention.
24
Pour Some Sugar on Me - Def Leppard
You kidding? If this was written by Bon Jovi or AC/DC or hell anyone that is more popular than definitely Leppard, it would be in the top-3 easily. definitely Leppard is hands down the most underrated rock band of their generation and hands down one of the most charismatic and musically powerful.
Best band and song ever. I'm only 15 but I grew up listening to then and they're still my favorite band to this day. That will always be my favorite song.
My favorite band ever, listen to them every day, why are they so low? I don't know, it should be number one
One of the best songs I have ever heard it should be number 1!
25
Home Sweet Home - Motley Crue

Motley Crue rocks. How is this song so low? They were such a killer band - especially during the '80s.
Easily one of the BEST songs I've ever heard in my life!
PSearch List