Top 10 Most Meaningful Modern Rock Songs
These songs are the ones that have the most meaningful lyrics. Some of these songs will be sad or depressing or the they may not seem that. Way. Either way if you have been through some things in your life these songs will be the most meaningful to you out of modern rock, and most of them, the saddest.

The Top Ten

1 Welcome to the Black Parade - My Chemical Romance
This band in a whole has helped me through so much in the past few years. They have been such an inspiration to me and my friends. Even if I never got to see them in concert their memory 'will carry on' in my heart. I'm extremely proud of all of them and I will forever be grateful for the band who helped save my life. Thank you, for bringing the bullets, for sweet revenge, our black parade marching in the sky above, and bringing us the danger days, showing us the true lives of some very fabulous killjoys! Thank you, My Chemical Romance
I would like to thank this amazing band for helping me. I'd personally like to thank Gee. I get feels whenever I listen to this. They're such an inspiration and I love all of them to death. My Chemical Romance means so much to me, even if they've broke up. They're one of my favourite bands. And this song honestly means a lot to me. Thank you, My Chemical Romance.
2
Wake Me Up When September Ends - Green Day

Conflicting many of Green Day's more up beat, 'rebellious songs', Wake Me Up When September Ends incorporates the soft side. Listening to this song evokes a different emotion with every listener. All of which vary with life experiences, this song really pokes at our sensitive sides. Very emotional, and VERY well written.
Why this isn't at the top is beyond me. This is literally one of the most powerfully painful songs I have ever heard, and I'm not even into rock (I like a couple songs here and there). This song transcends most songs and just cuts so deep. Everyone can relate. Beautiful.
This song is so emotional Billie joe sings about the death of his father who died when he was 10. His father died in the month of September.
3
Dear Agony - Breaking Benjamin

A very emotional song that so many people can connect to. It can make even the toughest people come to tears.
I was torn between Welcome To The Black Parade and Dear Agony, so I just voted for this song... Both lyrics are just so meaningful
This is the only song that belongs on this list.
4
How to Save a Life - The Fray

Sadly, this song makes me think of my friend. He worries me and I don't want what this song speaks of to happen. A very powerful song, and a very powerful message. Much better than the number one I must say.
Evokes such powerful emotions and so easy to relate to. Should be no1.
This song means so much to me. Feels like it was written just for me
5
Breaking the Habit - Linkin Park
I used to listen to this even when I was in primary school (I'm now 20) and even without understanding the lyrical content completely and as emotionally as I do now, it goes to show how scarily powerful this is.
This song is talking about a person desciding to commit suicide.
This shouldn't be all the way here at the bottom, this is by far one of the most deepest and true songs
6
My Immortal - Evanescence

One of the best songs of the early 2000's.
Such a gorgeous song with a really beautiful melody. Forever an Evanescence fan..
Her song with Seether, Broken, should be on this list, in fact.
The lyrics in this song are so powerful. The transition from the calm peaceful music into the hard rock makes this song sucks a great song
I don't know this song isn't in the top ten!?
7
In the End - Linkin Park
Been listening to this for a few months now, after it was introduced on Octane. It shows how no matter how much you try, a lot of people don't care and you have to be the underdog and prove them all wrong.
8
So Far Away - Avenged Sevenfold
Before I even knew who the Rev was, I watched the music video to this song and it left me with tears. This song has so much meaning to it. The lyrics are so meaningful and deep. I honestly don't know how this isn't number 1.
Welcome to the black parade isn't even a good song. So far away is about the rev come on. The only way they could have made it more meaningful and sad is if they did it without drums.
RIP Jimmy
I cried when the rev died. I went to the nightmare concert. Legitimately, I cried at the concert for the loss. A7x foREVer!
9
I Hate Everything About You - Three Days Grace

Never Too Late should be Here, That Song is one of the most meaningful modern rock songs ever. This song doesn't come close.
I love this song, but it's not really that meaningful. Coma White should be number 8.
This song has emotions
10
Coma White - Marilyn Manson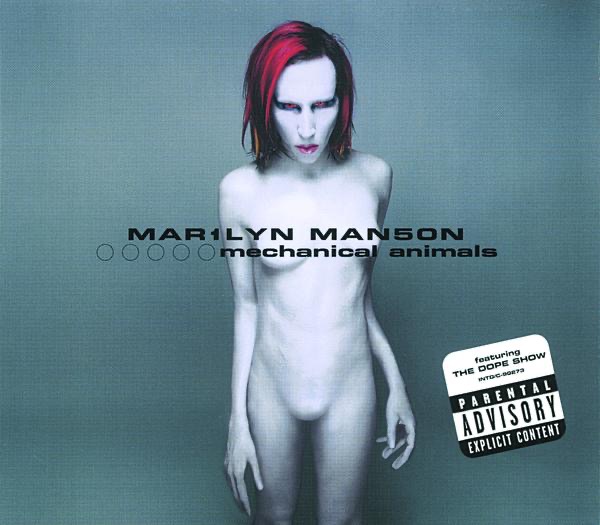 This is a song everyone should listen to before they die. This is the best way to end the album Mechanical Animals by Marilyn Manson because the album talked a lot about drugs and used drugs as a metaphor a lot of the time. And in the end Manson concludes with this song saying that "All the drugs in this world wont save us from ourselves".
Thank goodness this song is in the top 10. You people really need to listen to it. It's really deep.
I love this song so so much!
The Contenders
11
Tears Don't Fall - Bullet for My Valentine
Great song. I love it. Perfect combo of screamo and cleans.
12
Adam's Song - Blink 182

Love this song so much
This is the best song. it was written after Blink 182 received a letter in there fan mail that was a suicide note from adam- a fan. they made this song out of it showing respect. almost drives me to tears when I hear it.
13
Numb - Linkin Park
Simply a masterpiece...
14
Man That You Fear - Marilyn Manson
The song that describes what Manson had to grow up with and how it turned him into what he is now, a man or monster that people now have grown to fear. You people really should listen to this song. It really makes you think.
15
Nutshell - Alice in Chains
16
Here Without You - Three Doors Down
I've known this song ever since I was just a kid, and I still love it. This song is amazing and beautiful. "You're only with me in my dreams." Just a man missing his lost love... not sad at all... *sniffs*
Thank goodness this is on here. Powerful and moving song.
17
The Nobodies - Marilyn Manson

18
Down in a Hole - Alice in Chains
19
Snuff - Slipknot
How come no one has this? This is a masterpiece. The greatest metal song ever written. Thank you corey
This song in just perfection! The way it tells a story is just breathtaking.
20
Hello - Evanescence
21
Minute of Decay - Marilyn Manson
22
The Pretender - Foo Fighters
I love this song, personally.
23
Would? - Alice in Chains
24
Bring Me to Life - Evanescence
This song woke many people up inside.
25
Killing Strangers - Marilyn Manson
PSearch List